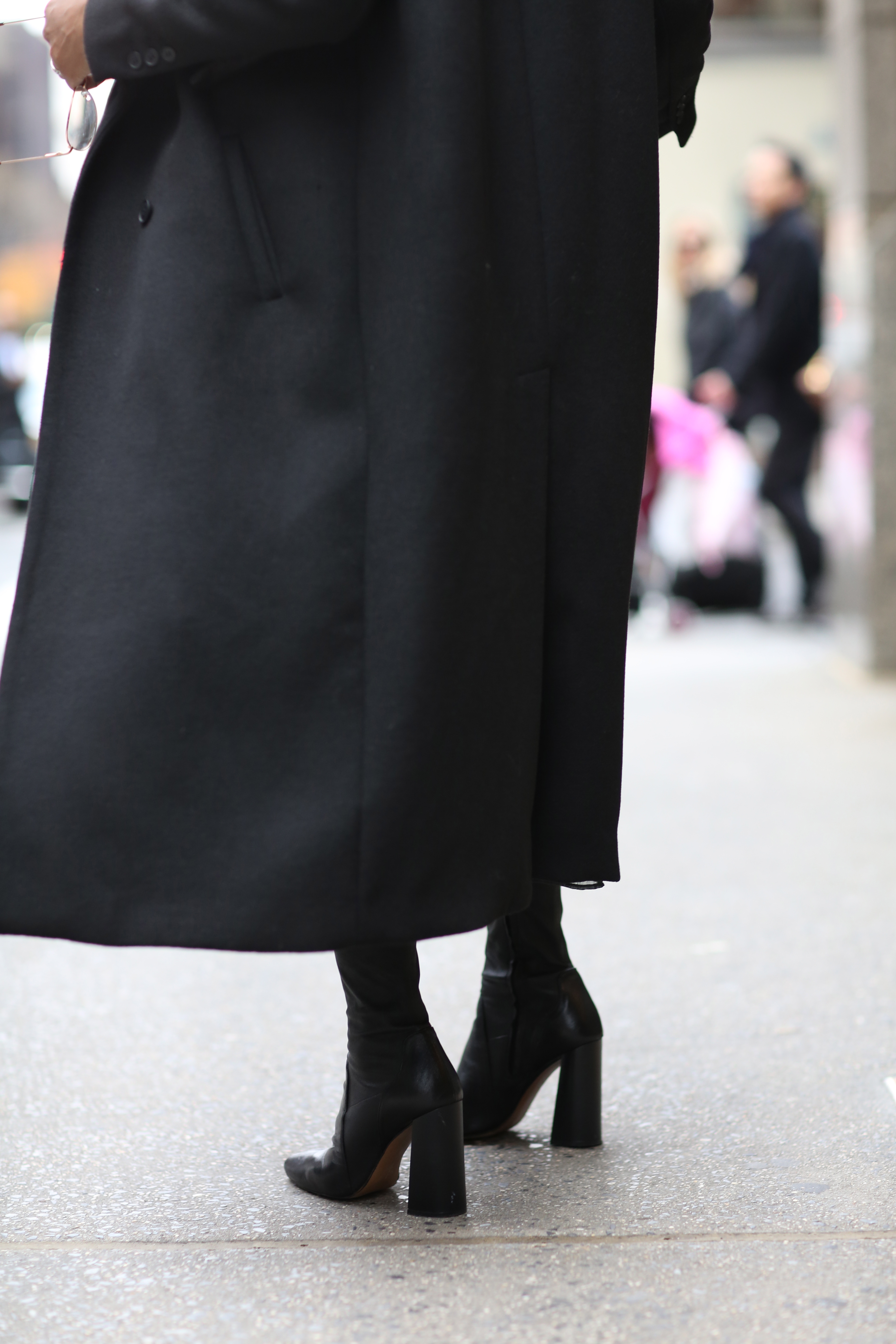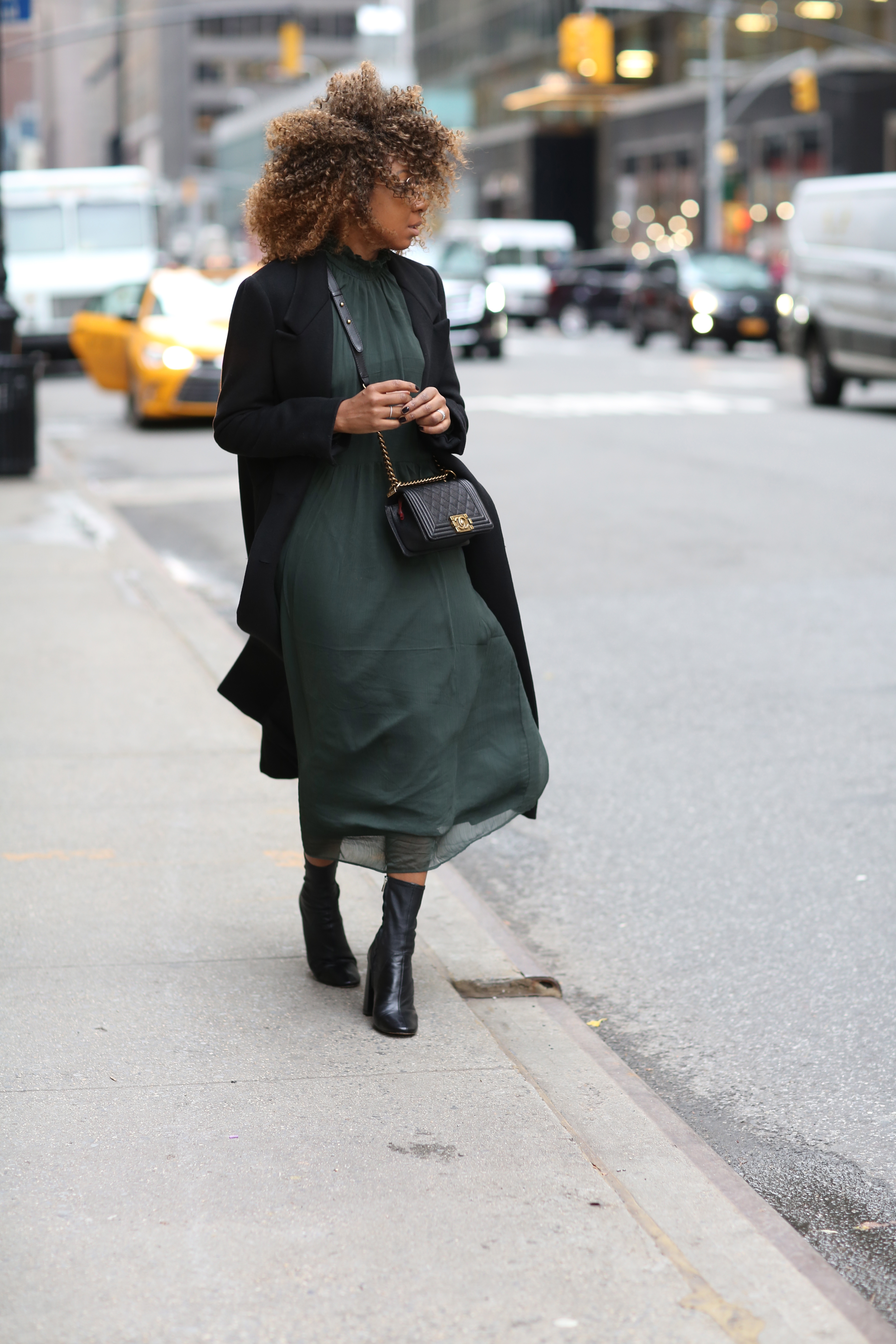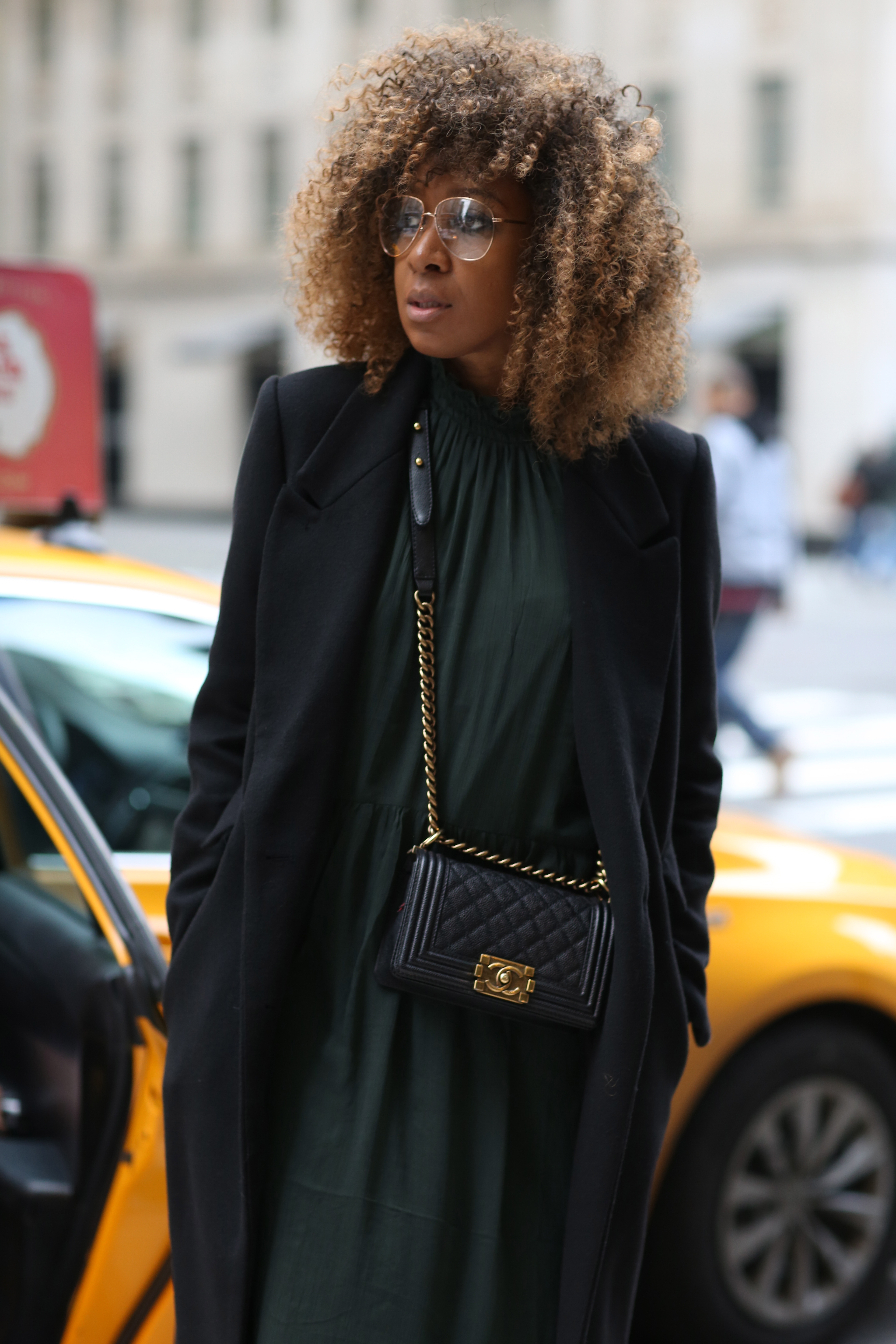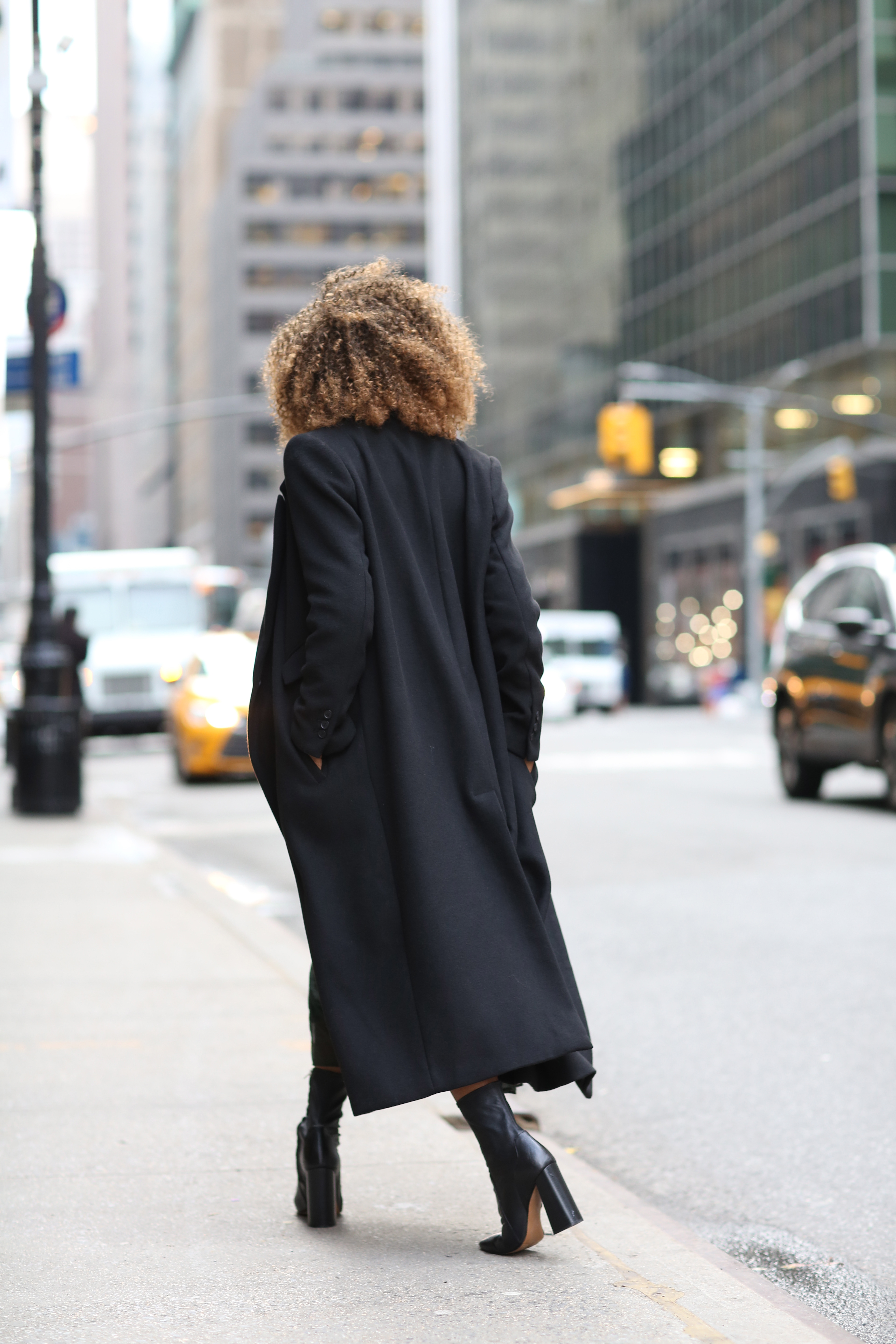 This was about three weeks ago in New York.  The idea of wearing summer dresses is habitual now and I love the idea of wearing this dark green one with a long wool coat.
Right now Michael and I are in St. Lucia!
You can follow on Snapchat and Instagram stories (karenbritchick) to see what we are getting up to daily.
ps. Check out my YouTube video on cool gift ideas for friends or self gifting.
.   .  .
Coat: H&M.  Dress: H&M.  Boots: Zara.  Bag: Chanel. Glasses: Asos (sold out but these are almost identical)