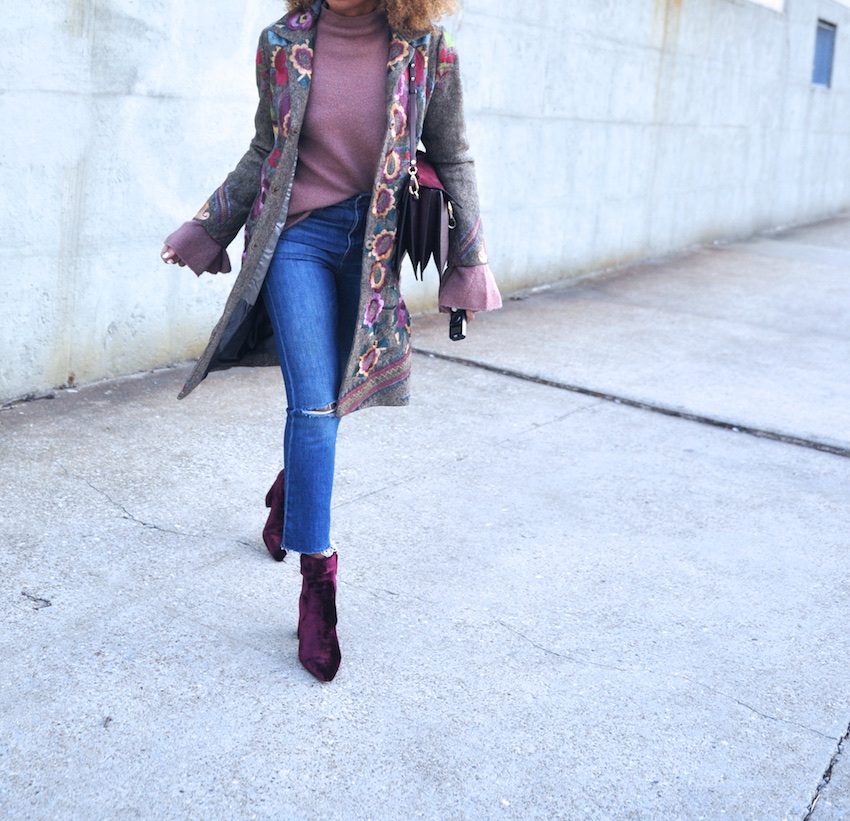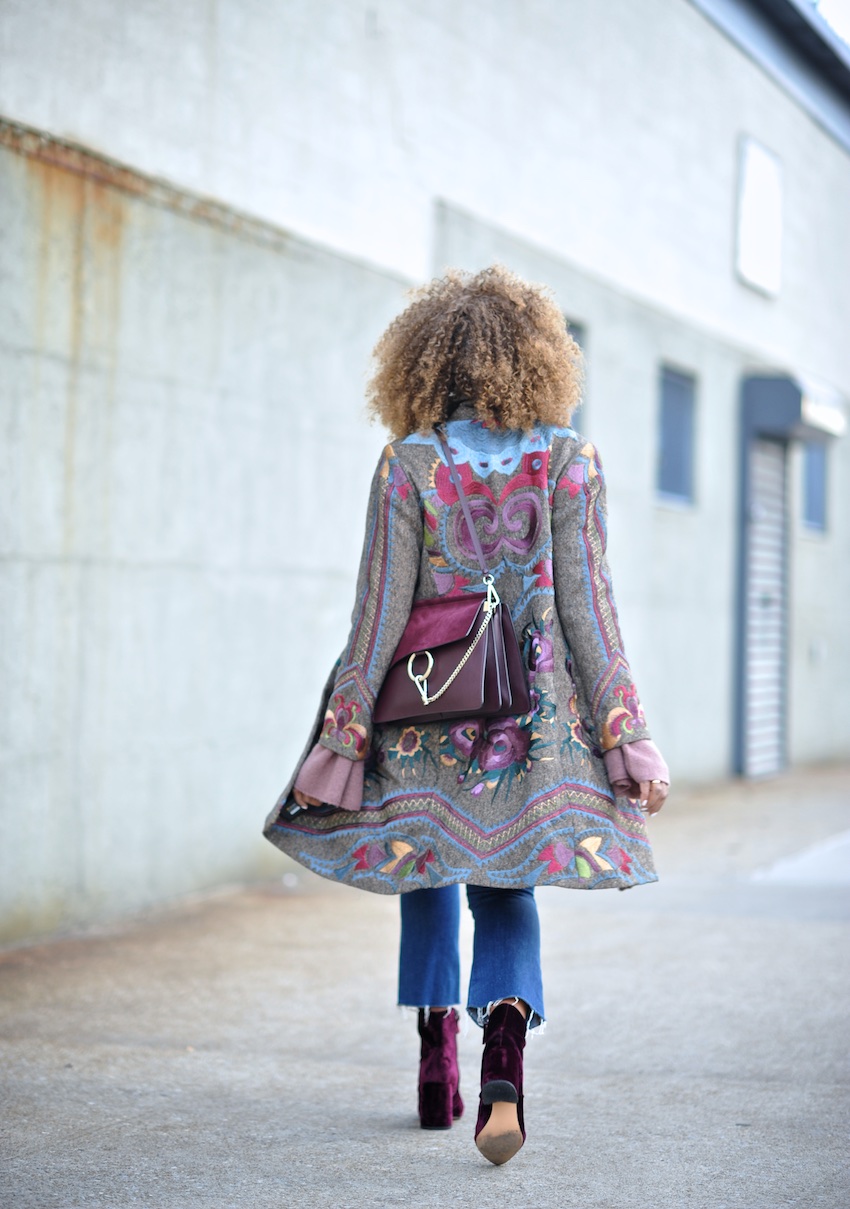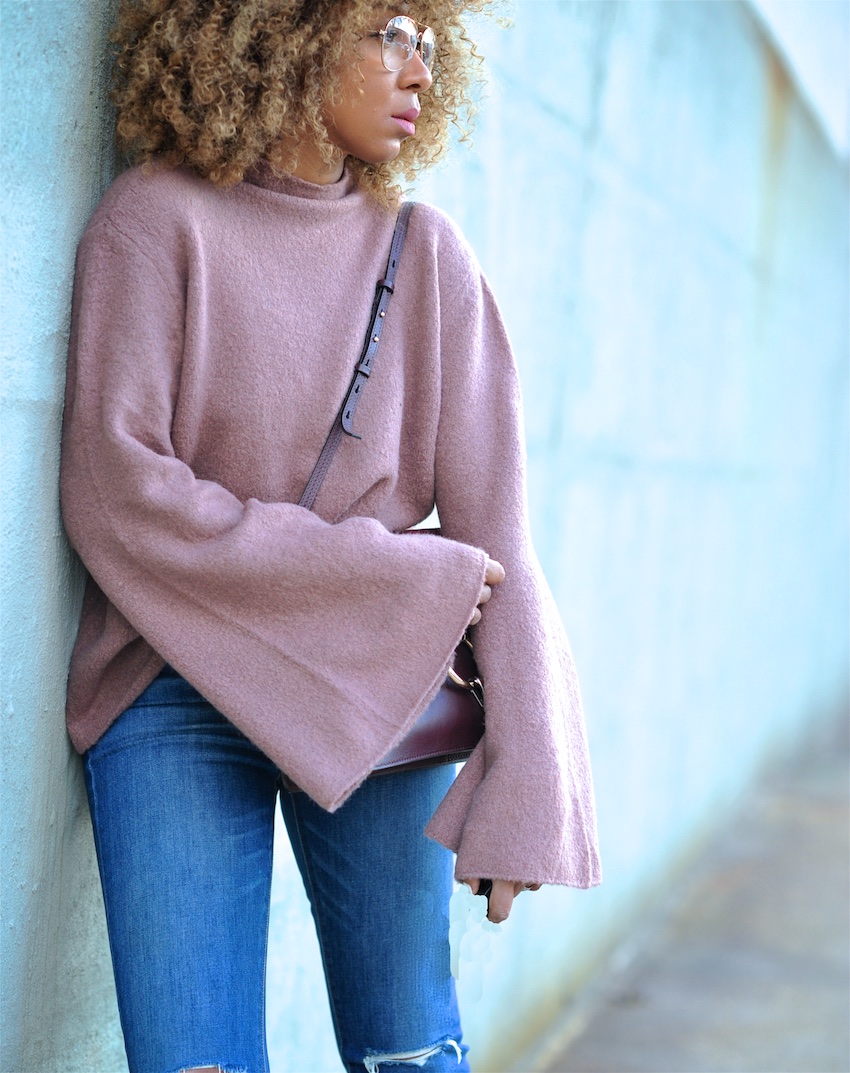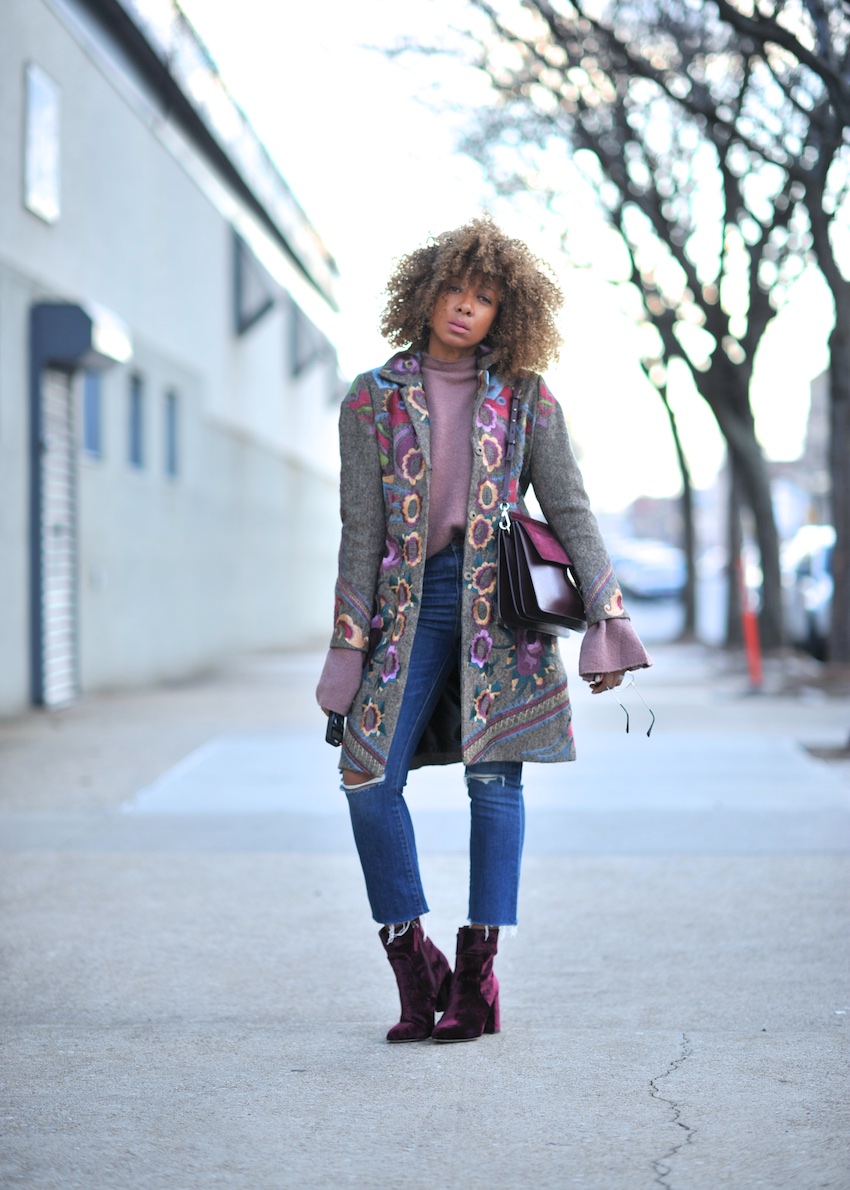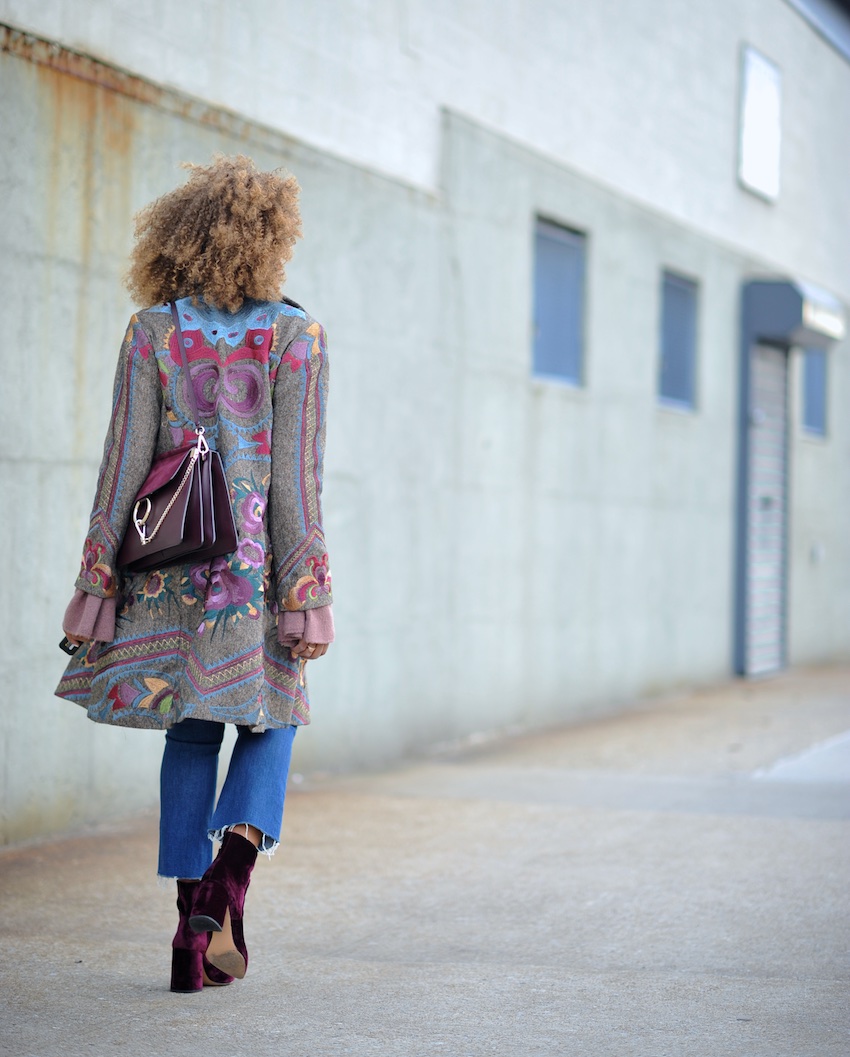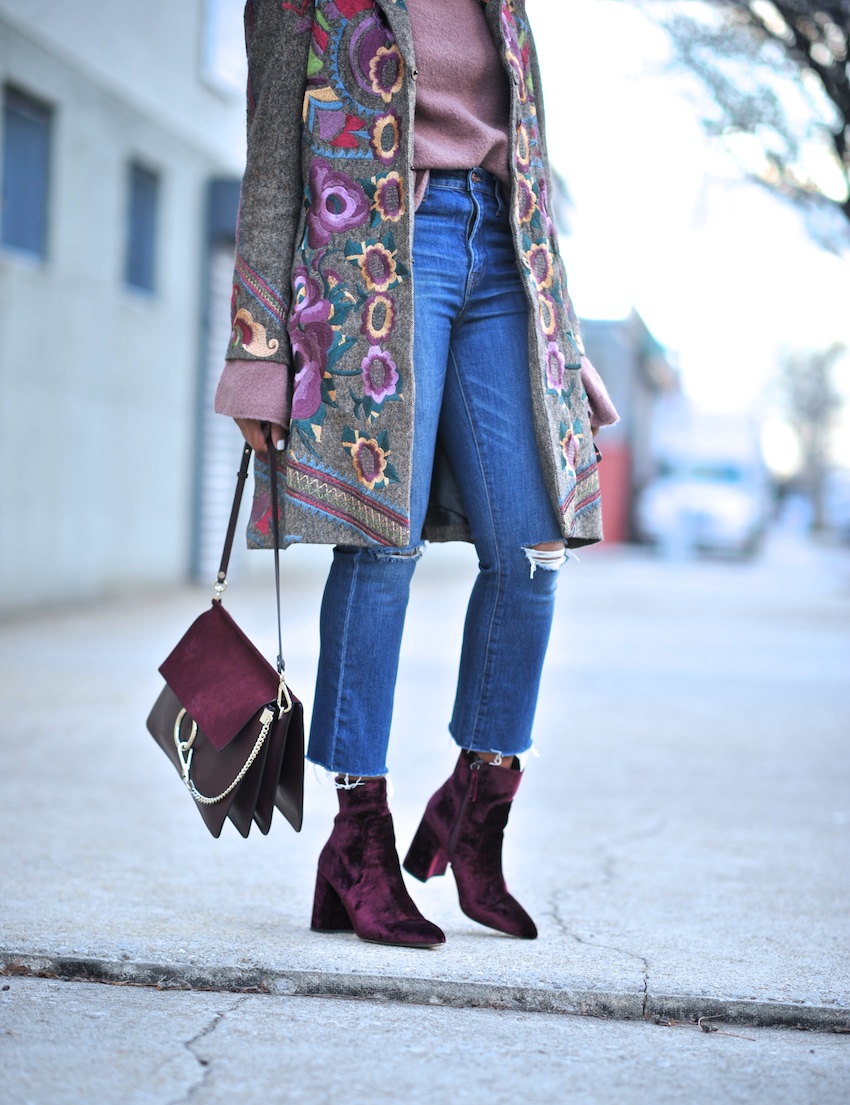 Pink is not one of those colors I gravitate to because of it's girly connotations.  Having said that this bell sleeve jumper fits right in with an acceptable level without feeling too Barbie.  Also my knit collection is about three (four?) years old so a couple of new ones are in order.
ps.  Huge thank you to those that tuned in earlier today for my weekly Instagram live video chat.  I'll see you same next week Sunday (1pm NY time).  Mark your calendars.
pps. My velvet ankle boots are now more than half price.  Need I say more?
.   .   .
Coat: Thrift/vintage. Jumper: Forever 21. Velvet boots: Steve Madden (on sale!) Bags: Chloe Faye. Glasses. Forever21