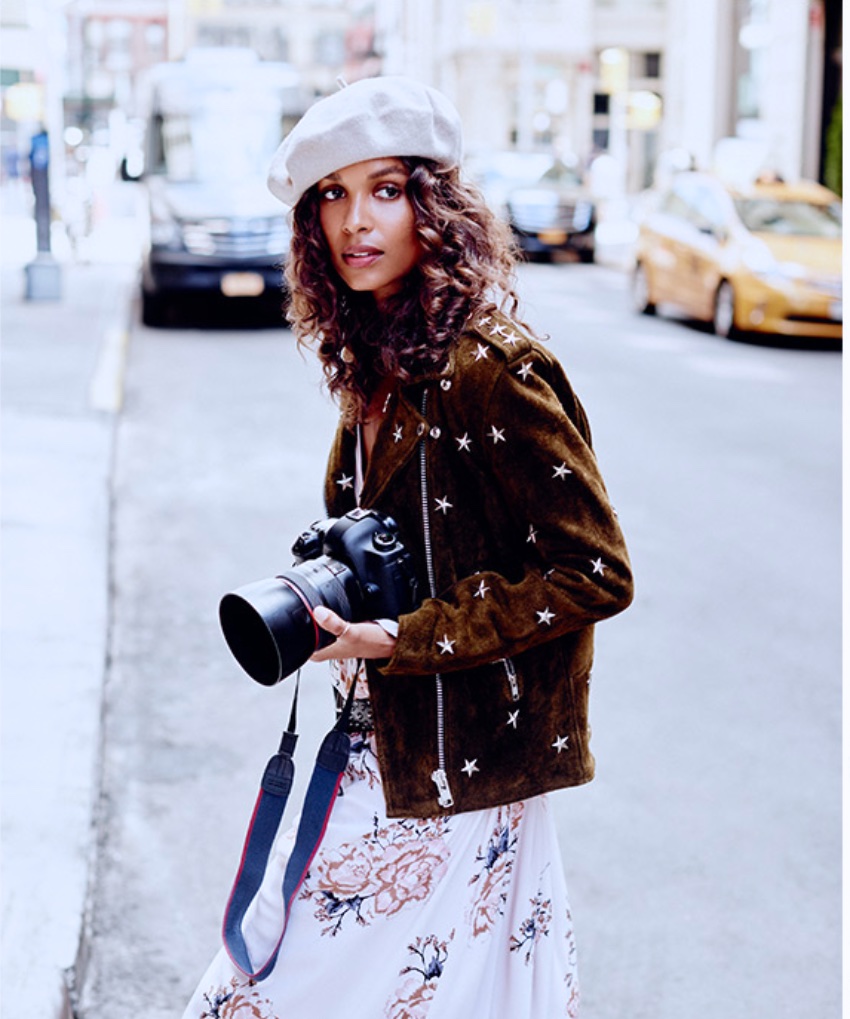 As the New Year gets underway, it's time to make real resolutions.
Not the "I'll go to the gym every morning" or "I'll never eat carbs again" resolutions you made a month ago and have already forgotten. 
No, let's make some resolutions we actually keep, inspired by the women shaping and shaking up the fashion industry while always looking their best stylish selves.
Here are six style promises to make to yourself that might just make getting out of bed on a winter's morning that little bit more bearable…
.  .  .
1. Find your anchor, says WDUGT's very own Karen Blanchard. "
When you find certain clothes shapes that really suit you, make that your anchor piece or signature and work other pieces around it," she says. So  if you want to try a 
python-print trench a la Rihanna
 or 
the world's biggest yellow hoodie
 in the style of Marion Cotillard, go for it, but wear it with your
favorite high waisted jeans
or the A-line skirt silhouette that never lets you down. "I like to play around so much with different styles but going back to the staples that flatter me most is key."
2. Resist the trend machine,
Teen Vogue
Fashion Director Rajni Jacques tells WDUGT. "My number one style rule is never feel like you need to be on the trend-wagon," she says. "Trends are not what makes you stylish. Having a command of what works for you, and what looks best on you, is the foundation of having effortless style." And if a fashion editor can resist trends, then surely even us mere mortals can walk through Forever 21 without picking up a 
holey dress with ARMY printed across the chest
. Right?
3. Be original…and consistent. 
"Develop your own style and stick to it," Julie Zerbo of T
he Fashion Law 
tells WDUGT. Not only does a personal and consistent style make getting dressed every morning easier, it's also good for the planet…and your wallet. "Removing yourself from the cycle of constantly changing trends – which are merely manufactured by brands to get us to shop more – will make your life easier and doing away with throwaway fashion is much better for planet," Zerbo says, echoing Racked's Rajni.
4. Embrace black (especially in winter). Yes, colour is part of the fun of fashion, but we all know we get far more mileage out of a pair of dark jeans than red skinnies, and Sharon Herzog of the Fashion PR Girl is adamant that black is back. "After spending time in Paris I've incorporated black skirts, black tights and black heels into my wardrobe for cooler weather and after-work happy hour," Herzog tells WDUGT. "It's in my nature to minimise wasted effort and I can quickly go from confident and professional to confident and sexy." 
5. And don't forget white. Just like its sister neutral black, white goes a long way 
 "When in doubt, a white button down shirt is always a chic ageless option," fashion illustrator 
Hildie Plumpepper
 tells WDUGT. Keep your clothes low-key and let your make-up and jewellery pop and fizzle instead "A bold lip and elegant jewelry can take
a vintage rock tee
to a whole new level," she says.
6. 

"Have a role model," 

says 

Garance Dore

 over on her beautiful blog. The illustrator, photographer, writer and ultimate French Girl crush believes you can take inspiration from everywhere, but if you want to build the kind of single, consistent aesthetic Zerbo promotes, go easy on yourself and select a specific someone to base your own style on.

 "K, beware, the role model has to have a coherent style," Dore says. 
Question:  What is your style rule? 
.  .  .
By Clare Kane