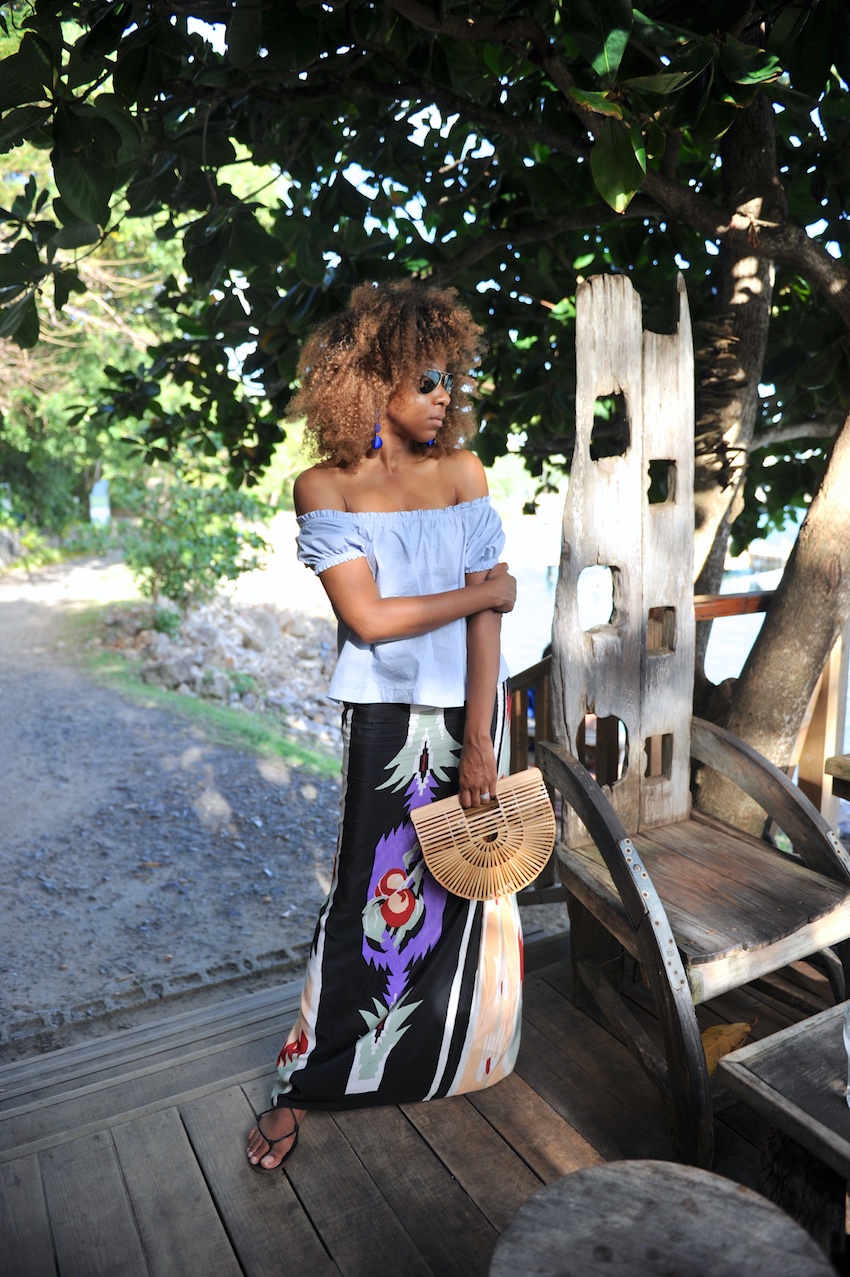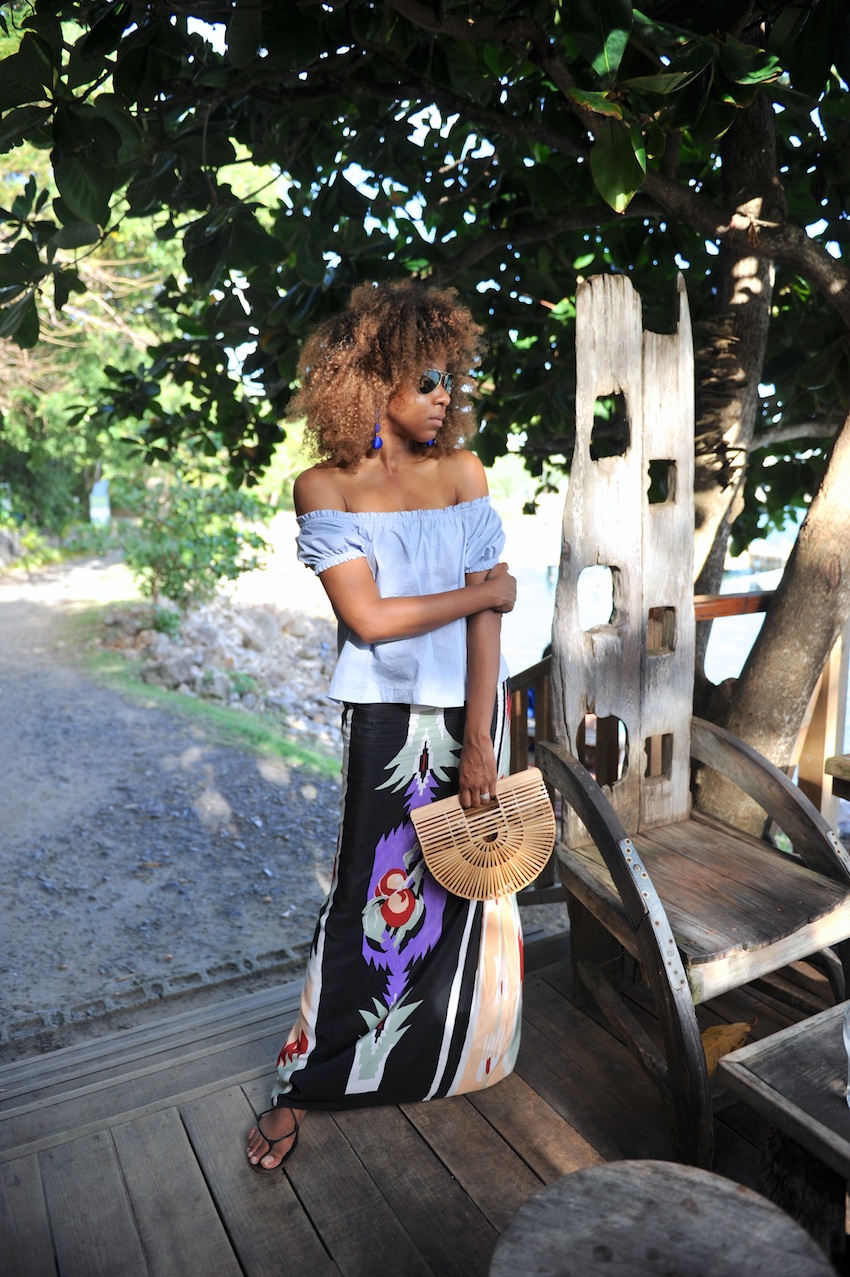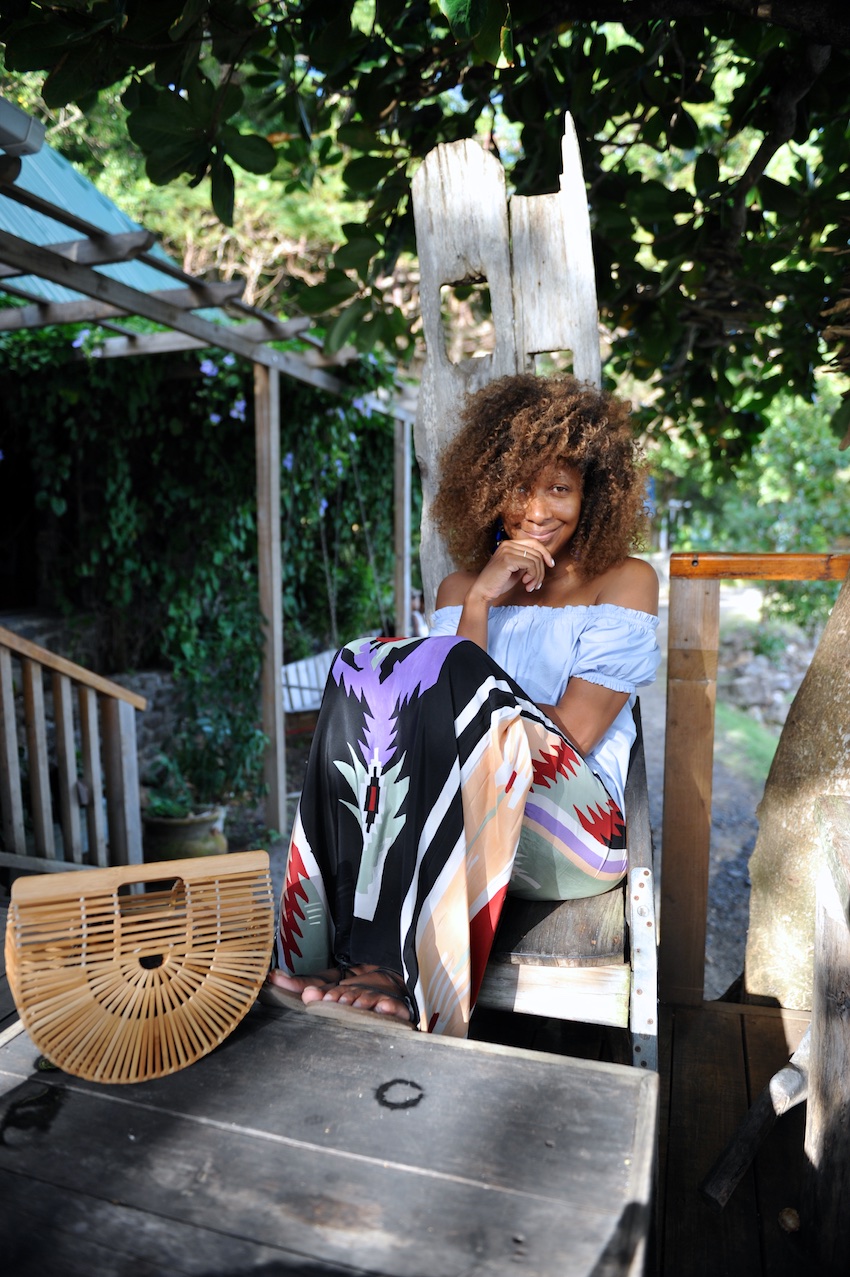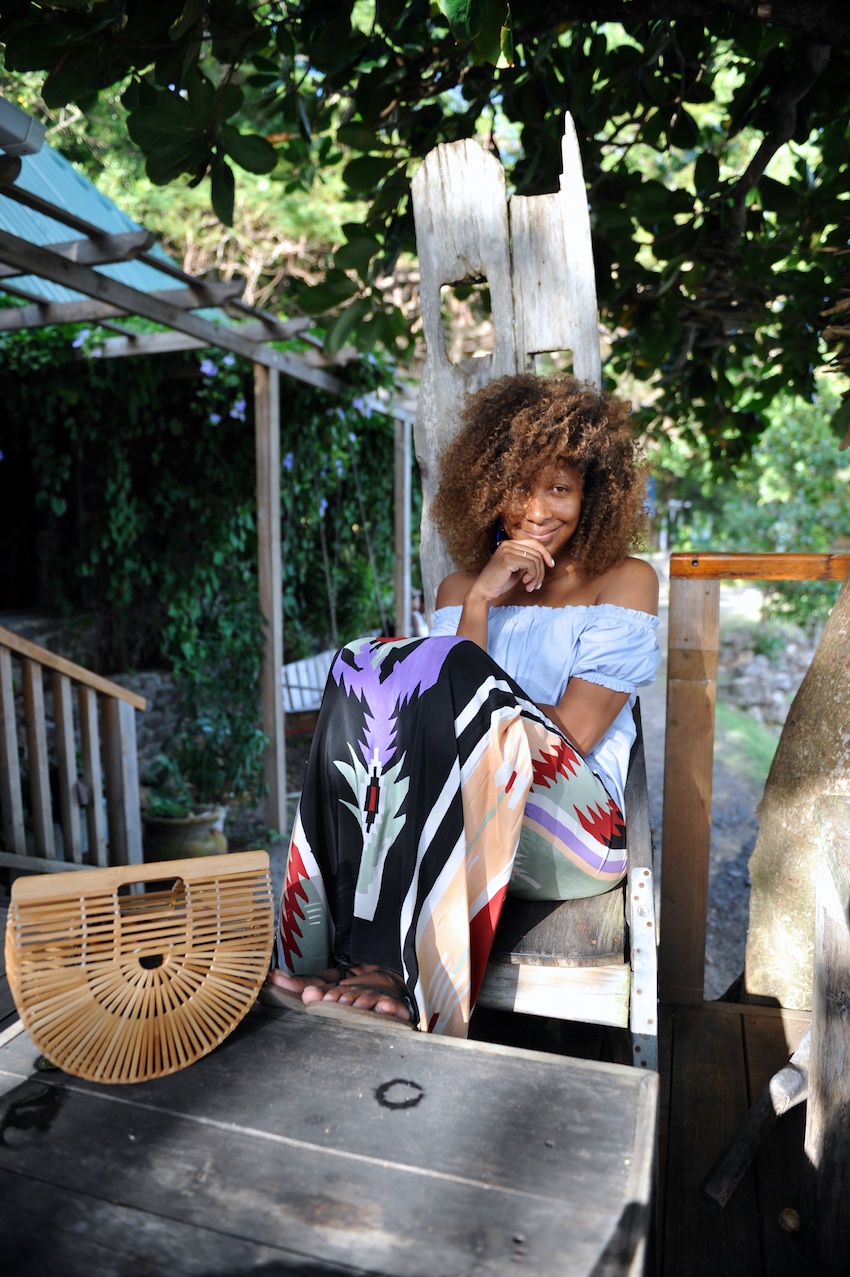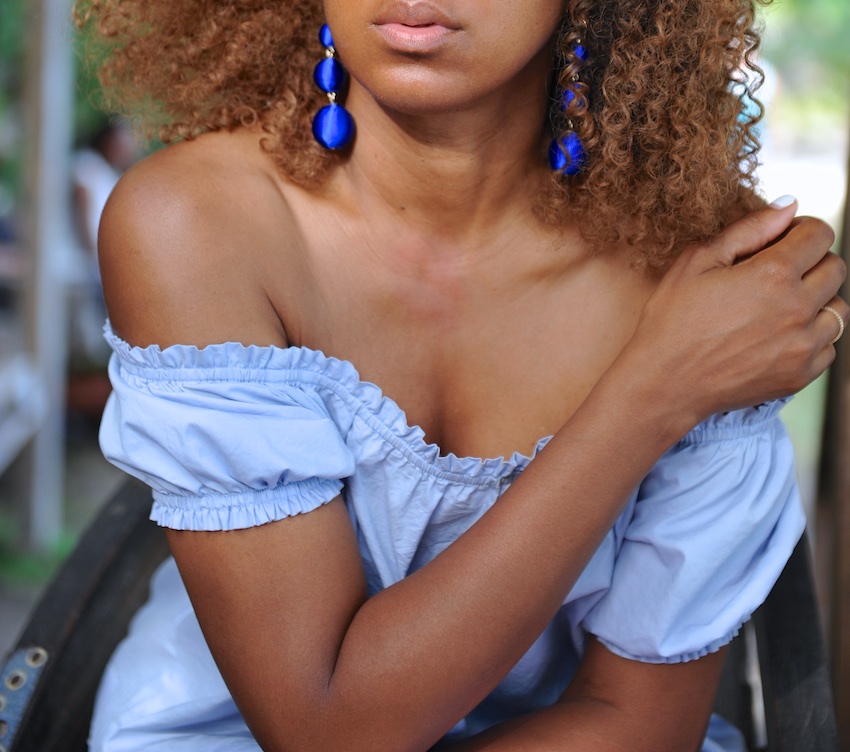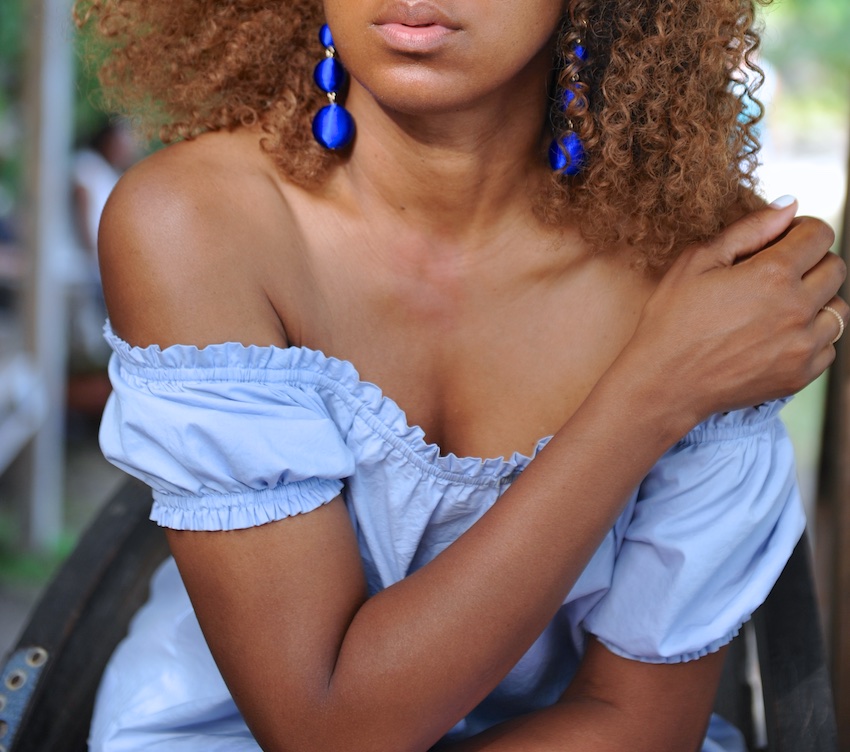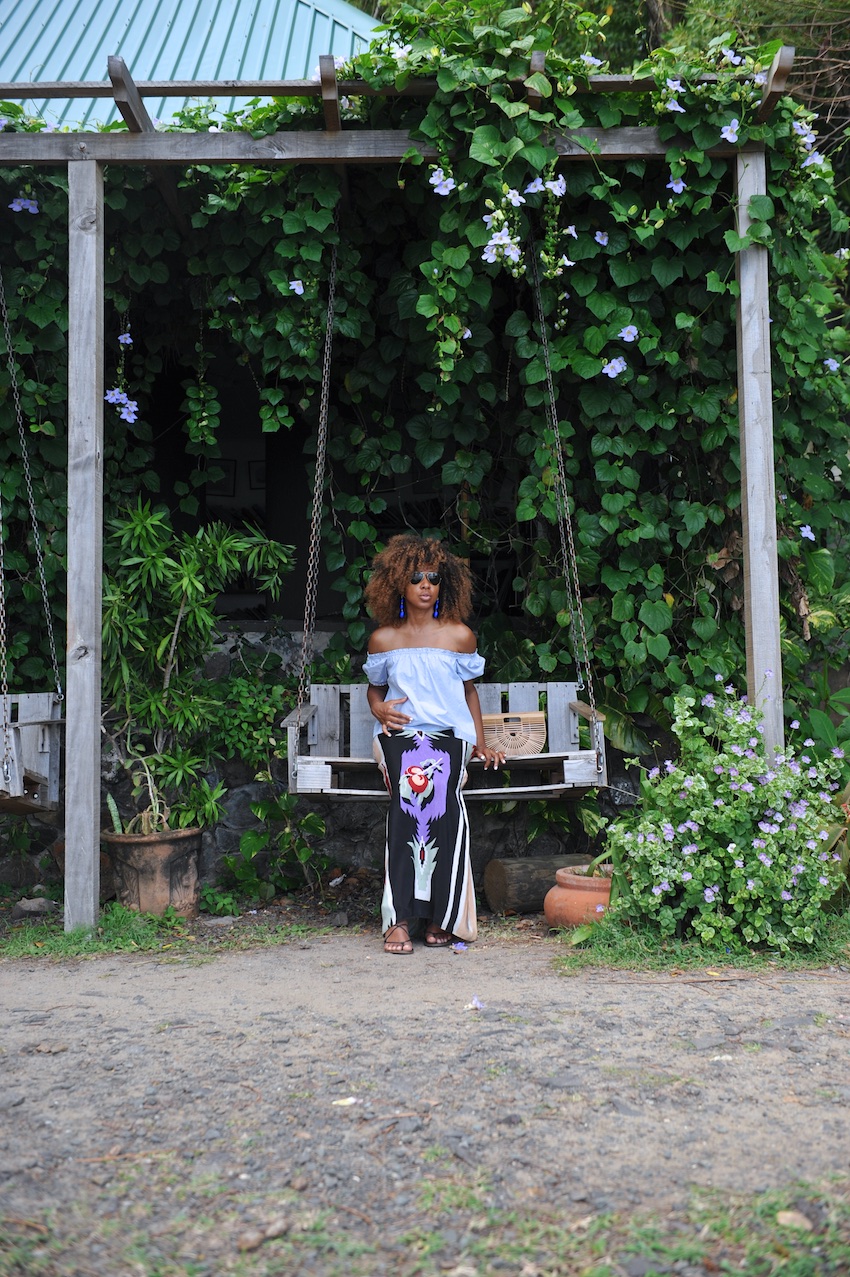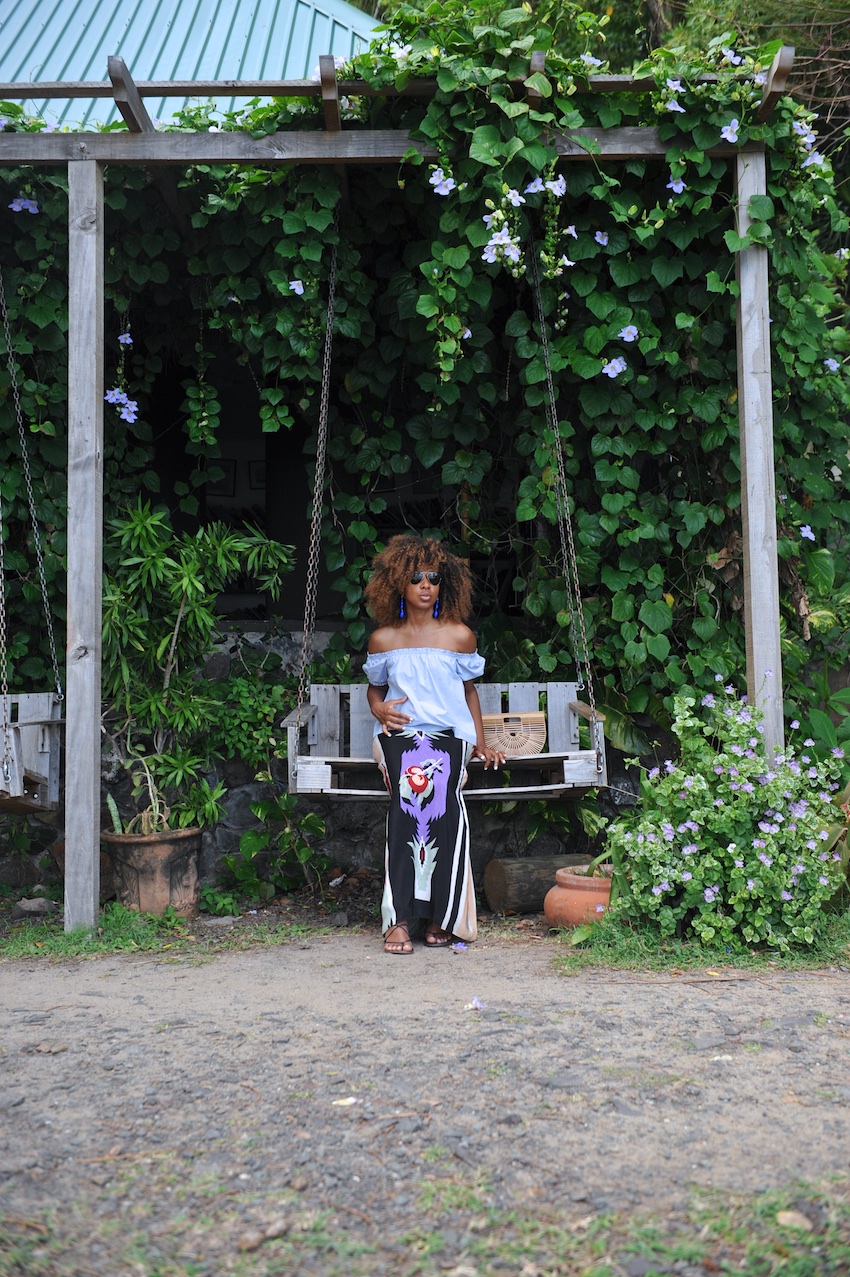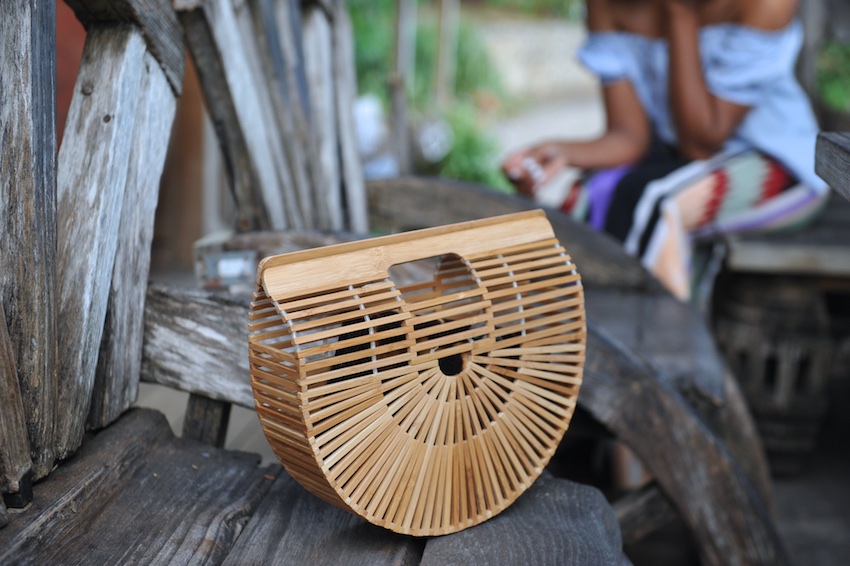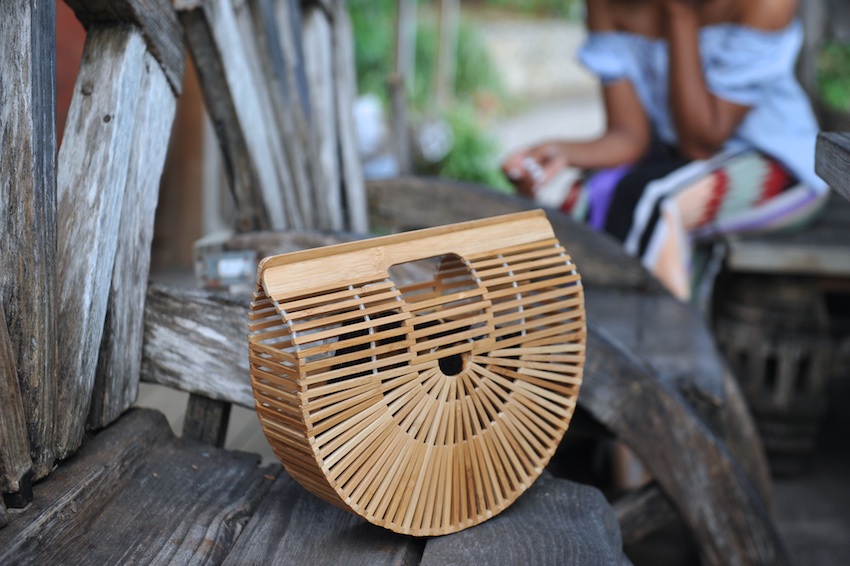 Ok even I'M getting tired of the overseas photos! I'm back in New York at the time of posting this but wanted to get this up being it's the last outfit post from St. Lucia.  Any extra outfits are on my Instagram. It's been brilliant wearing no make up, loading up on coconut water, staring at the stars and doing all the things we generally hate to hear others are doing while it's freezing where they are.   Which is me right now.
Michael and I took these photos at one of our fave little beach restaurants. It's called Jambe Du Bois and the wood furniture is epic.  Sorry cheesy term used, but beautiful doesn't cover the excitement as well.
Everything here you've seen at some point or another on here except the Baublebar earrings which are in a color that you know I absolutely adore.   They almost glow for pete's sake!
.   .   .
Off the shoulder blouse: H&M.  Earrings: Bauble Bar.  Skirt: Brooklyn Flea Market (I know!!).  Sandals: Madewell.  Bag: Cult Gaia Ark bag. Ray-Ban