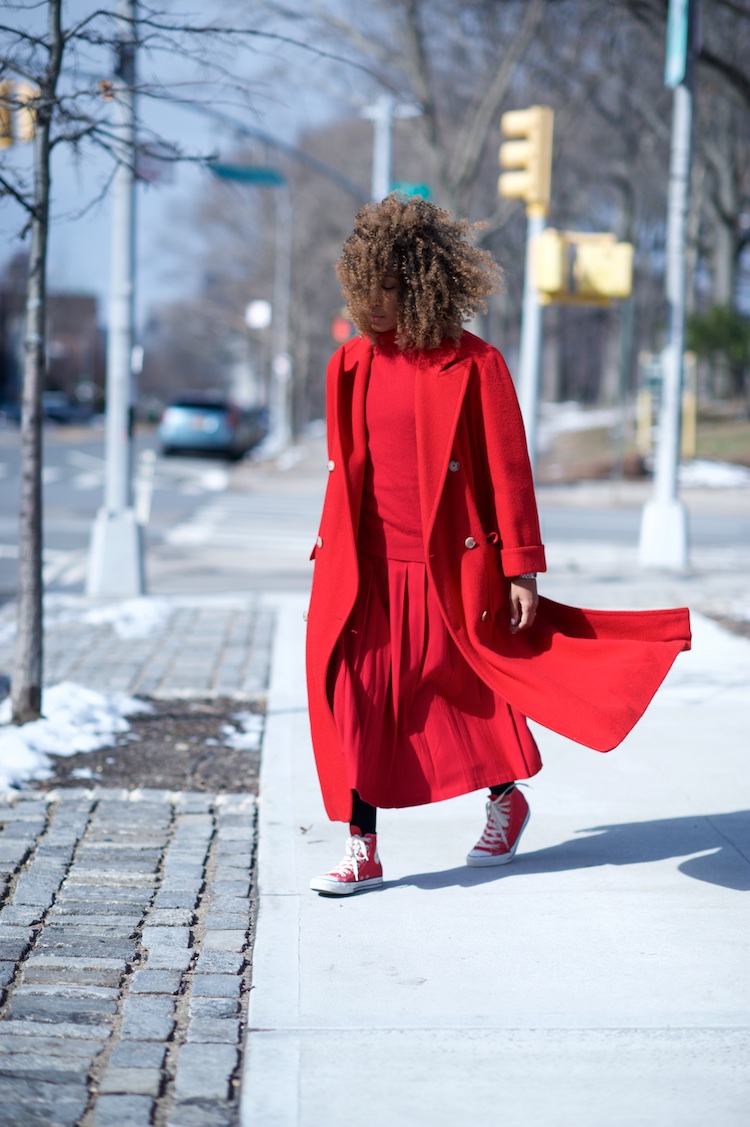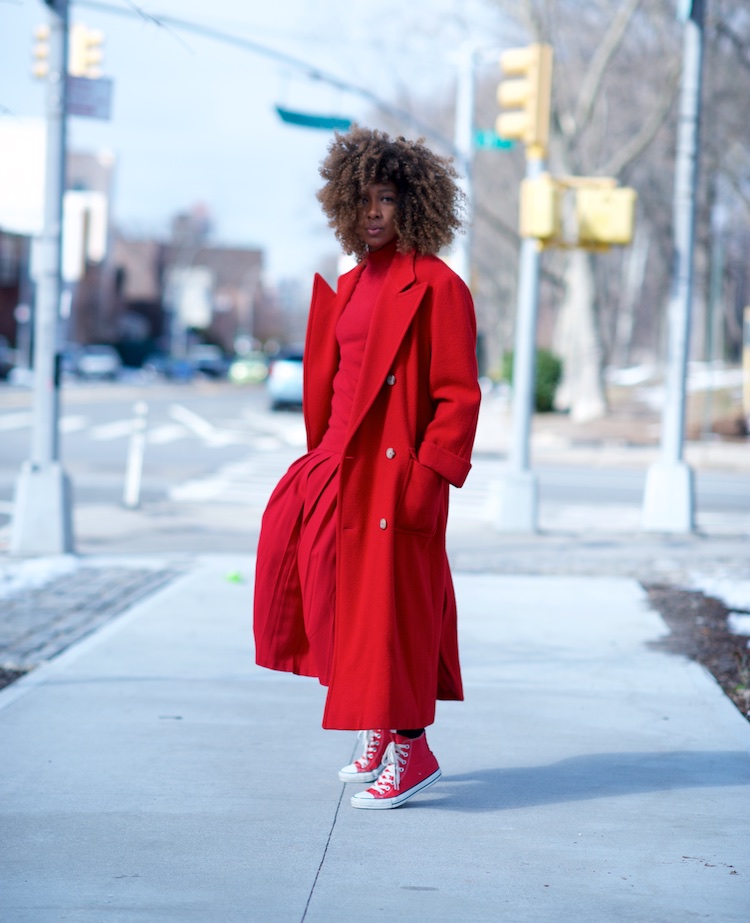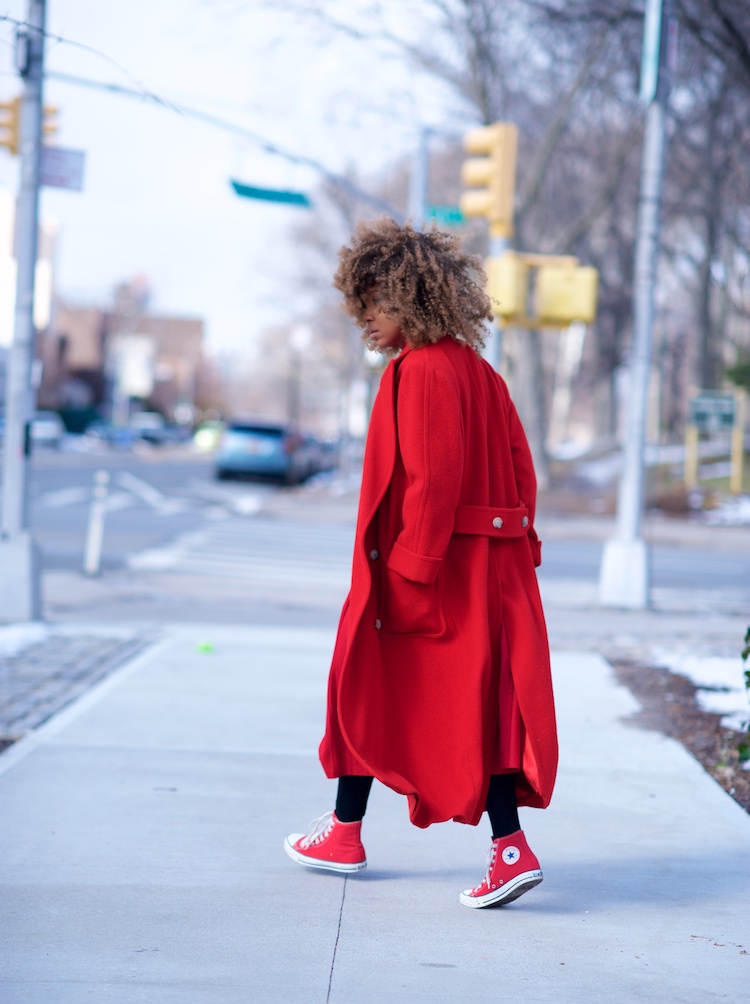 Just like I said in my last blog post, try wearing one hue for a change.  We've all done it with black but why not with other colors?  The clothes don't have to all match perfectly, just be in the same hue and it works.
I found this Ralph Lauren coat one year ago and love it so much it inspired me to wear all red because 1. I had the pieces and 2.  why the heck not???
Try it with your fave color and let me know how you get on.
ps.  I uploaded a video of my shopping secrets on YouTube!
.   .   .
Coat:  Ralph Lauren. Similar from Topshop (or the below).  Skirt and knit:  Vintage. Try this red crewneck from Topshop.  Shoes: Chuck Taylor