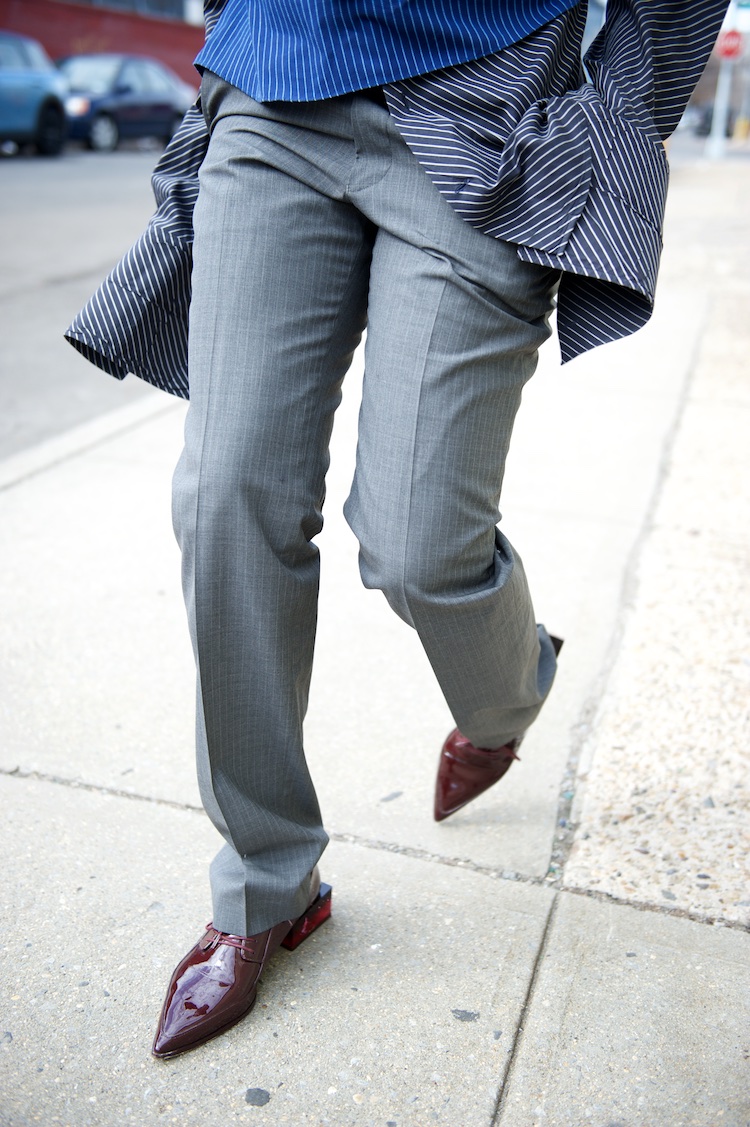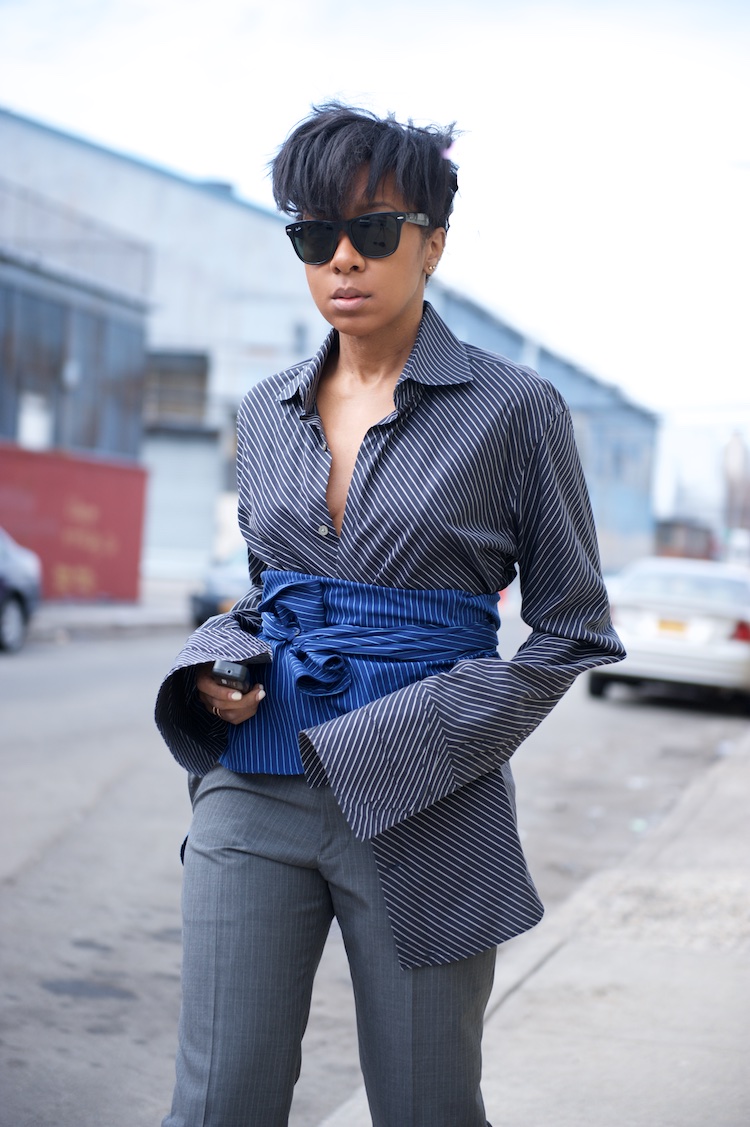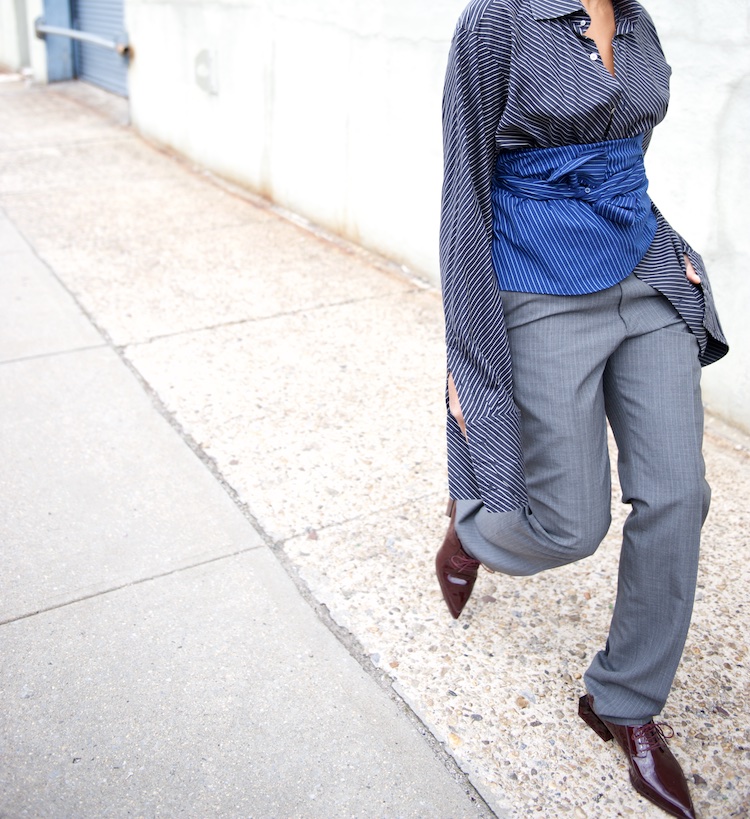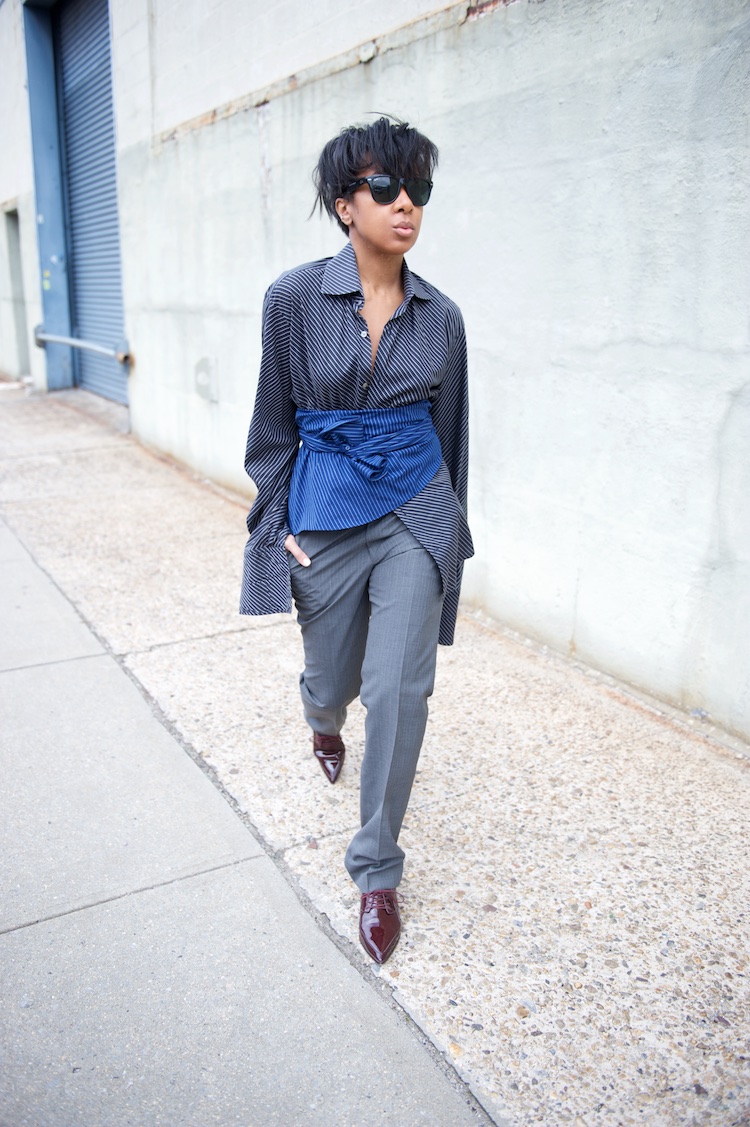 To be honest I wasn't much of a shirt fan for years.  They reminded me of a school uniform no matter how old I was.  Not anymore.  Thankfully oversized is a one size fits all.
As always, get them in the menswear section and the skies the limit because the shirt is deconstructed.  Mismatch the buttoning, keep cuffs open, half tuck the front or wear your shirt half off the shoulder – you get it; anything goes.  Above I'm wearing two shirts combined.  One is wrapped around my waist and the sleeves were tied at the front.   If you follow me on Instagram (karenbritchick), you probably saw the DIY video I did on Insta stories showing you four ways to wear a shirt.
Mine are thrifted but look at this Topshop stripe deep cuff shirt? It's so similar and of course order in their biggest size.
Should I do a blog post here showing you the multiple ways to wear a shirt?  Anyway let me know.  In the mean time I'm back to watching the Oscars – in an oversized men's shirt.
.   .   .
Two shirts: Men's thrifted.  Trousers: H&M (old).  Brogues: Zara. Shades: Ray-Ban Foldable Wayfarers