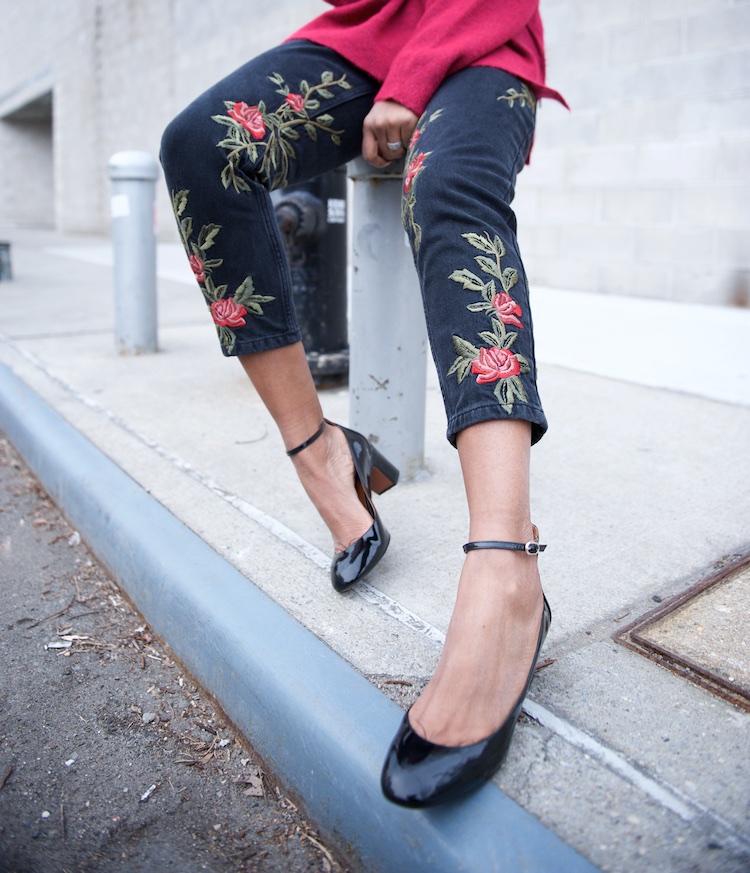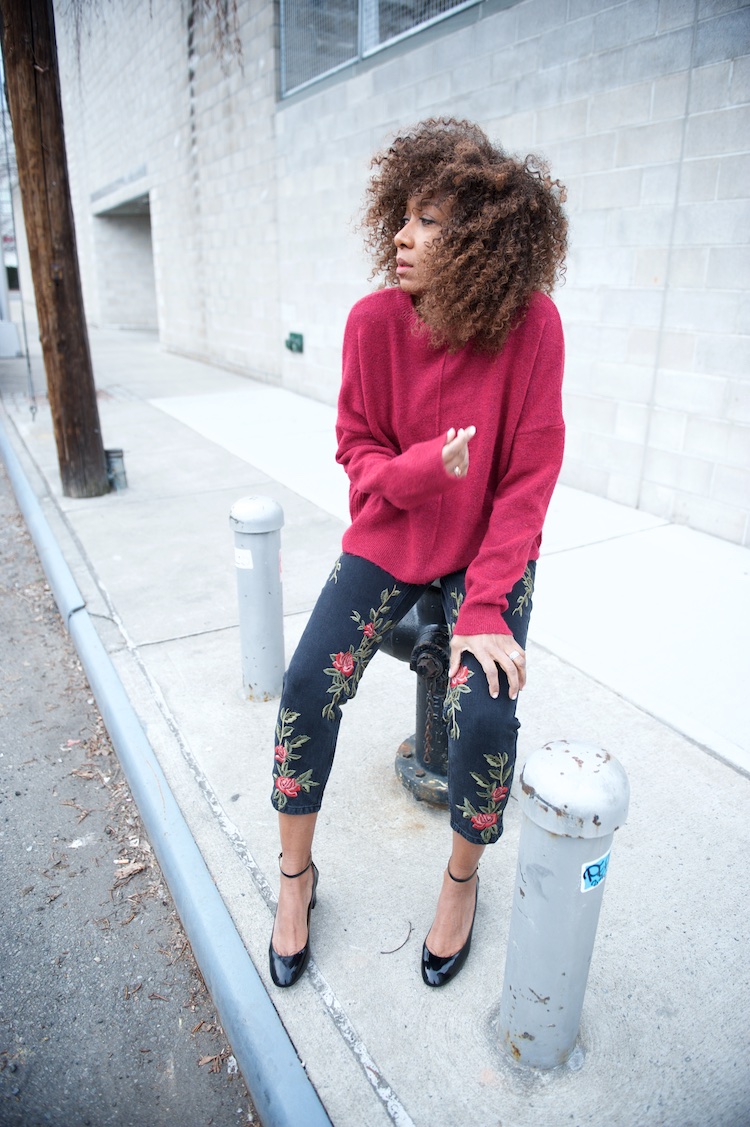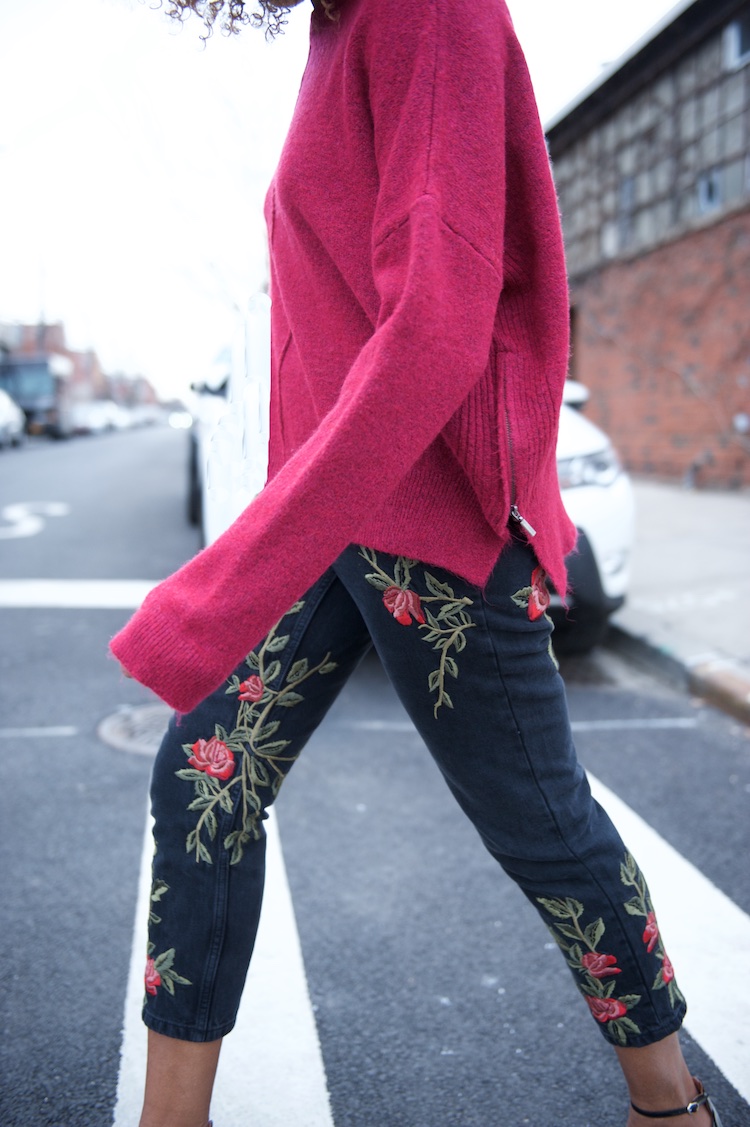 There is just too much good stuff out there to rotate in for Spring so I'm starting now with a new pair of floral jeans.
I can't be bothered going from shop to shop,  trying the usual single pair of embroidered jean in a one size fits all, so I did it at Topshop instead for the mother load of them in various cuts.  I tried on at least five in completely different patterns and fits including this blue on blue pair (good for toe dipping into the trend) and the star patterned Jamie jeans (screams rock chick).  I left with the above Moto Rose Embroidered Mom jeans which I'm already imagining with heeled ankle boots or sleek pointy mules.
You can see me in them today on my Insta stories @karenbritchick
Question:  Have you started buying Spring clothes or is that a stupid question?
.    .    .

Jeans:   Topshop.  Shoes: Topshop Journey patent heels.  Topshop Journey mary janes.
Sponsored by Topshop.