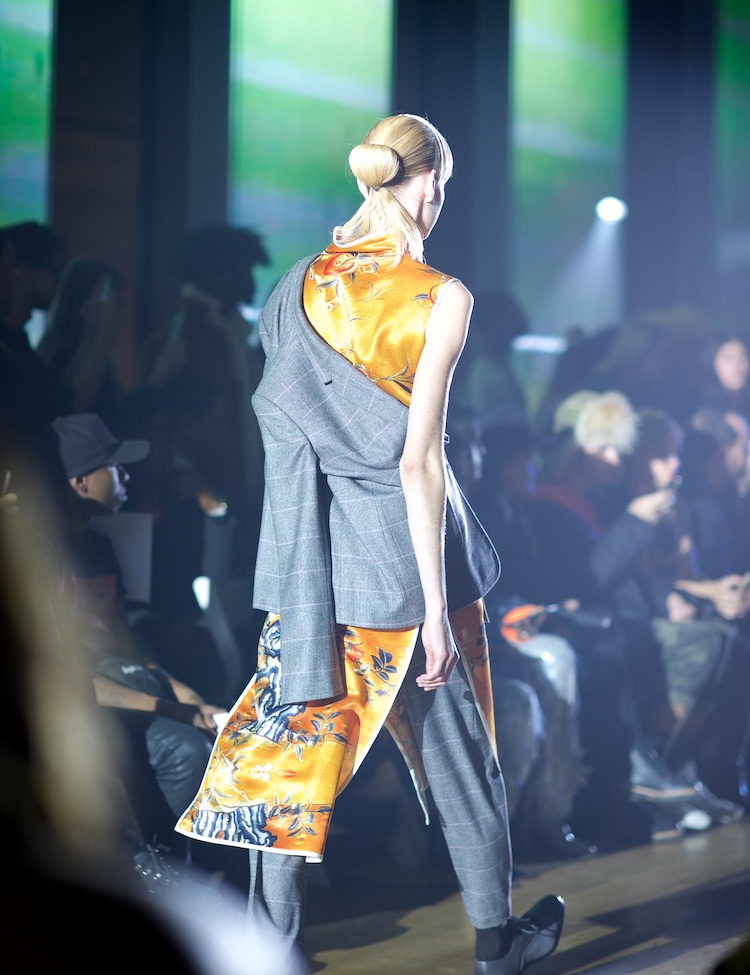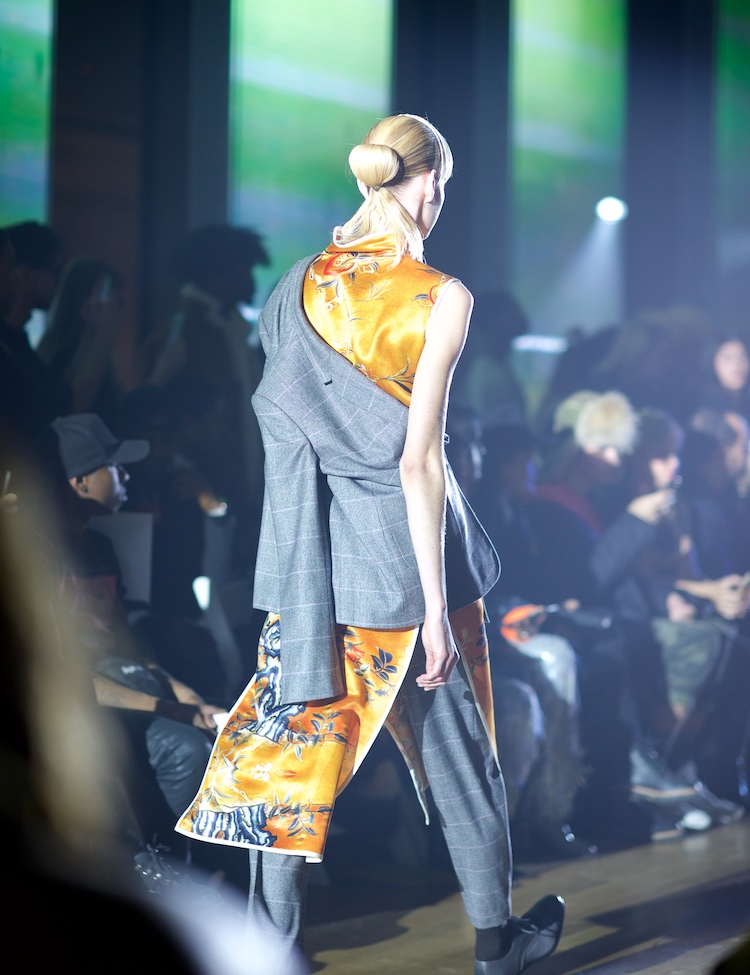 As a Sassoon Style Influencer, I frequently get exclusive back stage previews at the work of the NYC Sassoon Creative team who are a leader in the fashion world.  One example was seeing them work behind the scenes for the VFILES show during fashion week, an incubator for up and coming designers who in the past have gone on to sell at Opening Ceremony, Dover Street Market and Collette.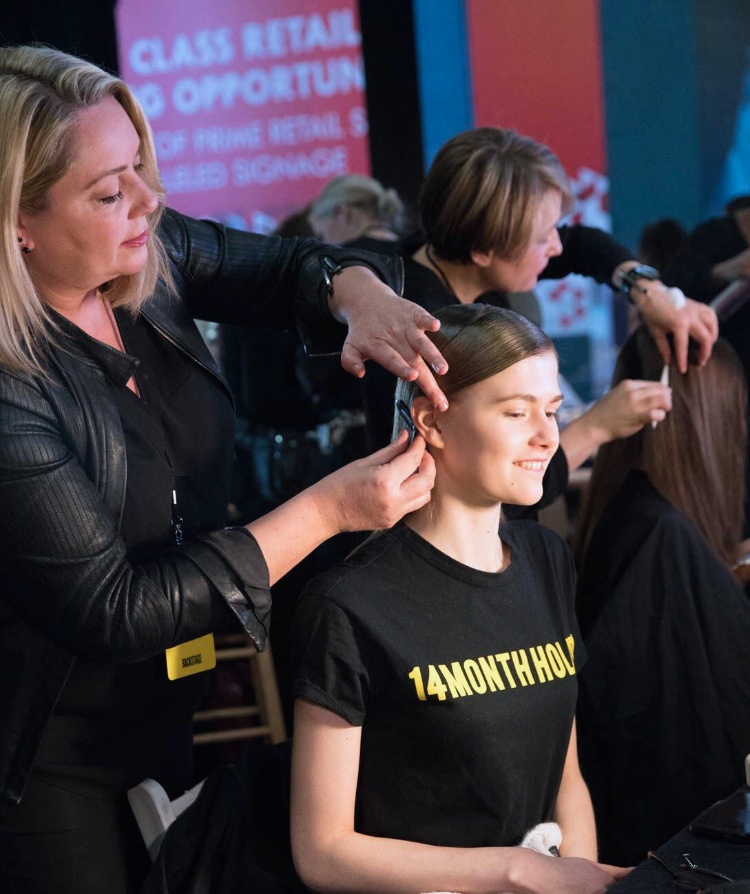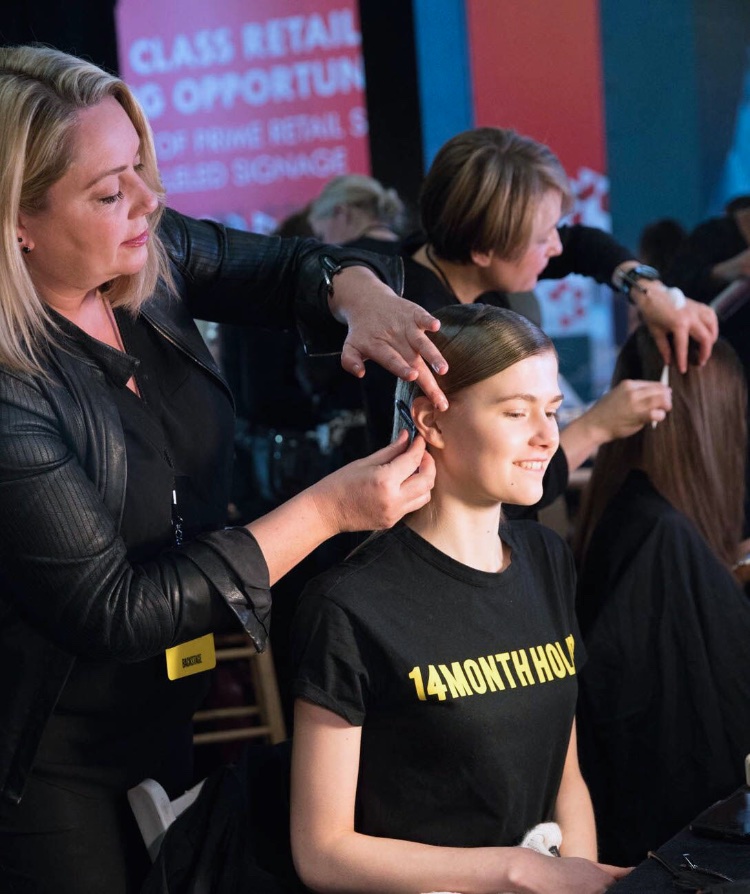 As you know from this older post,  Sassoon's Senior Creative Director Elaine Mitchell (above) has been looking after my hair for months now.  Her extensive experience in handling all hair types speaks for itself: she can handle my hair which is completely different to watching her handle the above hair type.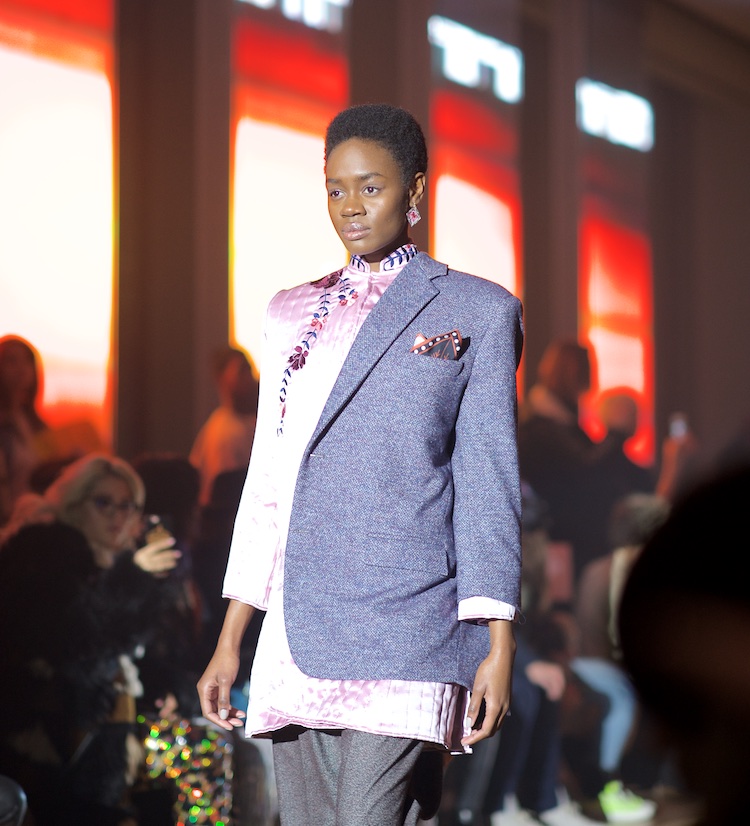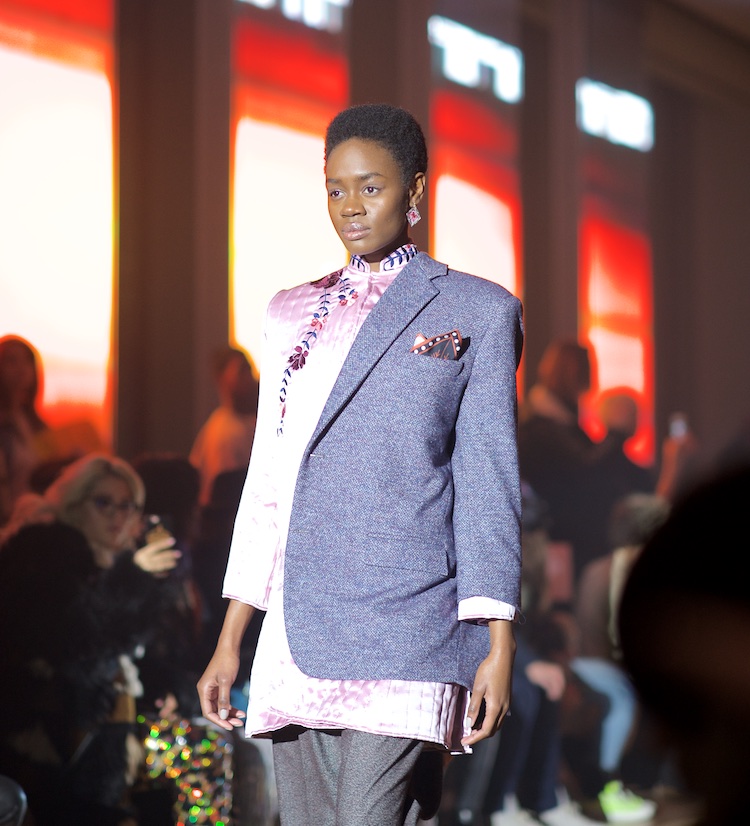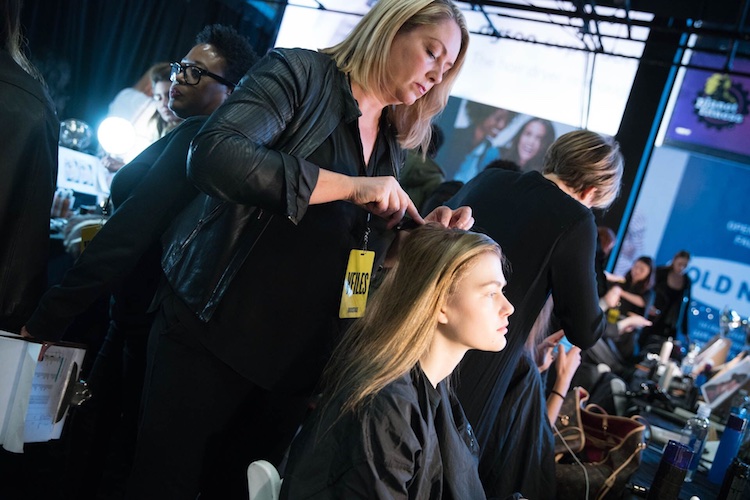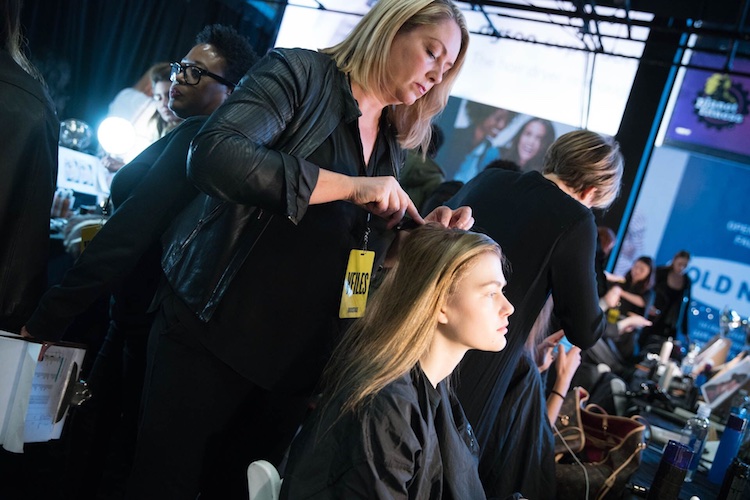 Another shot of Elaine working on models backstage.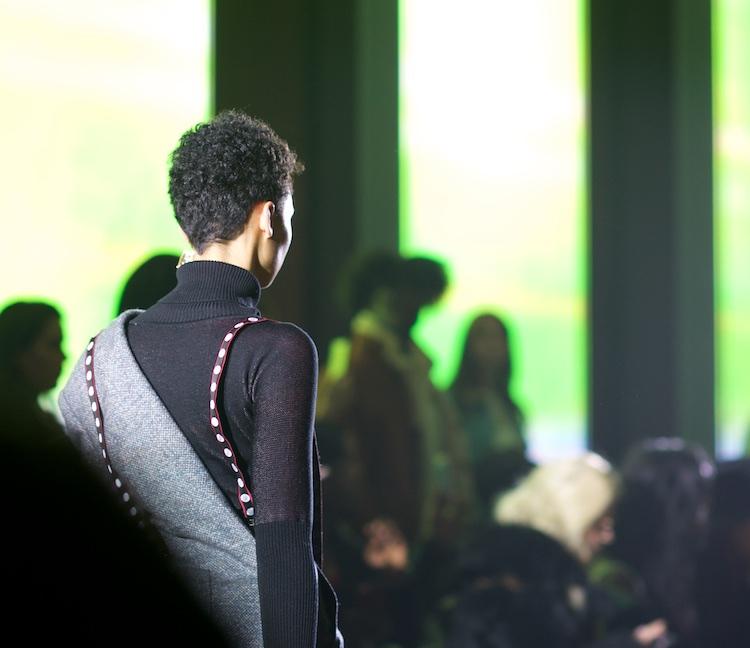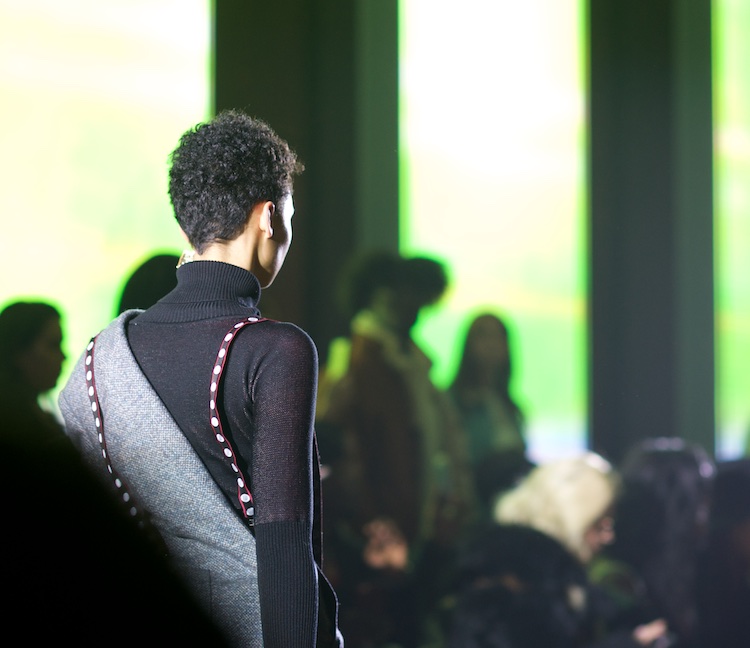 This model's hair texture reminded me of the conversation that Elaine and I had about growing out my hair again and the advice that she gave to help me do it.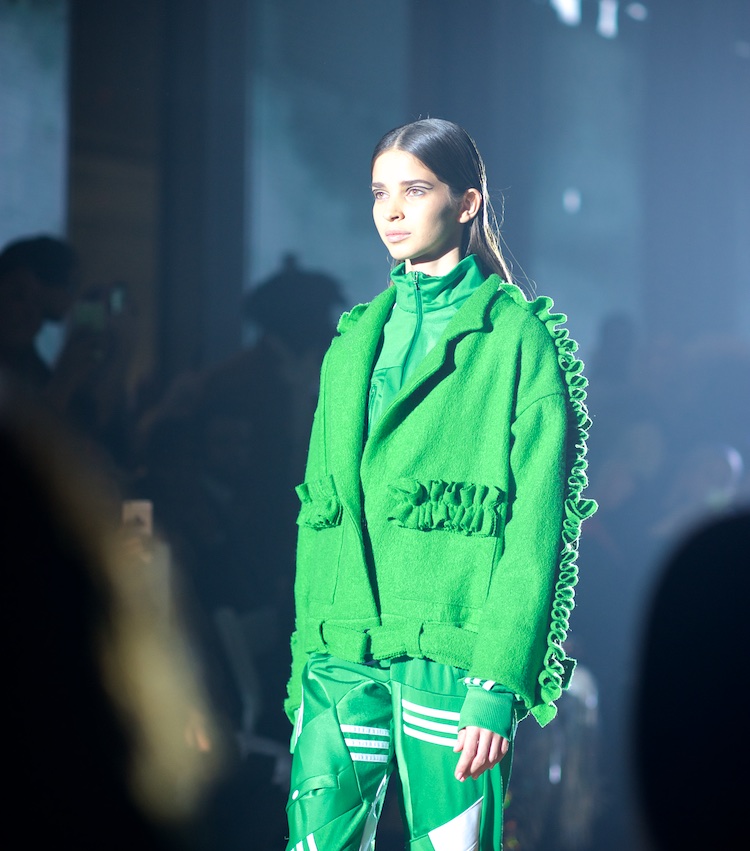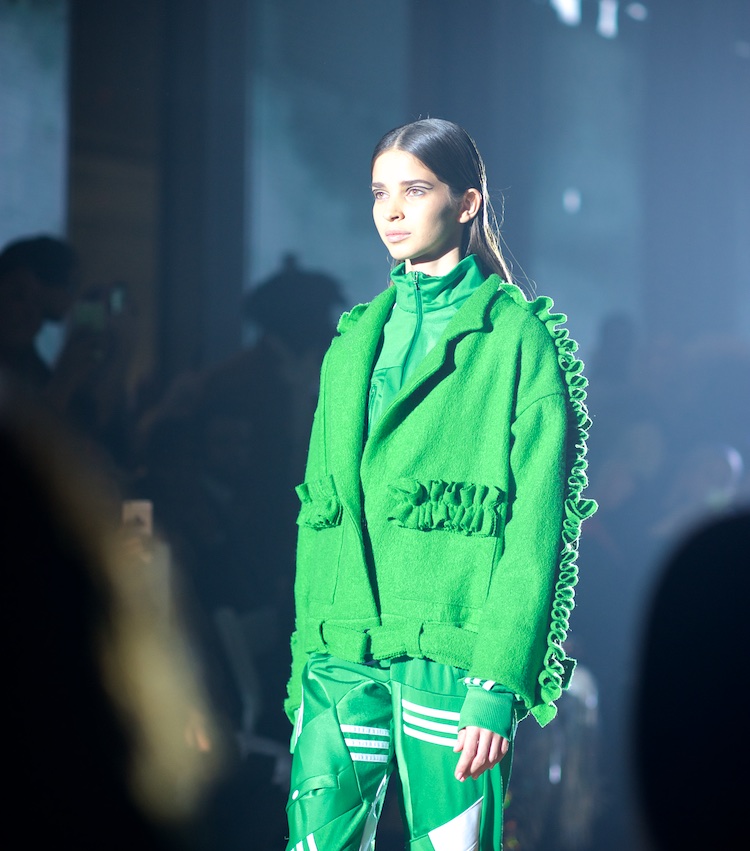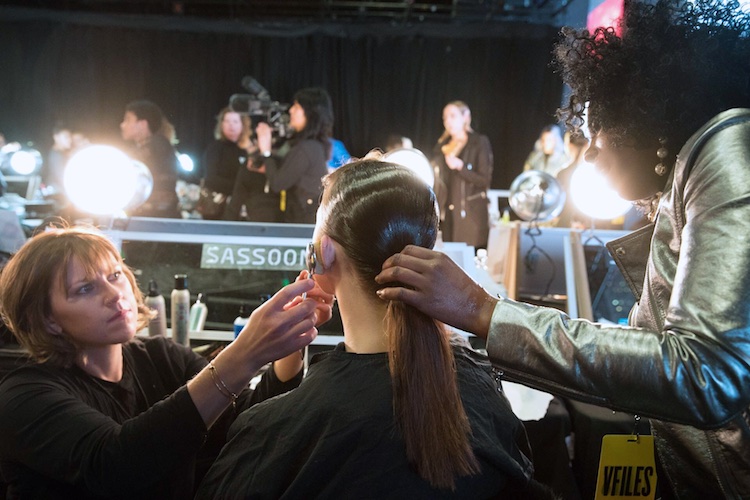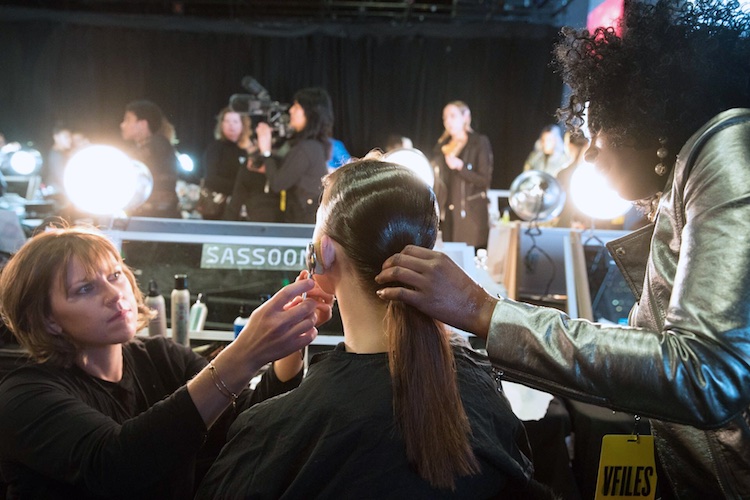 I'm no hairdresser, but after watching the entire Sassoon NYC creative team work their skills, it left me inspired to try different hair techniques – I'll keep Elaine's number on speed dial though – just in case…
You can follow Sassoon on Instagram @SassoonSalonNorthAmerica and Sassoon New York Creative Director Elaine Mitchell at @Elainemitchell70
.   .   .
Question:  Has your hairdresser ever encouraged you to try a new hair direction?