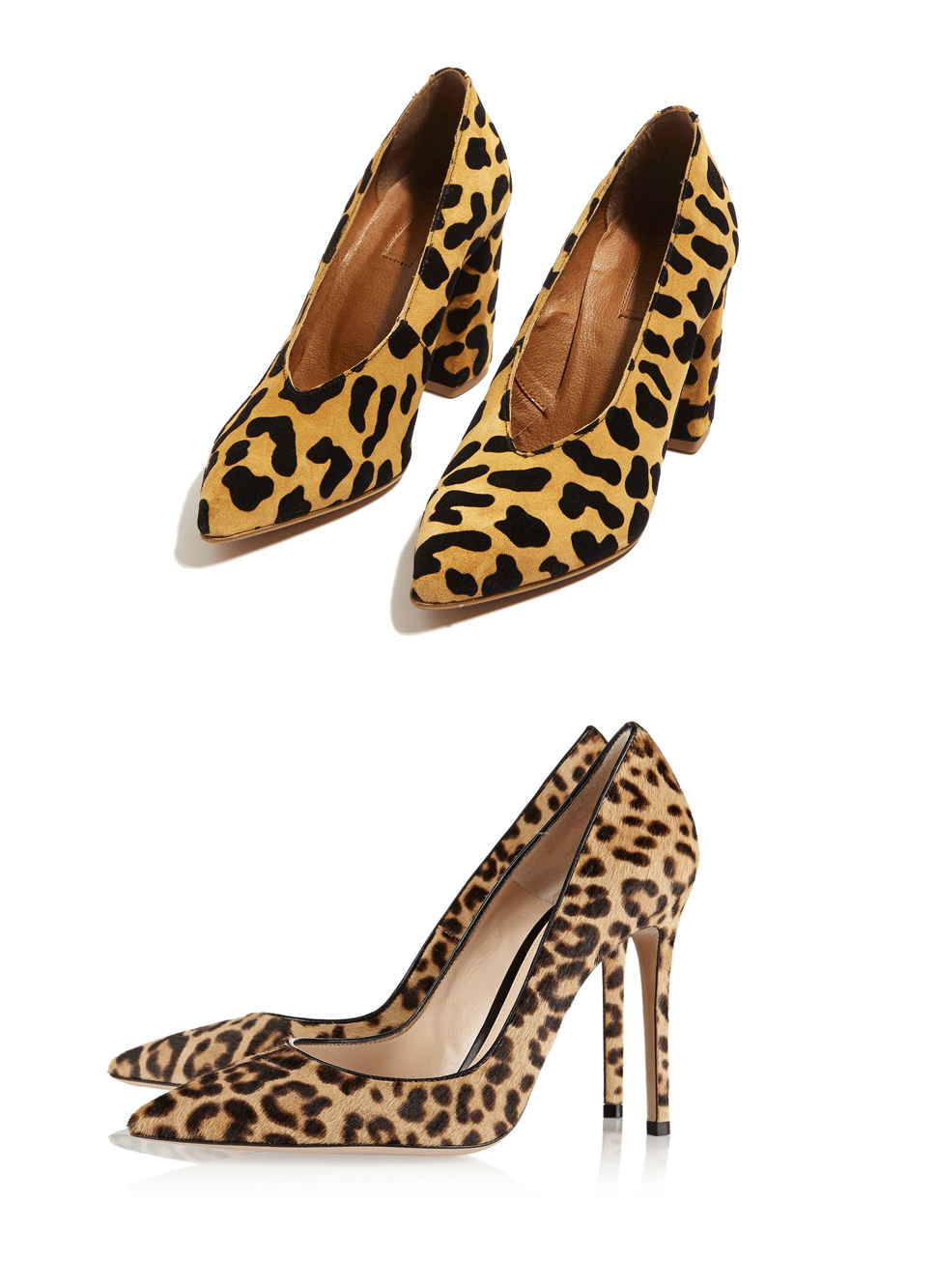 I feel like women fall into two camps:
You are either into the directional block heel style with the current v-cut front as an added bonus.  You wear them with more experimental pieces.  You relish overtly ruffled blouses, re-worked denim pieces and oversized anything.
Or you are the classic timeless type, think Kate Moss.  You live by blazers, skinny jeans and own staples that transcend trends.   I see both sides all over my Instagram feed.
First pair:  Topshop GINA V-Cut heels
Second pair:  Gianvito Rossi Leopard Print Calf Hair heels
.    .   .
Question:  
Which type are you?