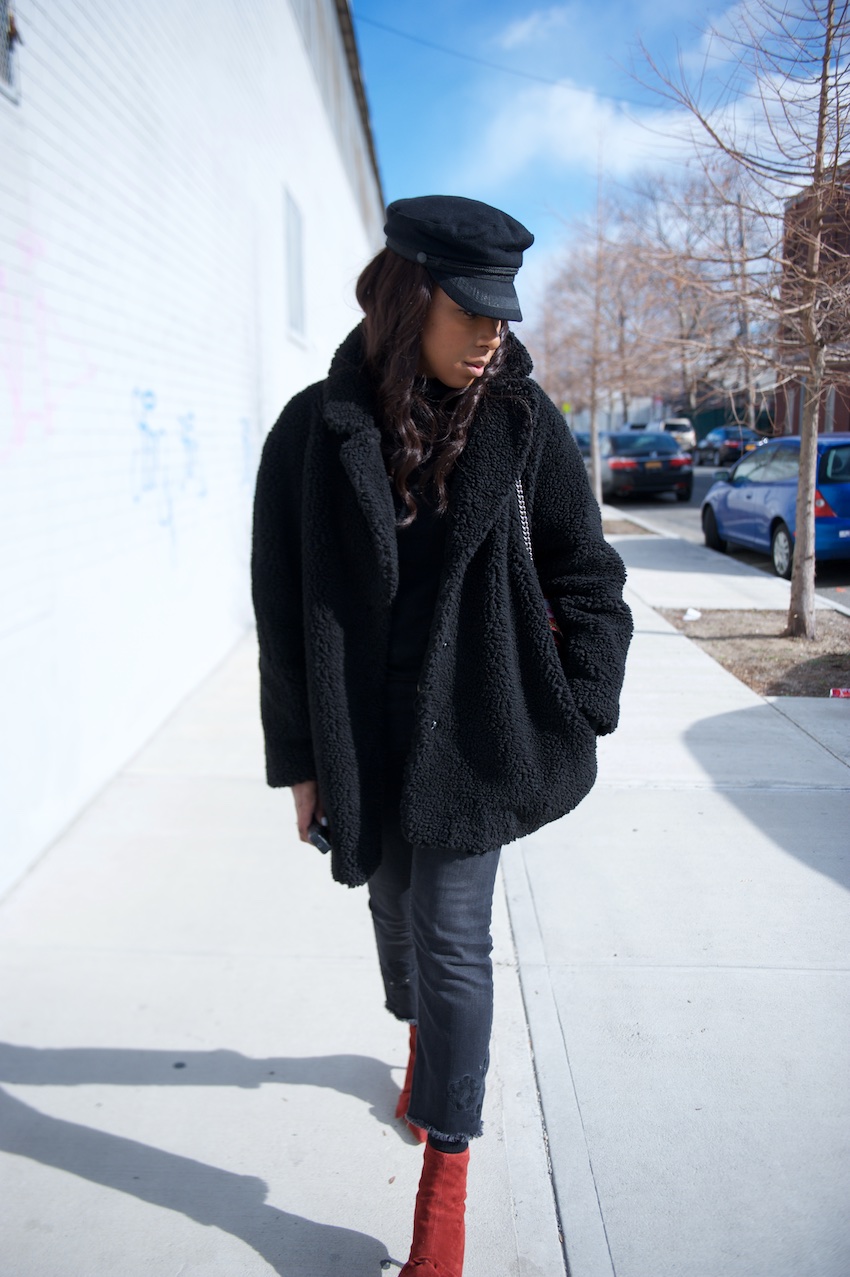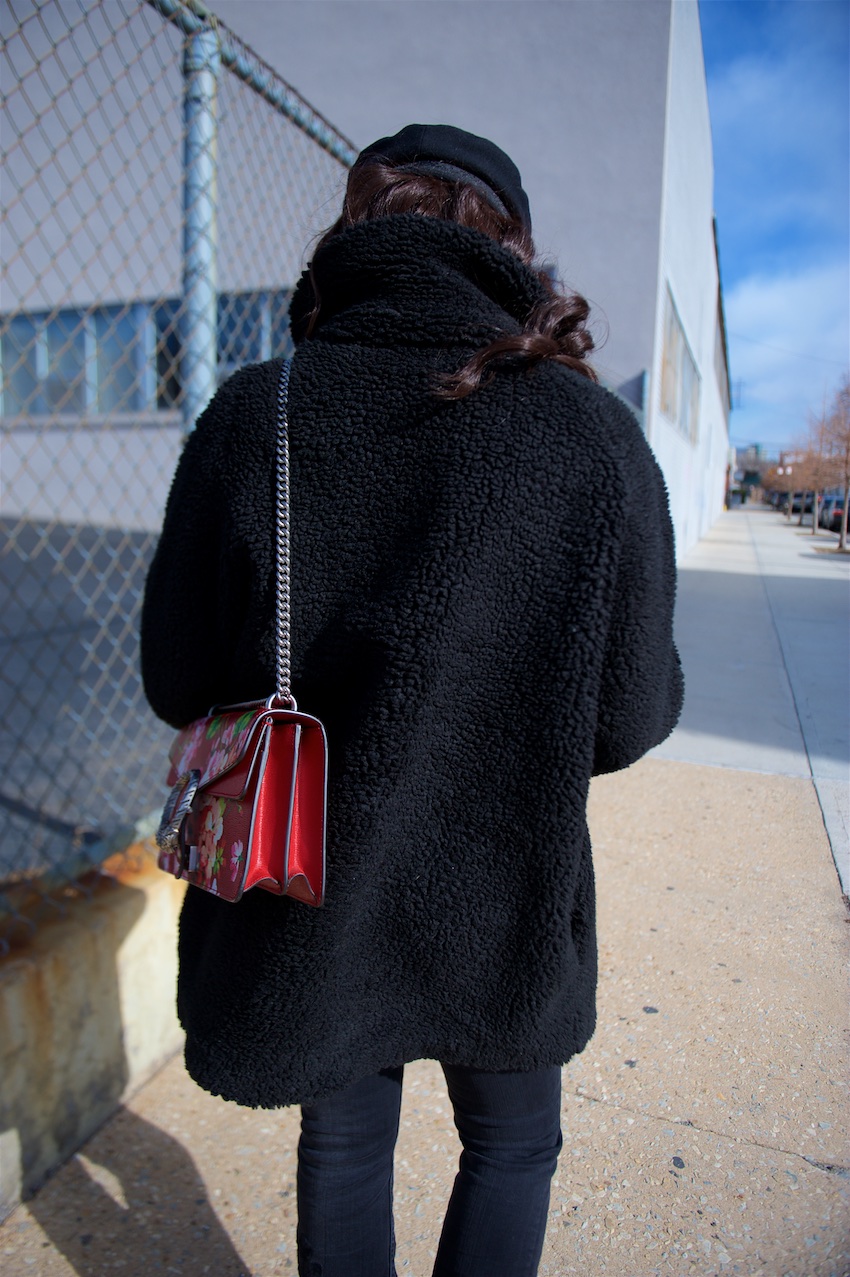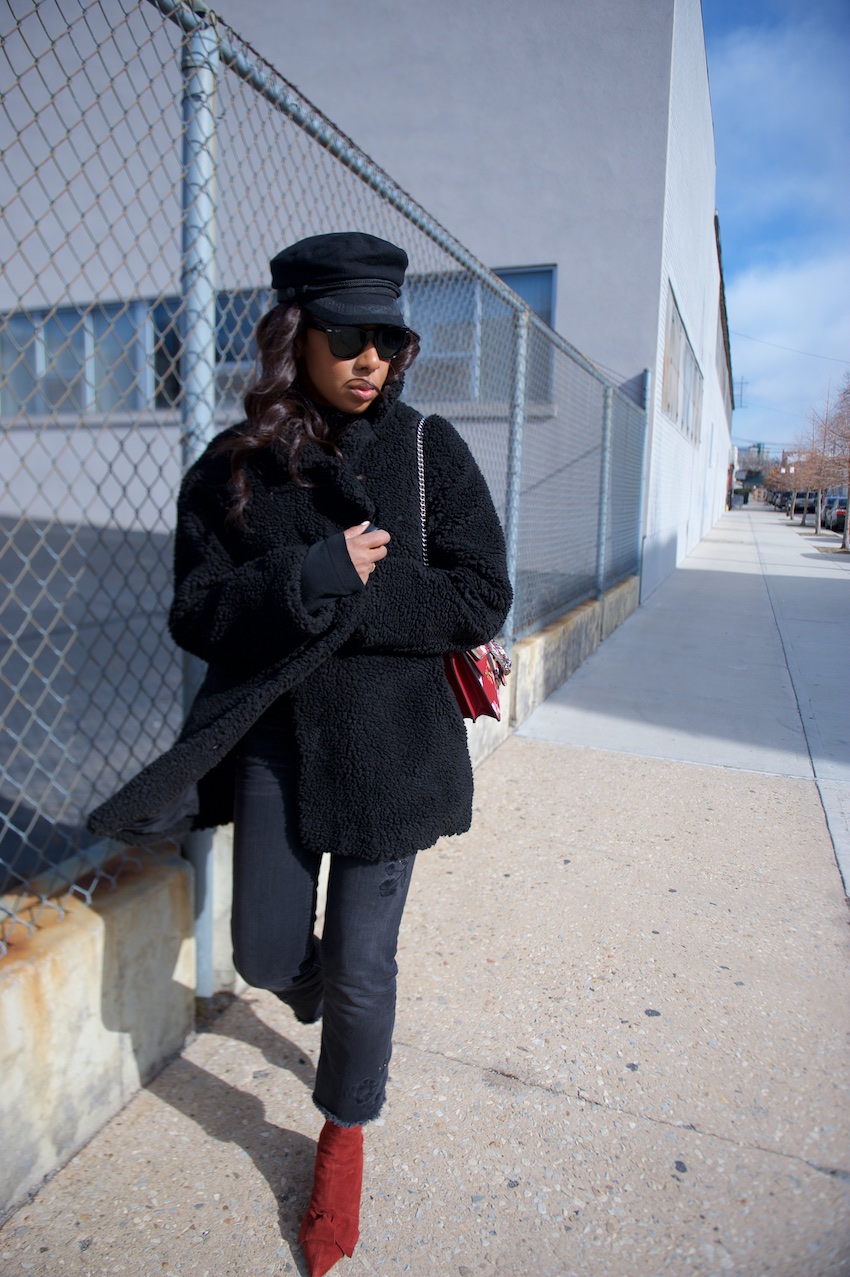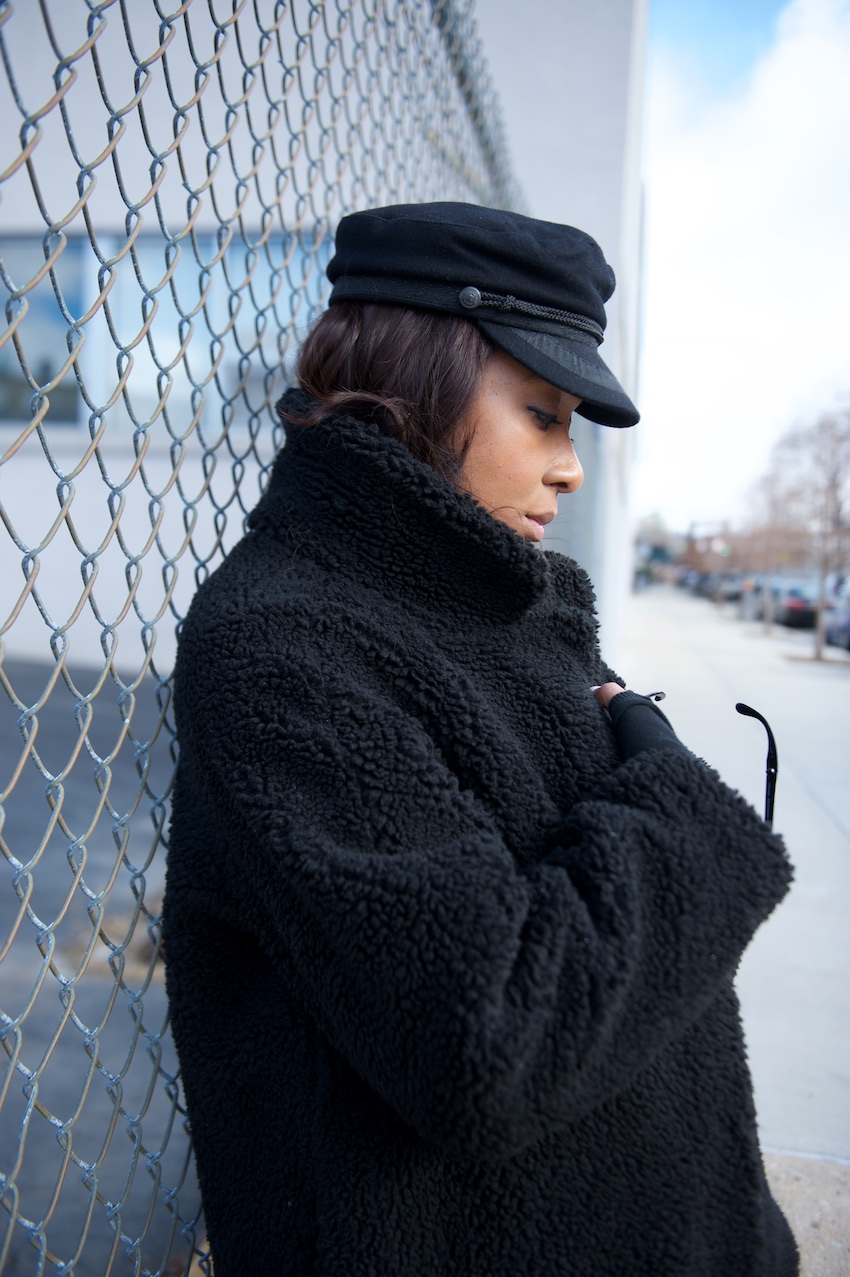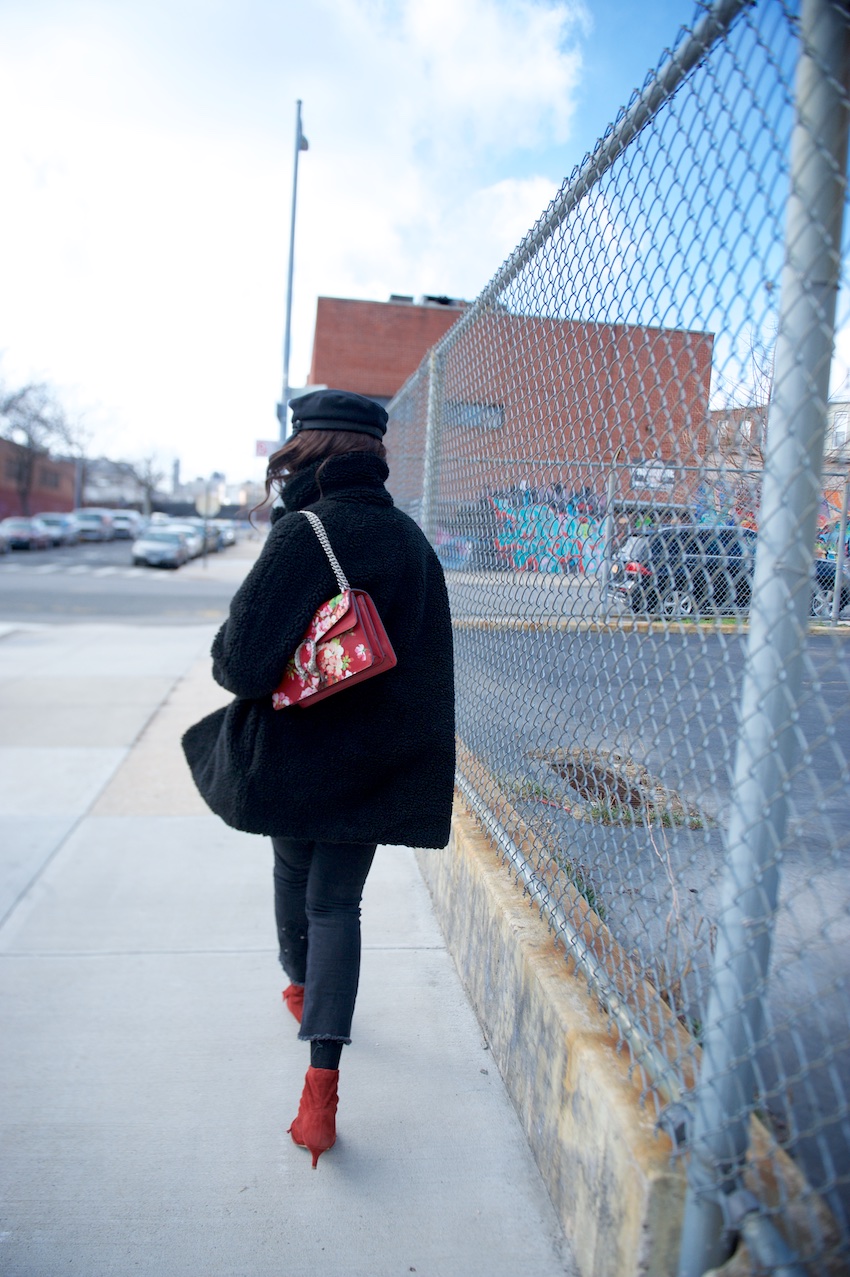 I'll get this out of the way first:  I smashed my camera and lens.   If you saw my Instagram stories then you already know what happened about five minutes into taking these photos.   Just imagine: a windy day and a tripod – you know where this is going.  I take my own blog photos and the tripod, camera and lens suddenly capsized in a gust of wind and smashed on the ground.  I couldn't run fast enough.   My lens is in two pieces and is going to a repair shop on Monday and the camera miraculously was fixed by my husband Michael (God knows how he managed it).
Ok so that aside,  I have to say I'm split dress wise (aren't we all?).  On one hand I'm itching to wear the spring pieces that have started worming into my wardrobe.  On the other this is the last month of extreme temp fluctuations and so the last few weeks to rotate in big coats (we hope).
.   .   .
Coat: H&M.   Bag:  Gucci (yes I finally caved after a full calendar year of try ons).  More embellished bags: Mango and Topshop.   Jeans: Zara.  Try Asos or JBrand.  Boots: Zara.  Try these similars from Topshop (also comes in black).  Hat: H&M.  Try Shopbop. Shades: Ray-Ban foldable wayfarers.