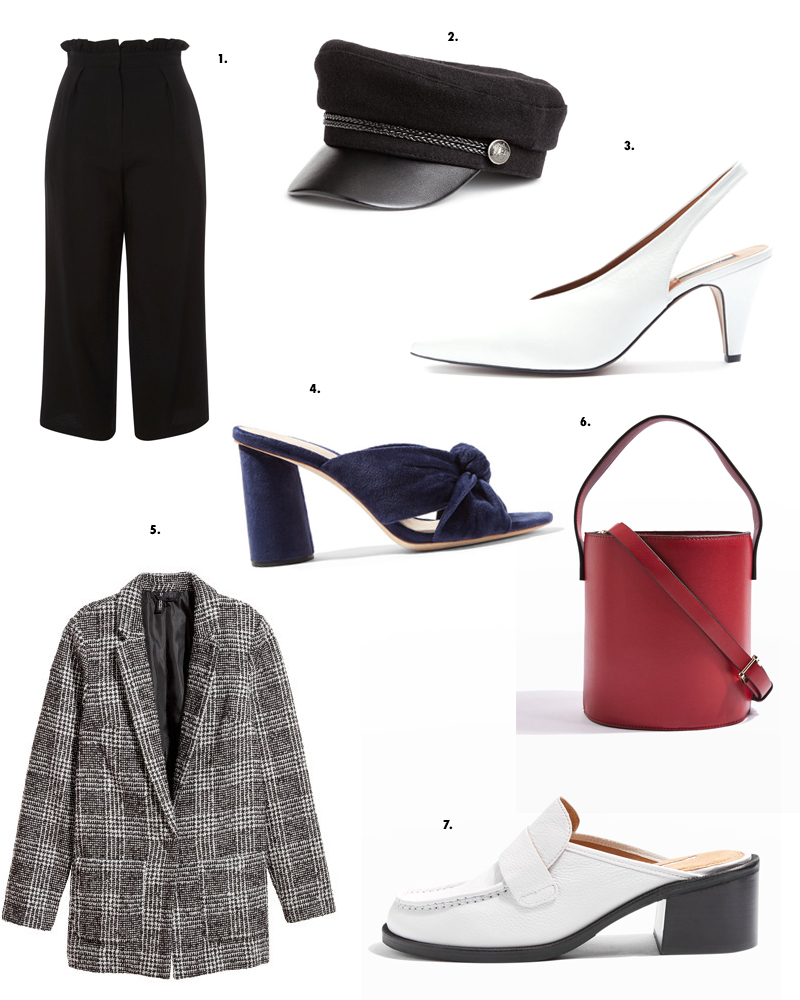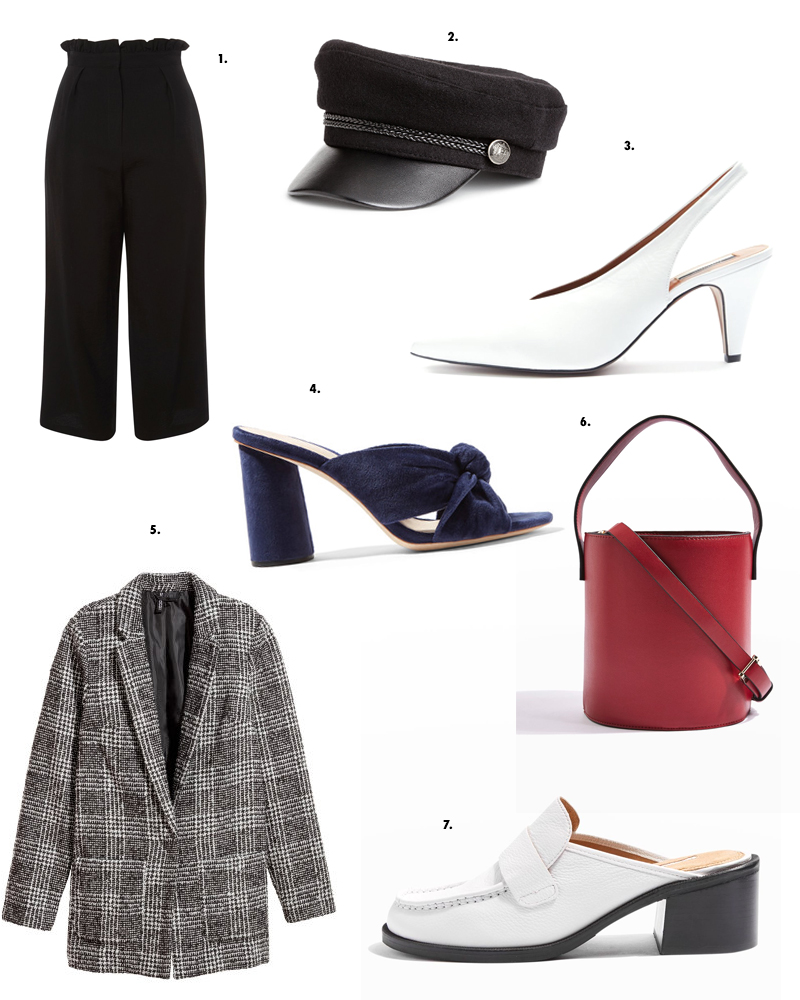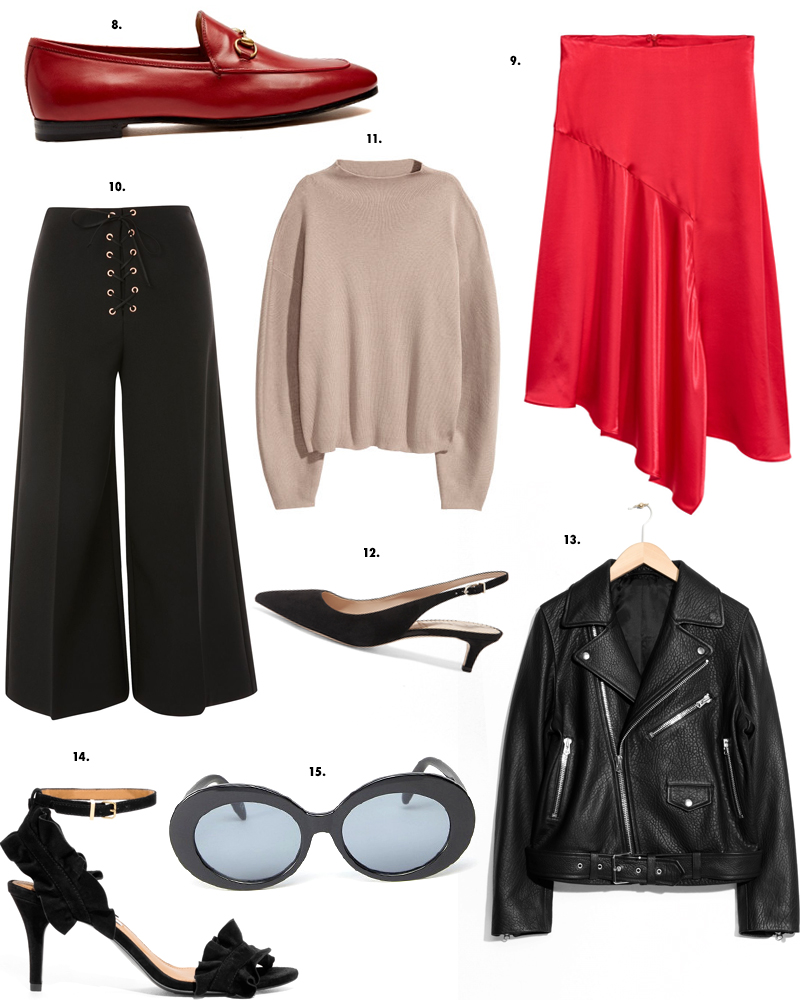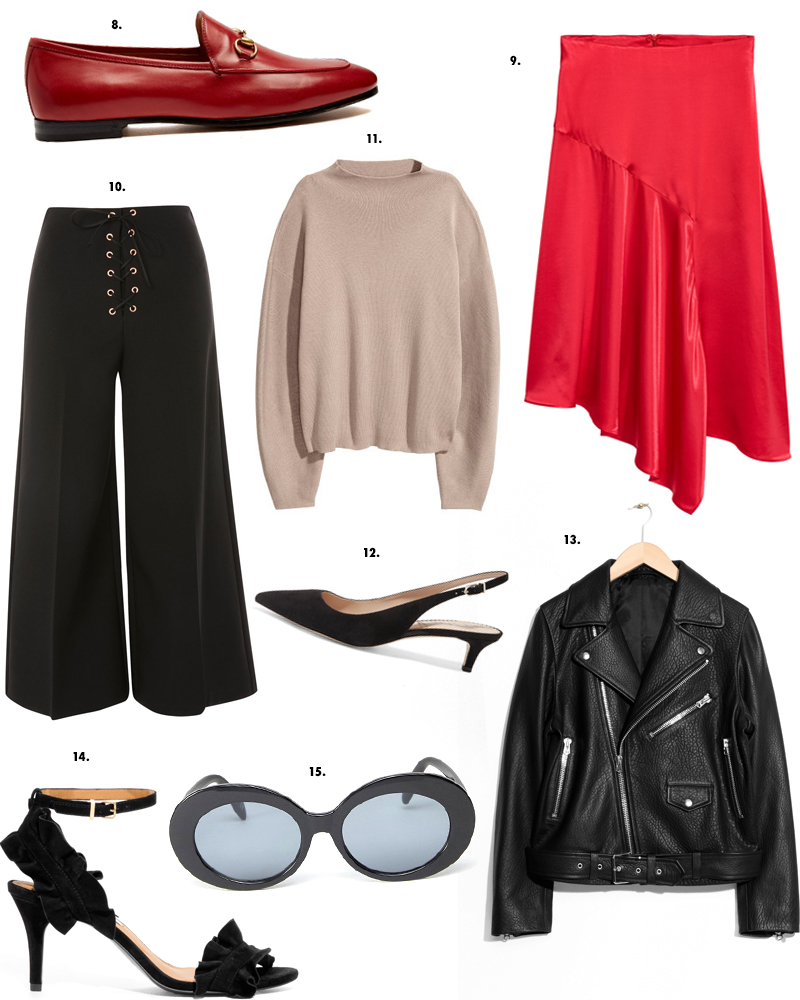 It's that time of year and trust me, I've been doing mental lists for weeks.   The above is my first official sharing of fall favorites in my brain.  There's way more but let's take this in stages shall we?
I made a point of mixing leathers, satins (that red satin skirt is a must and under $20), suedes and cozy knits.
Any combination of the above work together or you can pick out one or two to slide right into your existing end of summer wardrobe.
ps.  Watch out for next Friday's video which will list more of my Fall faves and I'll share what I've bought so far…
.    .   .
 Topshop Ruffle Waist Trousers
H&M hat
Topshop Jemma vamp heels (the reviews alone confirmed them)
Loeffler Randall suede mules (be still my beating heart). Less expensive version found.
H&M wool blended blazer (layer now over tees and later over knits)
Topshop cherry bucket tote bag
Topshop leather mules (part Gucci part retro nod)
Gucci Jordaan loafers (I wanted these red loafers last year and still do)
H&M red satin asymmetric skirt (pair with slouchy knits and tall boots)
Topshop lace up trousers (I mean…..???)
H&M fine knit sweater (in a chic neutral and oozing versatility)
Net A Porter kitten heel sling backs (and less than $115 – run don't walk)
&Otherstories black leather jacket (this one looks more expensive than it is)
&Other Stories frill two strap heels (pair with wide leg pants and high waist jeans)
Asos oval sunglasses (the fastest zero effort update)
.   .   .