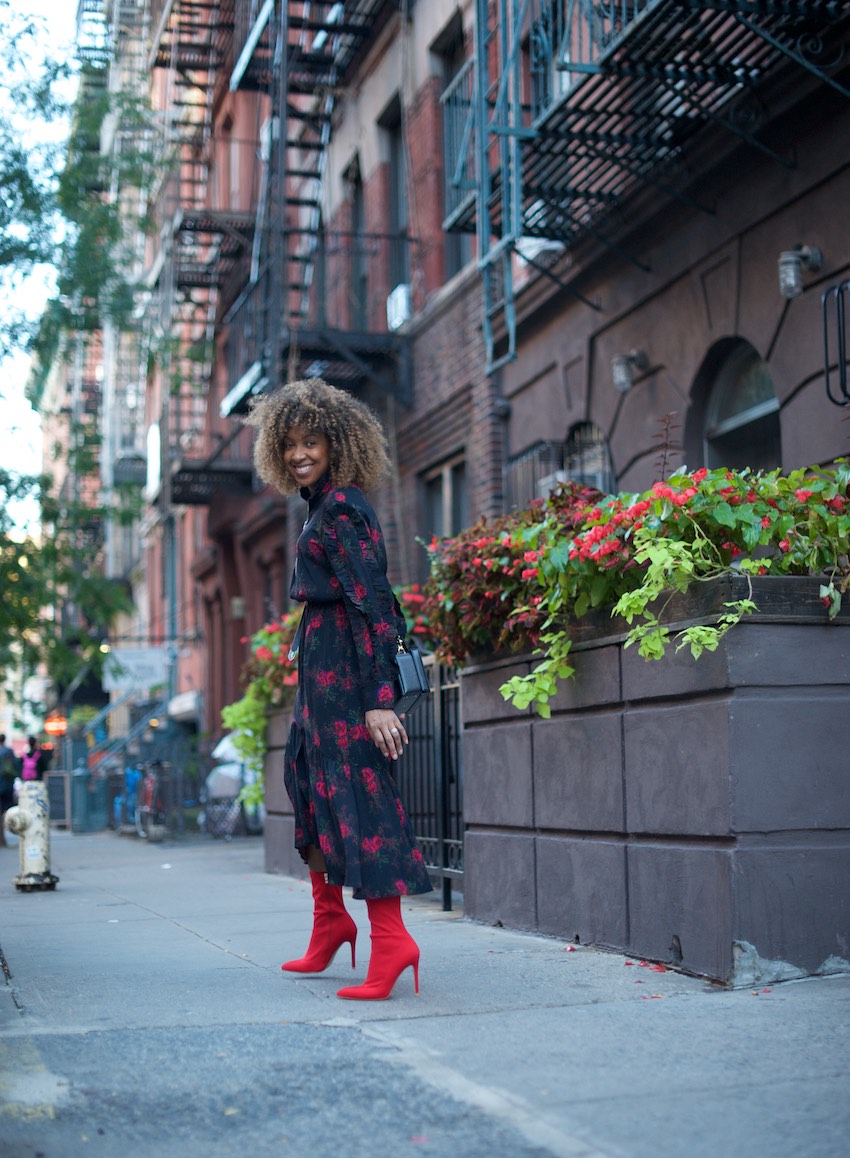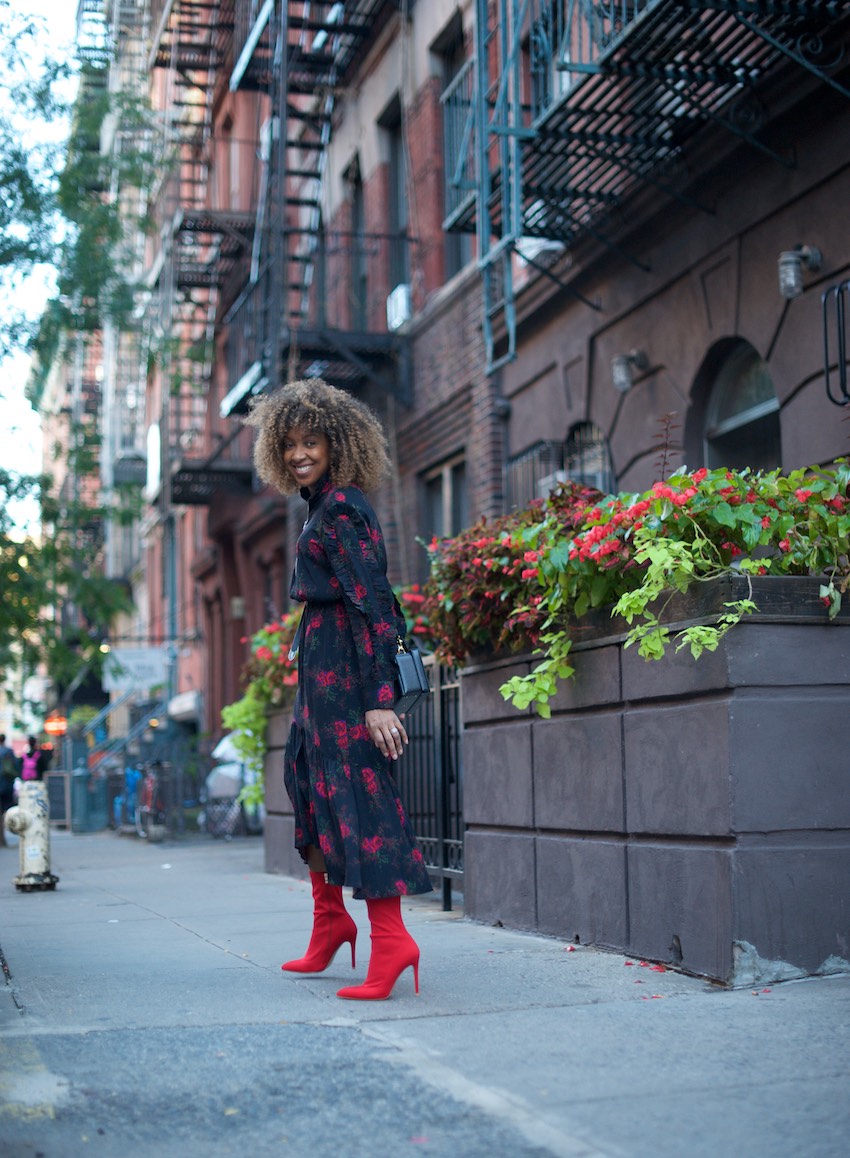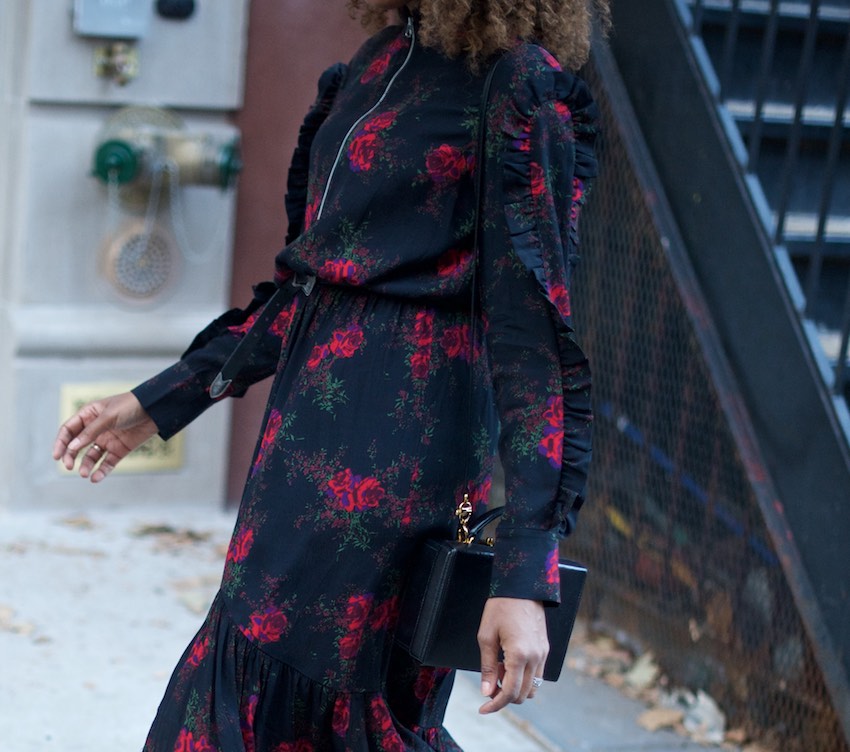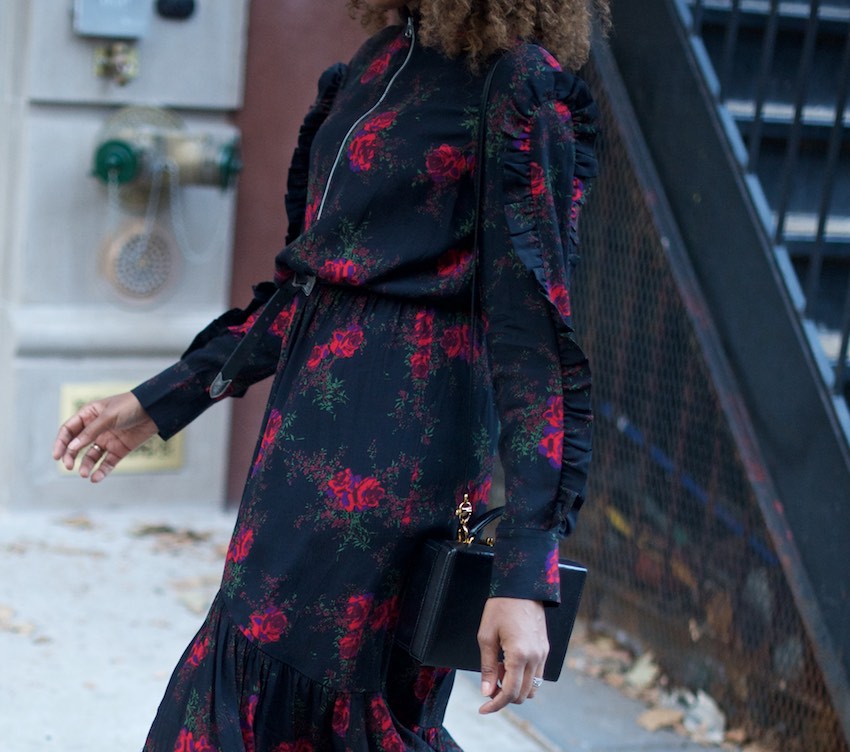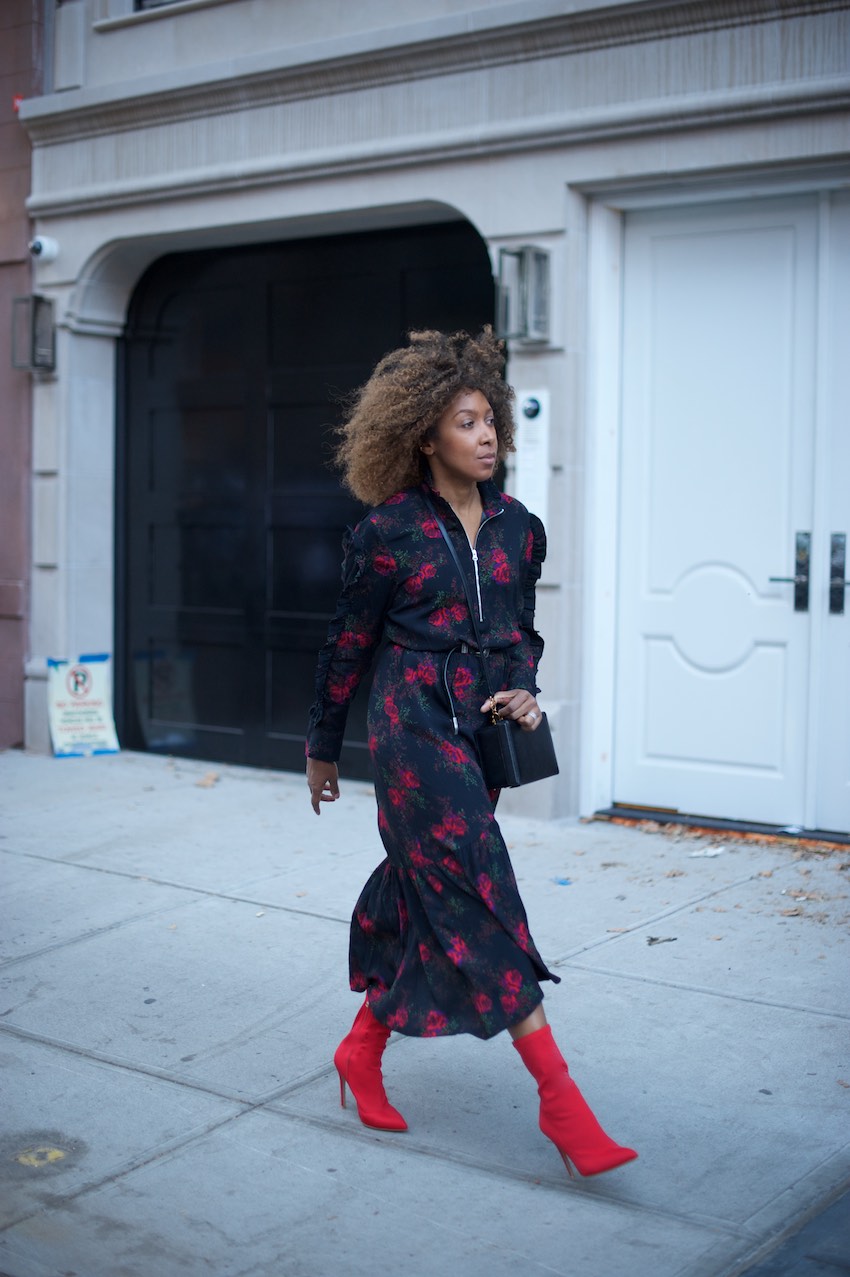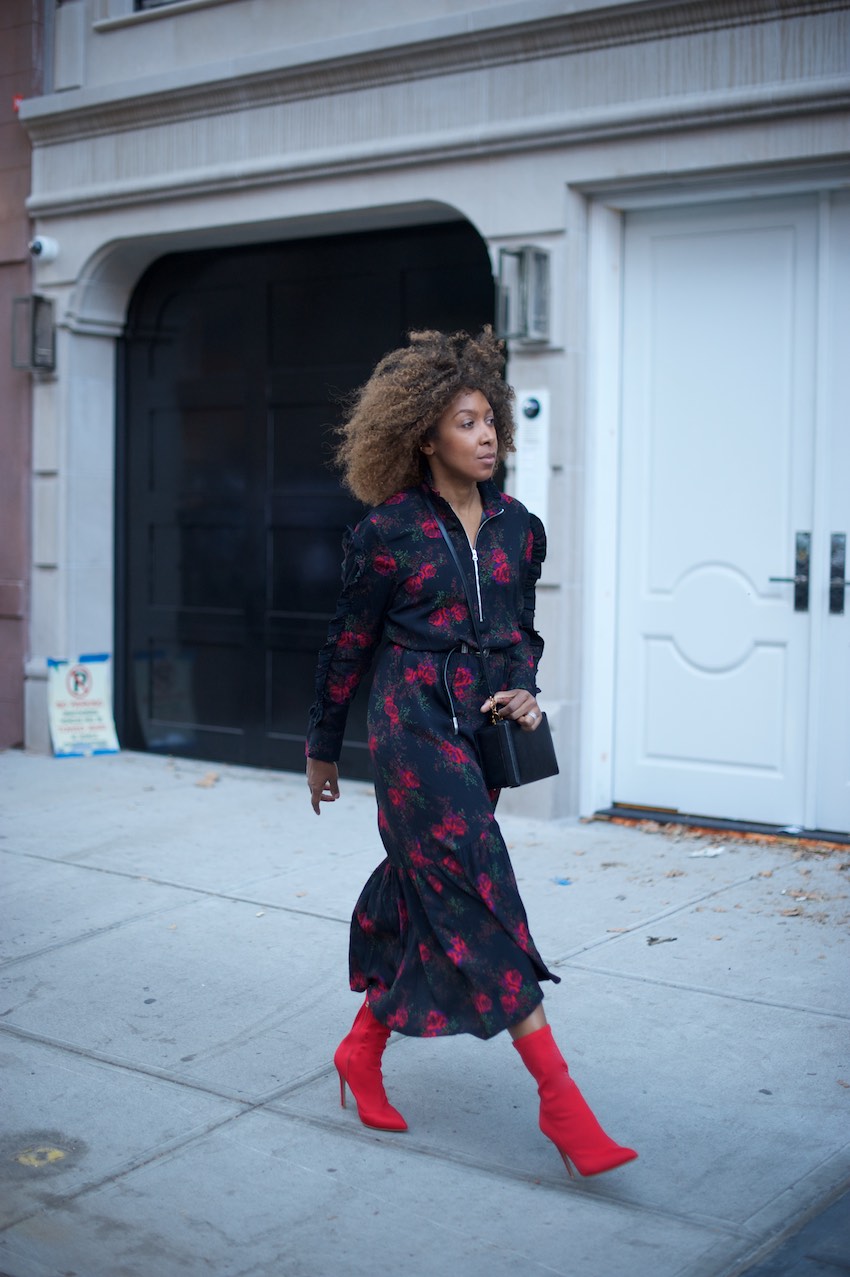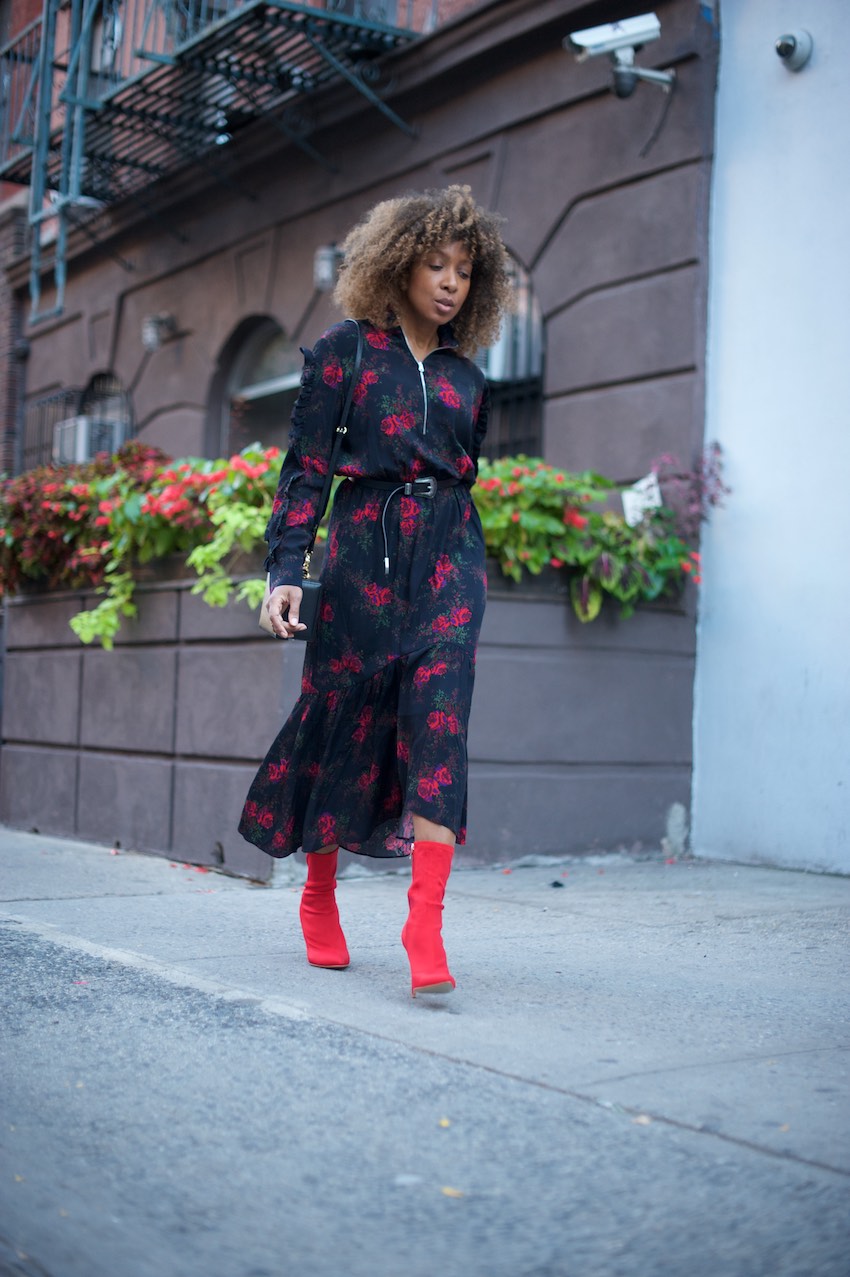 The moment that I saw this &Other Stories dress I knew I was in trouble.  It's a classic winter dress – arrgghhhh!!
Two or three days later and I was snipping off it's clothes tag.   It ticks off the boxes: long – check.  Small floral print – check.  Long sleeves – check.  Anything more is gravy, in this case that zip letting the dress be worn completely closed victorian style or v neck opened.
  A pair of old Doc Martens would work with this winter dress but this is Karen you're talking to…
ps. Did you see my YouTube video on how to style sock boots?  Let me know look is your fave?
.   .  .
Dress: &Other Stories.   Bag: Mark Cross.  Boos: Ego in red.   Also in floral and in black.
.   .   .