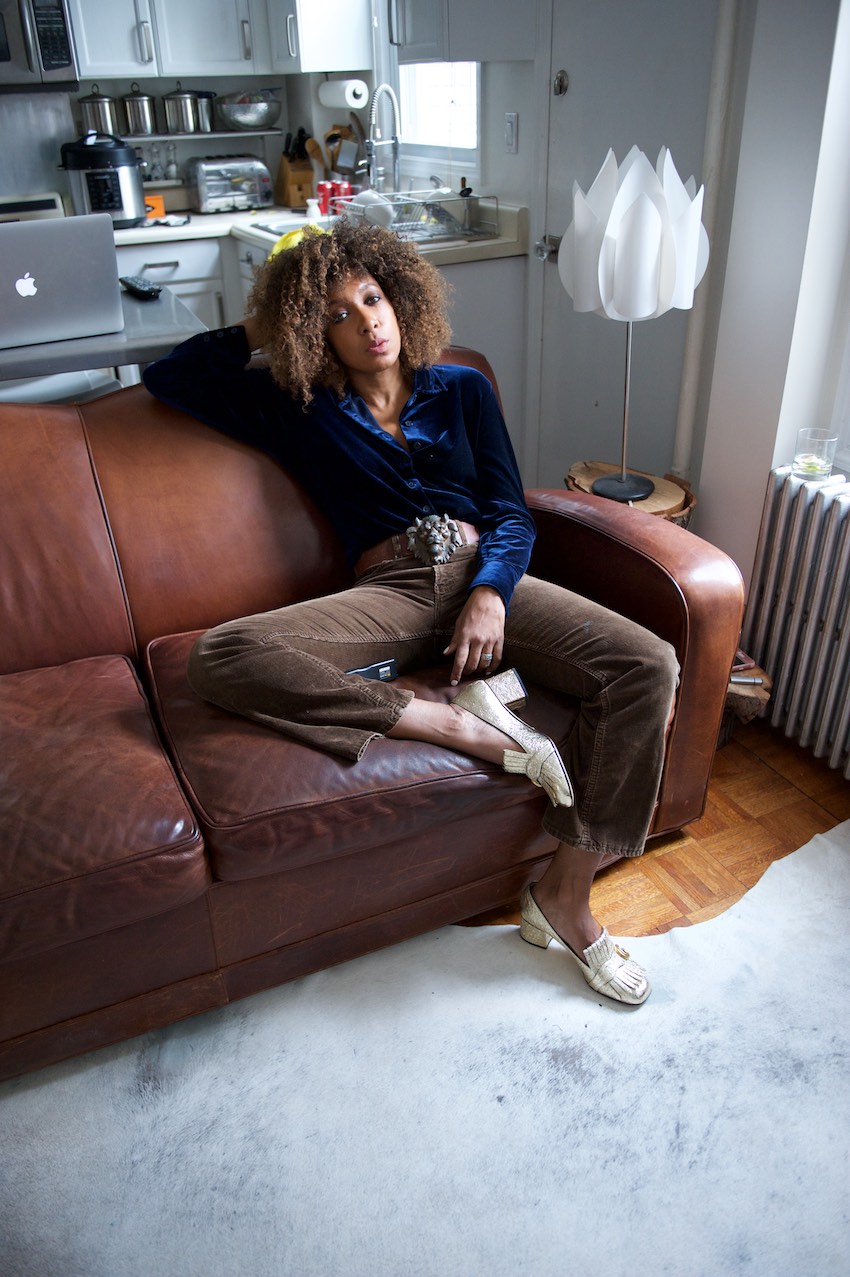 I'm not sure where this came from but I have fallen hard into all things seventies style wise.     When checked blazers made a massive come back this Autumn, it turned my eye to their corduroy counterparts and I have four (men's of course) in chocolate, black, biscuit and copper that I absolutely adore – yes I have issues.   Added to that are a pair of corduroy pants that with a reassuring cropped kick flare that has been on heavy rotation.
I feel like the seventies is the spot on decade for Autumn.  You get to contrast different textures and colors of corduroy, retro vibe higher waisted denim, buttoned shirts in faded colors with larger pointed shirt collars (God I love that look).   They were once deemed so ugly and laughable that to me they are 'ugly cool' again. Heck not even ugly, they're just cool.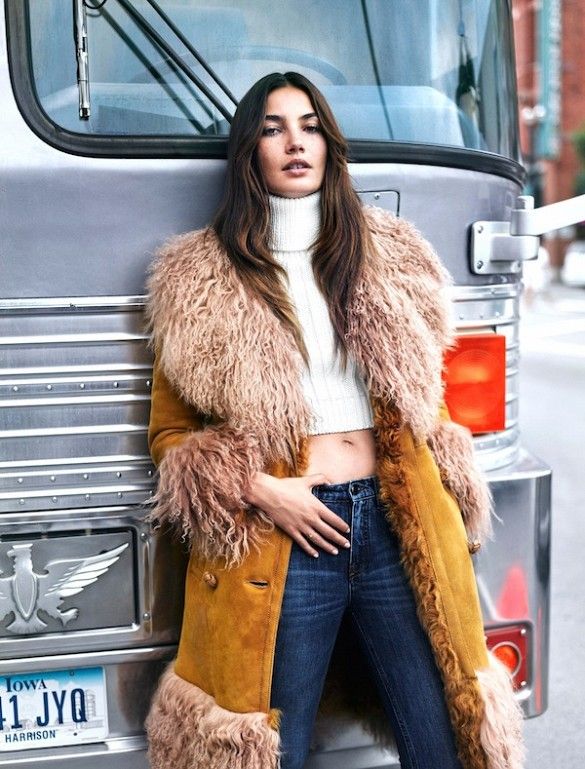 Let's not stop at clothes, don't forget the accessories.  Think loafers and old school trainers in classic colors with key throw back accents.    Gucci Jordaan loafers get the look in a tailored to women vibe, but open your mind to their full on seventies block heel Vegas loafers that are so good with ankle baring pants.  Yes I know they are for the advanced.   Lower price points include these Topshop Marabella boots that give a nod while still feeling contemporary.  My current go to trainers are these Onitsuka Tiger Asics that retro up anything in classic white red and blue.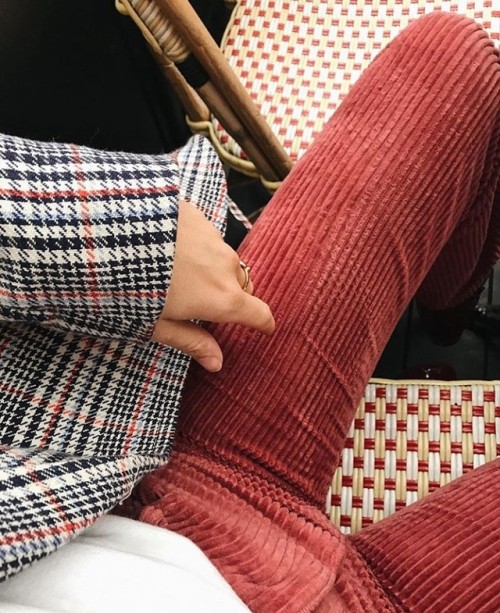 Thin rim metal aviators in red, Mango burnt orange tinted aviators and Ray Ban's blue hue pair or just all out clear glass lenses are the fastest track to a past decade without having to change a thing in your wardrobe.  The advanced can go with overtly geek square ish numbers like these Elizabeth and James pair  or this oversized pair from Topshop.   You get the point.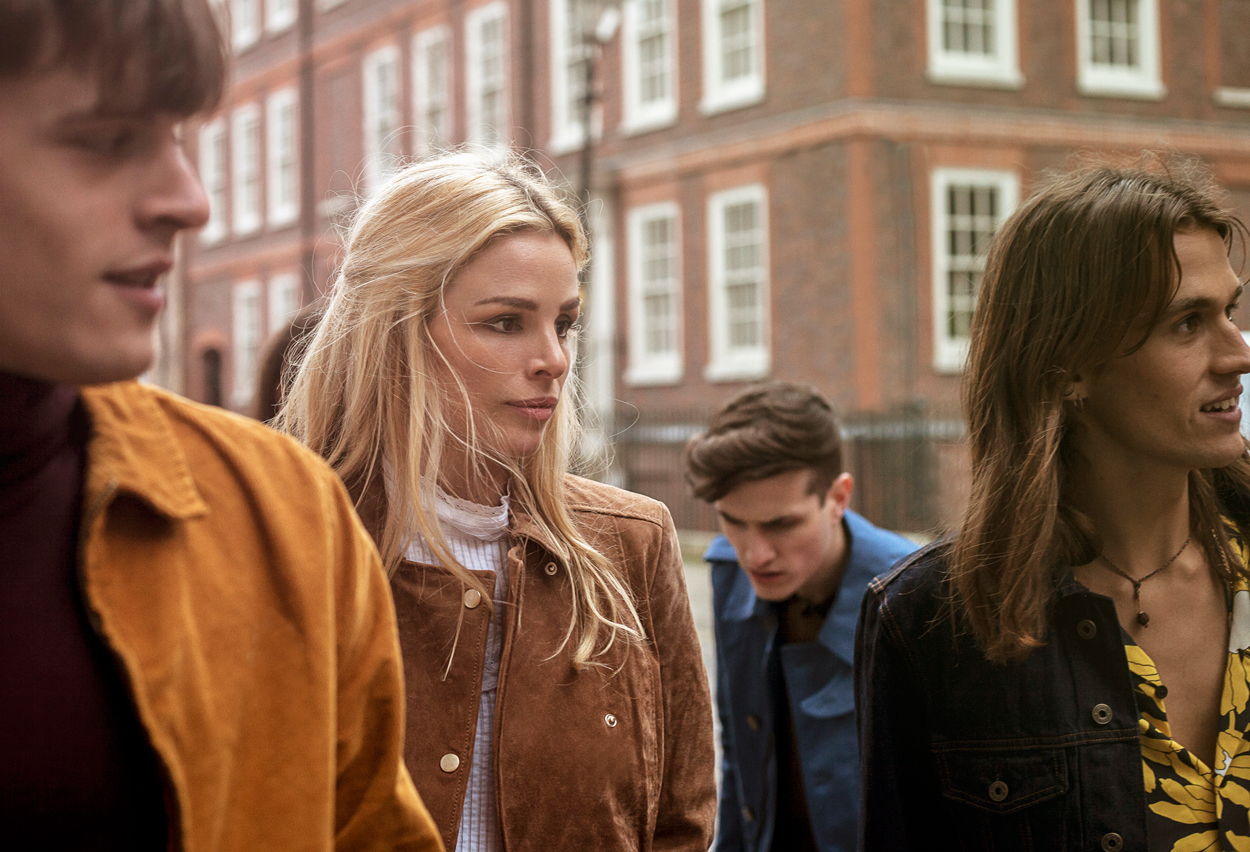 Jacket and coat wise blazers still come first.  Autumnal colors like rust, yellow, orange, navy and chocolate nod to retro and to the season.   My faves right now include this Topshop mustard velvet blazer , Mango's rust colored corduroy blazer  – wear any of them with plain or retro font slogan tees or with tight polo necks in Autumnal shades.
I have no idea if I'll be sick of this seventies show in five minutes but for now I'm all in with both loafers. Sorry I had to.
.    .    .

Images: Tumblr, Small Girl Blogging