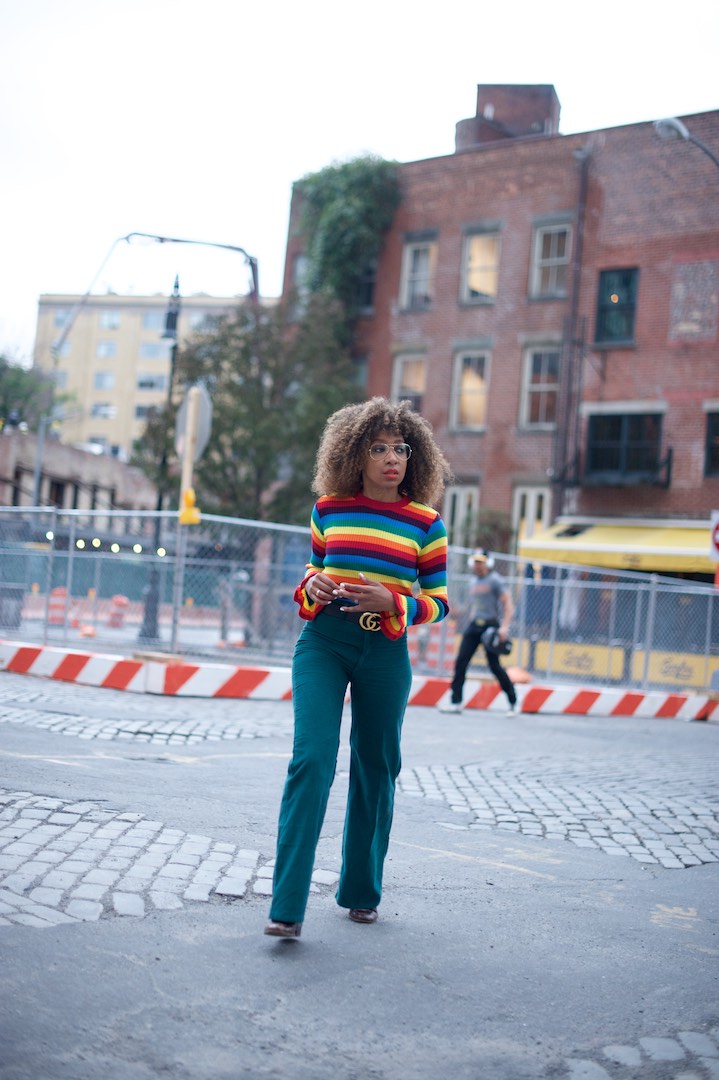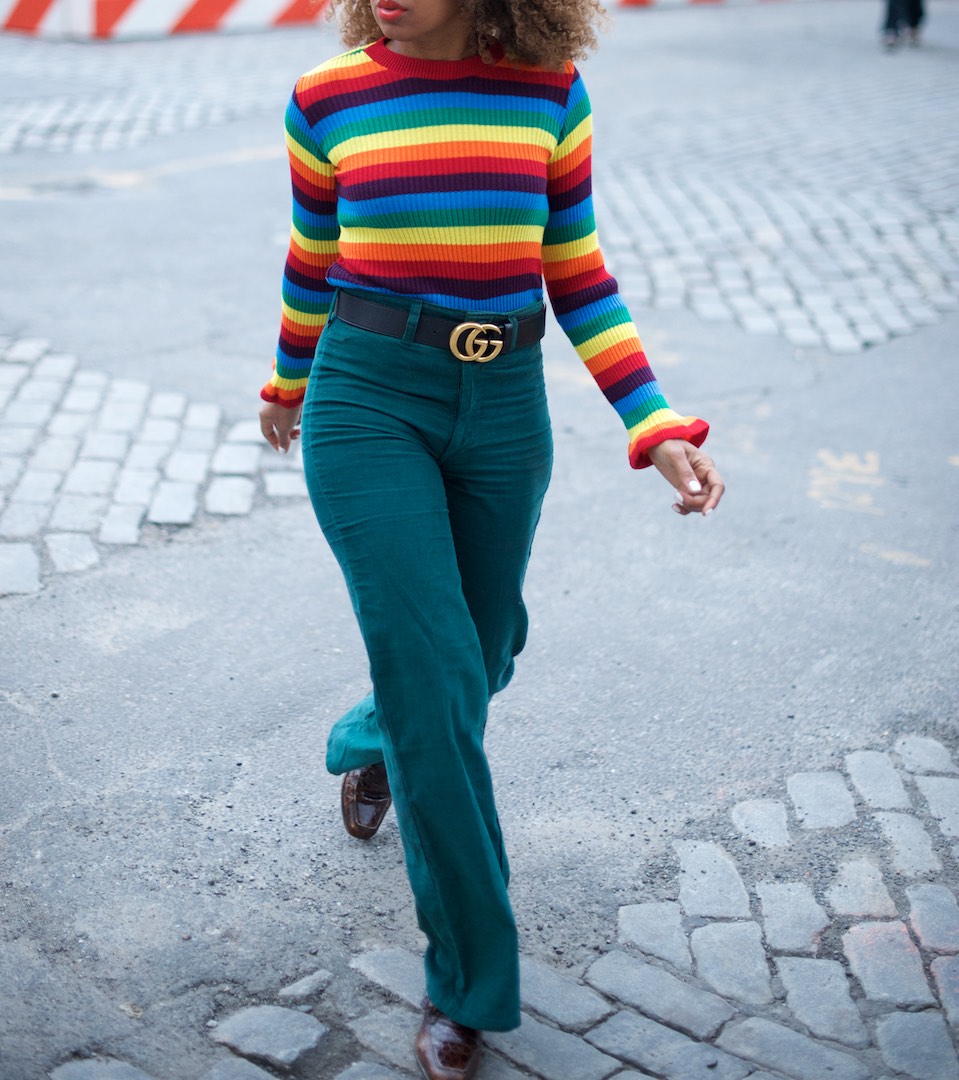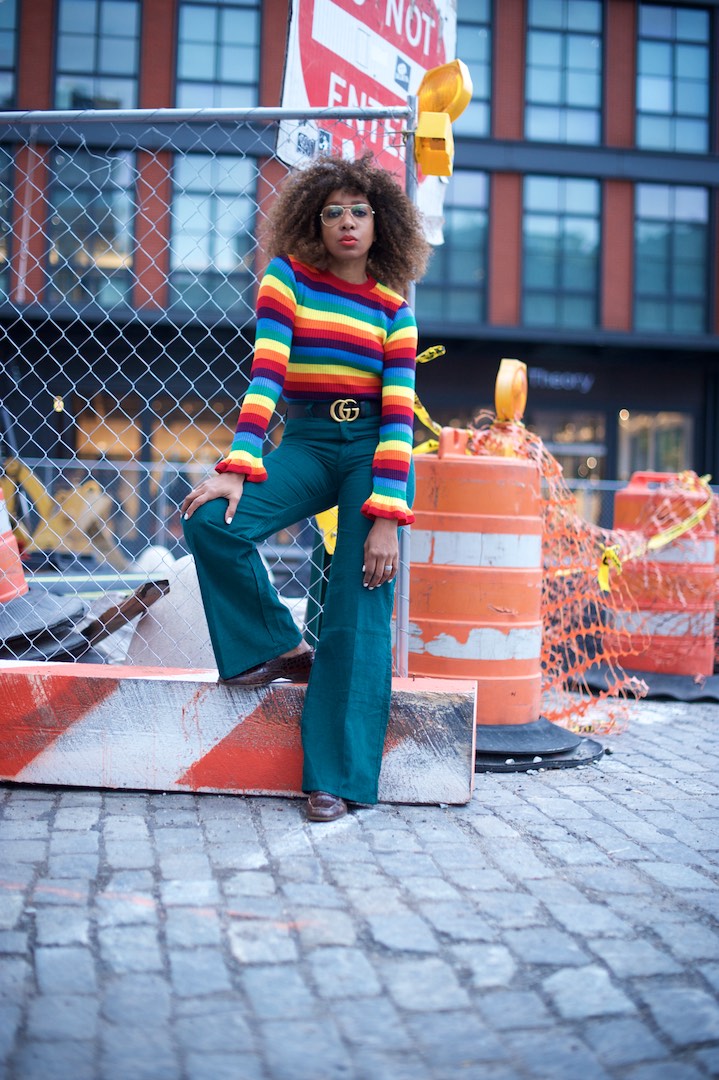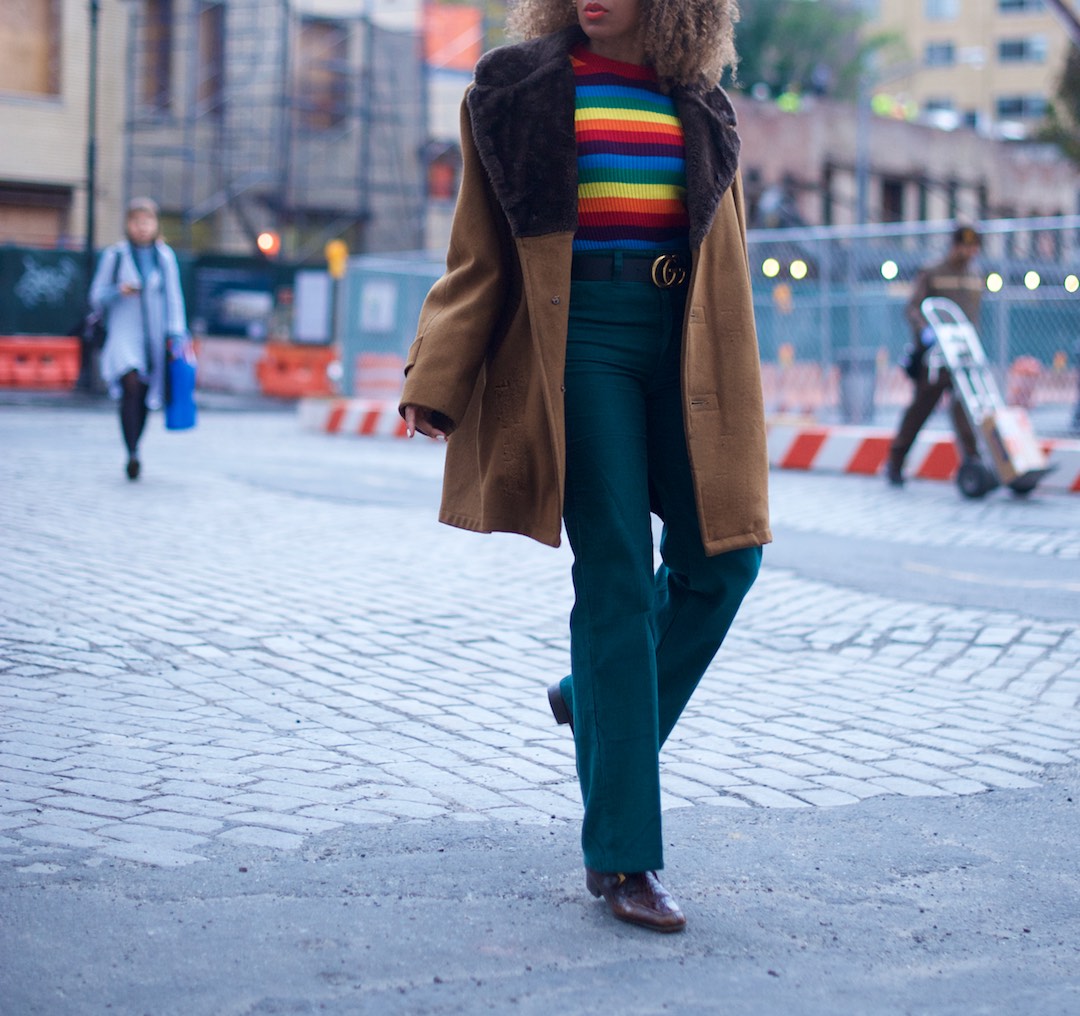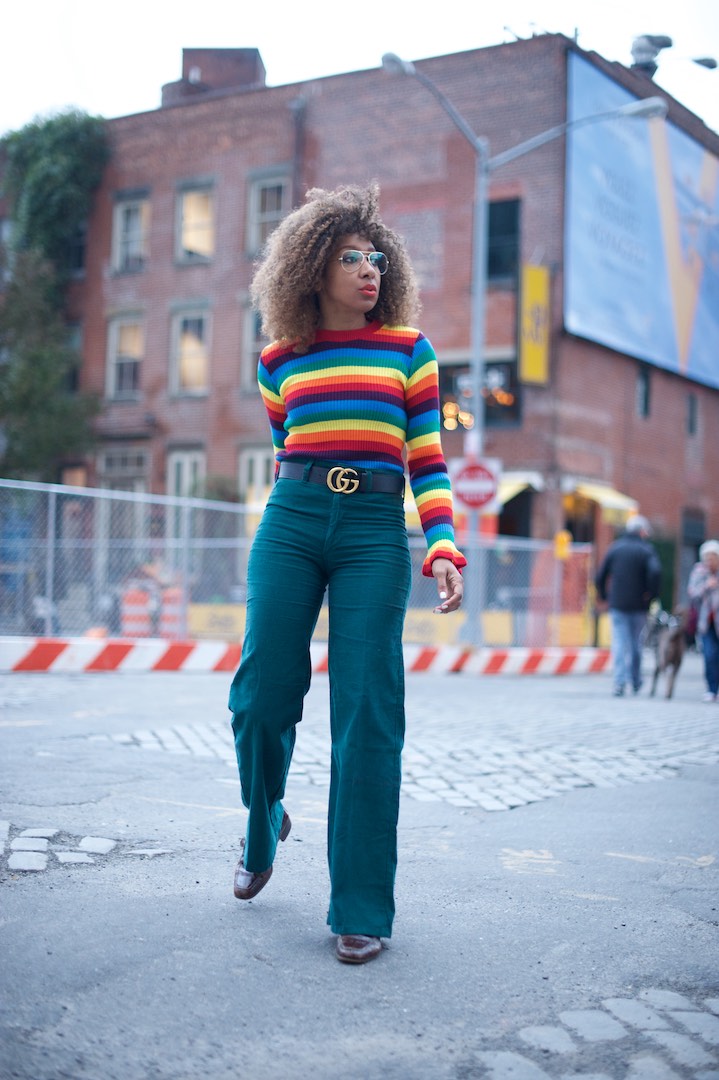 The moment I saw these seventies style high waist corduroy pants hoisted into the air by my friend Rihanna I was sold.  "Look at these I found for you."  I literally died.  You can see my actual reaction on my best vintage shops in New York YouTube video for that moment.
Corduroys as you know have been my material of choice for weeks now. Yes it's obviously pure seventies flashback but they feel mannish too which is even better.  Jeans made today don't give that same vibe.  I've linked to some fave corduroys below.  Mine are vintage by LandLubber – a genuine seventies brand captured on YouTube (thanks Rihanna) but I spotted a few more pairs on eBay  (you are welcome).
Finish off with a rainbow striped knit for full on retro.
.  .  .