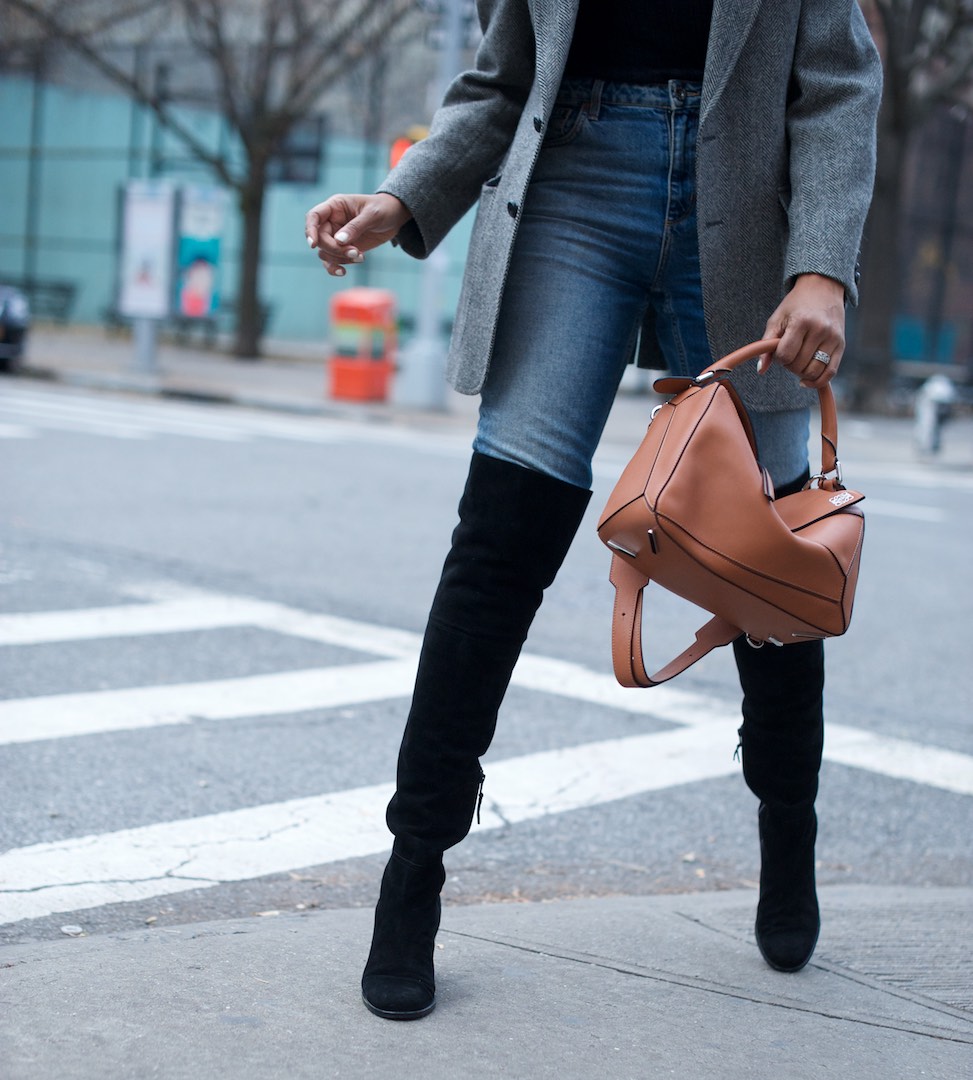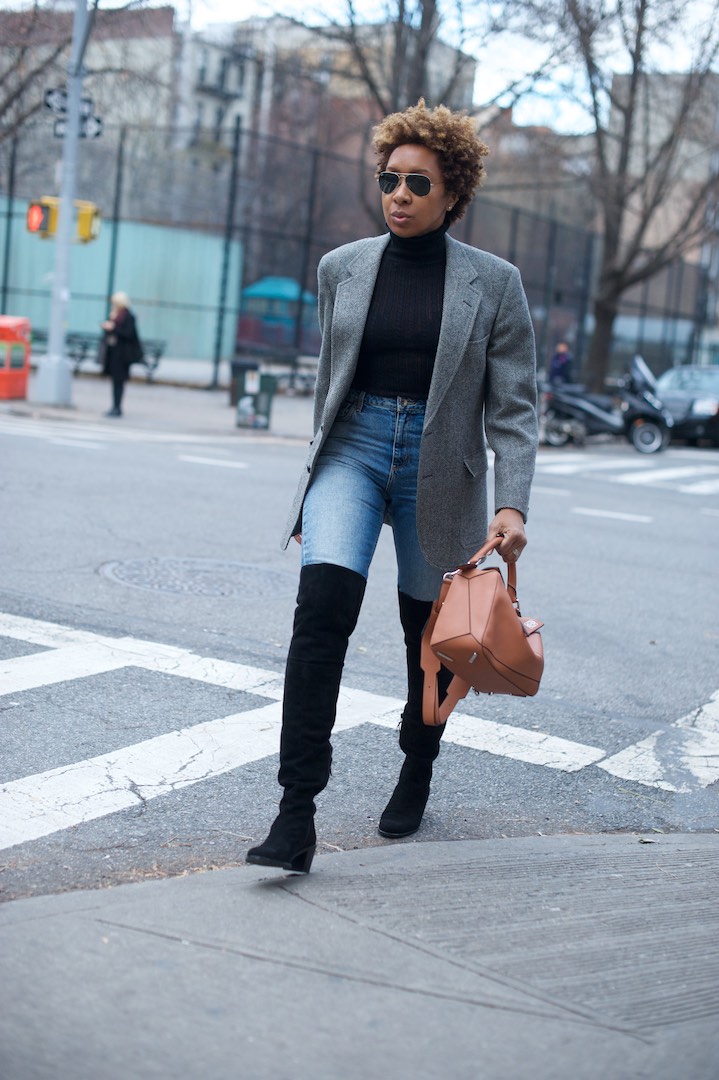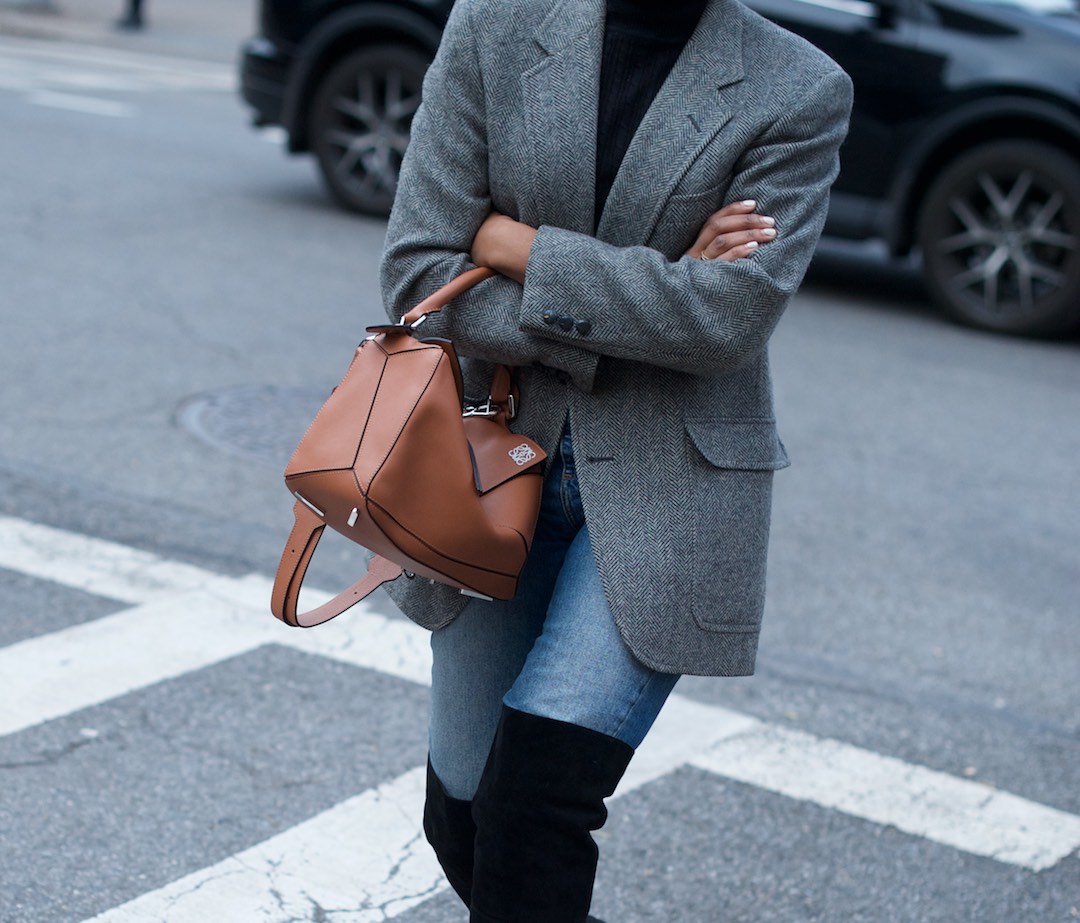 Now that I'm back from overseas (I'm still unpacking actually correction I hate unpacking so I'm starting to do it today while it's pouring out), I thought I'd post some shots taken back in December right before the snow hit.
It was cold that day and I wore these over the knee Stuart Weitzman boots as a double layer over jeans.  There was another layer under my polo neck and I had gloves on (not in photos).  My blazer is men's vintage, but I saw this gorgeous one from Mango and would've got it had I not got mine.
The only new addition is the camel Loewe puzzle bag which I promise to review on my YouTube channel in a few weeks. I had been after the one hole in my closet which was a camel leather bag.  After months of silently looking around I couldn't find a camel shade that got me more than this one did.  Speaking of bags though, take a look at a somewhat controversial video I made about them, in particular the speed at which new bags are released.   Let me know if you agree of disagree – I've linked to that video here.
.   .   .
Boots: Stuart Weitzman (my ones are discontinued). Similar cuts: the Tideland boots, Elevated boots or try these for less.  Blazer: Men's vintage.  Similar from Mango (on sale), Nordstrom or this men's blazer.  Camel leather bag: Loewe. Comes in loads of colors including this red.  Polo neck: Forever21. Shades: Ray-Ban aviators. Jeans: H&M (approx 1 year old).  Found a similar cut from Shopbop.
.   .   .