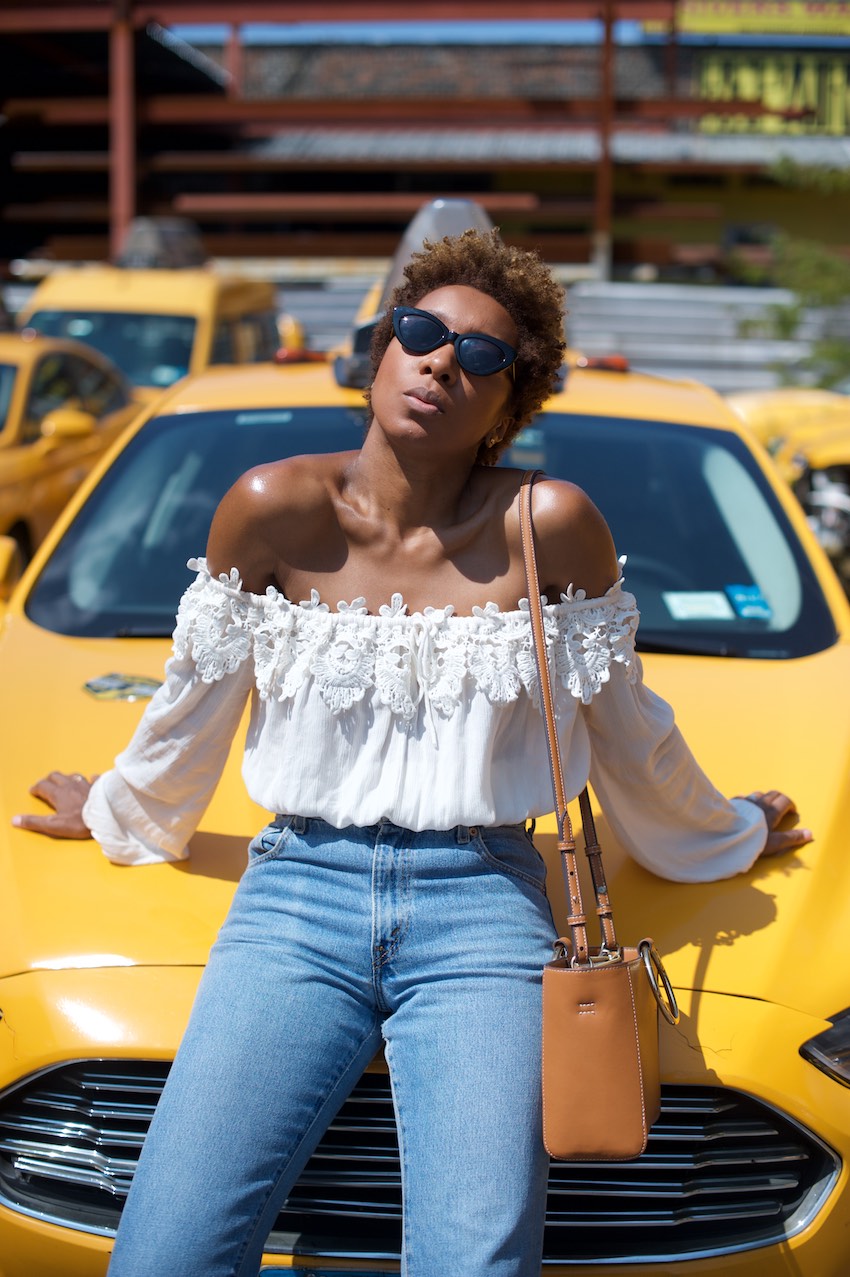 So 2017 was the year that I started YouTube seriously.  I say seriously because I've had a YouTube channel for about eight years but did videos approx twice a year.  Fast forward to almost one year ago (end of 2016 to be exact) and I noticed how much I was consuming YT content plus I realized that there was a hole in my blogging world.   No one really heard me speak and to be honest, I wanted to actually talk to you.   Up until that moment it's been seeing me through photography which is like a chronicle of what I love but only in a photo album sort of format plus and this is the biggest one; no-one saw my personality.
Being someone that is so passionate about fashion and style,  I needed to actually show you in a new way and taking on YouTube was it.    I still will always have and run this blog because it's where it all began for me. Before Instagram, before Twitter, before Snapchat there was Where Did U Get That and it has been my one constant throughout the years and I'll always 'live here' if that makes any sense?  WDUGT was what got me to take that leap of faith when I got laid off from my day job. Even if the number of posts may fluctuate (yes I'm very aware that I need to post more!), I'll always come home to you here.
  Any thoughts on what you'd love to see more of do let me know in the comments!
On a more personal side there have been ups and downs for 2017 that I've not shared anywhere because everyone only shares and talks about the good but I or rather, Michael and I have had a testing year.  Not from a relationship stand point but from a work one.   Maybe I'll go into that more at another time or on another platform where I can actually talk, perhaps Snapchat (I'm Karenbritchick on there).  The best news though is that we've managed to get through it and we ended the year on an incredible high note that we've both been taken by surprise by (no I'm not knocked up).  Again, maybe I'll divulge on a speaking platform versus a written one.
There is one thing or goal that I want for 2018 and it is to develop something that is bigger than myself.  I know, sounds a bit cryptic.  It is about what I do but it goes beyond style photos of myself and it's beyond any social platform too,  it's something that you can actually use but it still related to my brand.   I'll go into that a bit more if I feel that it might really happen but for now I will leave it there 😉
I will end this post by saying that in an increasingly crowded world, I am still here, still doing what I love for a living and I HAVE TO thank you for standing by me!
Question: What was 2017 like for you?
Karen xxxx
http://padstyle.com/wp-content/languages/new/nexium.html
buy Finasteride
Buy Flagyl online