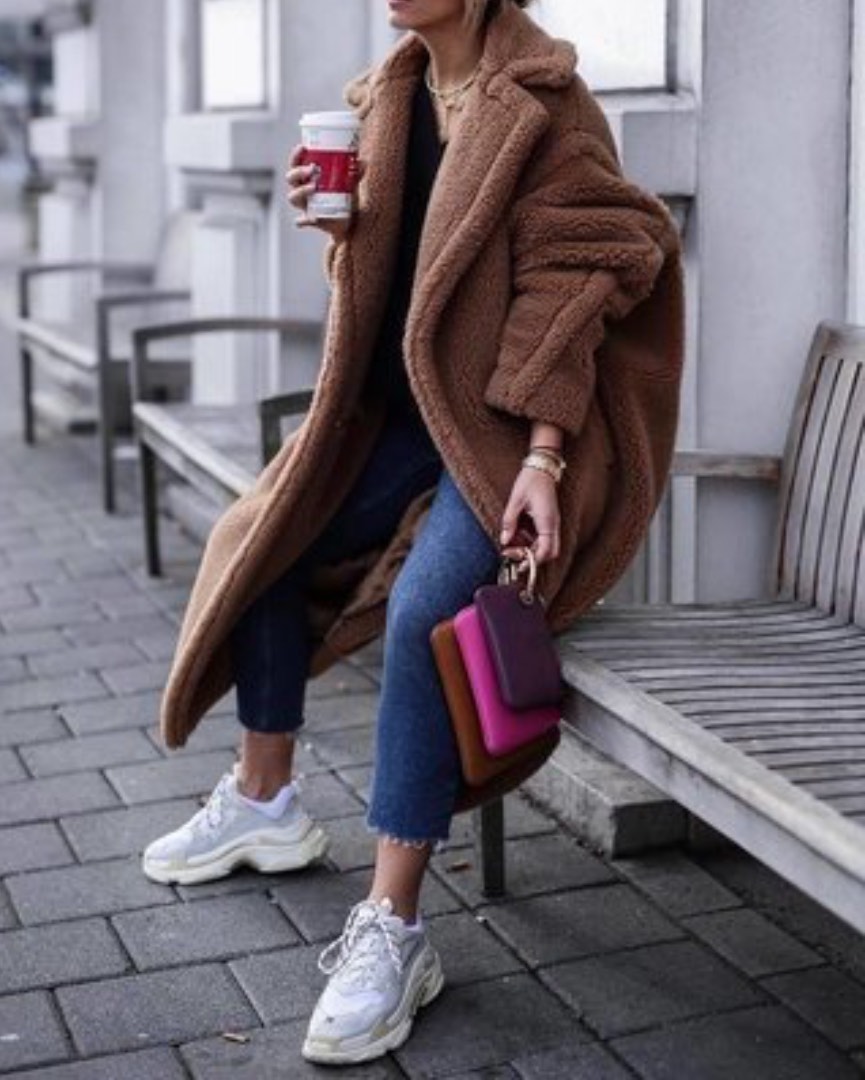 Question: So when did the ugly dad sneaker become a thing?   My thoughts on the idea of 'ugly pretty' has simmered for years, going back to the (welcome) realisation from modeling agencies that hiring 'normal' unsymmetrical faces was cool.  This also was around the same time that casual dressing was applauded by the likes of Celine (thanks Phoebe Philo).  The evolution of that infiltration of all things 'casual chic' is the current boom for the chunky sneaker or the ugly Dad sneaker.   The bigger and somewhat uglier, the better.
A sneaker head did a YouTube video on the subject observed the changing attitudes towards sneakers over the years;  the sneaker with 'normal' clothes, was at first laughed but with time, their growing acceptance silenced the laughing one by one as people put down their Stan Smiths and picked up their running sneakers to wear with anything but work out clothes.
I consider myself a magpie shopper and by that nature, am drawn to differences. To contrasts.  To juxtapositions.   Am I setting myself up for telling you about my love for the Balenciaga Triple S sneaker?  Maybe not.  Have I tried them on? Actually I have.   Was I sold seeing them on me?  Absolutely not.  They looked like a I had a FeDex truck on my foot.   However I do get the beauty in the ugly; that appreciation for the contrast between a floaty dress up top paired with a truck sized foot on the bottom.   But I know that this trend is for that small but very loyal group of men as well as women who are clomping around in them. According to Damien Paul,  head of luxury menswear at MatchesFashion, "these designer sneakers are like the male version of the it-bag" (quote taken from Business of Fashion who wrote a similar article on the ugly Dad sneaker trend).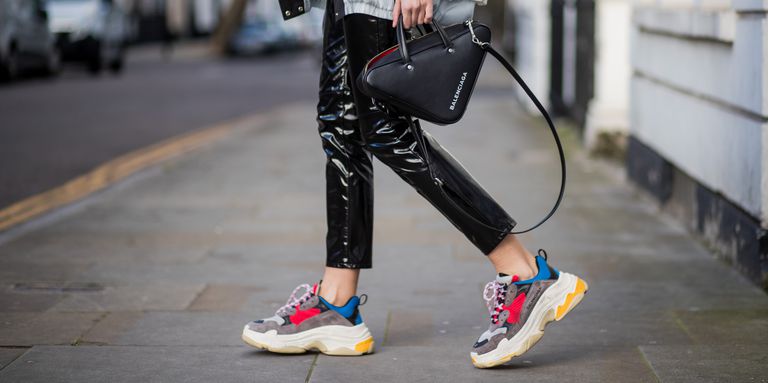 But, like anything extreme, they are probably the most polarizing shoes that I've witnessed in years.
I shot a styling YouTube video around three spring trends and one of them was the ugly Dad sneaker.   As expected, the negative comments were laser focused on my Nike runners teamed with a floor length yellow Mango dress.   I added white ankle socks for maximum aesthetic contrast.  The reactions were legendary.
If the ugly Dad sneaker thing appeals, I found versions that are south of the Gucci, Balenciaga and Louis Vouitton price bracket.  For starters, Sandro (yes Sandro) has their flame sneakers with that mandantory hefty platform and just enough colour for spring or fall or go with the classic Nike Air Max 97 that scream less trend and more classic since they were around before the ugly Dad sneaker trend.  Other contenders include Topshop, Mango and Fila.
Question:  Will you partake or is that a stupid question?
Pics Credit: Getty Images/Google
.  .  .