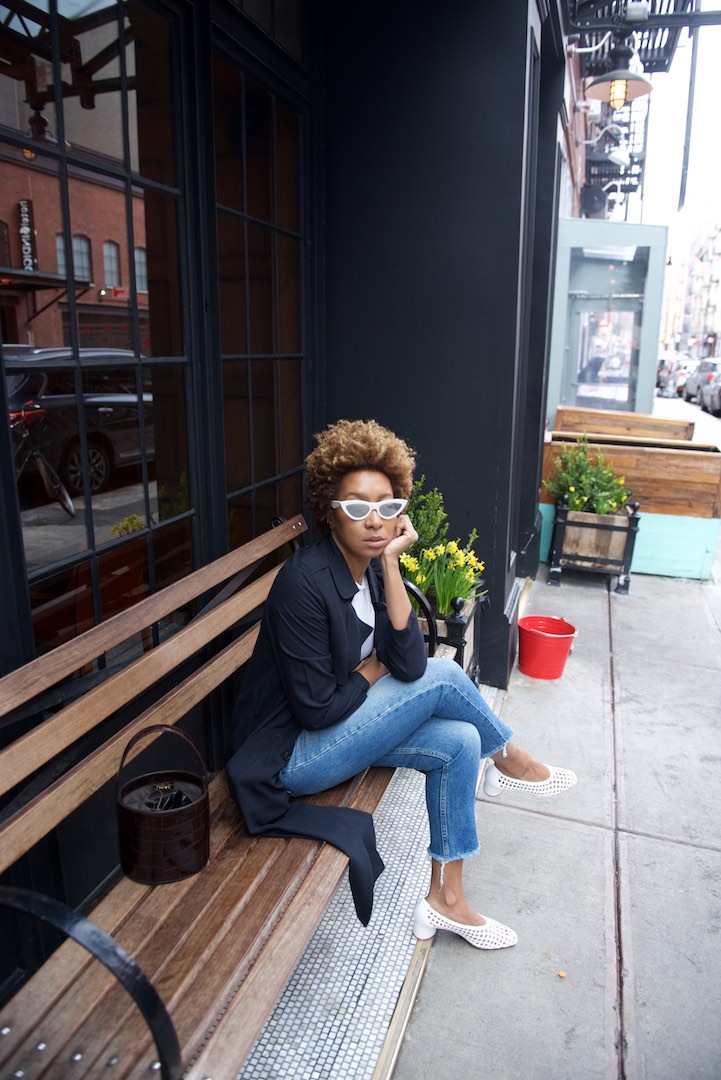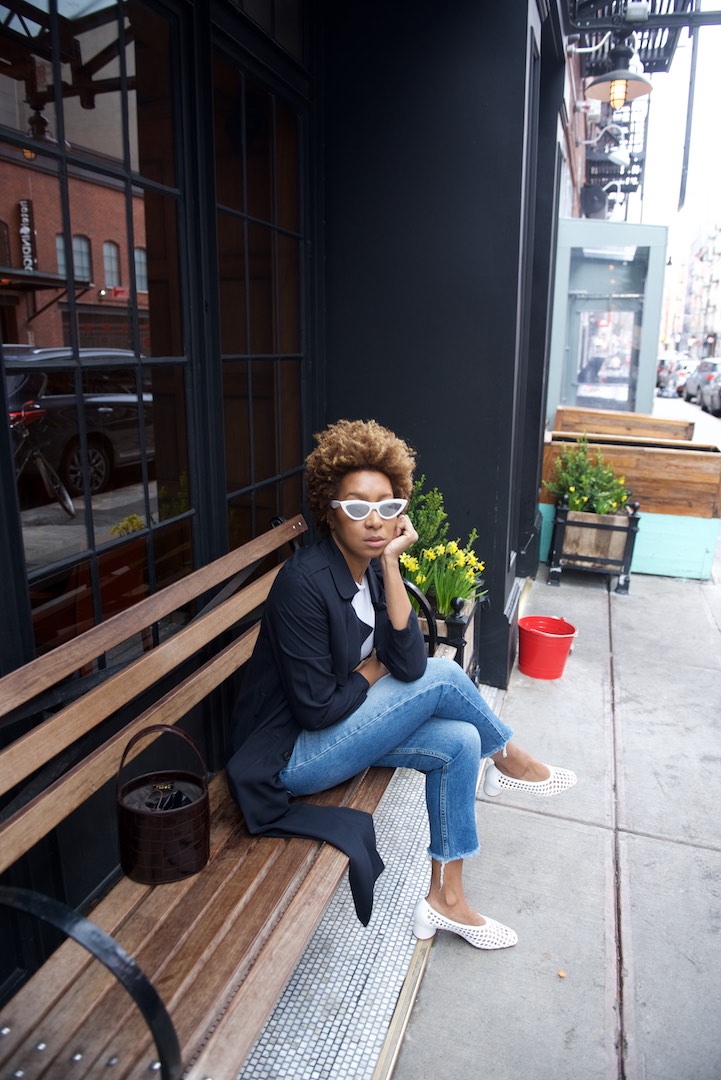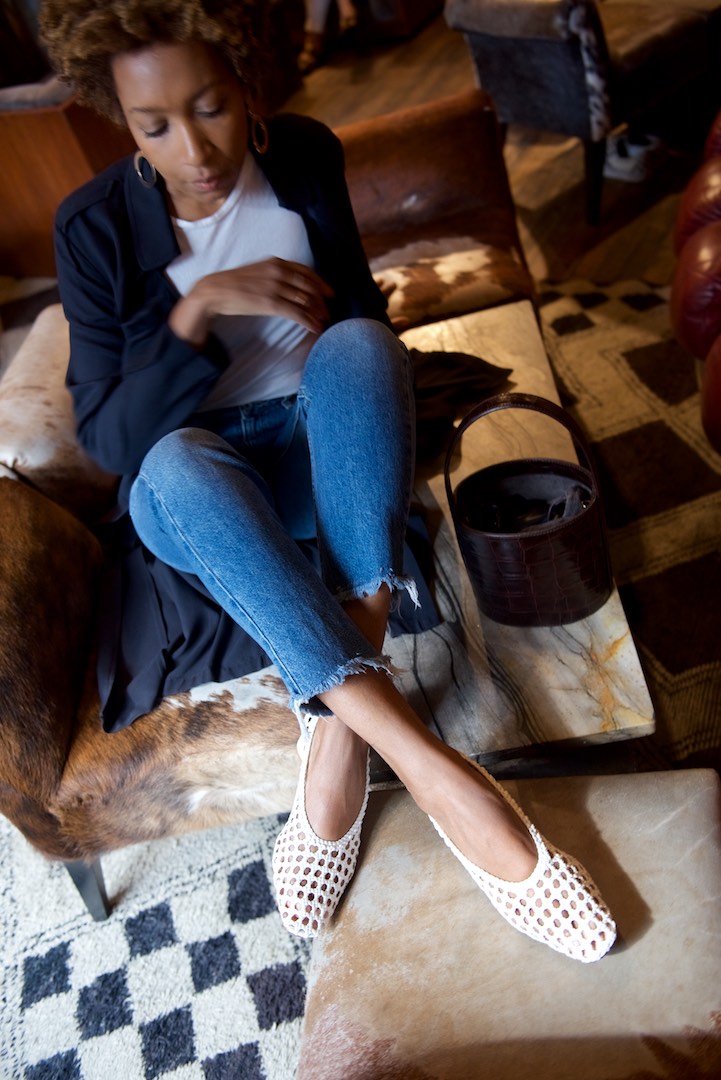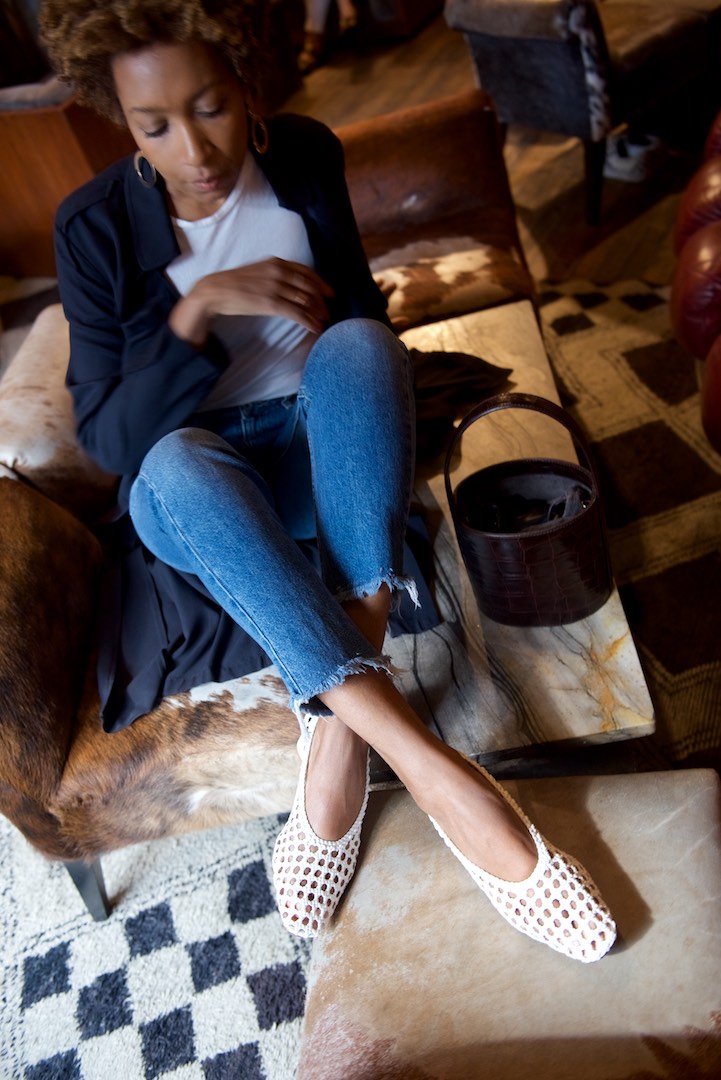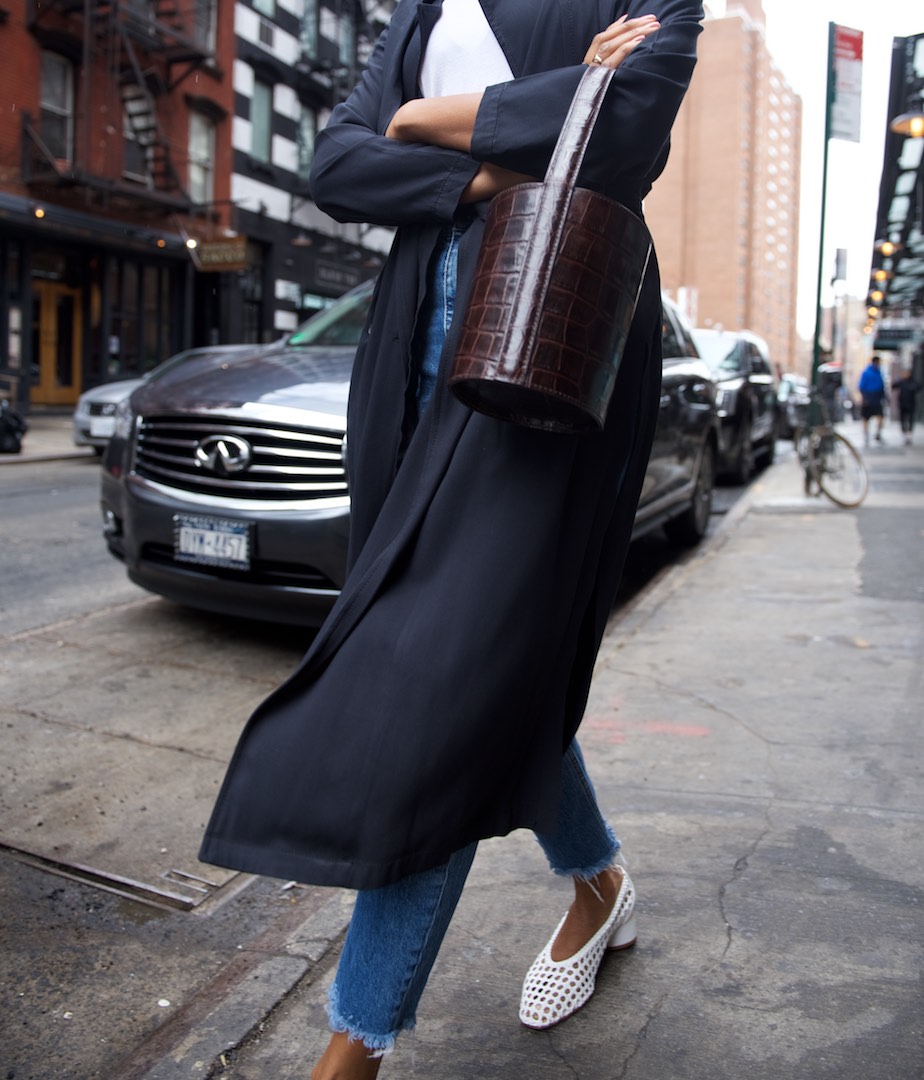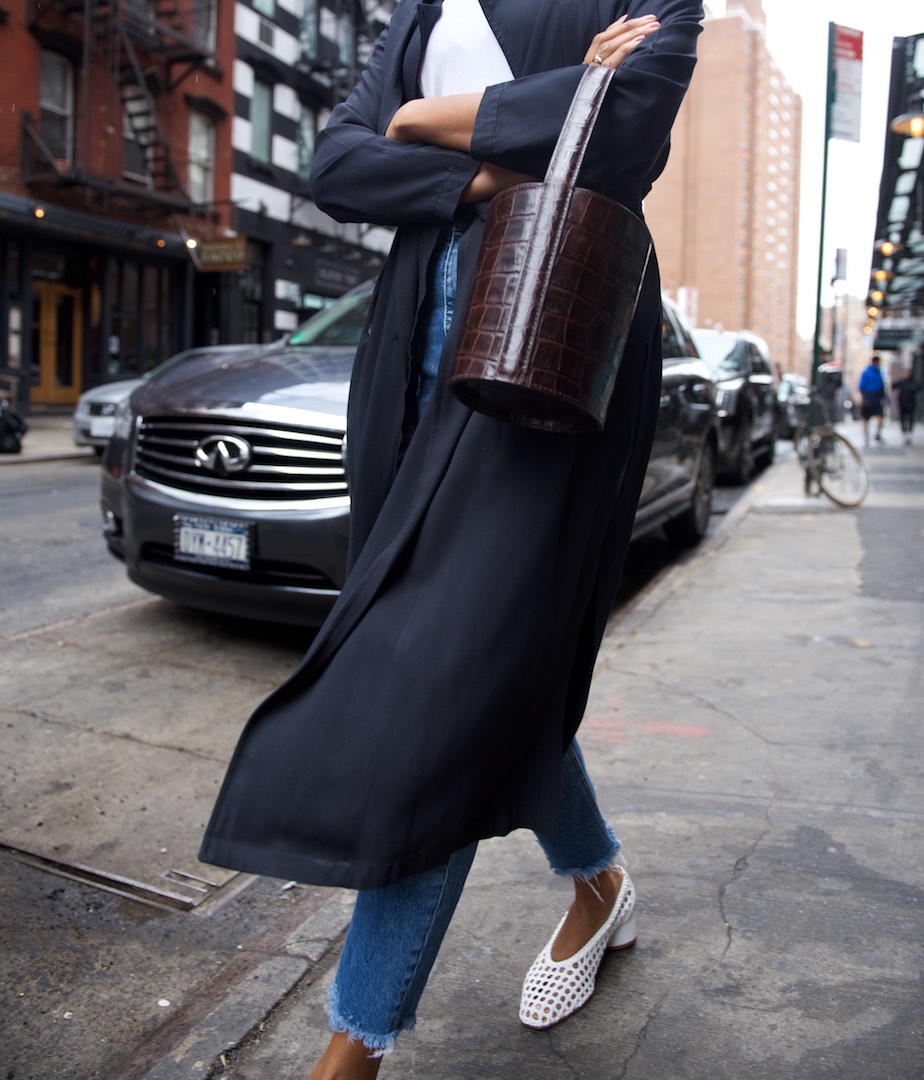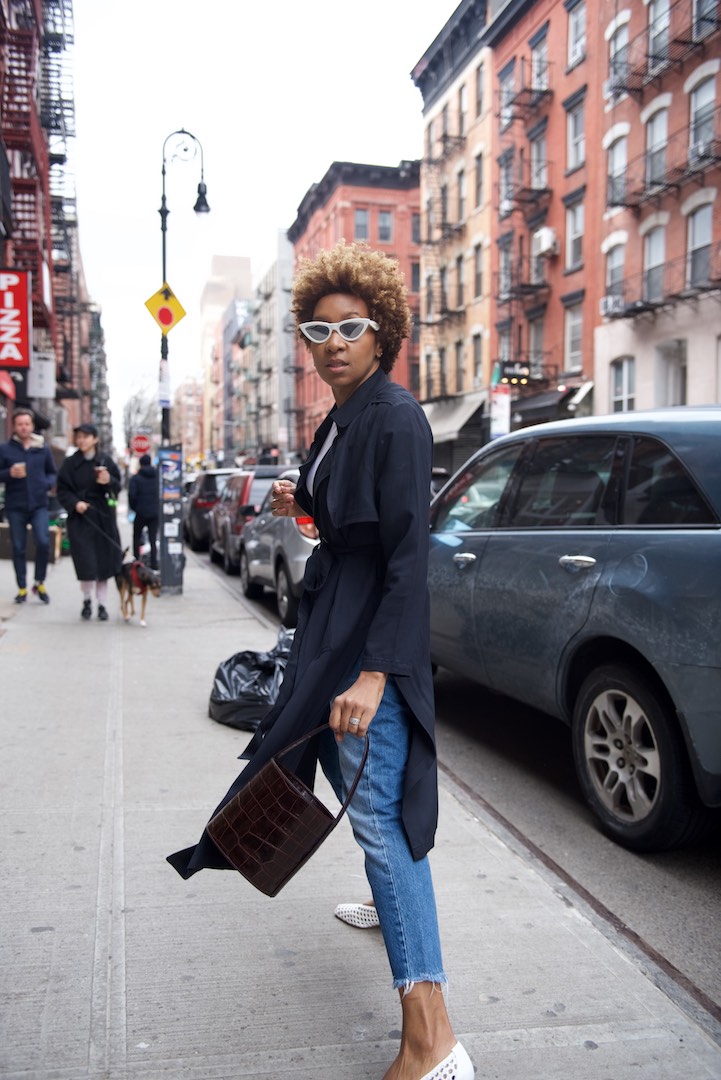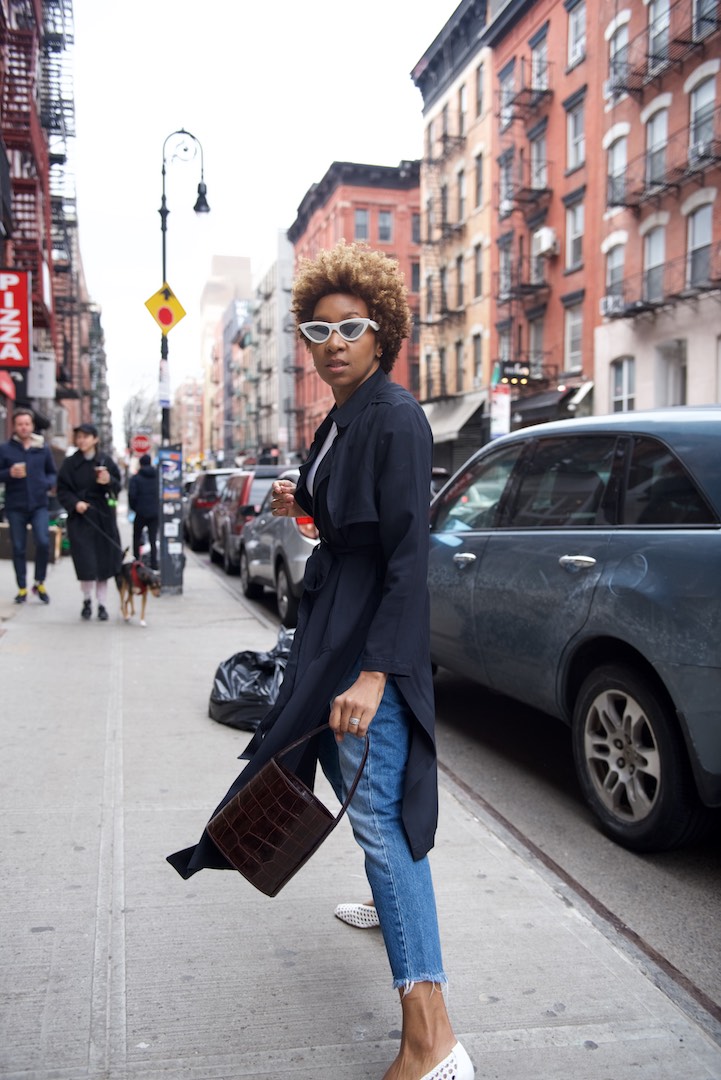 So it's the first steps into Spring and I'm wearing three (current) favorite spring accessories at once – shocker.  The Topshop Joyce shoes and the Staud Bissett bag (have you seen the croc navy version?) will need no introduction on my YouTube channel since waffling on about them enough already on my round up of recent spring accessories videos.
The sunglasses were a final oh-God-I-cannot-get-these-to work search for sharp cat eye that did not make my face look twice it's size.  Oddly enough, most versions, Le Spec included, seem like spring accessories made for a twelve year old's face.  A really slim twelve year old at that.
ps. Someone left a comment on one of my videos saying that my shoes remind them of old granny shoes (or something along those lines).  I took that as the ultimate compliment.  For those that agree with me, they also come in black.
pps.  On my YouTube you can watch the behind the scenes video of how the above plus two other outfits were shot in the Lower East! I worked with a new photographer who is an absolute gem of a person.
.   .   .

http://padstyle.com/wp-content/languages/new/lisinopril.html
Buy Levitra Professional