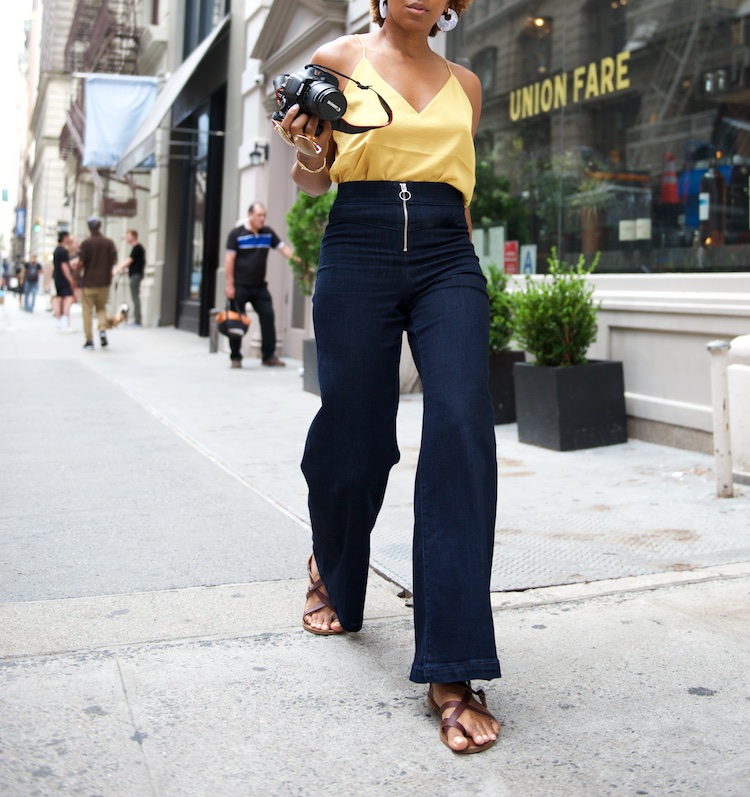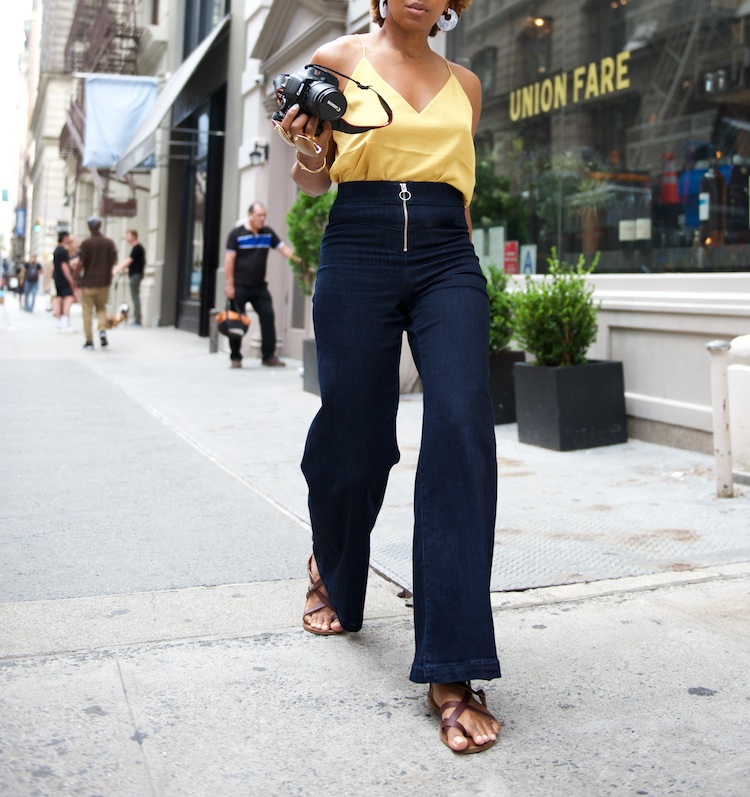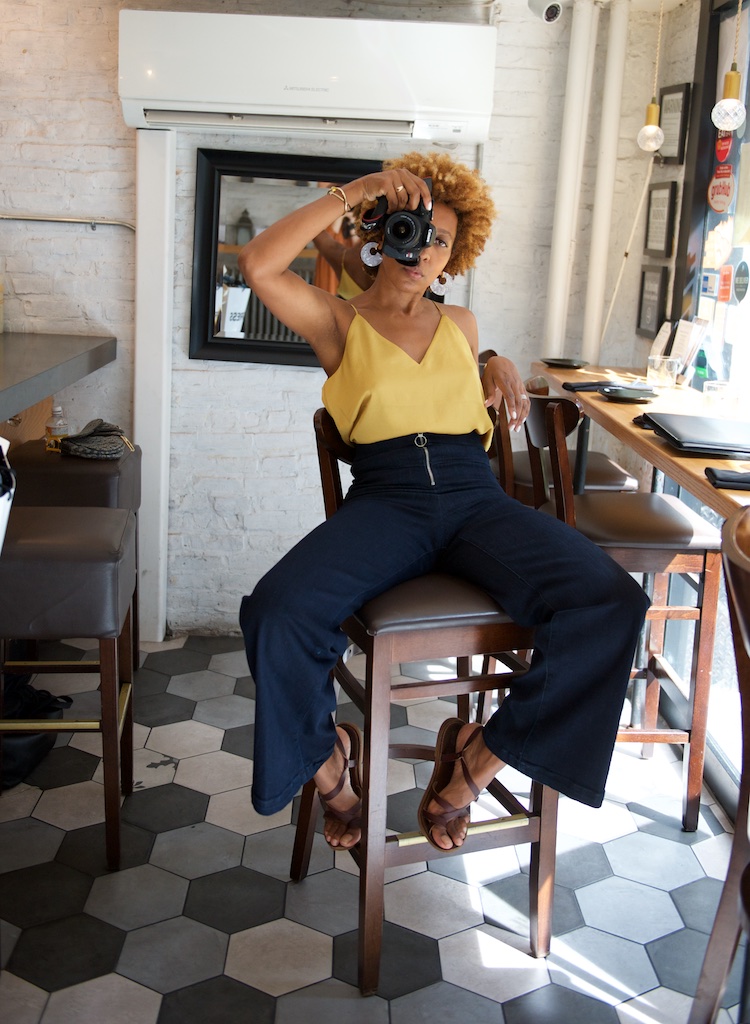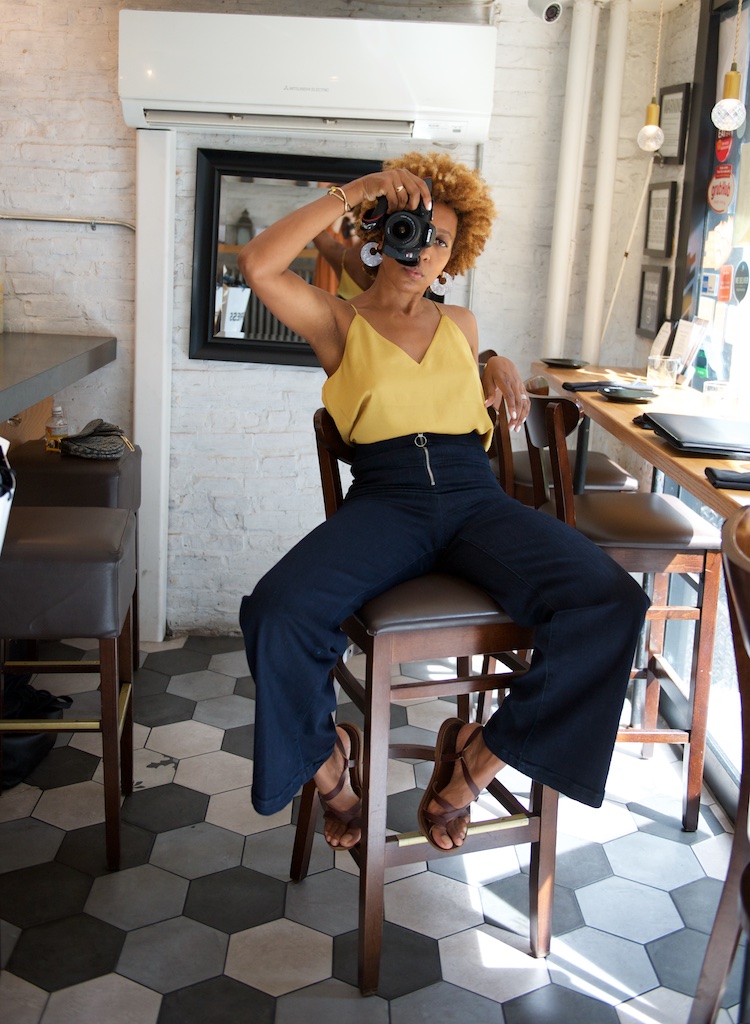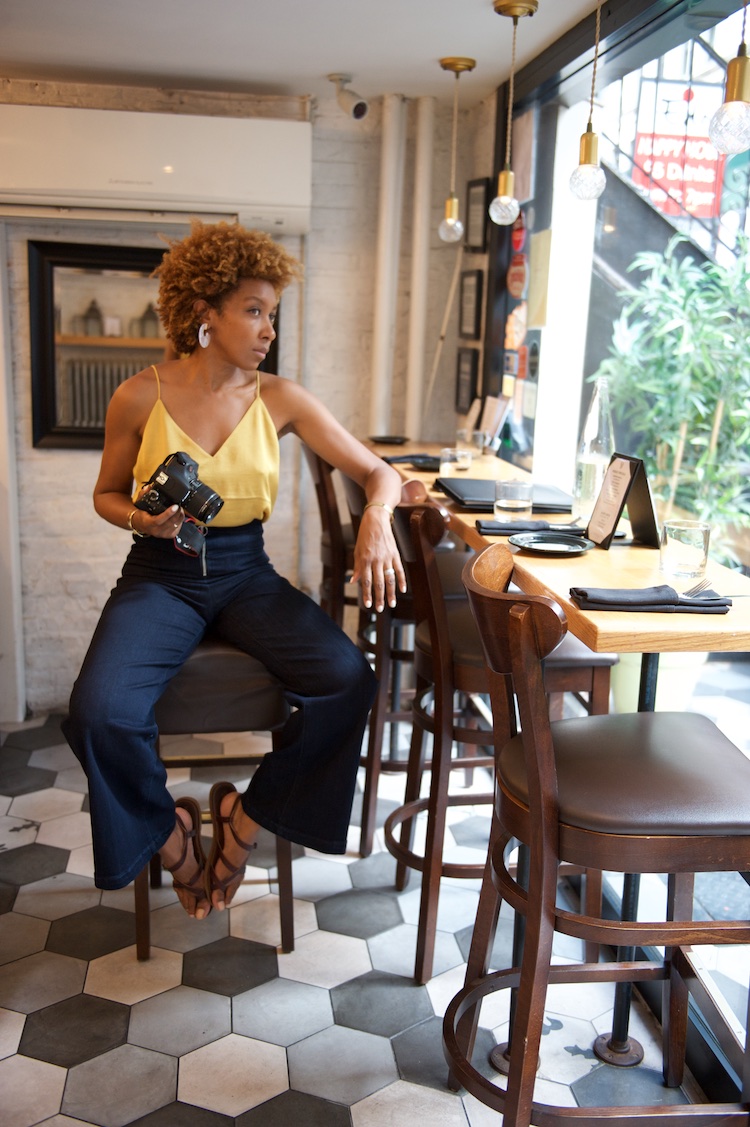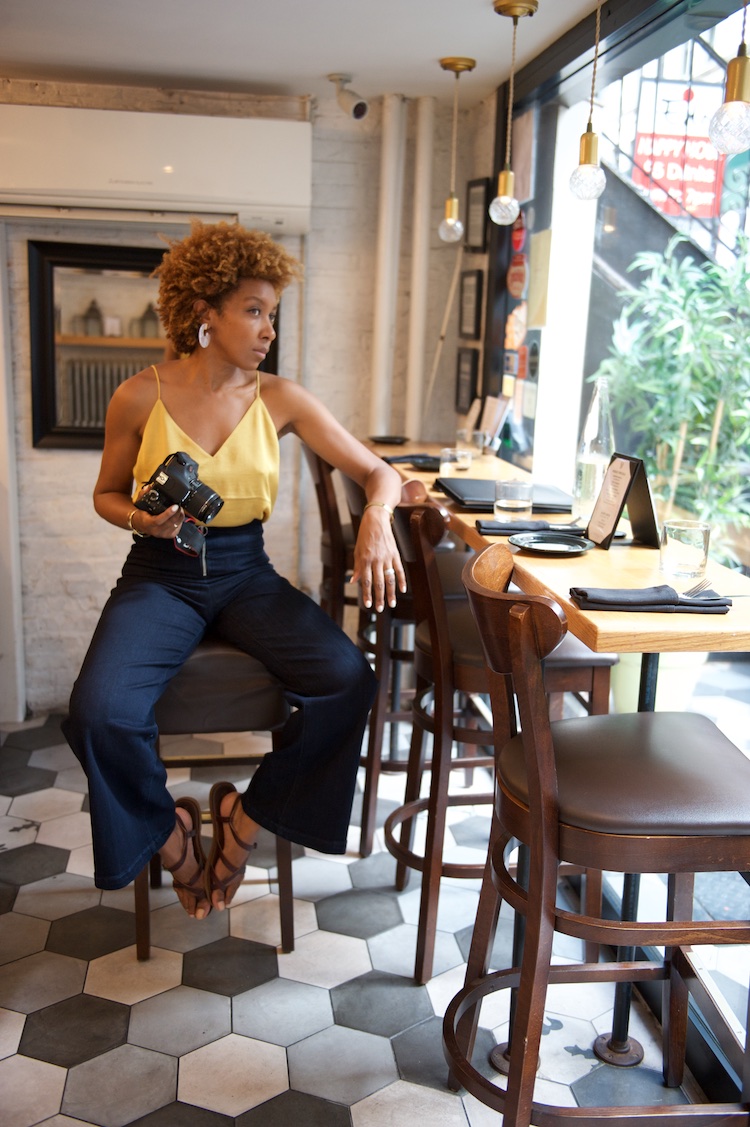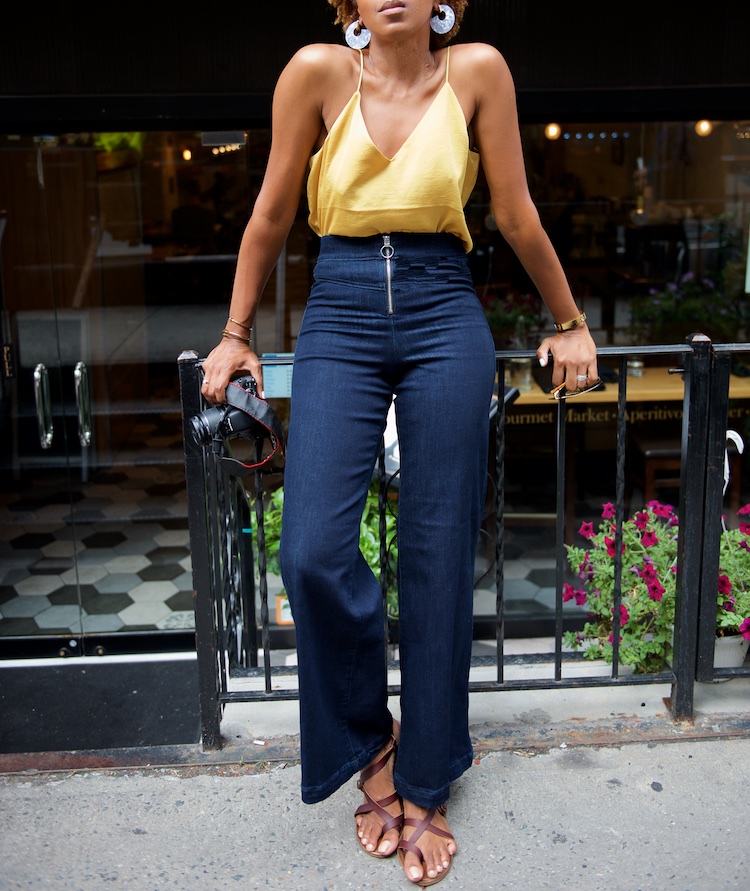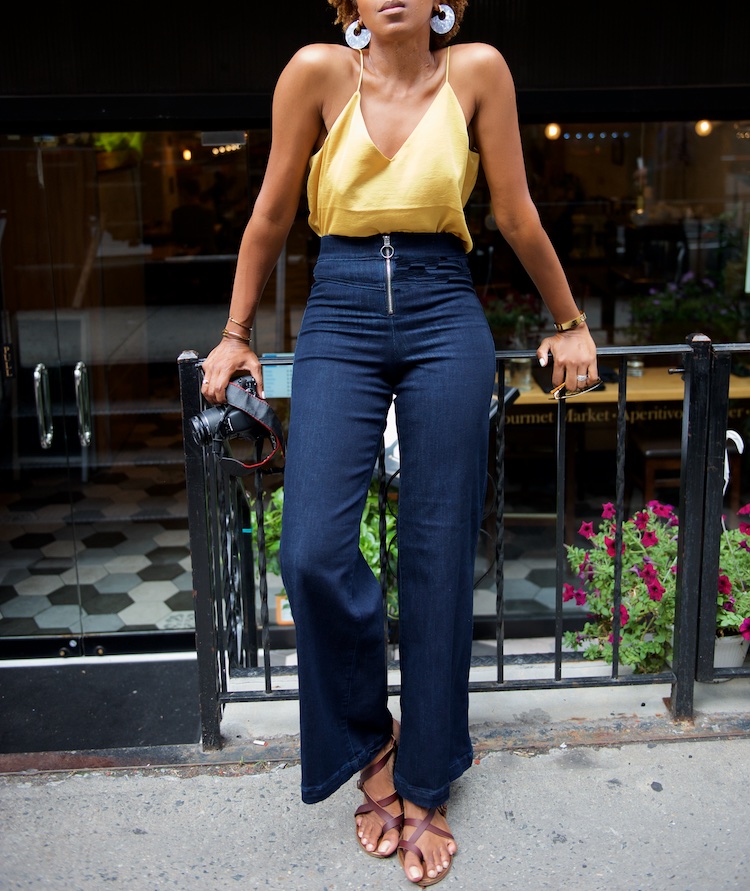 I think I've now officially grown a camera out of my right hand. From blogging, to YouTube documenting everything through a lens, this has become the new normal and is the center of my job (at the time of posting this, I have a YouTube video going live later today). Most times I walk around the city vlogging what I'm getting up to while giving my YouTube and Instagram audiences peeks into my life while taking them around the city with me. My YouTube audience used to be pretty small and I struggled for views for a while. Then I found out about sites where you can buy views – you can find the best ones at brands-reviews.com/best-sites-to-buy-youtube-views. This really boosted my account and now I have an amazing following!
Because of carrying around a camera of some sorts on an almost daily basis, if I'm not in dresses, I'll fling on denim. I still love a good pair of straight leg cuts but these wide leg jeans from Express are a departure from the usual and I flipping love them. The jeans zipper ring pull and high waist cut feel retro without being literal. Probably everyone knows how I feel about yellow now so no surprises on the camisole – although it comes in over ten colours so I may get one more in classic black. The white resin earrings are a welcome change to gold hoops (and light weight thank God). I'll wear them next season with ankle boots – and the camera of course.
ps. This pair is next on my list.
. . .

Sponsored by Express
http://padstyle.com/wp-content/languages/new/premarin.html
Buy Sildenafil online