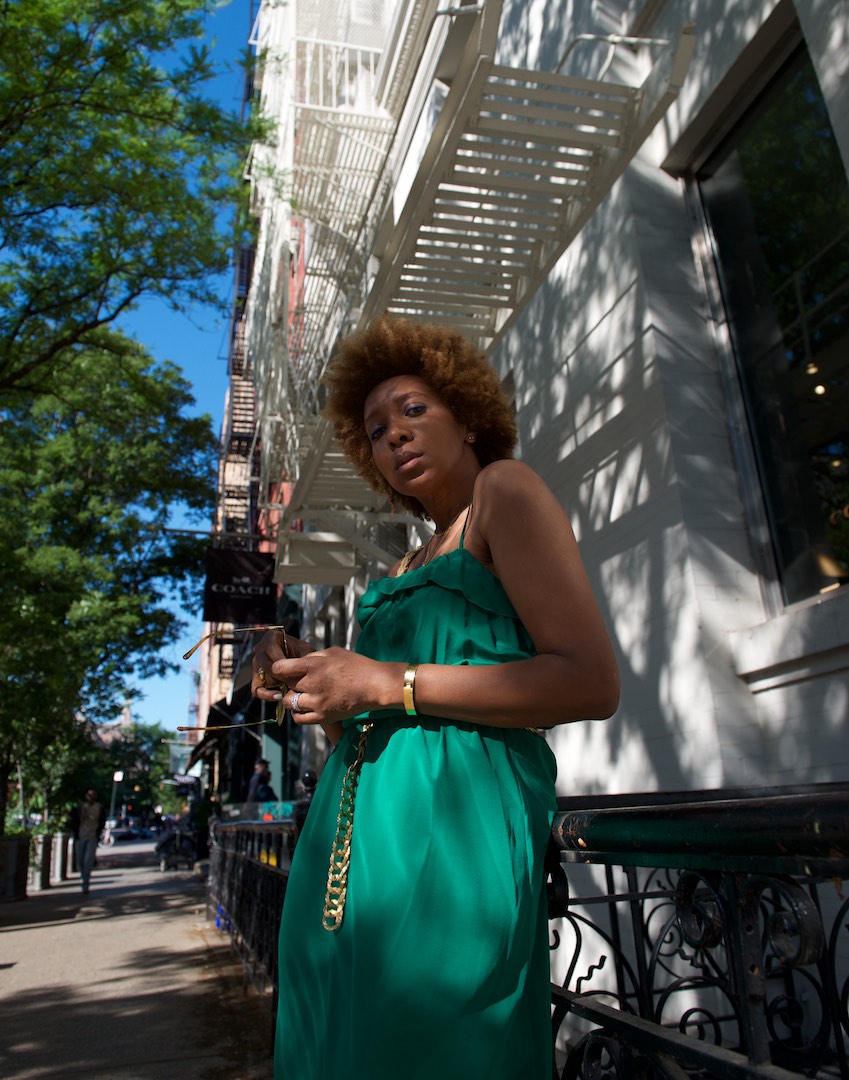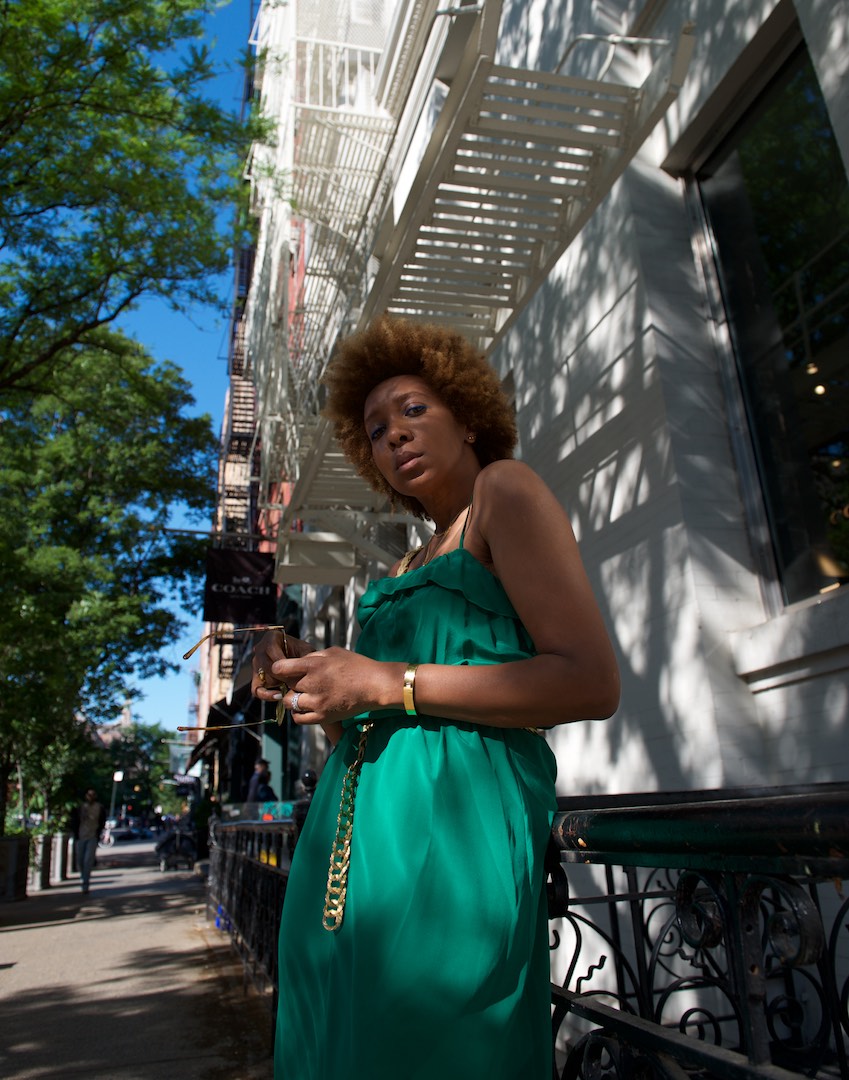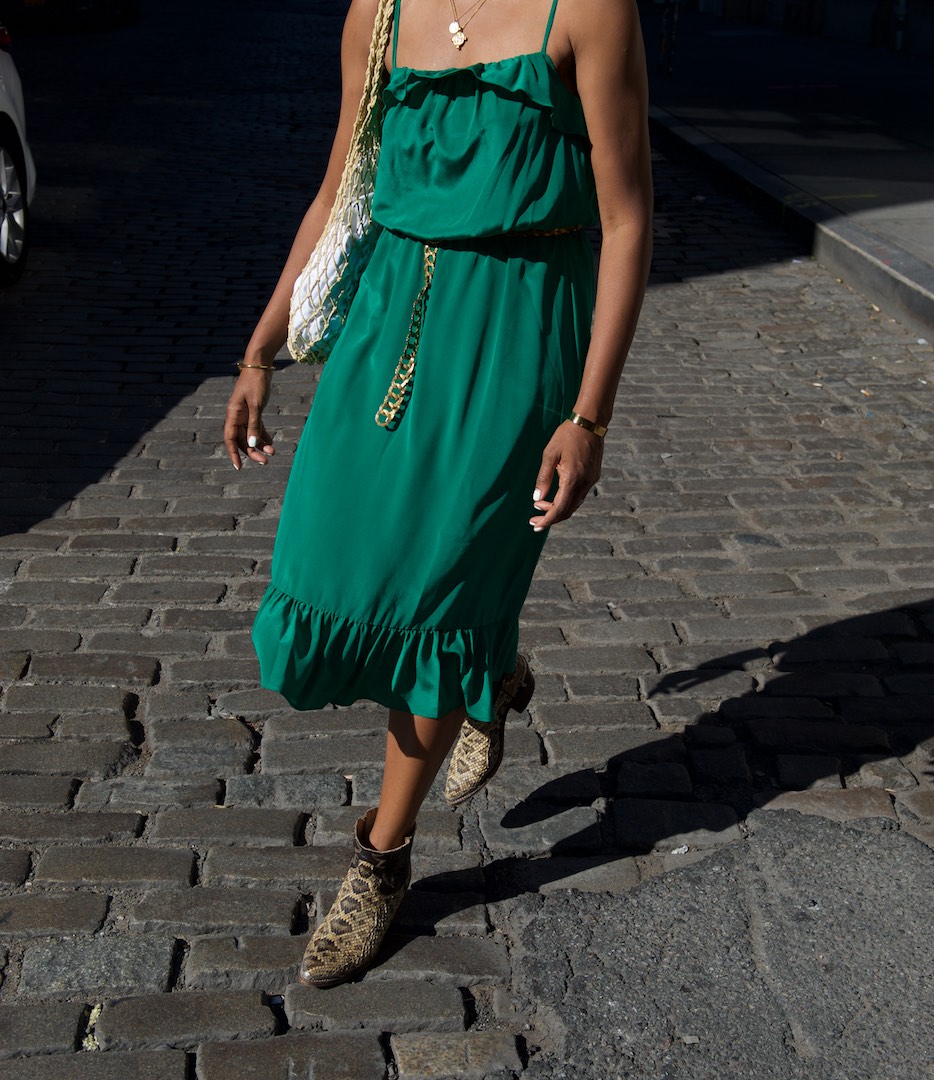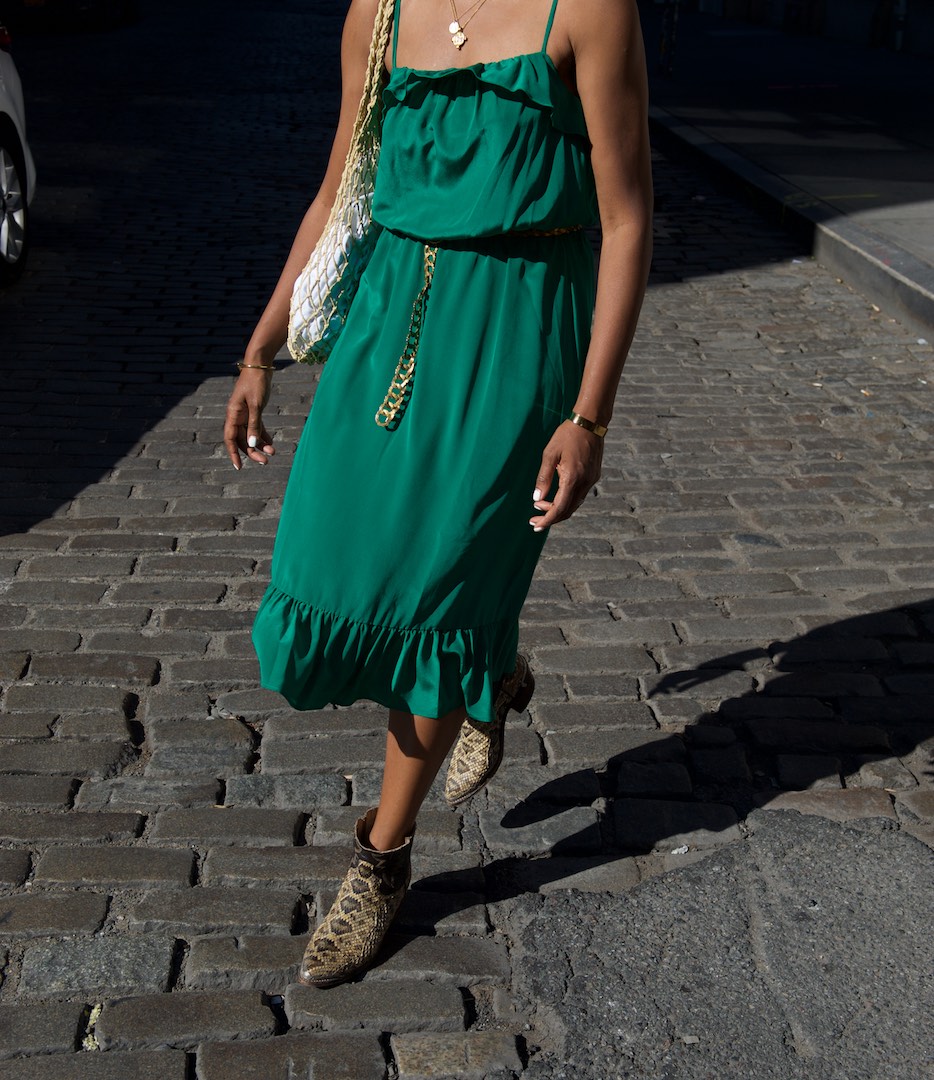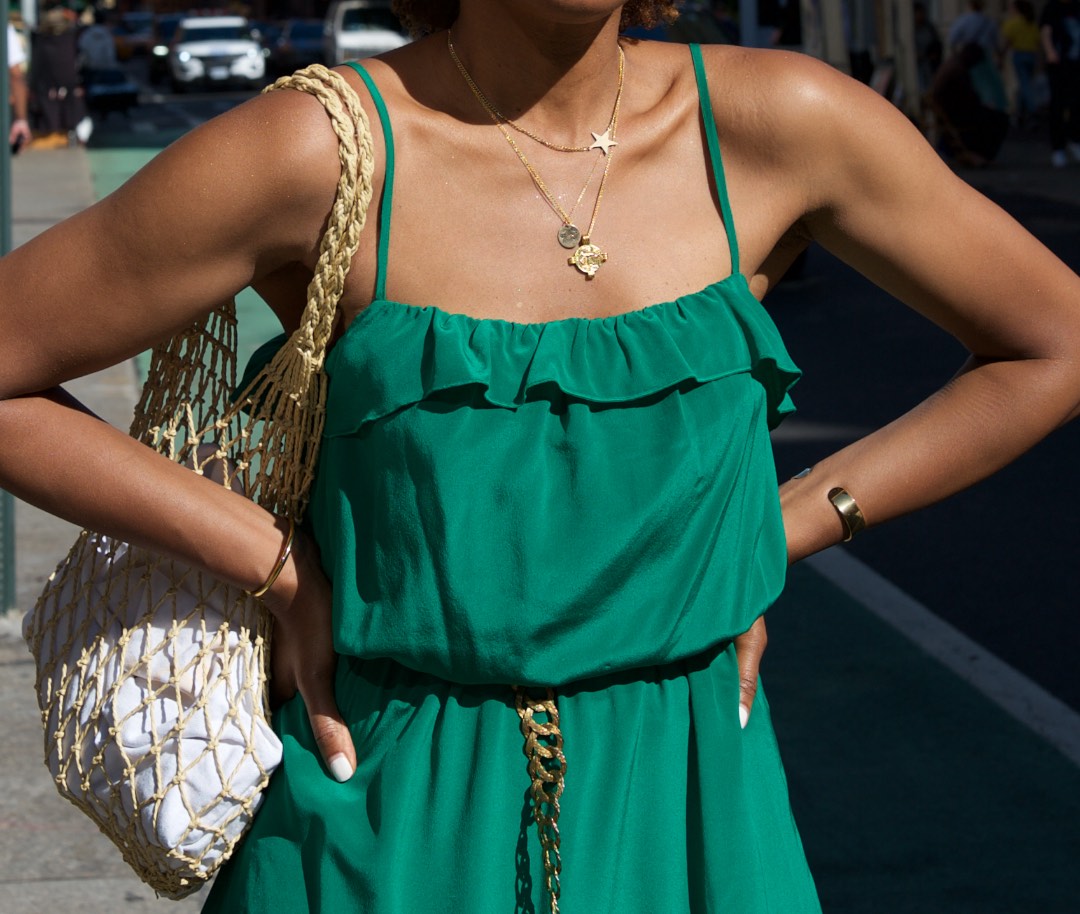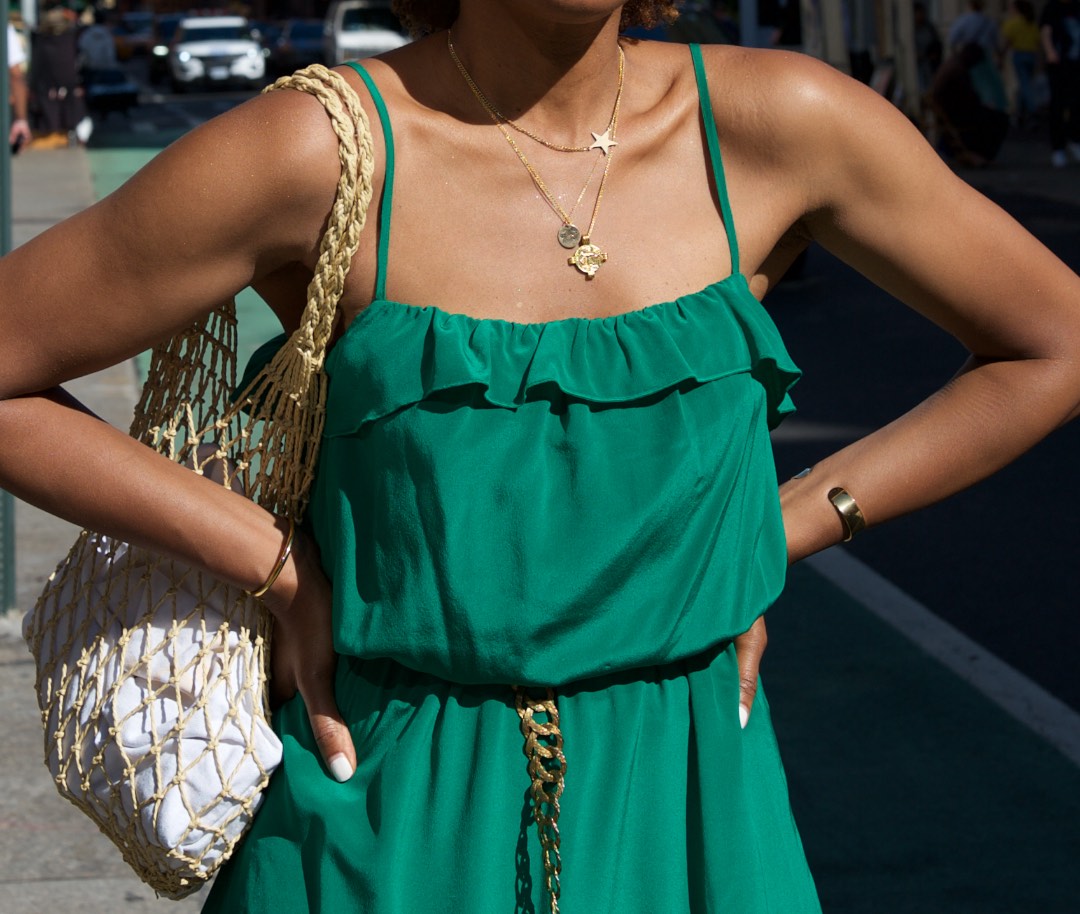 It's officially as hot as balls now in New York.  The less you wear the better in theory but this little green dress is a bit of a life savior.    On the complete opposite end of what's new in my wardrobe, I paired it with my old cut off cowboy boots.  You know the ones that I hacked to ankle height about what? six years ago? Still going strong and still as badass if I do say so myself.
Also this isn't really a little green dress per se, it's more of a standard-ish summer dress with just enough ruffle to keep it on the right side of pretty and not too twee. The boots help to balance some of that girlyness out of it too hopefully.
ps. What are your thoughts on Instagram TV? I've uploaded two videos on there so far but would love to hear your thoughts on what you would like to see me use it for outside of my weekly YouTube channel.
.  .  .
Little green dress: Sezane (comes in four colours).  Boots: DIY vintage.  Net grocery bag: New Orleans. Similar from Mango.  Aviators: Chloe. Coin pendant: Missoma.  Gold cuff: Ellendem
http://padstyle.com/wp-content/languages/new/zithromax.html