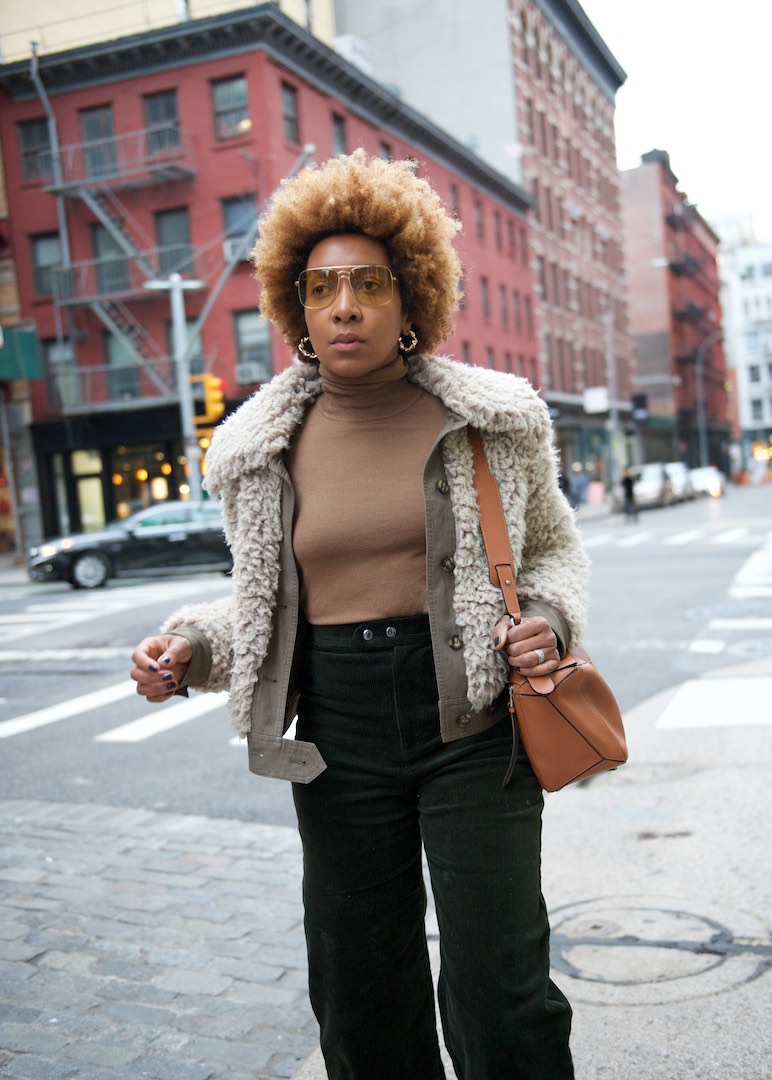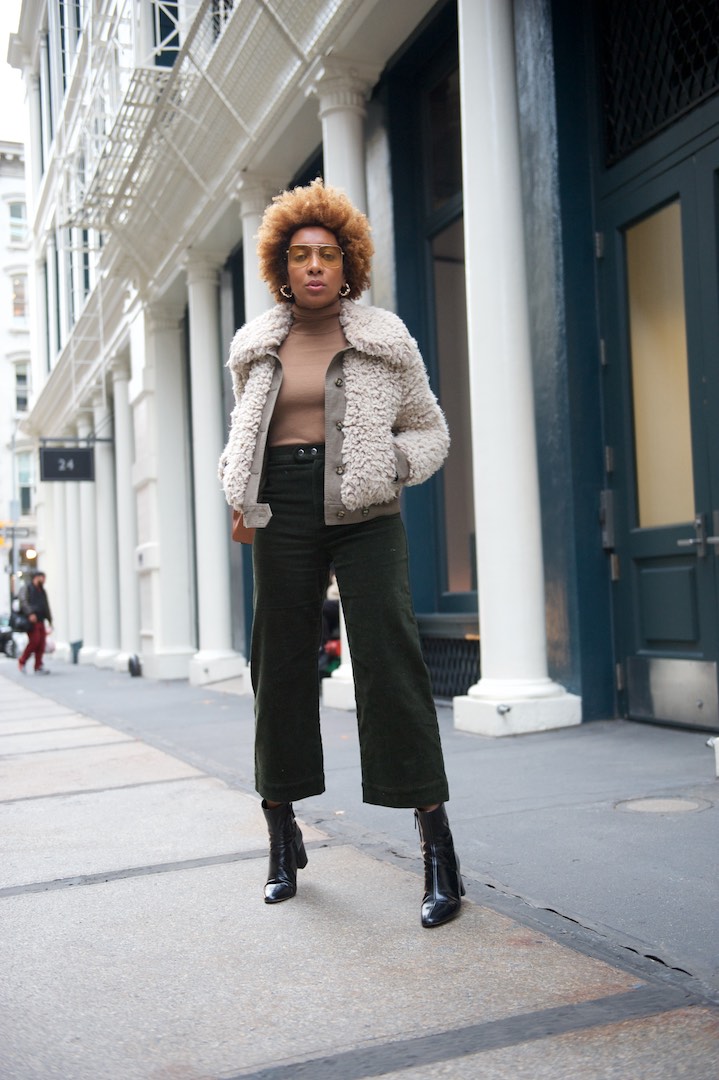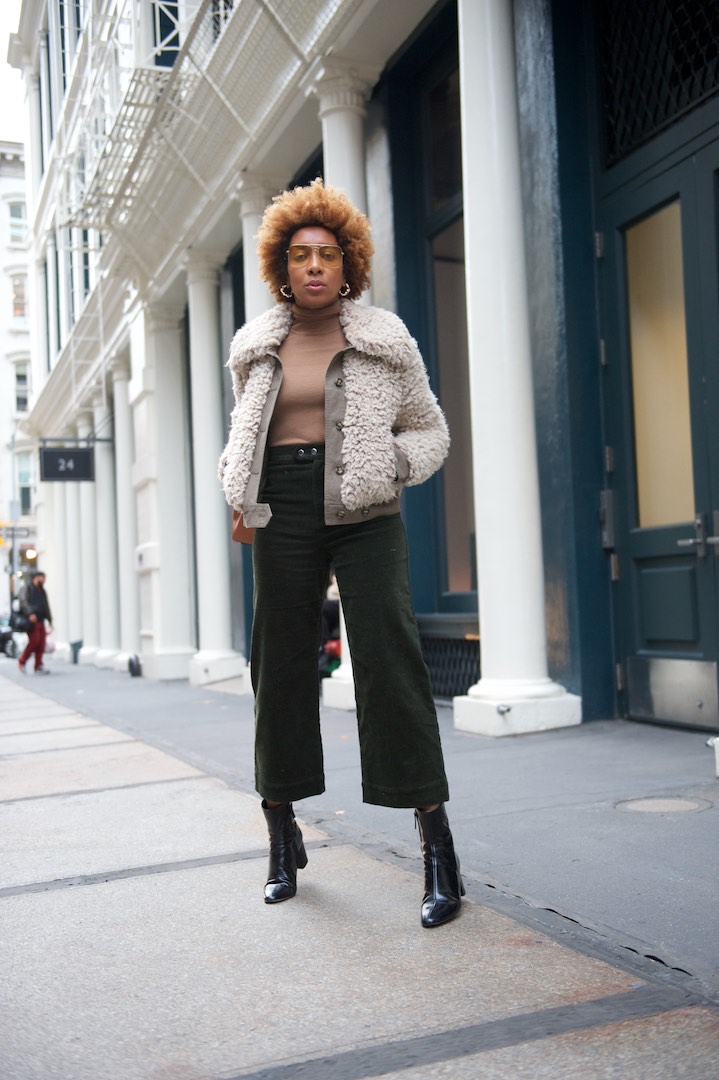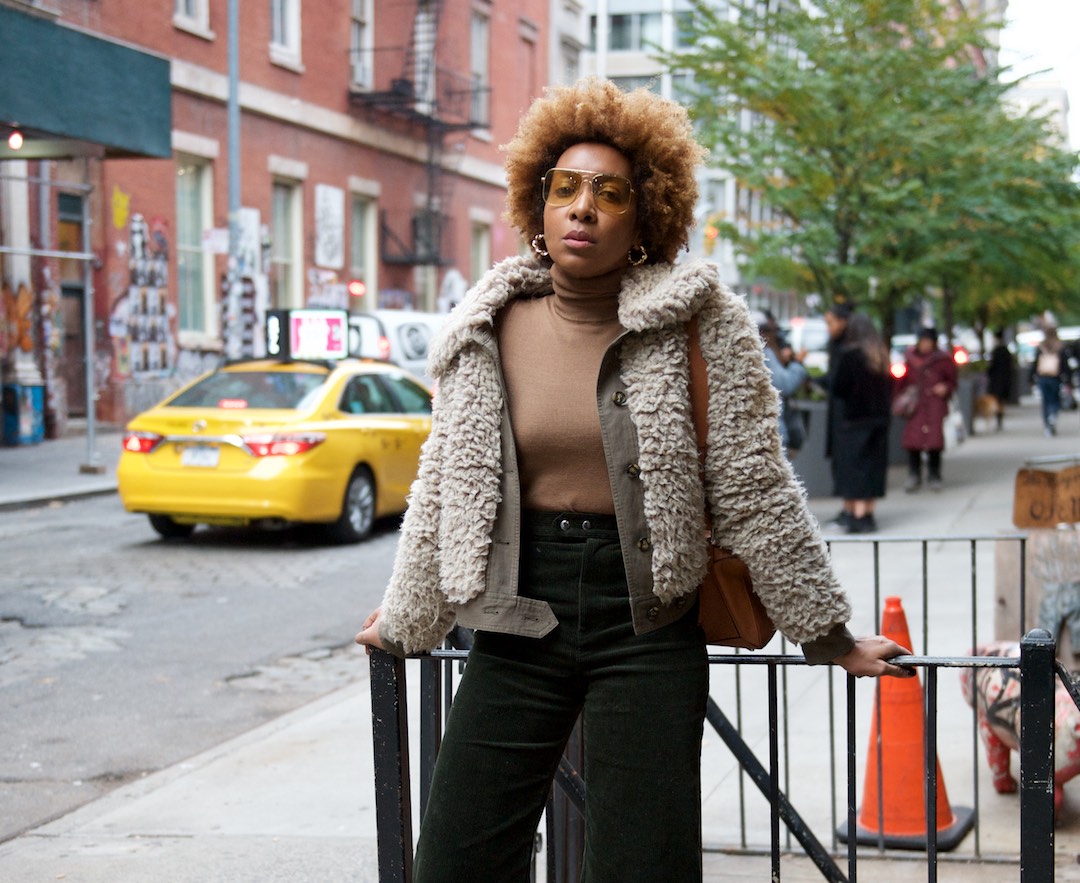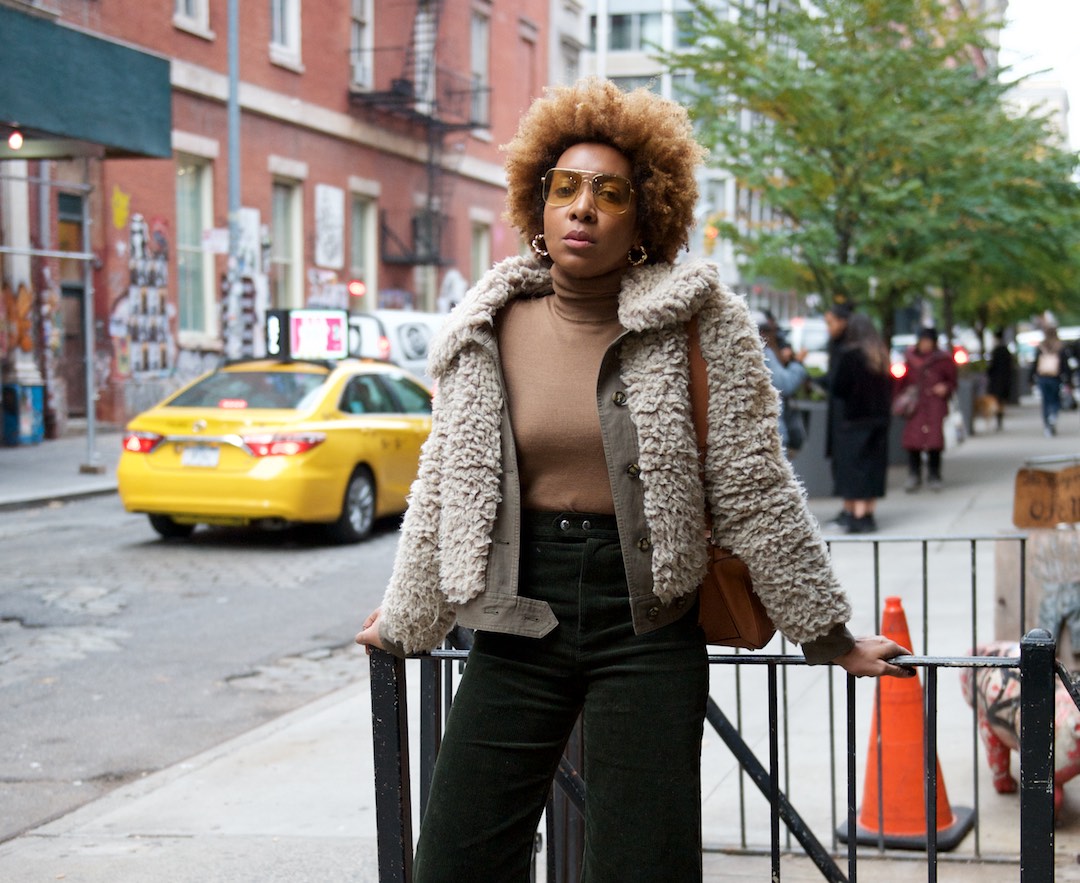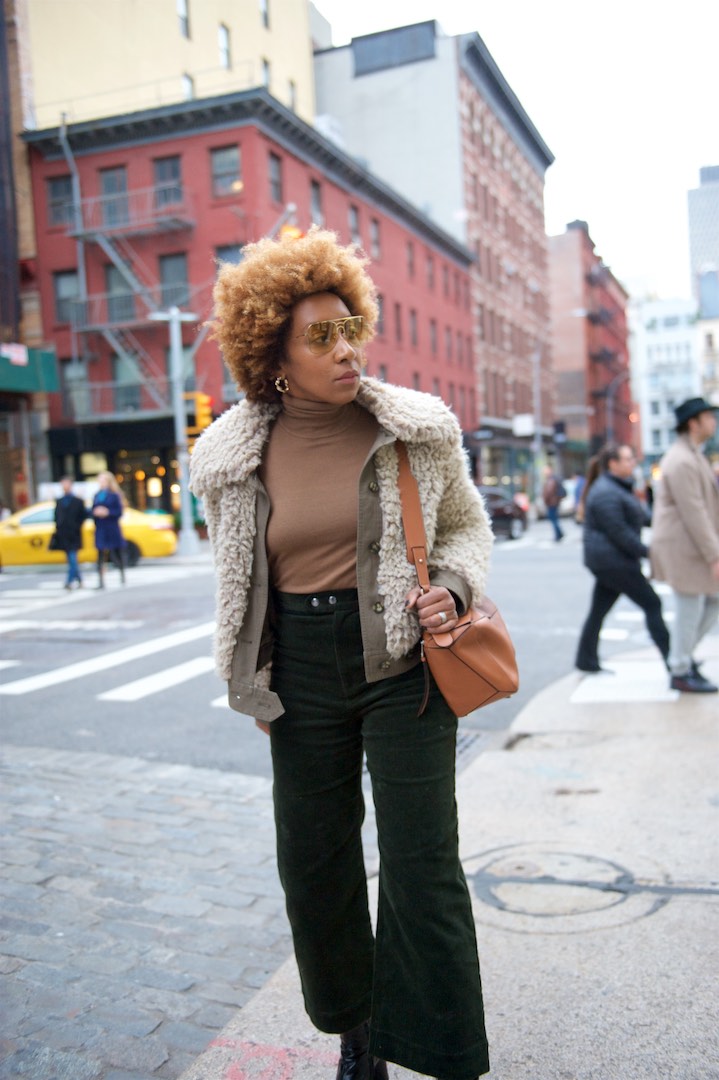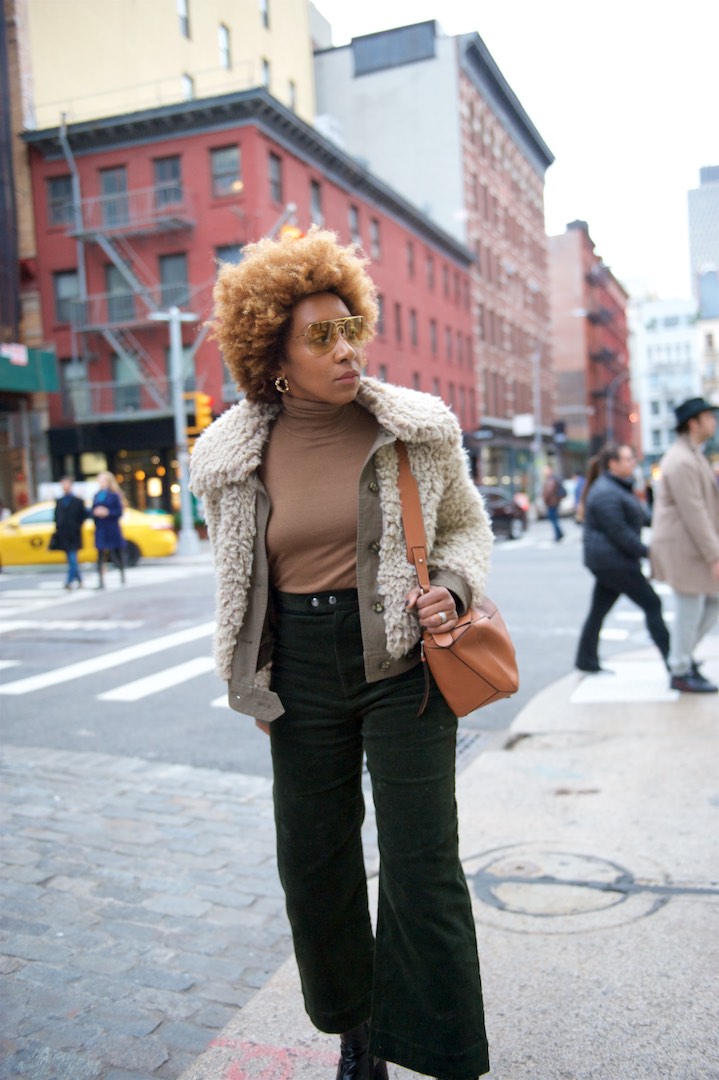 You can always tell when you're a clothes lover.  The temperature drops and we grab our teddy jacket like it's a friend we missed catching up with.    Personally I've been into the bomber styles a lot.  They're the in between buffer of not cold enough for a full length cloaking and practical enough for drivers (no need to constantly remove).   Also they are part retro if you style them that way.  Just thinking of old seventies TV series and the men in their leather bombers, slim hips and straight but flared trousers in every shade of brown and beige.   It's an eternal silhouhette  that fashion keeps referencing and the teddy jacket is the easiest one to try.
Darker jackets go with everything like this Monki teddy jacket or an investment black teddy jacket from Staud looks so damn luxe.  If they're boxy enough, I'd try layering a denim jacket under.
.  .  .

I love a lighter teddy jacket because the details stand out.  Bonus points if there's a contrast colour theme going on.   Mine is from &OtherStories last year and is a reminder that perseverance wins;  it was sold out for days but I kept refreshing the page (sad I know) and one day a random sized popped up. You have never seen someone check out so fast before!
.   .  .

.  .  .
Teddy jacket: &OtherStories (2017). Similar from Net A Porter Monki or Asos.  Olive green corduroy pants: &OtherStories.  Sunglasses. Chloe (Sold out). Or get from Pretavoir.  Similars: Gucci or Vogue/Gigi. Bag: Loewe puzzle bag.  Polo neck: Uniqlo  Ankle boots: Zara (last year).  Topshop has a similar pair.  Twist hoops: Topshop
Question: Are you into teddy jackets?