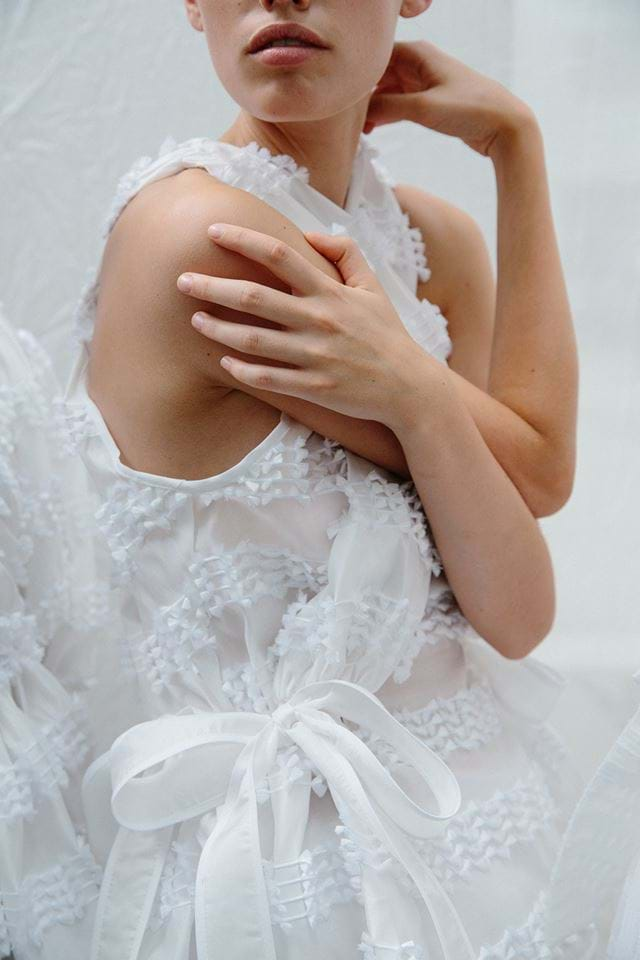 There's a shift in the dress silhouette to something that is deliberately and quite beautifully oversized. Also fondly known as food baby friendly dresses.
Unless you were sleeping under a pile of body con dresses (who still wears them), you may have noticed the cloud like creations wafting over your Instagram feed from Copenhagen designer Cecilie Bahnsen, who's clothes are available on sites including Net-A-Porter, MatchesFashion and Moda Operandi.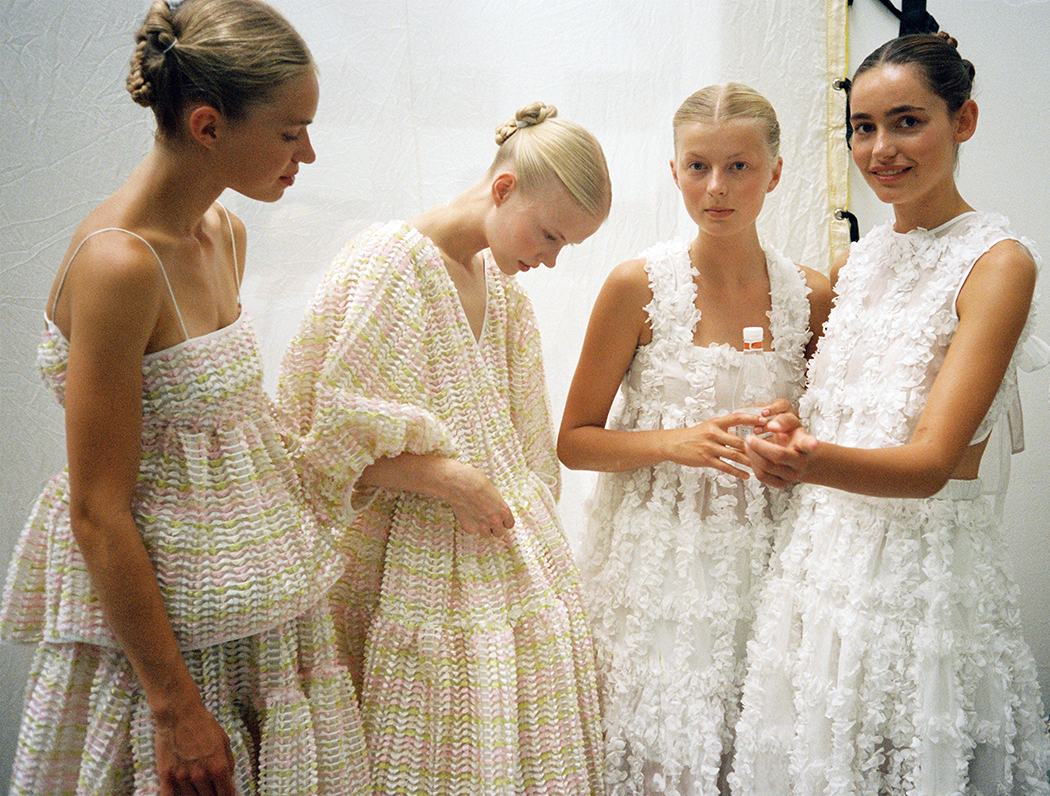 Runway aside, there is a shift towards non existent waist line dresses that still look as beautiful and as ethereal even, as those that are the opposite. The sigh of relief at not having to suck it in anymore is real. My Episode 3 of New York street style on YouTube showed many women in oversized generously cut dresses.
I dug through what's online to find these relatively inexpensive but equally volumous parachute like dresses:

Below are a few food baby friendly dresses in various shades of white to try for the rest of summer and keep for next spring. This Simone Rocha white smock dress is begging to be worn right now as is this volume tiered dress from Asos (who by the way are killing it in this dress category) . My personal favorite is this Asos organza dress that is almost identical to the open back dress shown below or this broderie dress which I would order in two sizes up for the oversized vibe.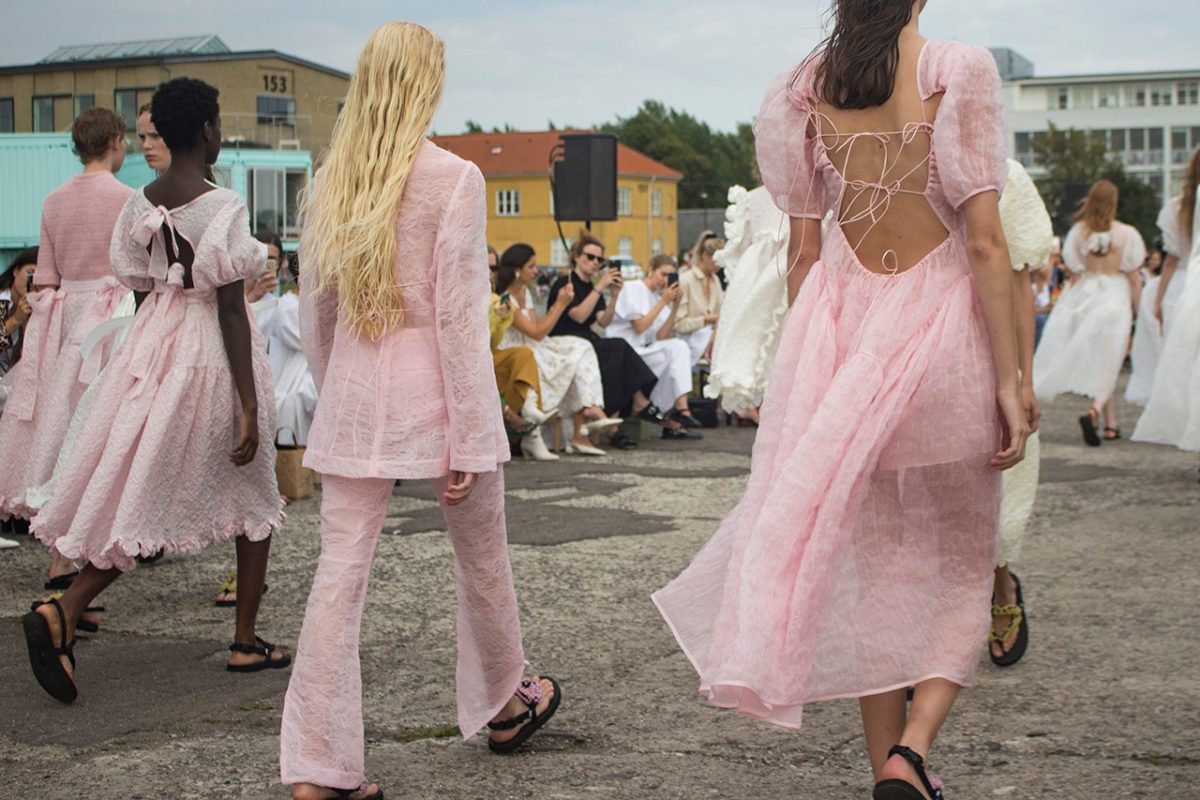 The trick to styling food baby friendly dresses is to anchor their cloud-likeness with dad sandals and boots. Keep jewelry pared down to almost nothing (or nothing) and keep make up clean. I would focus on either a flushed cheek or a soft hued lip and dewy skin. I'm currently road testing Pat McGrath's Skin Fetish Sublime foundation that is designed to give skin-like dew in a bottle. The new hydrating foundation by Fenty will be next. More on these foundations to come via IGTV on my Instagram @karenbritchick
To keep one eye on Autumn, I found a few darker hued options below that would pair perfectly with every heavy ankle boot. This sheer tiger print puff sleeve dress from Ganni has been haunting me for a few days to wear over all my jeans. I have seen it in person while walking around the Lower East side and it's stunning.
Question: Are you into these ethereal oversized food baby friendly numbers or do you prefer a defined waist?

This post contains affiliate links which means I make a small commission off any items purchased. This does not affect the price of the item.