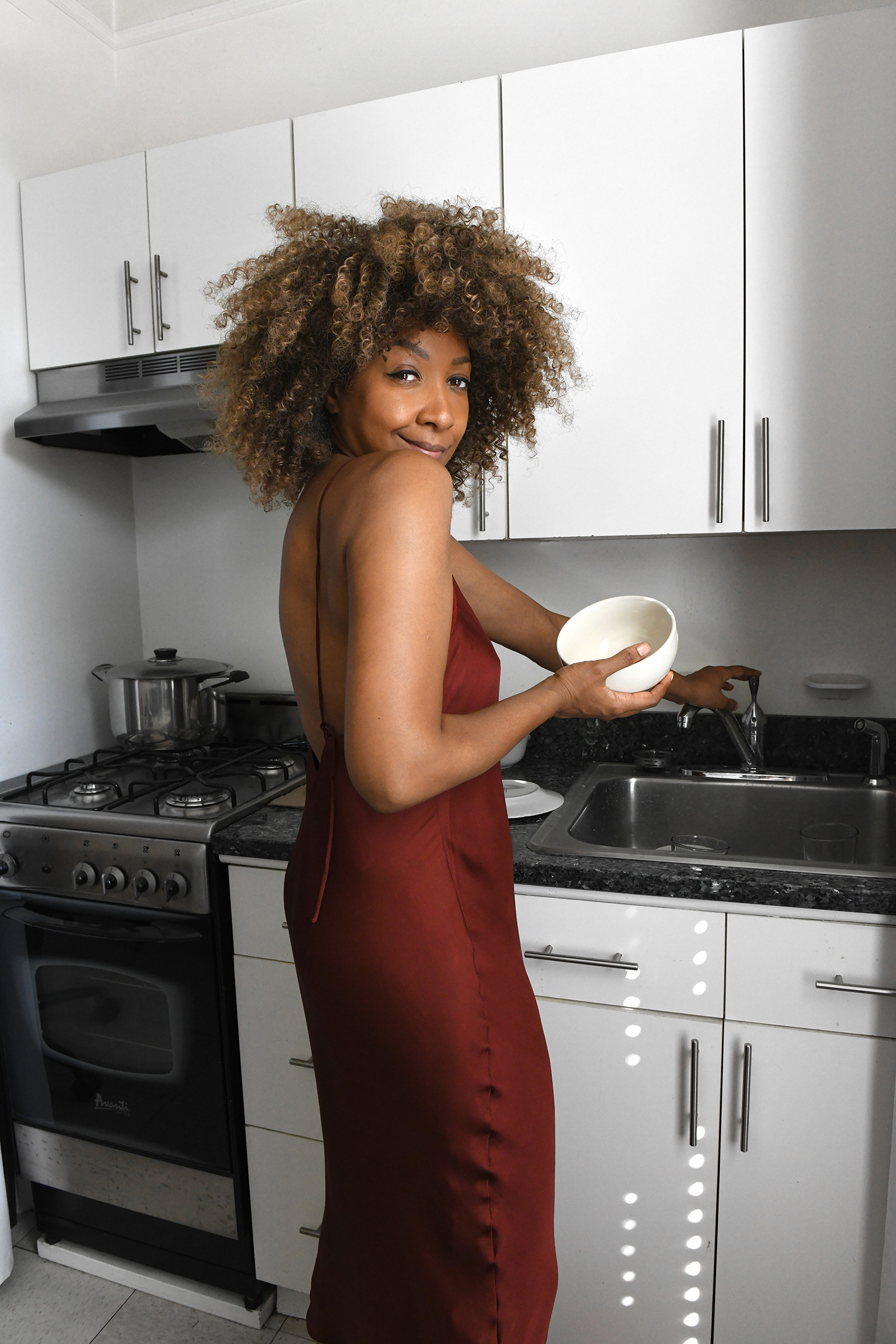 Well I thought since I'm talking about spring pieces already on YouTube, I should at least share a couple of spring outfit ideas picked out from Banana Republic.
First up is their slip dress which to be honest, I have a weakness for them as a dress category anyway.  The colour got me though, it's like a rich rust toffee although it comes in other colours too.
I'm mainly wearing it indoors because I can't be asked to wait till it's warm enough to wear out, but I probably will anyway with a chunky knit layered on top so it looks like a skirt or this soft blue cardigan on top.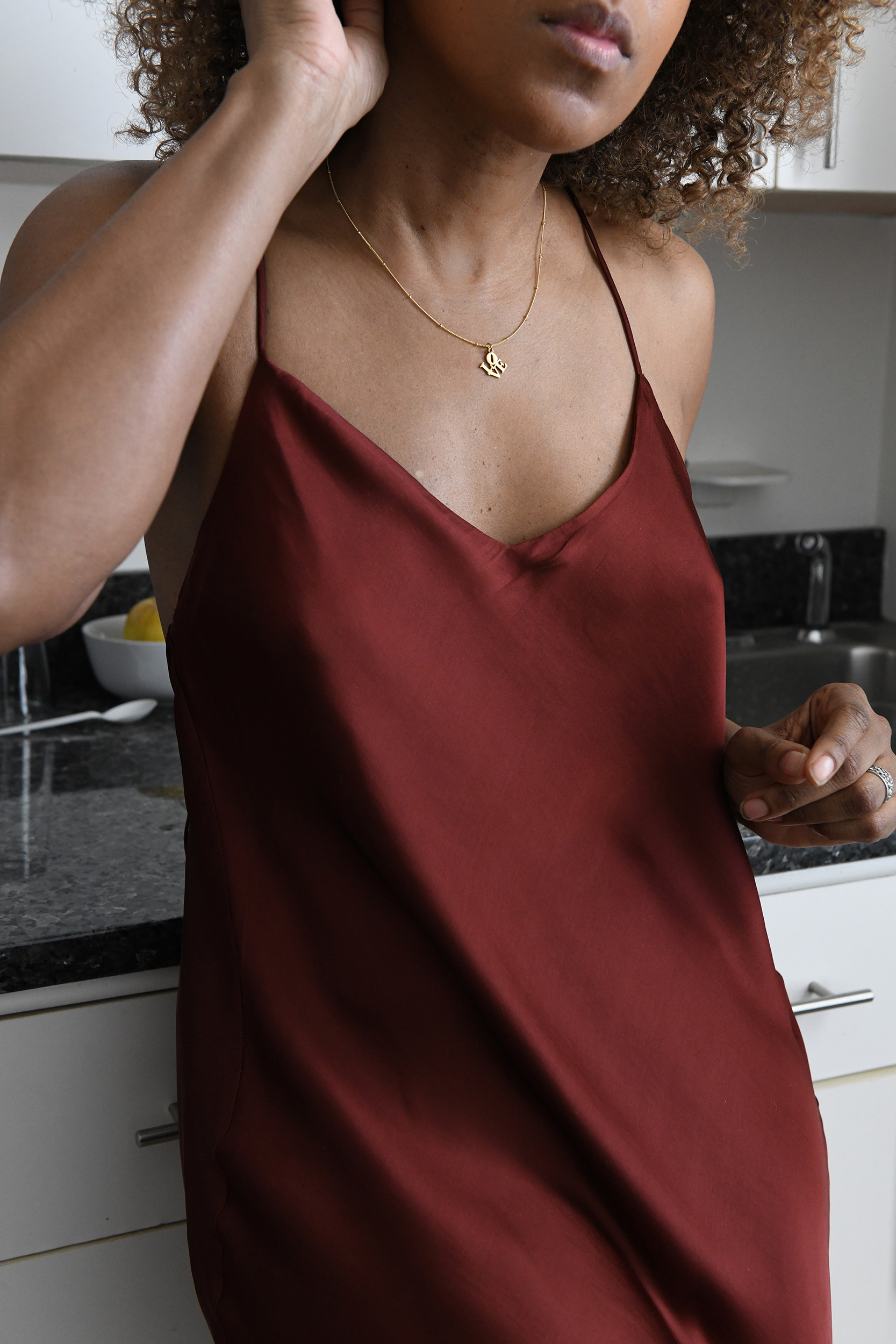 Probably the best part is that the dress is fully lined.  I've tried on ones which aren't and a slip dress is the one time you want that lining.
It's satin which I reckon is a little easier to manage than silk which always makes me a bit nervous to be honest.   Also the shoulder straps can be tied criss cross or just straight down and adjusted.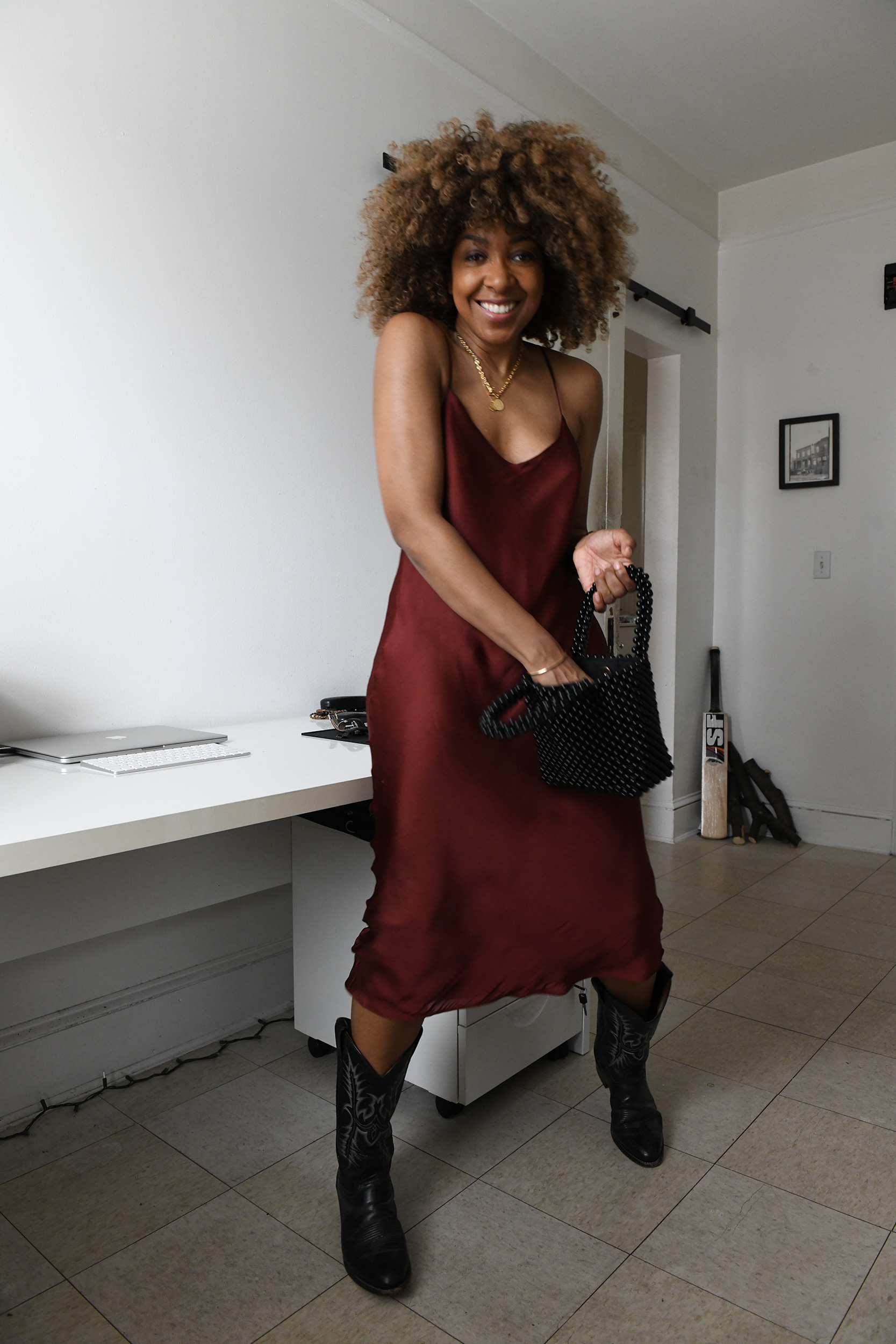 I plan to wear it with chunky sandals and equally chunky gold jewelry like this bracelet when it warms up, but for now I'm going to transition it with my vintage boots and the knit option ideas above plus layered under any coats or jackets.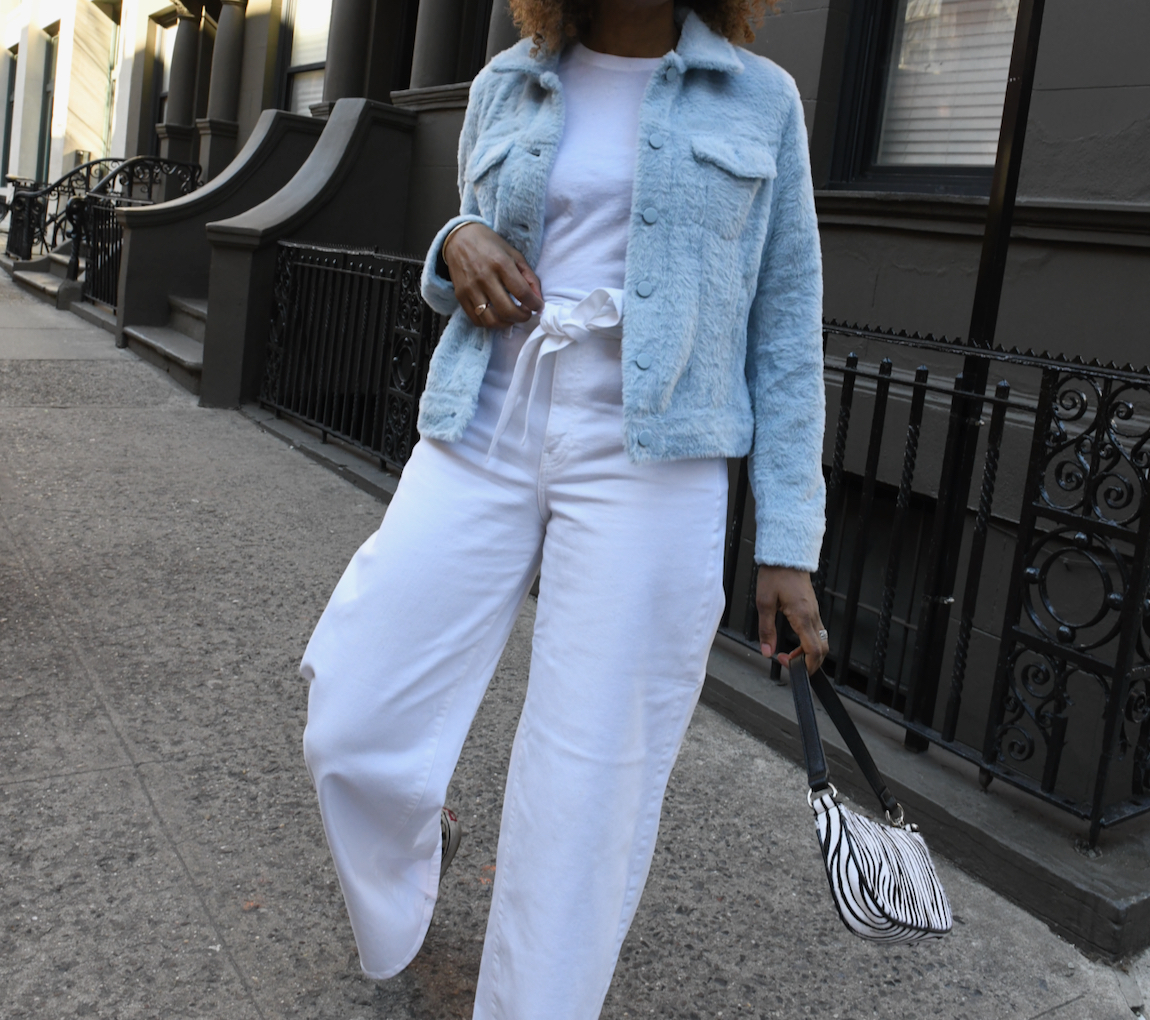 I picked this second outfit from Banana Republic because wide leg jeans and I go back.  I'm forever looking for a pair.   These are my first white pair that actually hit low on my leg, basically grazing the top of my shoe which is exactly what I wanted for wearing with flats.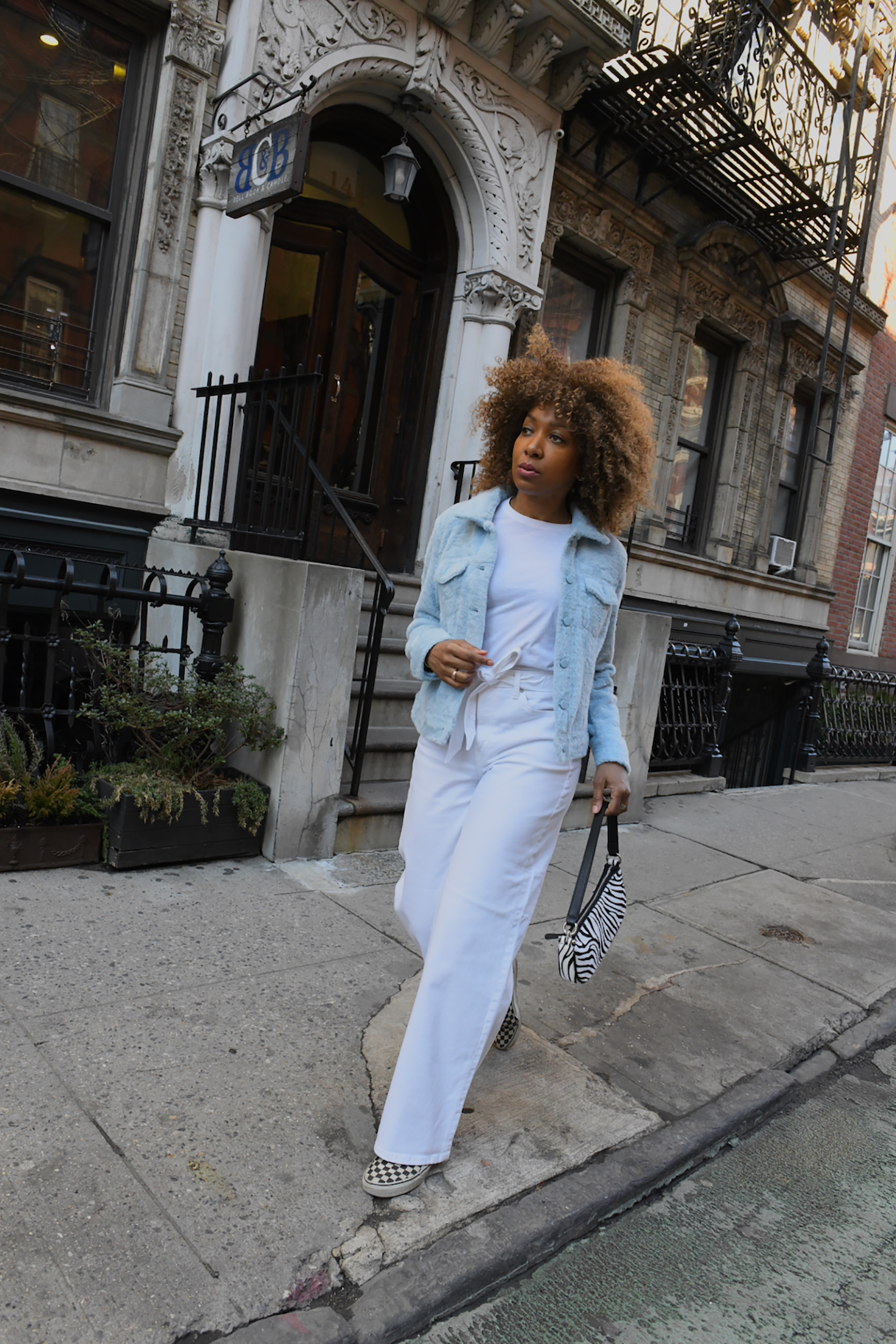 I tried the jeans with their fuzzy trucker jacket.  The colour is no surprise. I've been gravitating to light blue this season and it's a soft colored compliment to the white.   Plus a fuzzy jacket makes a change from the usual denim and is ten times more cozy anyway for right now.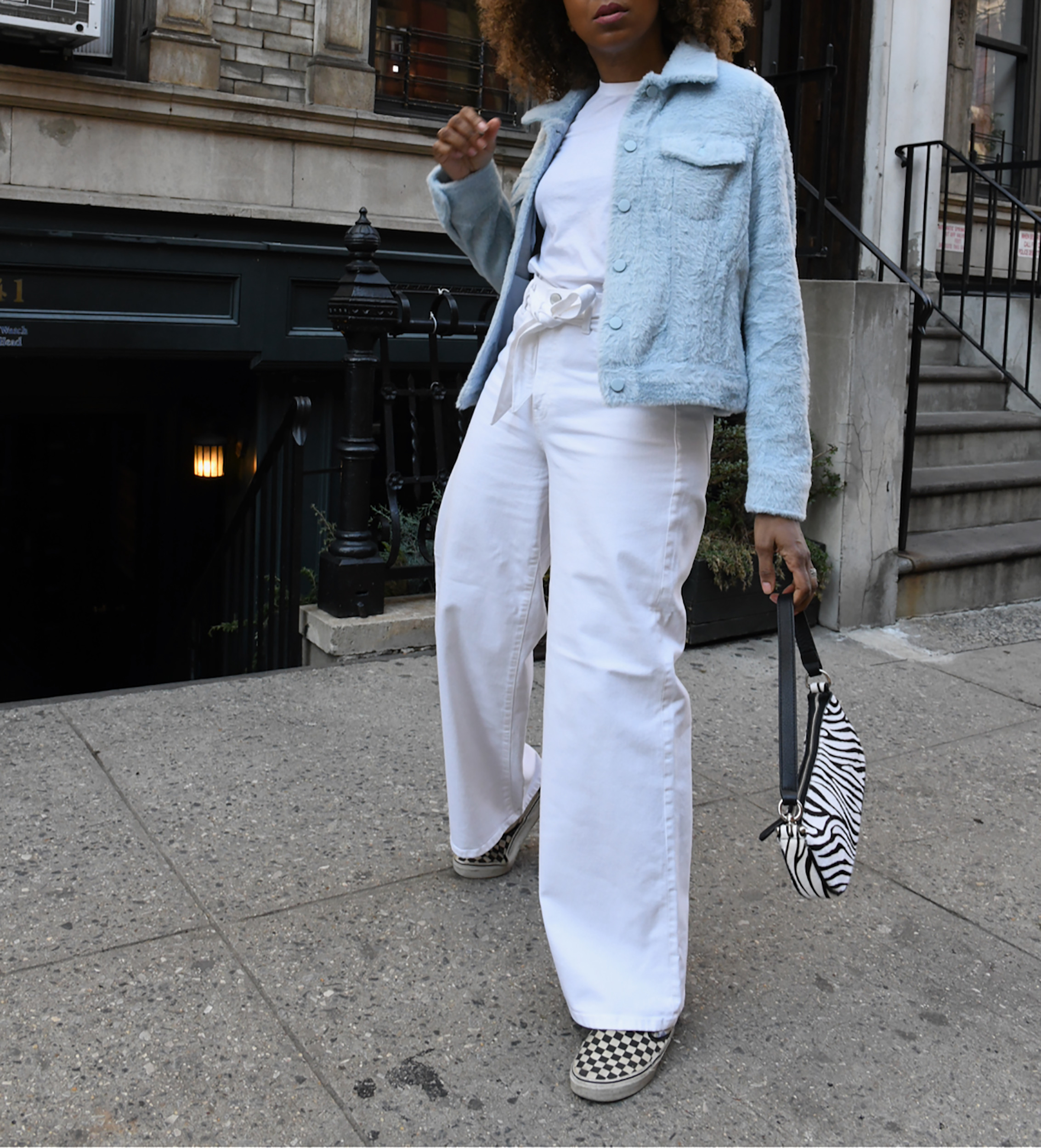 Usually it seems a bit tricky to wear white jeans, but if the cut is flattering so it skims and it's high waisted to cinch you in, then that usually works.  The best part is that the material quality is thick enough so it's not see through.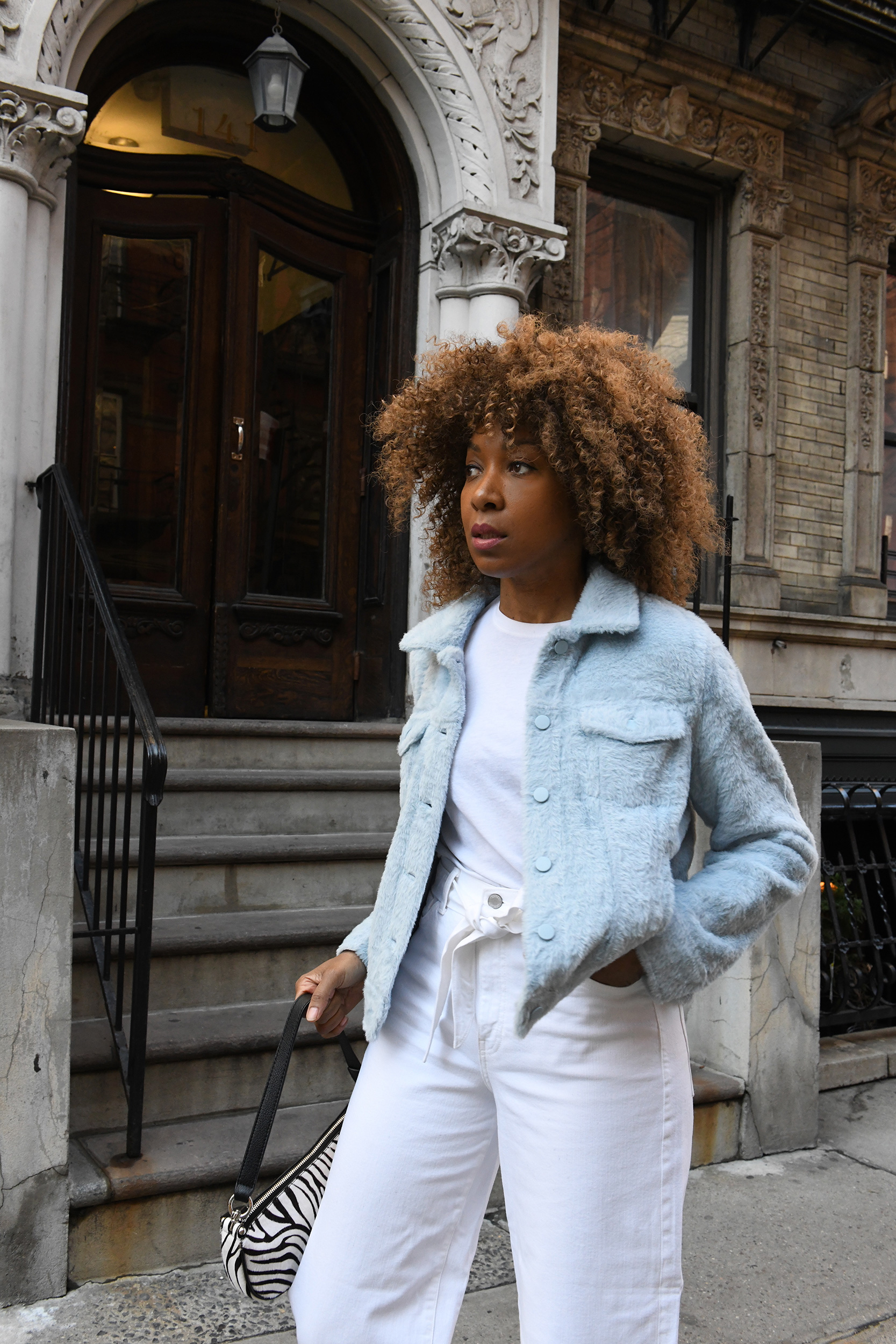 You can shop both looks below and a few other pieces that I thought are worth taking a closer look at for next season which I reckon has already started to be honest!
This post was in partnership with Banana Republic.