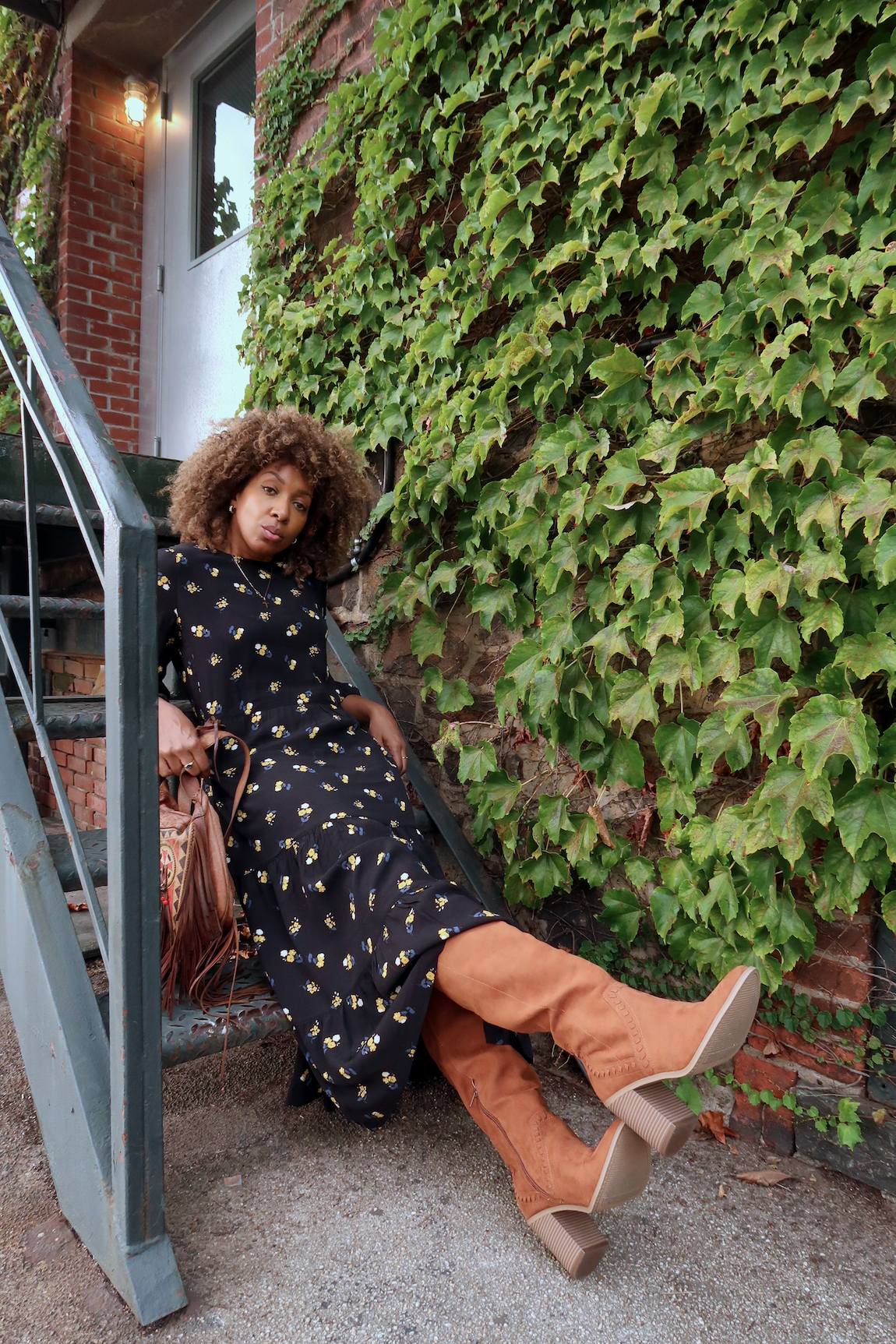 Wearing pre-loved clothes has been probably the most sustainable habit that I've done forever.   It's good though to find brands though that are walking the same ethos on the environment and I found a new one.  I'm wearing a dress from the new sustainable line called Free Assembly available at Walmart that is committed to sustainability with natural organic materials and ethical production methods that are a lower impact on the environment.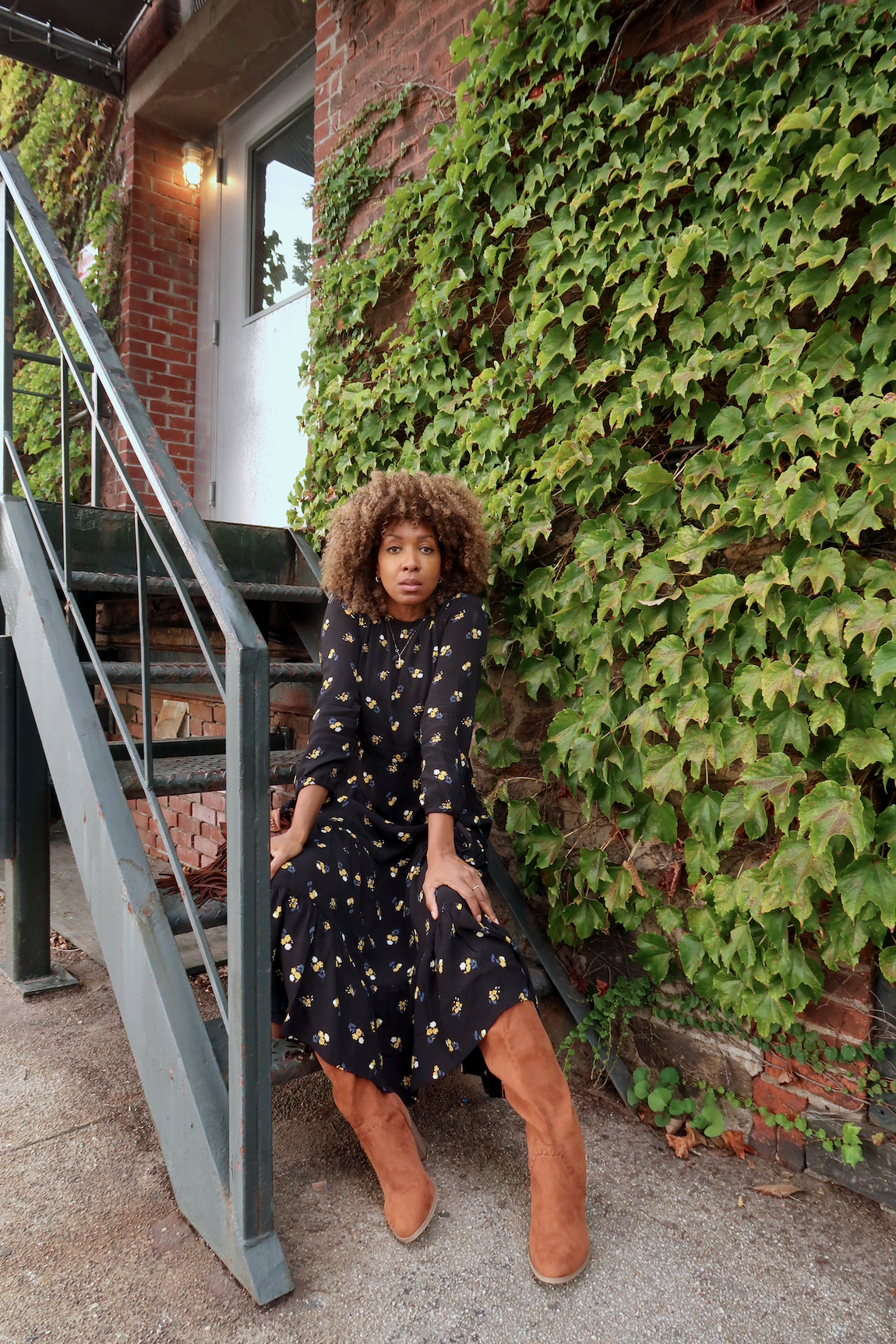 Free Assembly is a collection of sustainably sourced, organic fabrics that are low impact and with a transparent manufacturing process from hangers to packaging.   The line is affordable and available on a wide size range too.
I'm wearing one of the maxi dresses from the line because that's my thing as we all know by now.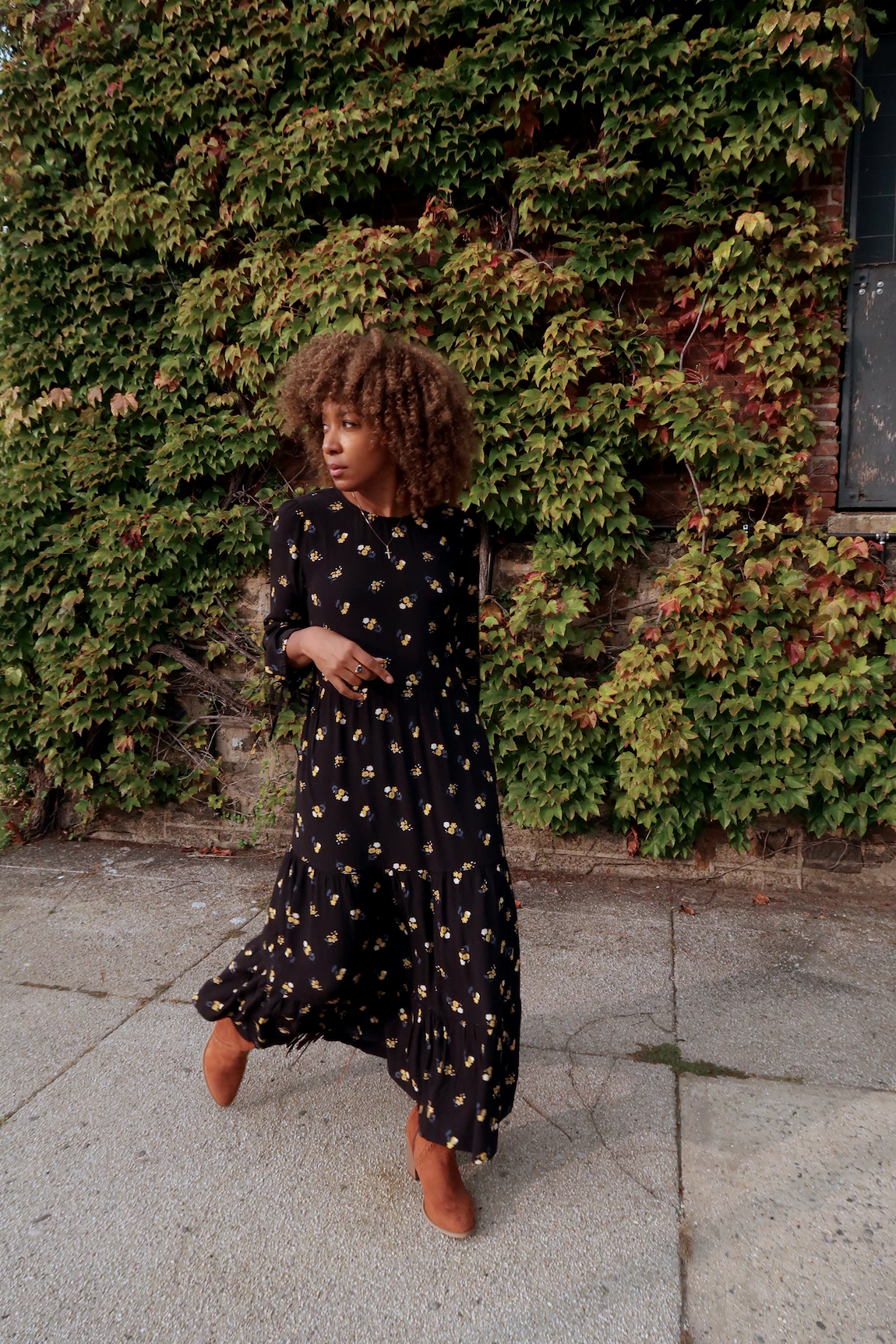 The dress has all the hallmarks that I look for, high neck, long sleeves and forgivingly long on the leg to pair with all my boots this season.  All the pieces from Free Assembly are designed to be timeless and easy to wash and care for. Basically all the other things that I look for in clothing regardless who made them.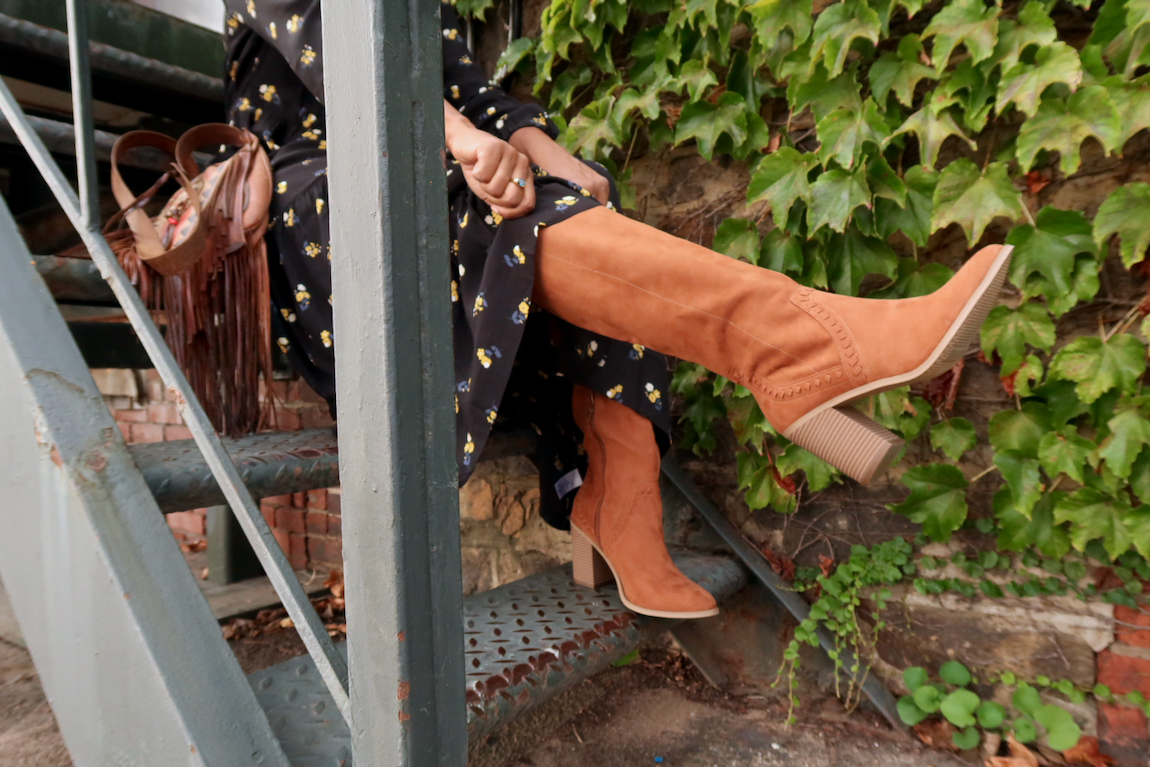 Other pieces from Free Assembly include jeans, jackets, knits, shirts and more. Basically, everything you need for a wipe the slate clean start with trying an entire line of durable, sustainably sourced, contemporary designs that don't cost an arm and a leg.    I paired my dress with a pair of western style boots from Walmart that you know is another Karen essential, especially for Autumn.
I rounded up a few of my picks from Free Assembly.  Let me know your favorite and you can see more on my Instagram @karenbritchick