Wide leg pants are a trend that has been on the rise for some time now and you actually can't ignore the impact it has been making. It is undoubtedly a key buy!
Relaxed silhouettes, long hemlines, high waist, these are the details that caught my eye on these pants. And I am pairing them with everything from crop tops to outerwear and bold accessories.
From chic suits with extra-wide trousers to retro-inspired denim, designers have been favoring the wide fit for spring, both slung low at the hips for a relaxed look and high-waisted and tailored for a more formal option.
Wide leg pants work for every day, an evening out, and even workwear. I know it can be intimidating to opt for a pant with extra fabric and size. But hear me out, these pants actually lengthen legs and accentuate the waistline, creating an incredibly flattering silhouette on every body-type.
If you're looking for inspiration for how to style them, below see how I've worn wide-leg pants in the past and shop my edit of pieces to test-drive this staple for yourself!
Purchase a neutral pair and consider a head to toe colour scheme
An easy way to make wide-leg pants look polished and elegant is by opting for a monochromatic look or slight variations of the same color.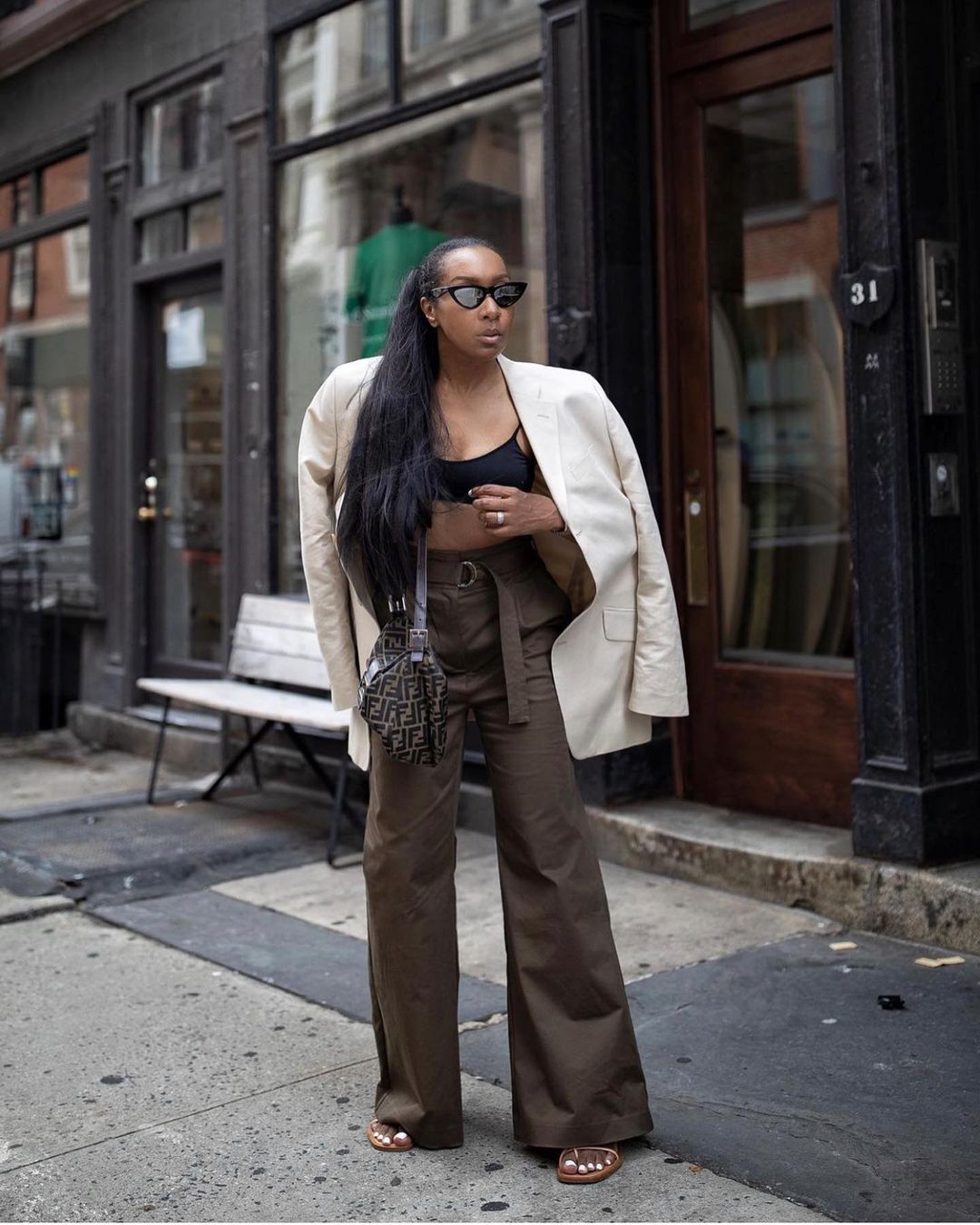 Try jeans
Maybe it's the style's subtle retro kick, but the denim version of this silhouette just feels really cool. Bonus points: platform boots. They're trending, they're comfortable, they give you extra centimeters.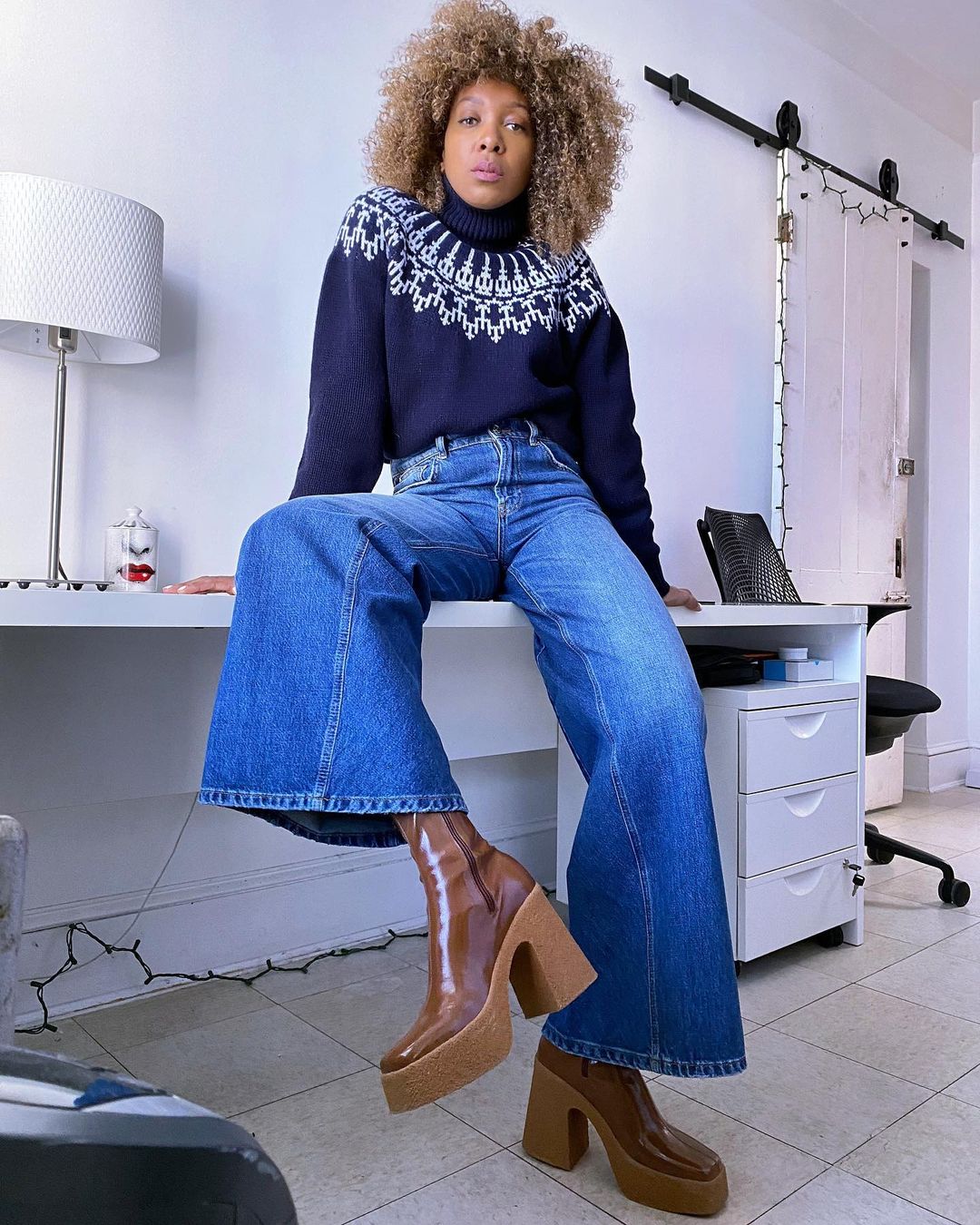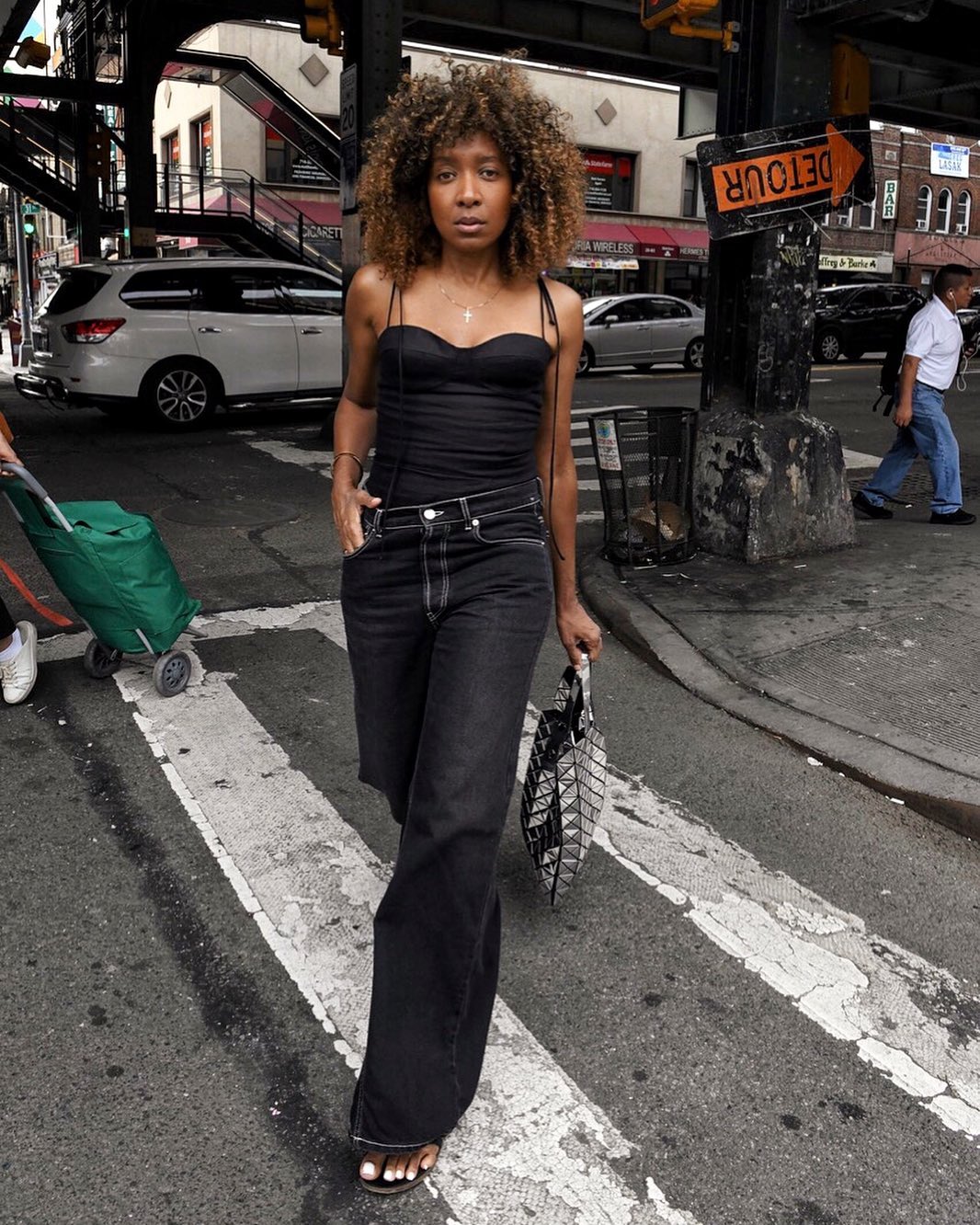 Tuck in your top
It is essential to tuck in your top or find a way to accentuate your waistline when wearing wide-leg pants. It's all about balance. The pair I came up with from my Amazon the Drop line (part 2 is coming, check all the details on my Instagram!), for example, features a belt detail, which further cinch your waist while making a tucked-in top look fabulous.

Other cool options I found (including a super trendy orange hue!