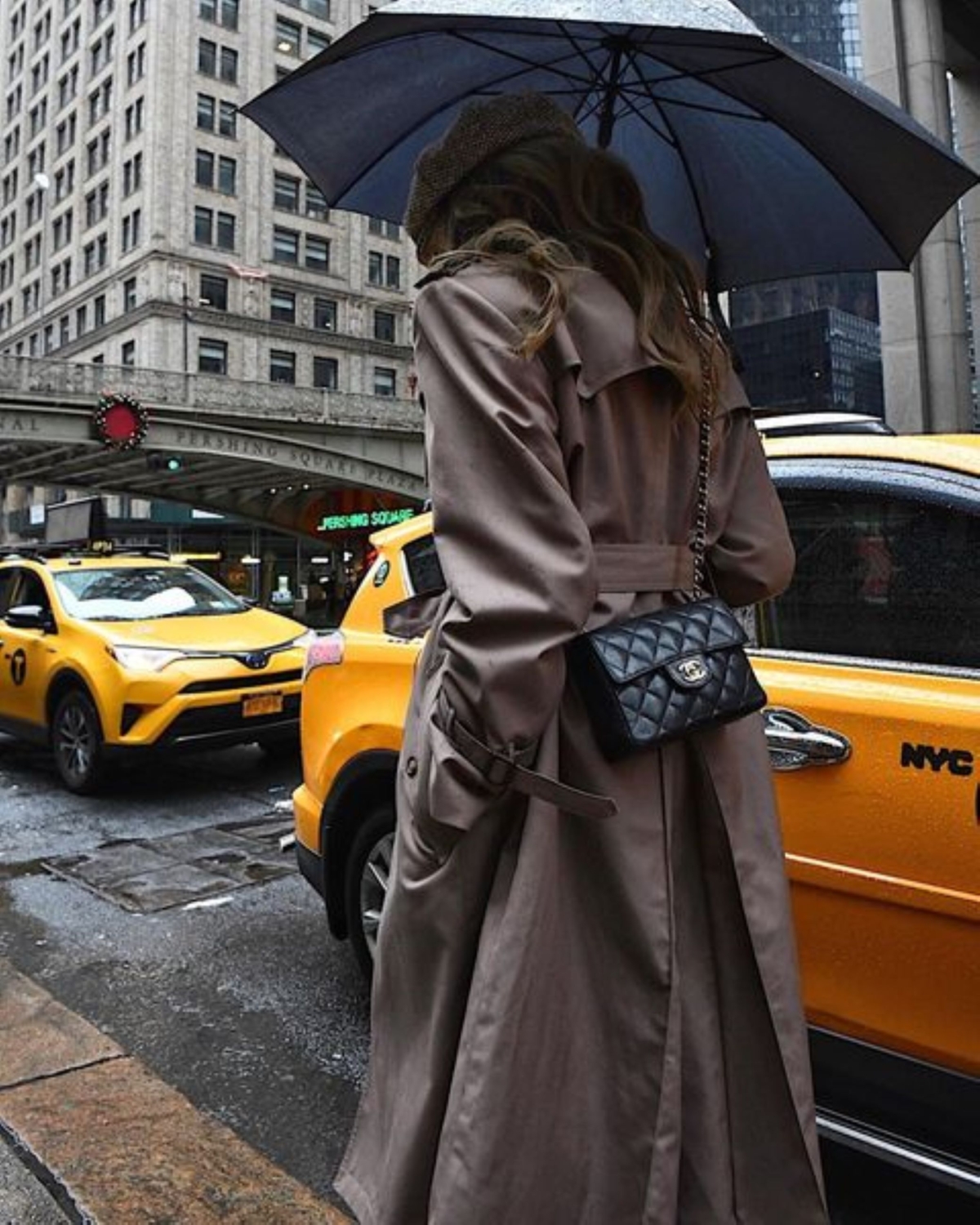 In an era of 'buying less, but buying better,' transitional weather pieces become more important to invest in. In particular, transitional outerwear needs to be able to evolve between seasons in both style and practicality. Although this clothing item doesn't evolve too much (because it needs to be timeless), each year comes with it's own variation depending on the mood of the year. Below I've listed the key trending transitional outerwear styles! Can you guess the mood for 2022?
The Classic Trench (SS22 update!)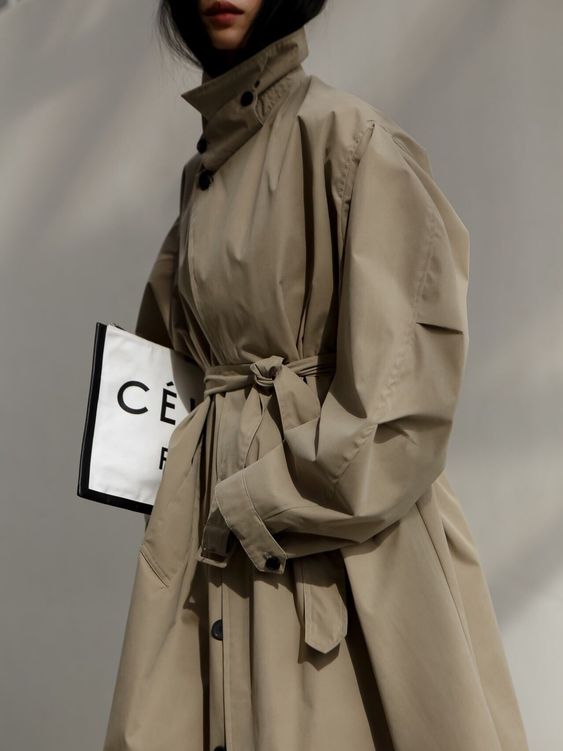 Trench coats are a classic. They're the fail-safe transitional season outerwear and is packed with boundless sophisticated energy! There's a reason why this coat type comes back every year. But! Even something as classic as a trench has it's style variations depending on the zeitgeist.
For this year, the trending trench style is loose and oversized. The more casual the better! You'll see as the year unfolds that sportwear and casual-cool is the raging style choice. We just want to look good, feel comfortable and be outside more.
Regardless of your fashion taste, loose trenches are like the chameleon of coats. Belt it for an 'S' shape, or leave it open, it'll just work WITH your outfit.
Workwear Jackets
Utility jackets are quickly becoming a popular transitional weather choice. Especially when we'll be seeing more skirts as the weather warms up, the utility jacket is a perfect component to balance feminine looks.
It's become the blazer alternative particularly for luxury brands for hi-low styling. The overall feel of the outfit feels less 'dressier' and more pulled back with a utility coat than with a blazer. Although it's lightweight, the characteristics of this jacket type makes it easy to create amazing layering fashion moments.
I'm betting we will see this transitional season jacket type in bright colours on people who love colour-blocking! Wear it as an accent piece or to bring some edgy-ness to your 'back-to-work' wardrobe. Your transitional weather outfits just went up a level.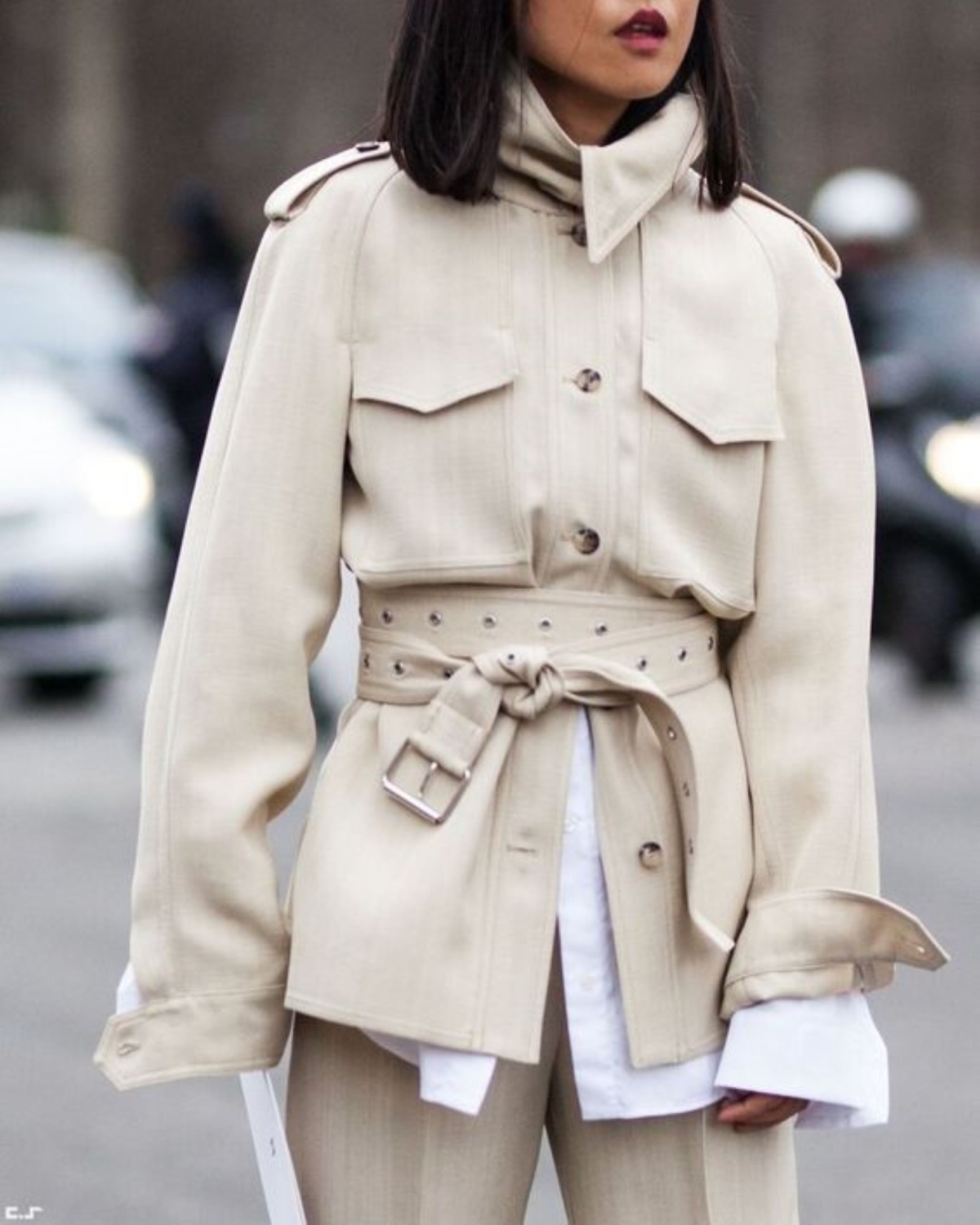 Bomber Jacket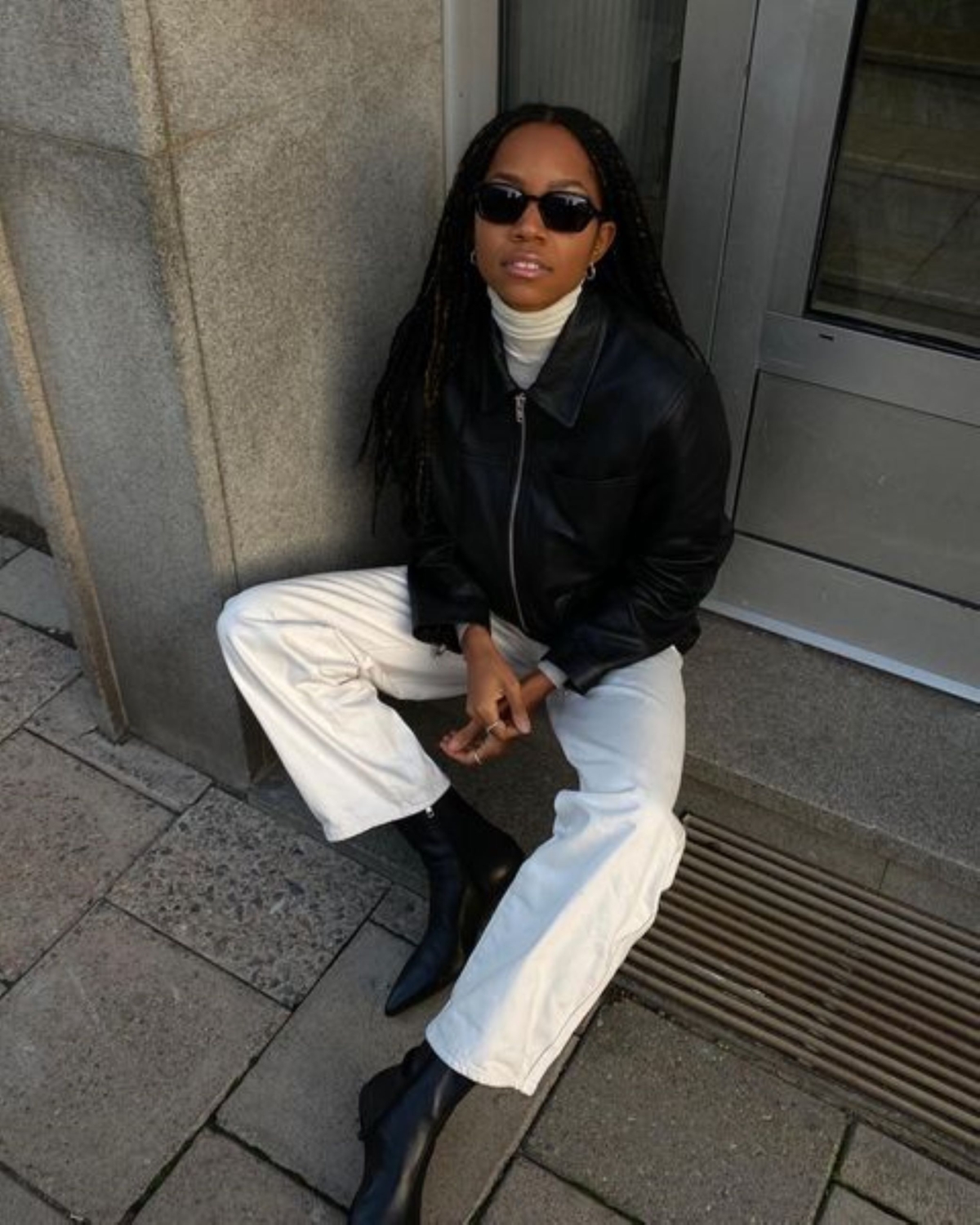 Bomber jackets are having a surprising revival! Though, maybe it's not random at all when we think of all the Y2K trends that are still popular.
I've been seeing the black bomber jacket being the most favourited, worn with straight-leg trousers and fitted boots. To tap into the updated bomber style, opt for neutral shades instead of green or khaki. The neutral shades elevates the more casual bomber style. For warmer weather simply pair with a turtleneck.