Here's three spring outfit combinations if you're stuck on ideas! Yes, florals for spring. The point is not to be groundbreaking, but that you too can wear florals and it doesn't have to be boring. Are we desperately in need of a n o t h e r floral dress? No, but! You can pick up all the floral dresses you have hanging in your closet and style them with a twist. Revive them and make them feel fresh! Play with fashion, don't let it play you!
Replace the Dress with a Jumpsuit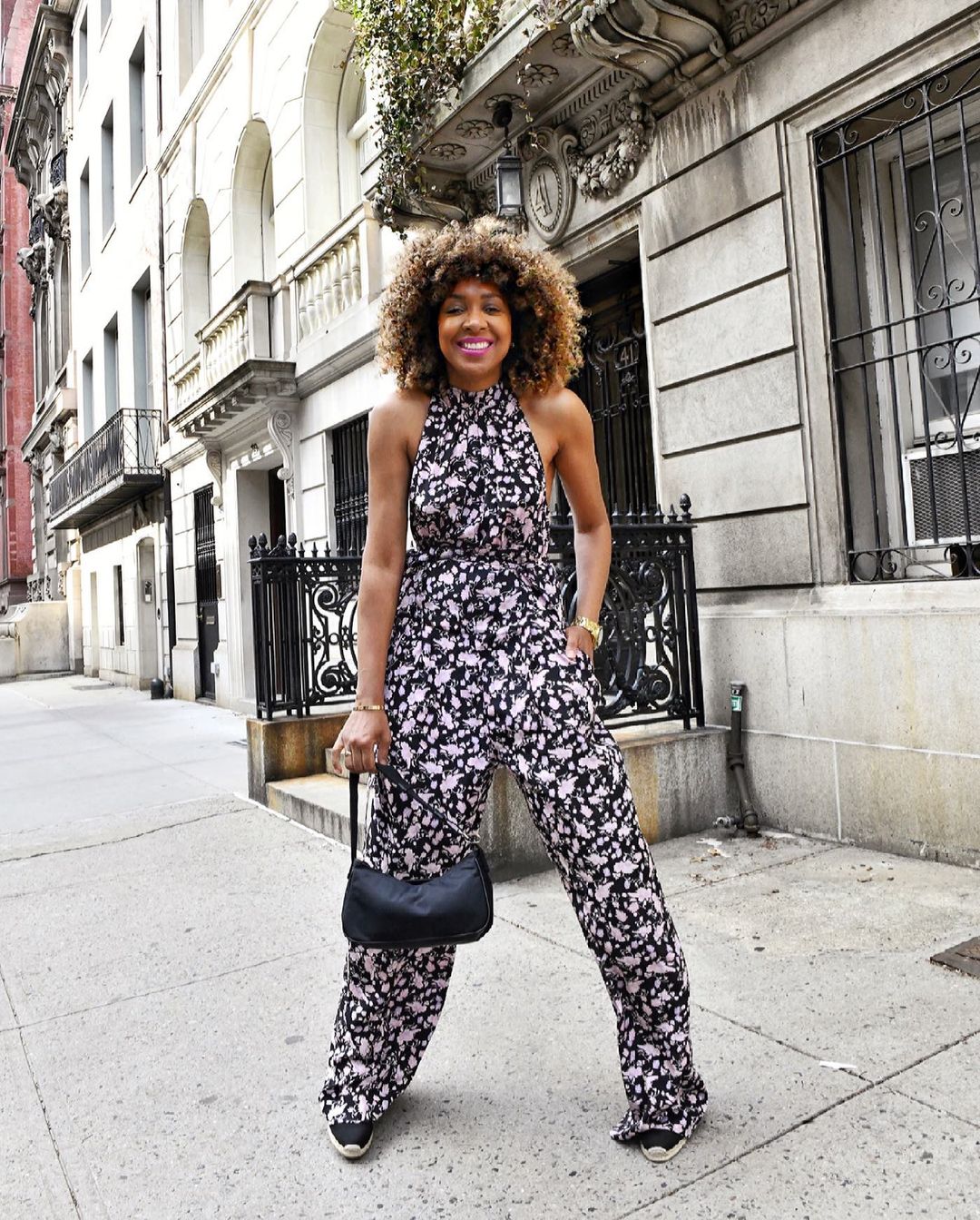 Sure, you'd be able to find floral prints all year round, but there is so much more about florals that comes to mind during the spring. Part of it is that there's the general consensus that flowers go into full bloom this time of year, signaling the start of new beginnings. After a season of drab, gloomy weather, jolts of colours are needed to awaken the senses and divine feminine energy again. However, feminine doesn't have to mean dresses. Why not a jumpsuit? It's unexpected and exciting! Florals can reflect your creativity, femininity, or whatever you make of it. They are a versatile print for all seasons and if they make you happy, go for it! After all, that is how we want our clothes to make us feel.

Wear the Dress with an Statement Belt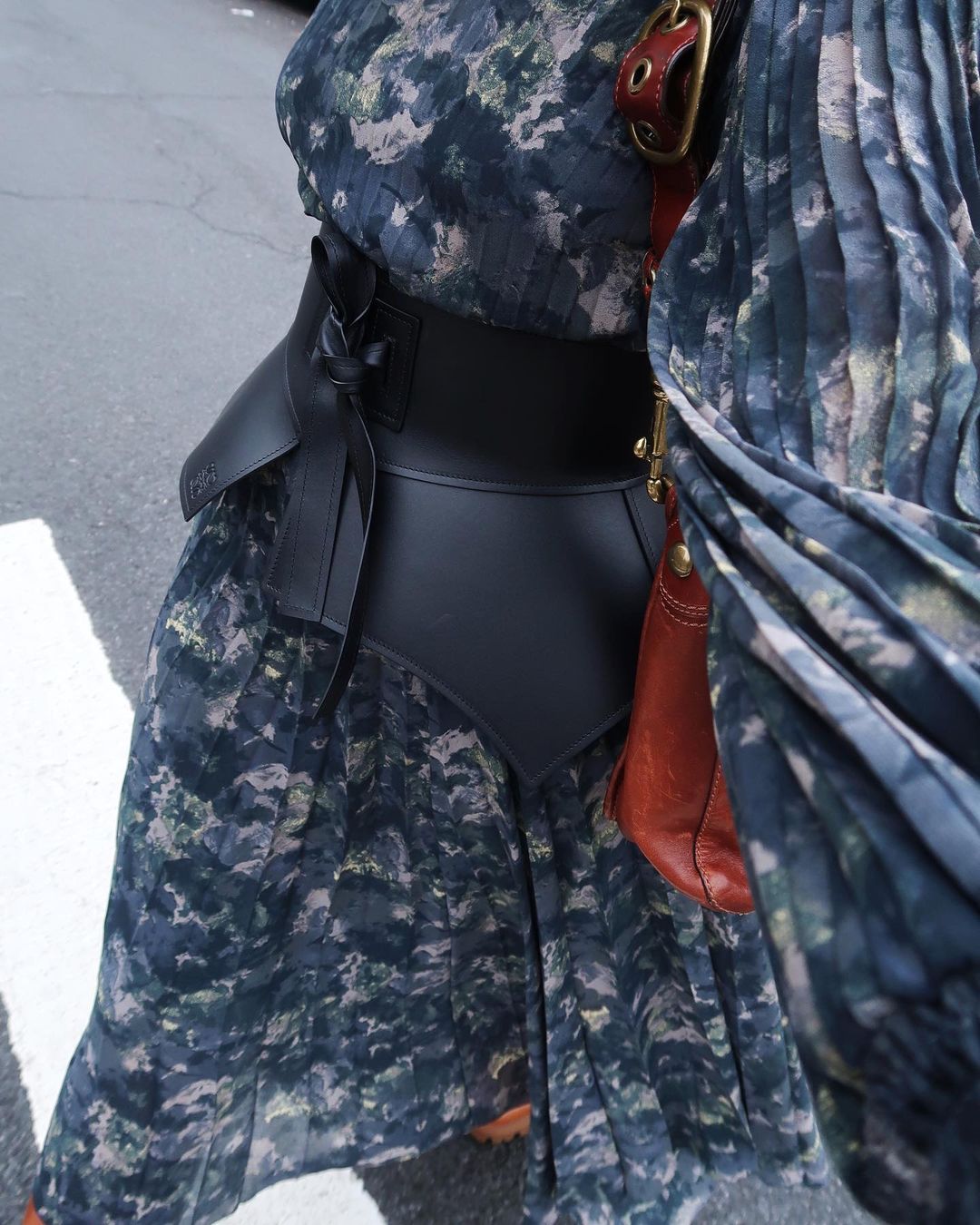 On a more masculine note, you can choose to wear something moodier, edgier and defy the usual meaning of spring dressing with a structured belt. To me, the ways that fashion brands rework how the motif is used to fit the narrative of their collections should be celebrated. It's also how floral prints are being done and interpreted that can be groundbreaking, don't you think? I always rave about the Loewe Obi belt, but that's because it's that good. It gives a twist to any "boring" floral dress you might have. Actually, it gives an edgy twist AND a snatched waist to all of your fits. You read it here first.
You can see more of how I style the Loewe Obi Belt in both black and tan on my TikTok and Instagram.

Wear the Dress with Chunky Shoes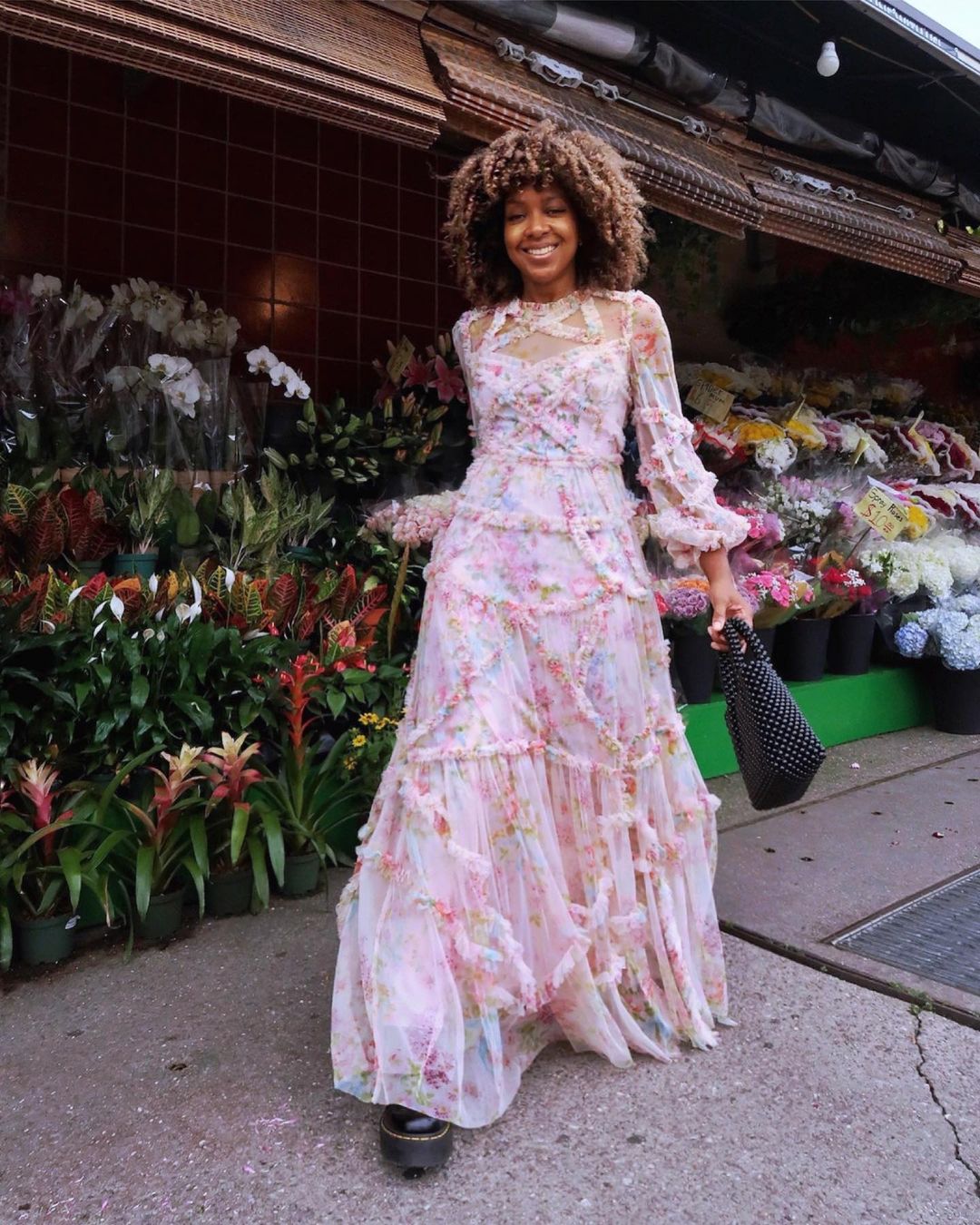 If you feel like you're overdressed, run with it! But try pairing it with the beloved Dr. Martens – which take every outfit up a notch. Do you own a pair? This is one of the few things I am telling you – must have. You won't want to take them off (after you've worn them in a little, of course). The boots are edgy and will also give you some height. We're all aware that the words 'high' and 'comfortable' rarely co-exist, but with these they absolutely do. I can envision pairing these "prairie" dresses with a leather jacket (coloured leather is another big trend for Spring). When it's hot, shed the jacket and Dr. Martens, throw on your favorite sandals (chunky for me) and voilà! Tip: always pair daintier pieces with edgier ones to create balance while still possessing the badass factor.

Well if this doesn't get you itching for Spring… How are you styling your florals this season?