Hosting a dinner party at home is so much fun, because basically you can choose whatever outfit and won't need to commit because I'm guessing your dinner table is not too far away from your closet. It's one of the greatest opportunities to break your wardrobe wide open and wear some of your most exciting things! Still, evening dressing presents itself with some interesting questions: should I wear heels? What if everyone else is super casual? Am I too casual? I want to give you options for a foolproof dinner party outfit. There is no guarantee that the food will be of MasterChef level, but you can ensure that the fashion standards are the highest.
The Fuss Free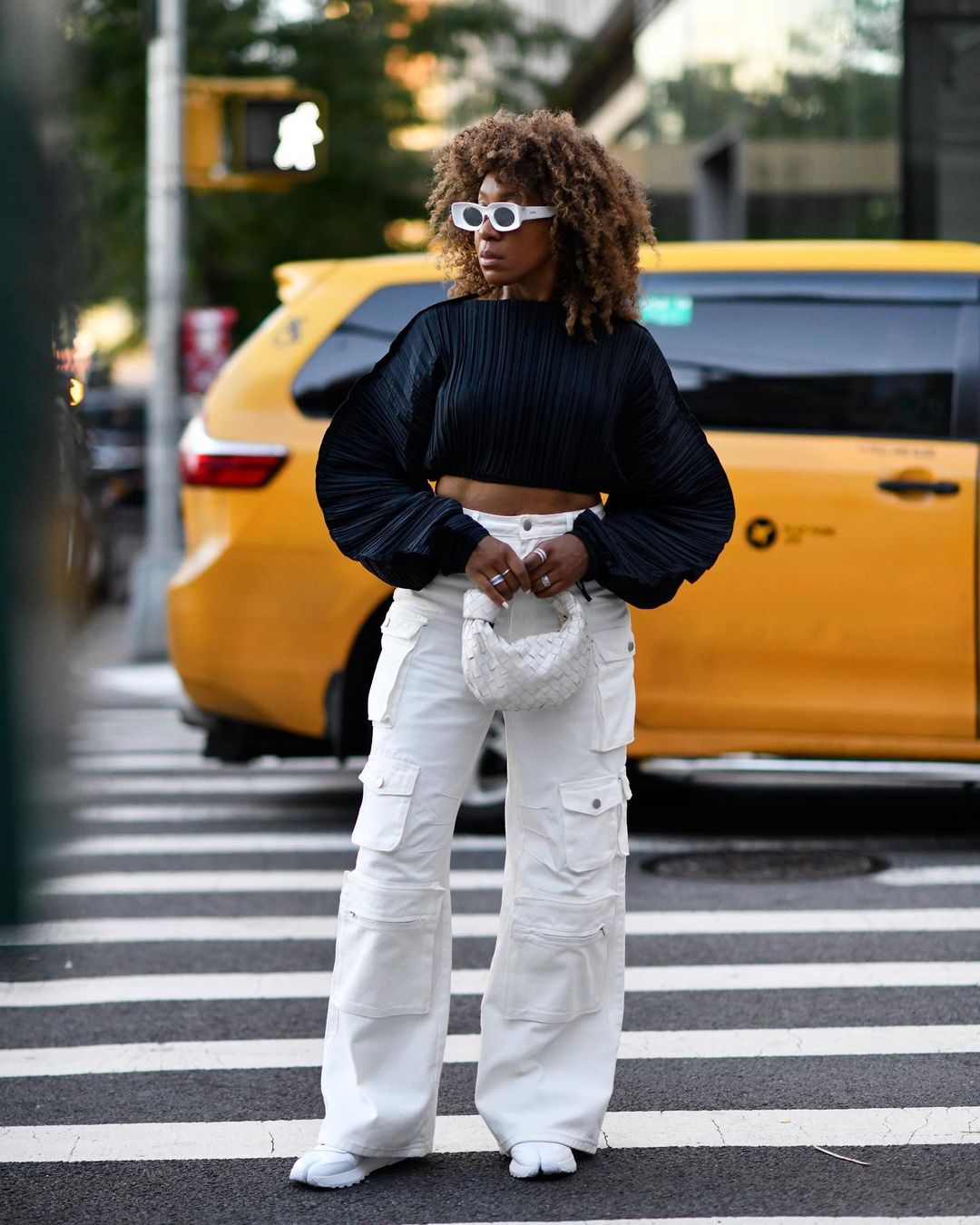 Fuss free does not mean loungewear. Any other night of the week you'll be cooking in the comfiest clothes you own, but for dinner party outfits, loungewear won't cut it. You'll want to dress up. But not be so dressy you feel overdressed. This might be the perfect opportunity to try out something new. For example the cargo trend. Cargos + Tabi Sneakers = it's a wombo combo!

Party at the Top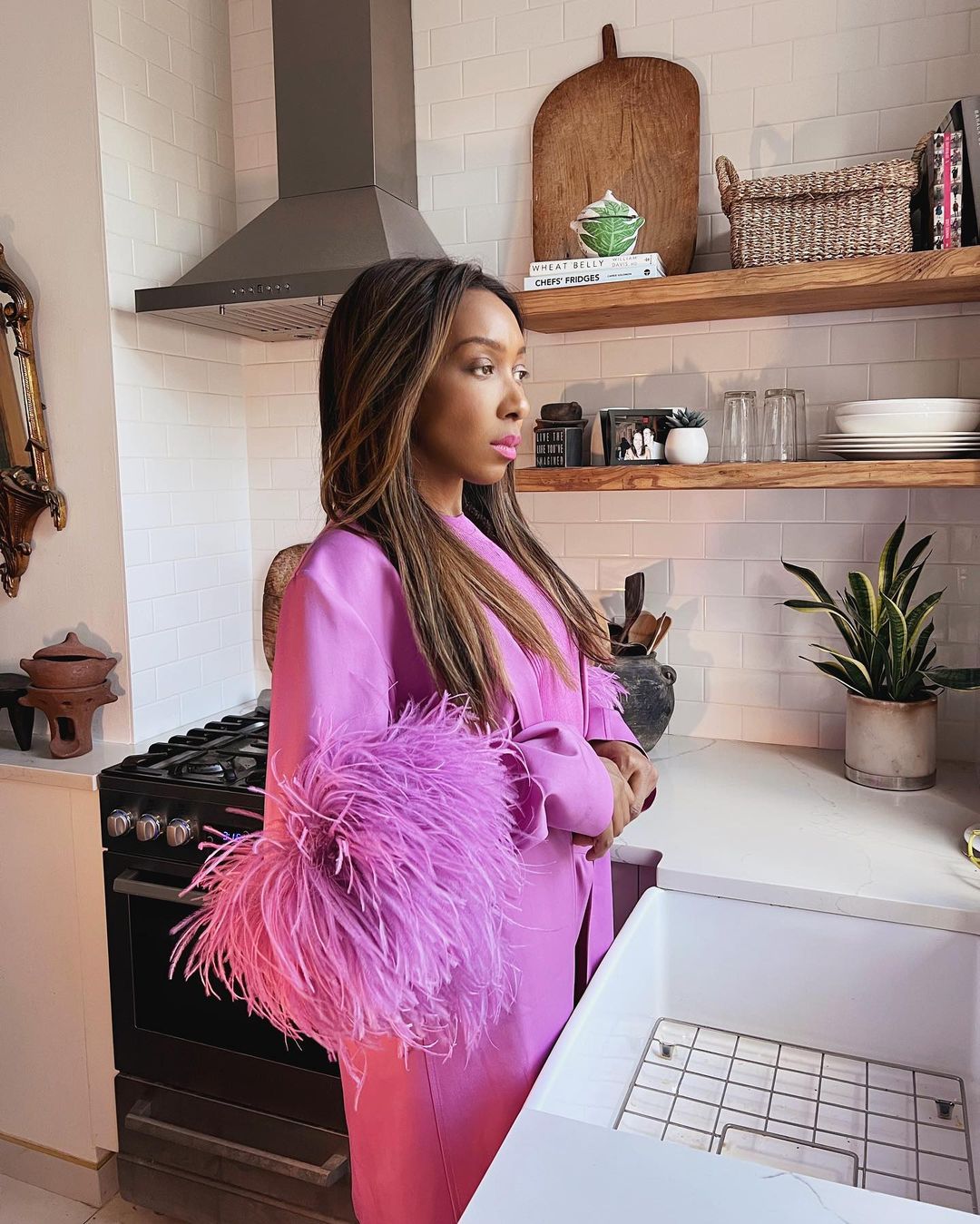 Think about what's happening with the top half of your outfit (after all, at the table that's pretty much what's there to see). Perhaps it's time to rock the statement top you've been dreaming about for weeks. This Lapointe magenta suit, for instance, is pure joy. If you love dressing for comfort and style, this is it.

All Out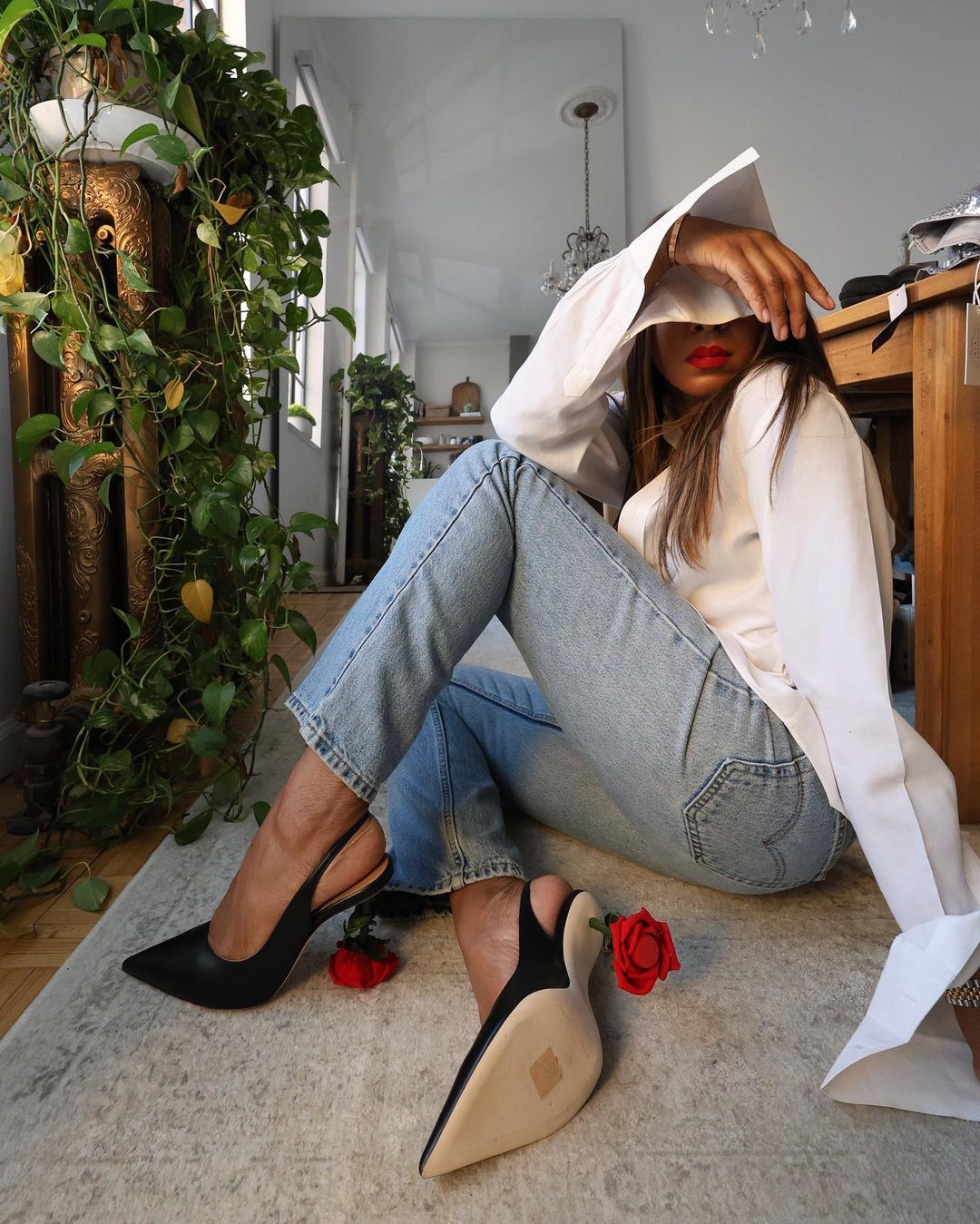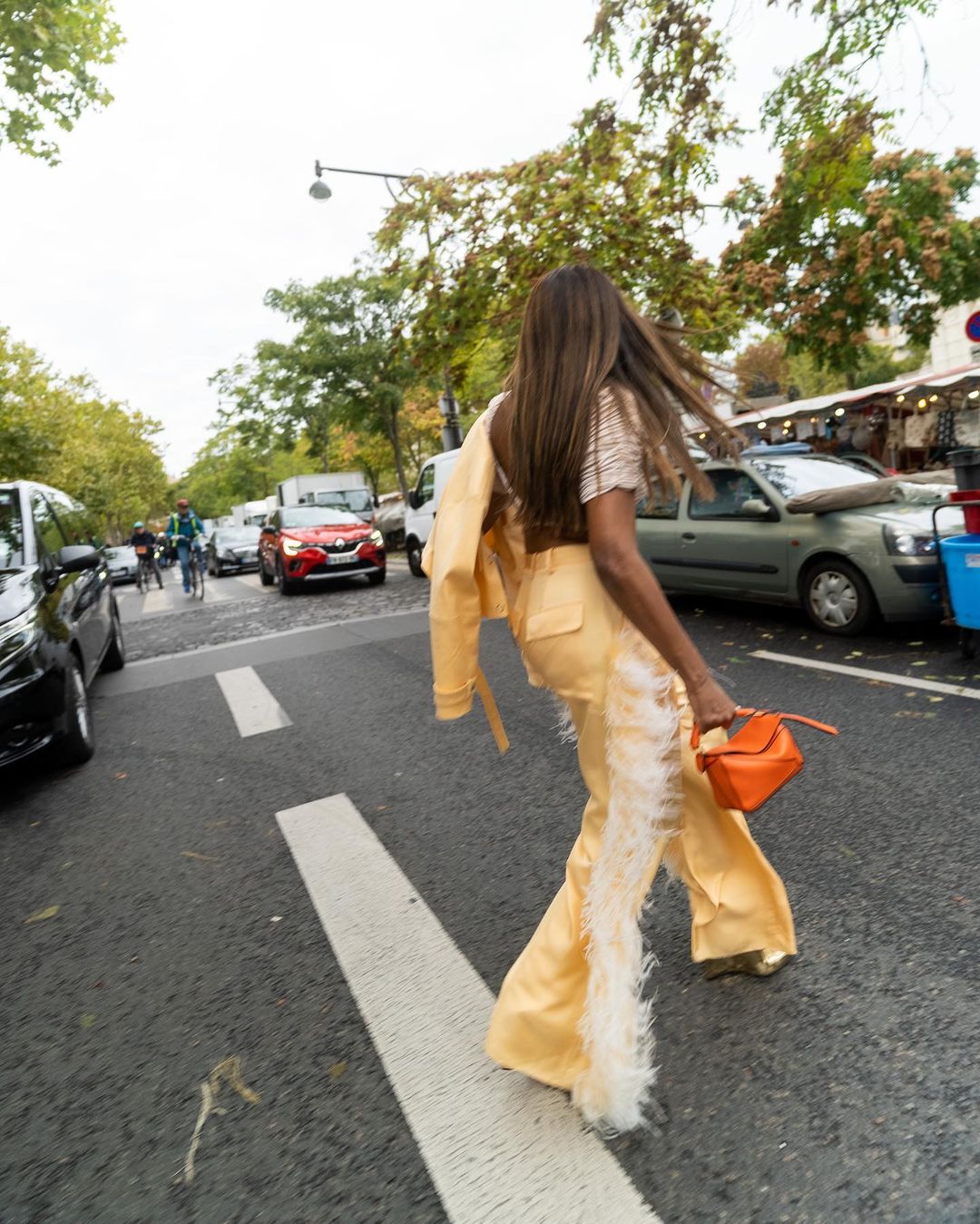 If your friends are coming chez toi, make the most of the wardrobe at hand and use this as a testing ground for the brave look. This sequinned green dress is pure drama. So are these pants I'm wearing by Lapointe! Daring but still sensual. I love a bit of glam all year round, so I always look for interest in my accessories, for example, this pair of rose-heeled slingback shoes by Loewe. It's the provocative heel for me!

Extra Tip: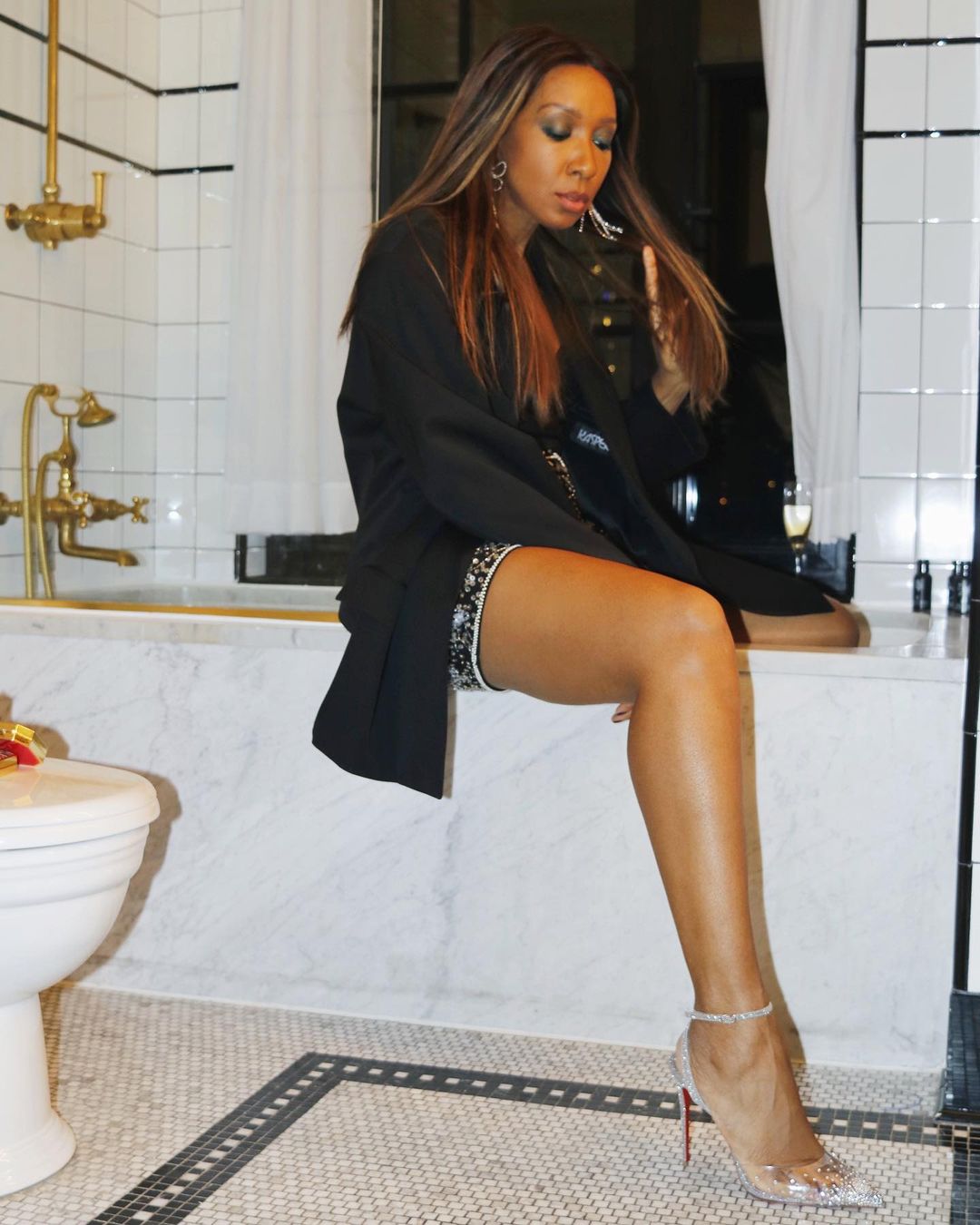 Great jewelry or fun heels are the "cherry on top" of any dinner party outfit! Hosting at home is also the perfect excuse to wear shoes you love but don't get much use out of. I am wearing Louboutin embellished pumps – the embodiment of glamour.

What's your go-to dinner party outfit?