An inexpensive necklace I liked (found at a random jewellery shop)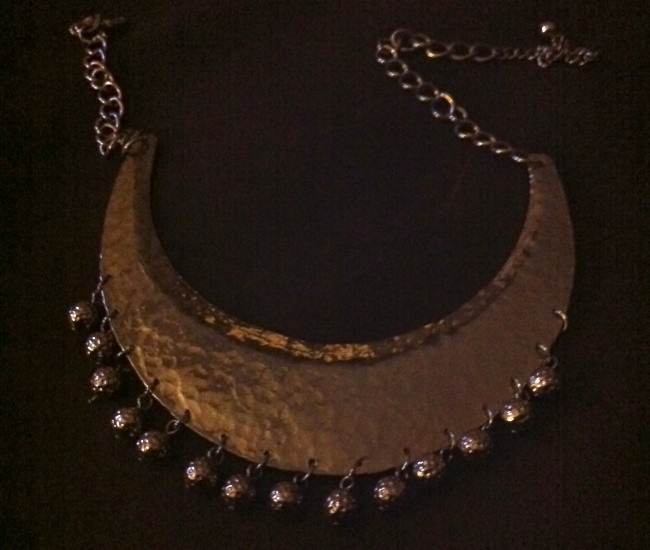 I preferred it cleaner looking with the rings alone and balls removed (used pliars)
I can't get enough of fringe jackets & loved this old men's one found at the Brooklyn flea. Been wearing them a lot in between blog pics
Grey suede shawl with fringes that almost touch the floor. Perfect.
Took this sneak shot in the changing room at the Artist & Flea market (it's from
Gypsy Natio
n
). The owners told me they've seen some of you visiting after the blog post about them. Hope you liked it there : -)
The long black neck piece and brass coin necklace are from the Brooklyn flea
***
A snippet of recent finds.
***
ps. Thanks everyone for the ASOS votes and support. I didn't get enough votes to win but it was fun taking part 🙂