Photos taken on the way to drinks on Friday in the east village.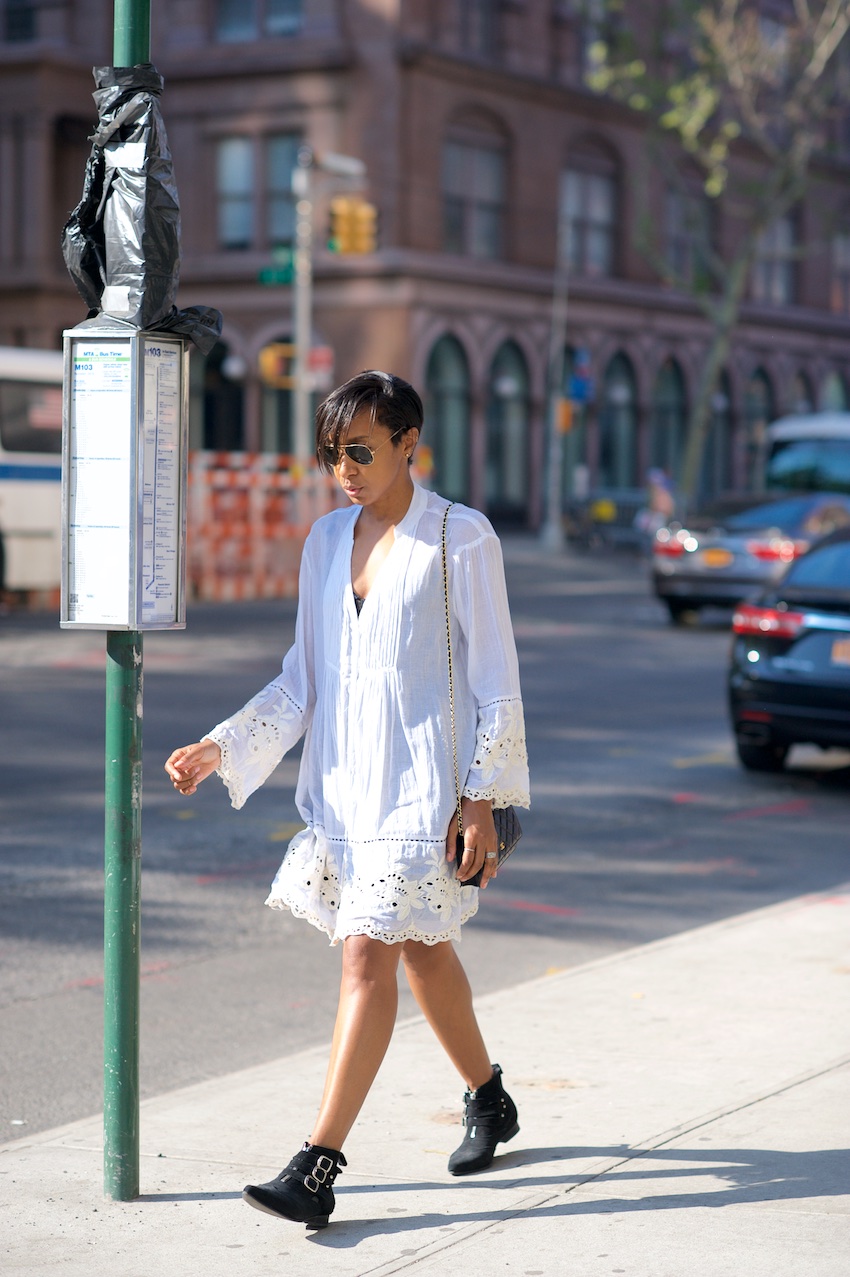 I wore this white lace dress that I found at a consignment shop with the underground boots.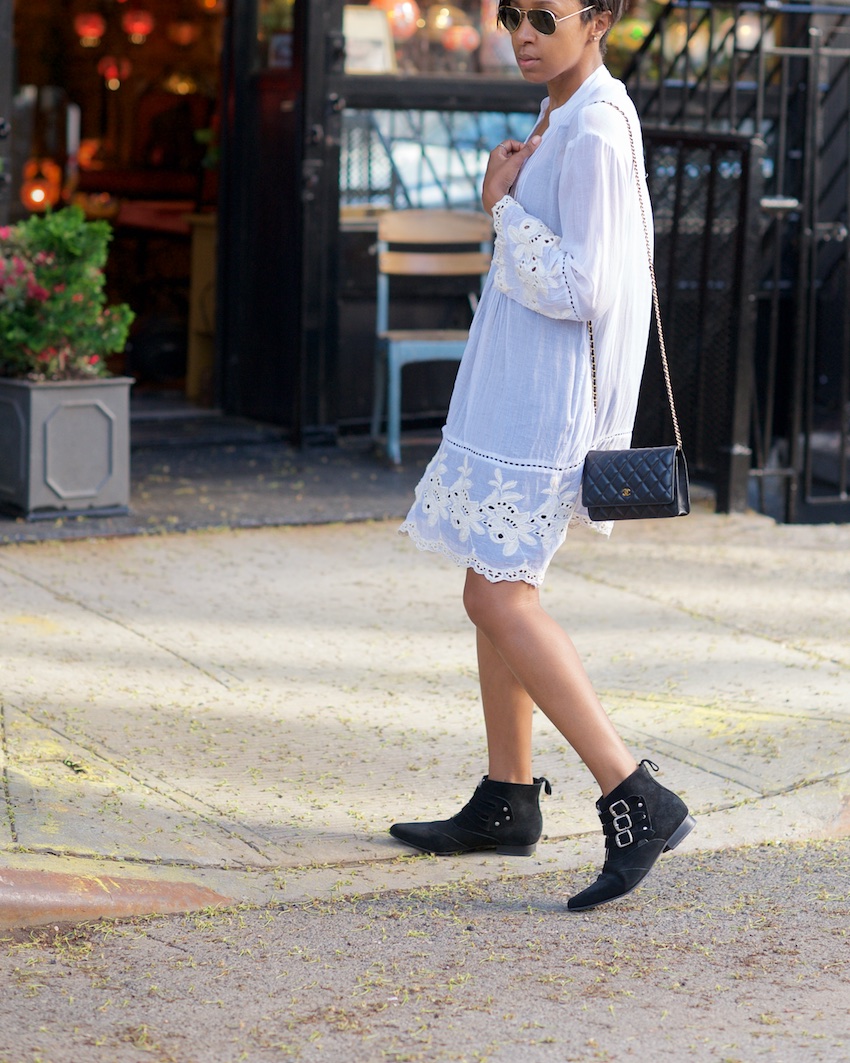 White dress: INA.  Suede ankle boots: Underground. Try Aldo Nearly fell off chair seeing these Choos (really?) Pre loved bag: Chanel (the site's legit). Shades: Ray-Ban
Imagine finding a floor length version of this though?  Well not floor length or the bottom would be torn to pi** but you know what I mean.
Any peasant style dress  to me feels like the auto pilot/default in summer.  Long time readers know the boots seen before here with a long dress in winter and here in red.
ps. Don't forget to check out the street style tab above for more outfit ideas.
pps. Ongoing NYC shop reviews kick off from tomorrow!!! I should have done this years ago.