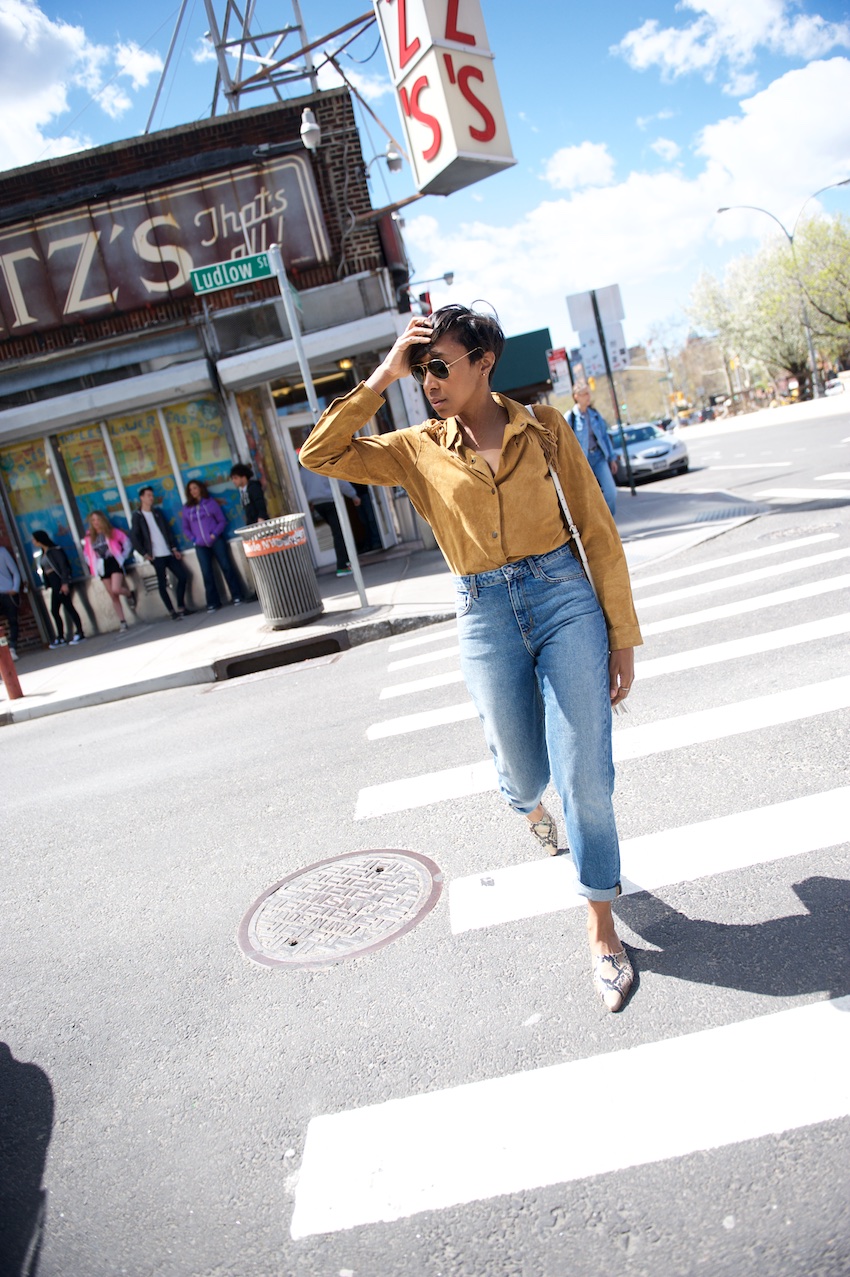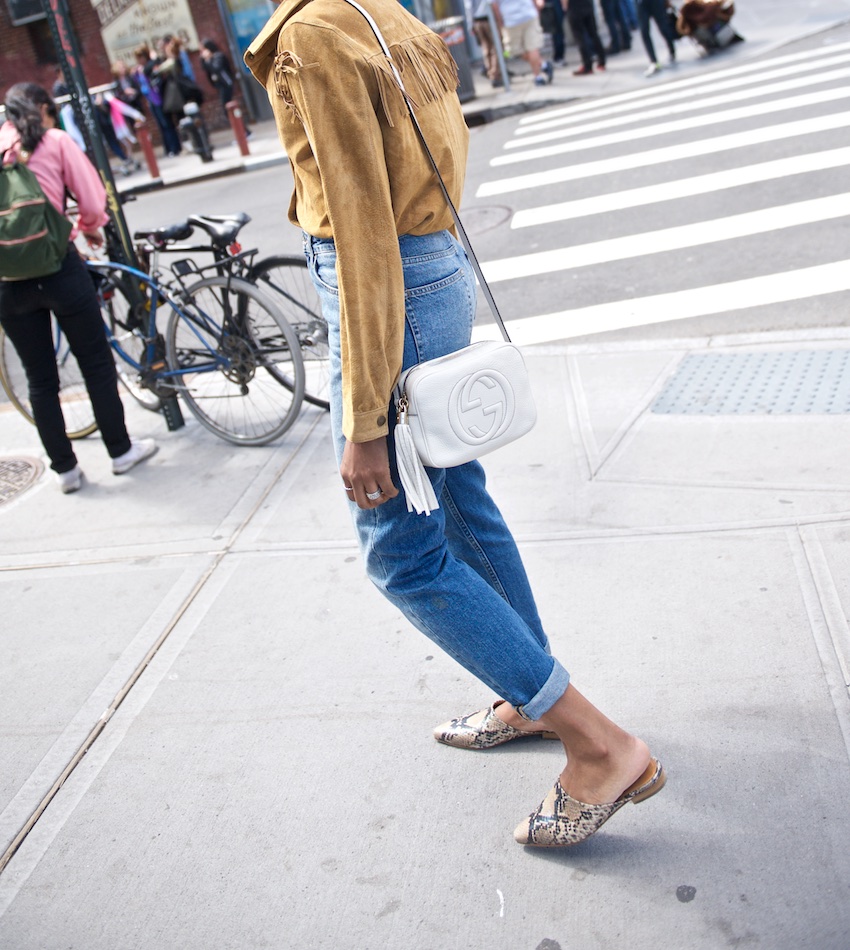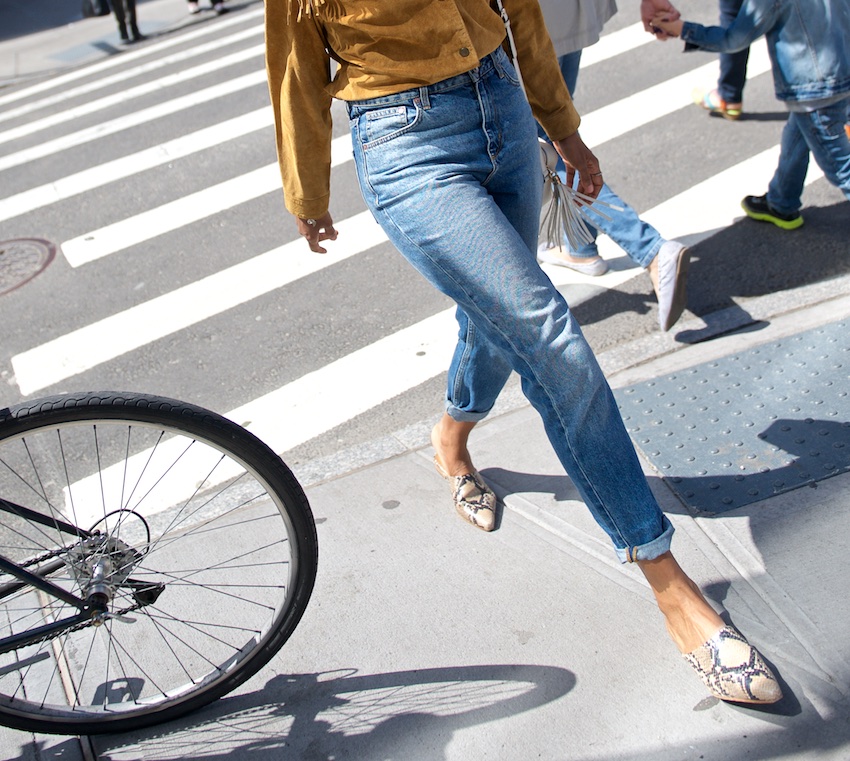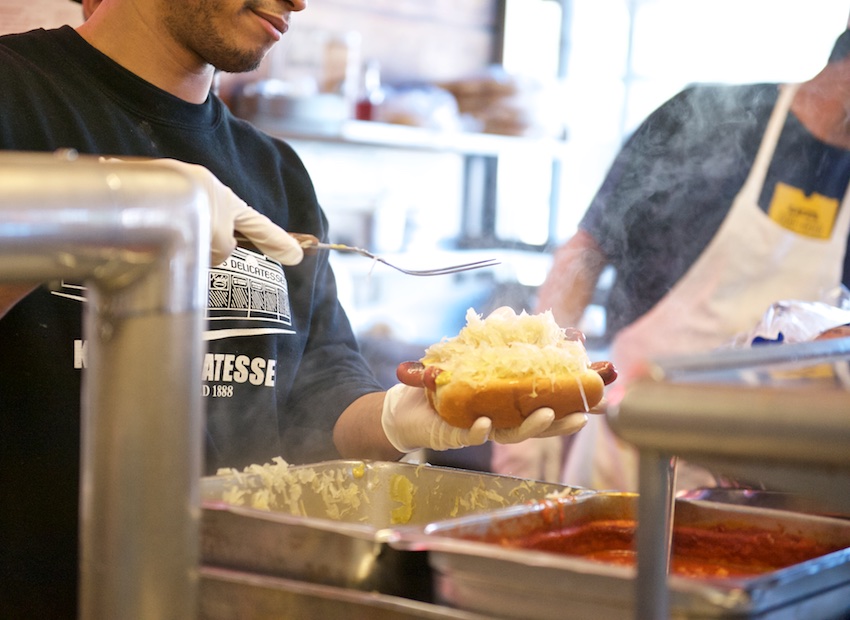 Mum Jeans: H&M. Rajni Jacques told me she loves these ones that Asos makes when I interviewed her (here). Suede shirt: Vintage/Urban Jungle. Snake skin slides: H&M. Bag: Gucci. Shades: Ray-Ban
All this time in New York and Michael and I had never stepped foot inside Katz deli on Houston street.  Still got a buzz eating gigantic sandwiches despite it being tourist central. Disclaimer: we went to pick up a sandwich for a out of towner.
I wore high waist jeans and a vintage suede shirt which is really thin so light weight enough for the temps.  If you're considering the slides I say get if you have flat feet like mine. They're walkable and have a cut that doesn't scream low end.