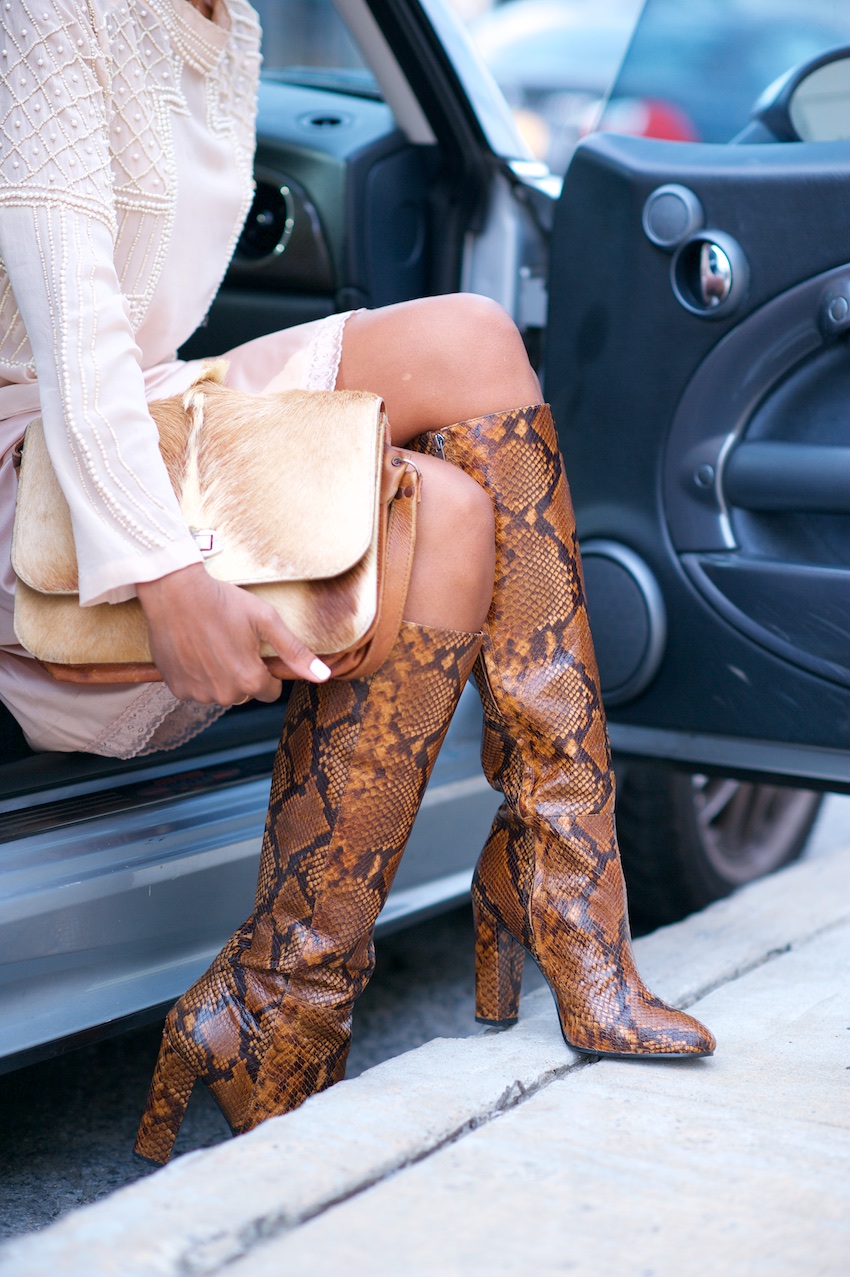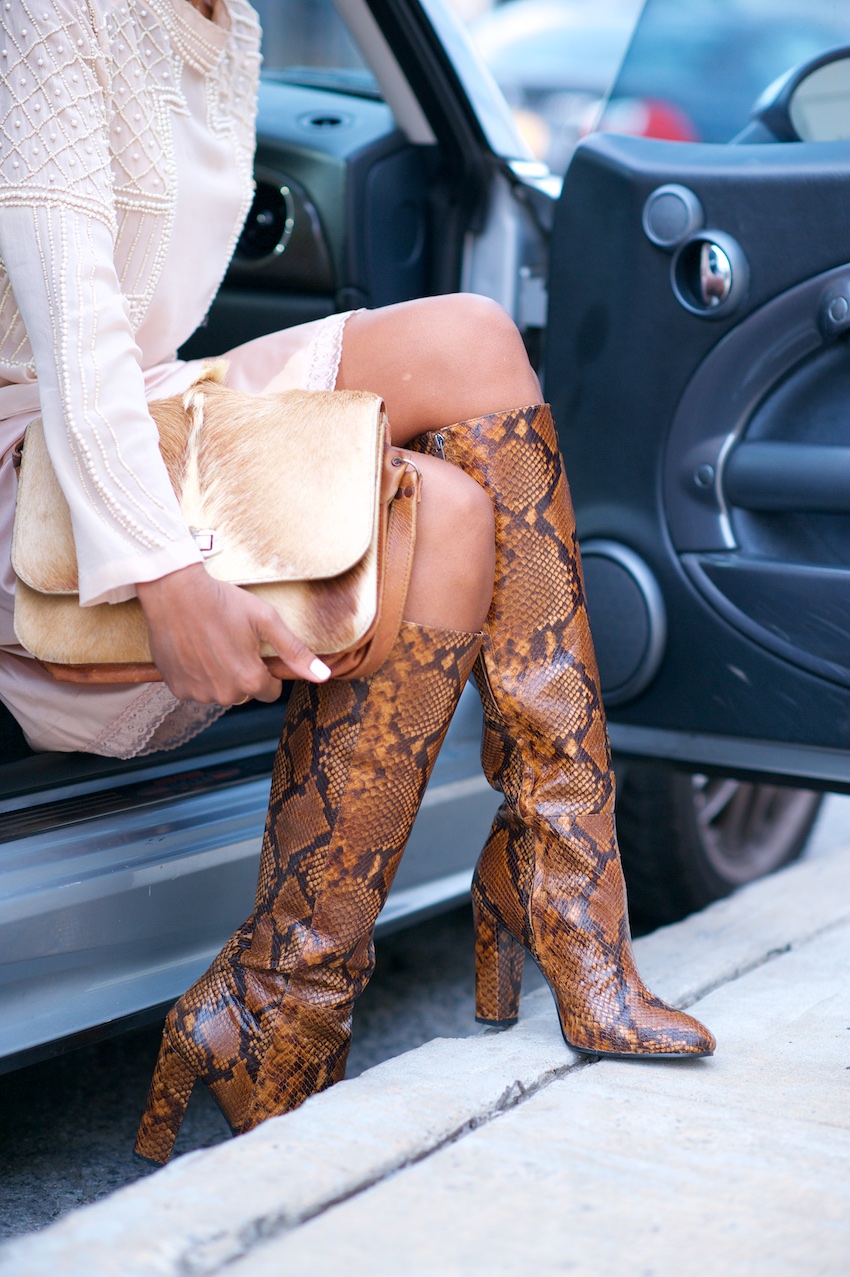 I smell boot weather…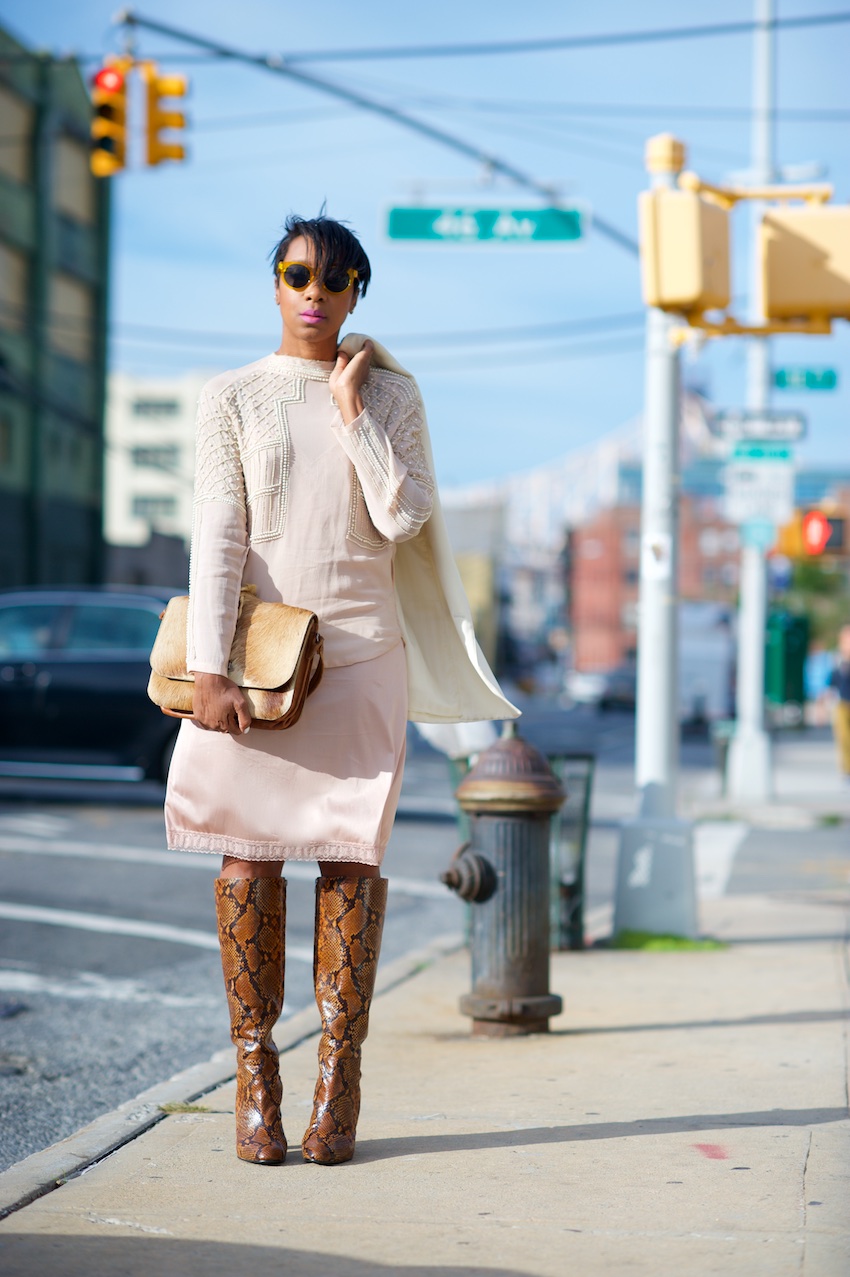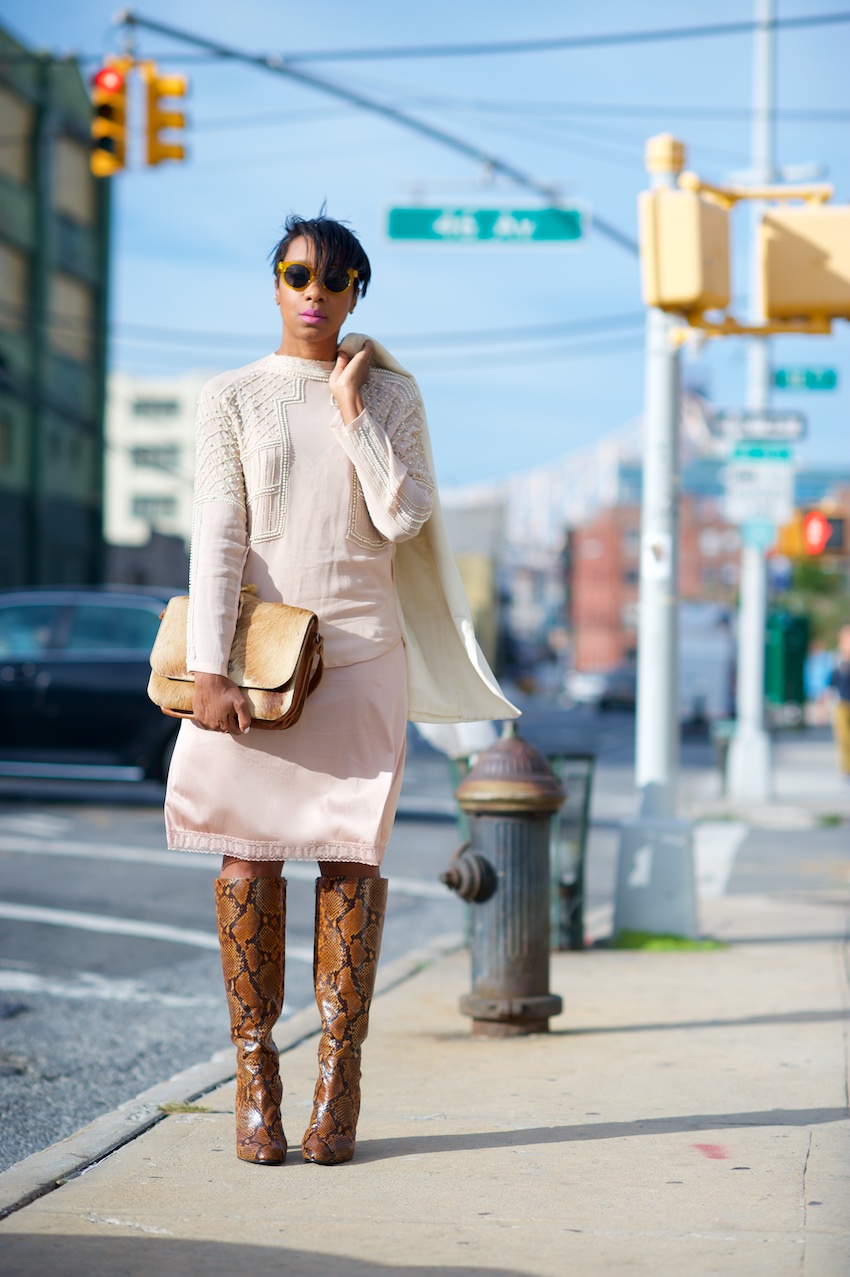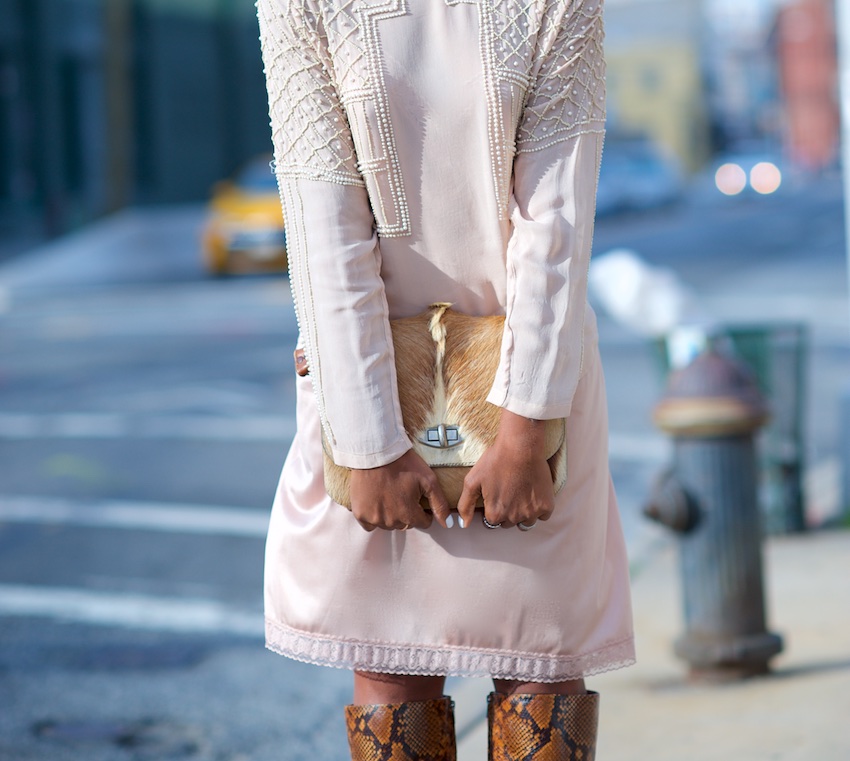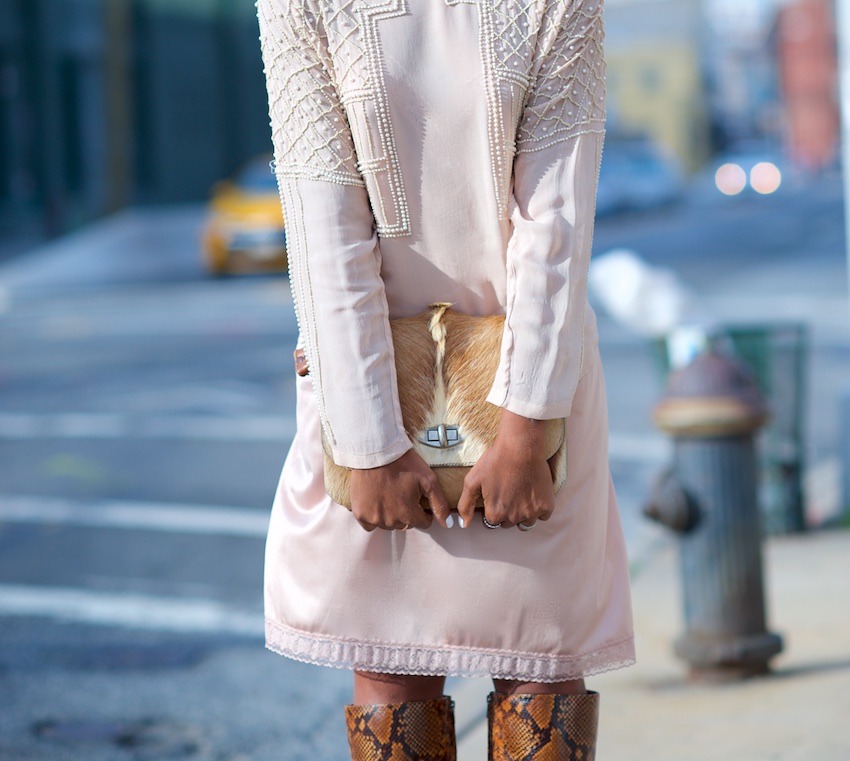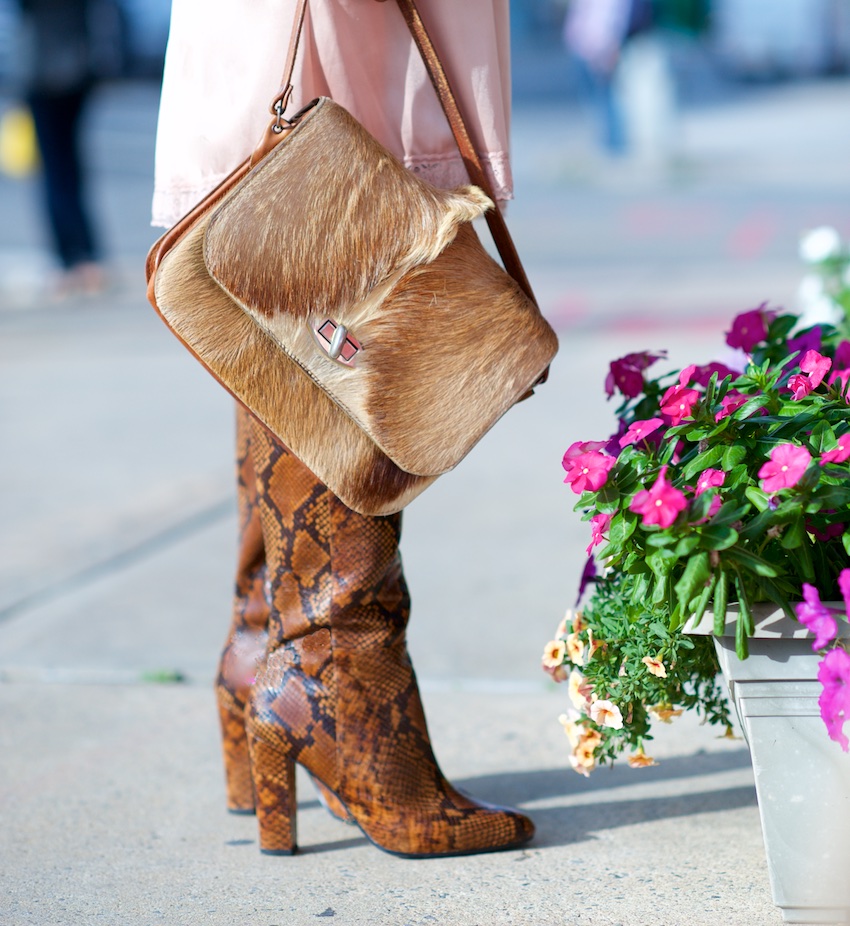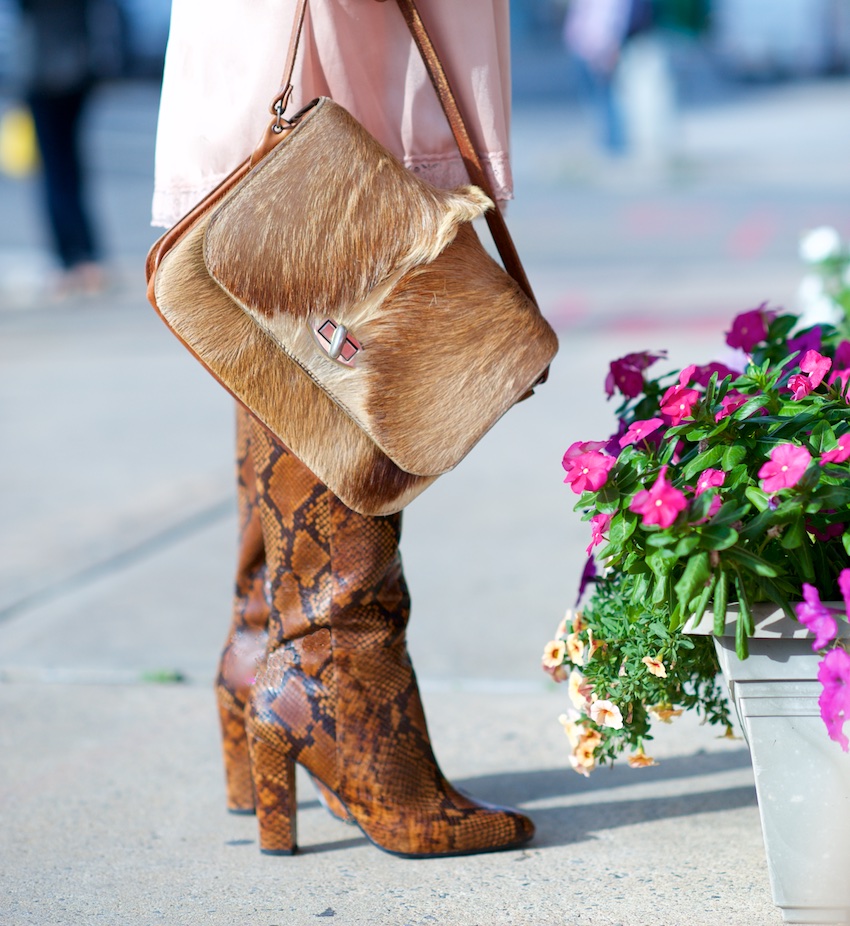 Jacket: Silence & Noise. Love their longer version.  Slip dress: Walmart. Try layering with Topshop's version. Beaded blouse: Zara.  Boots: Aldo (free ship both ways on this link),  Office's croc version or this kitten heel version is sick!  Bag: Vintage. Shades: Vintage. Try Shopbop or Asos.
Yep!  It's semi cool enough to start layering in New York and a slip dress with boots is my jam.
  This thin blouse and slip dress worked together so I layered the blouse over the slip dress (you saw it before worn in summer in this older post!). This time I wore the dress with an oversized ivory blazer that I've had forever (I need a new one to be honest).  The H&M blue one is still a personal fave though.
Ahhhh the boots.  Normally you'd see me wear ankle boots but you get the general nude theme here so I whacked on the tall snake boots instead which are surprisingly comfortable if anyone's semi-contemplating.