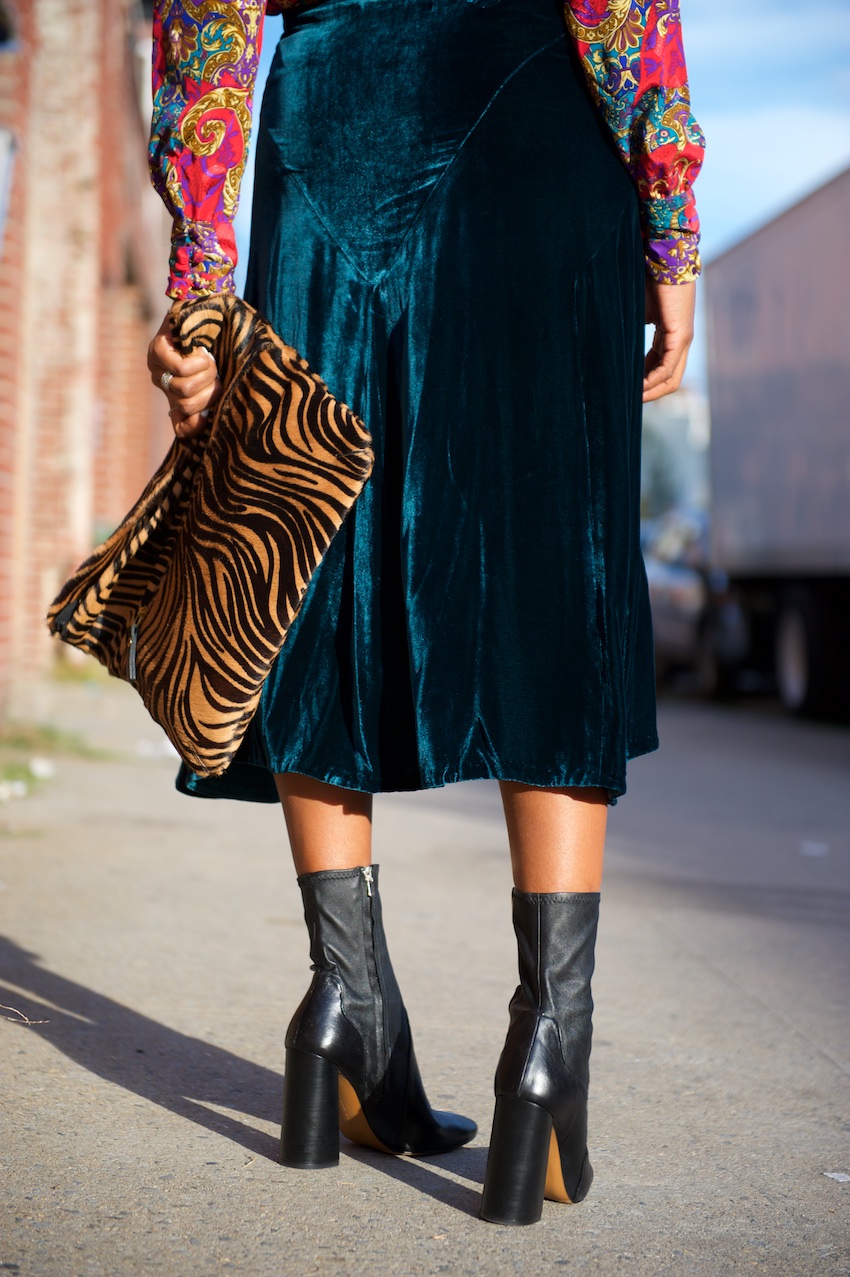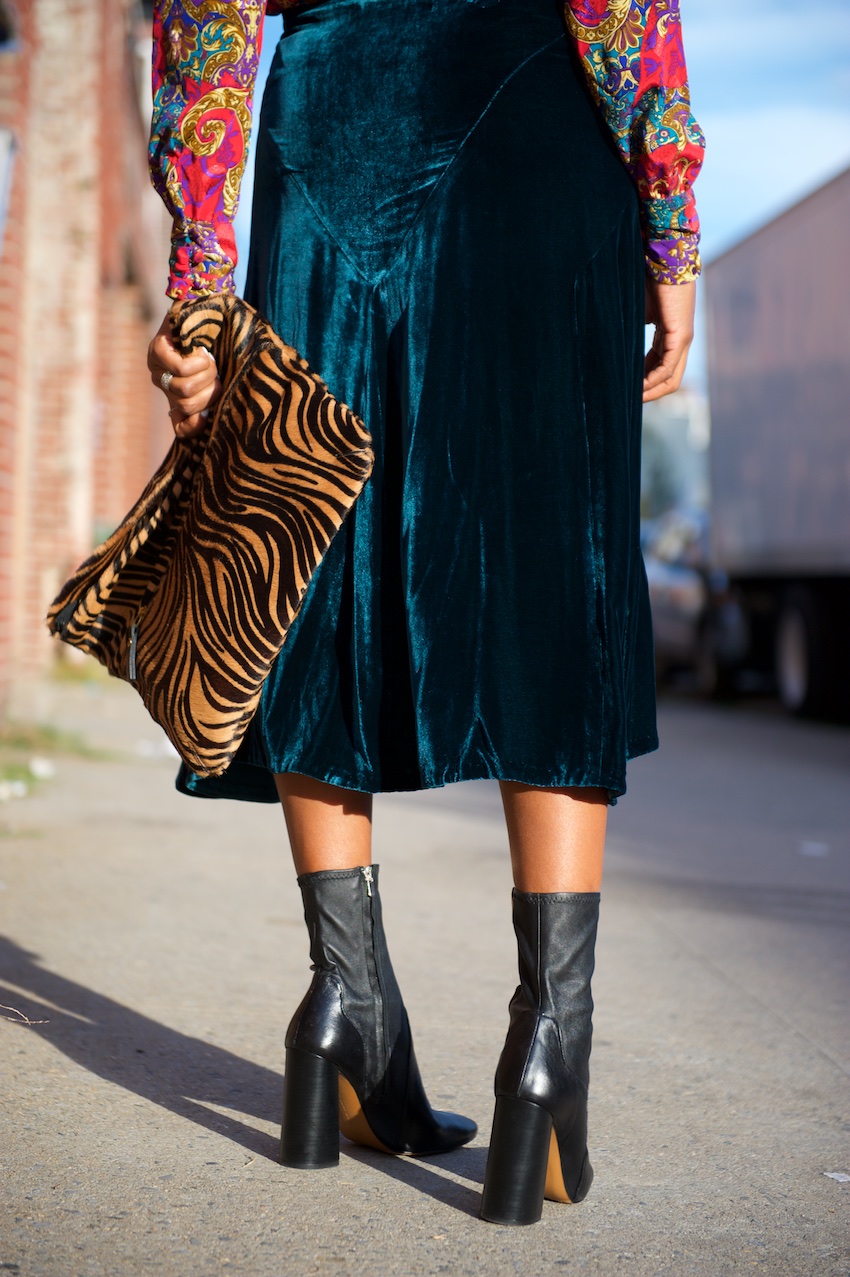 Wear velvet, tiger and paisley all at the same time…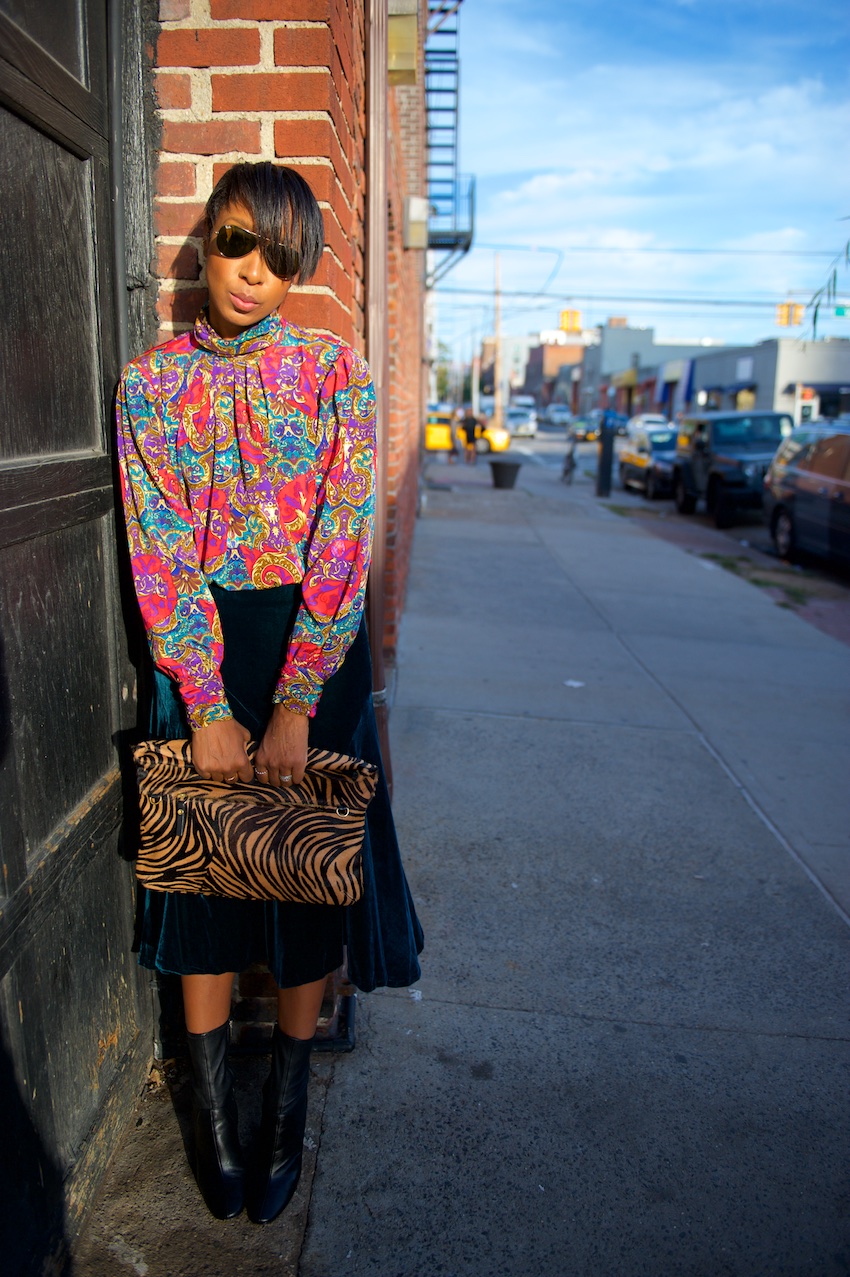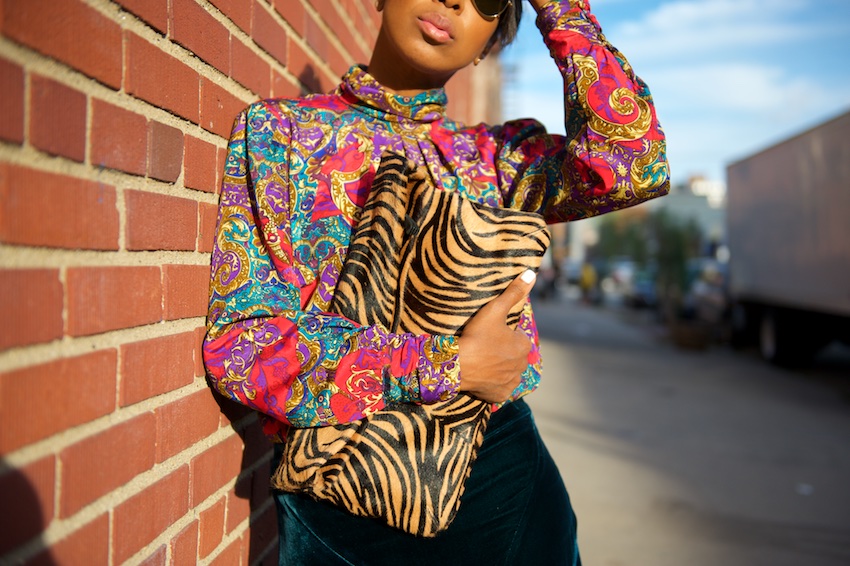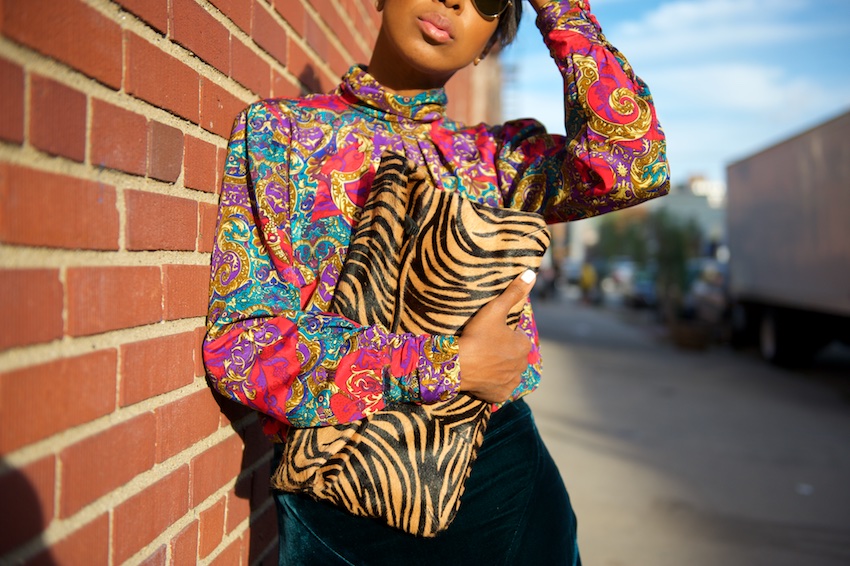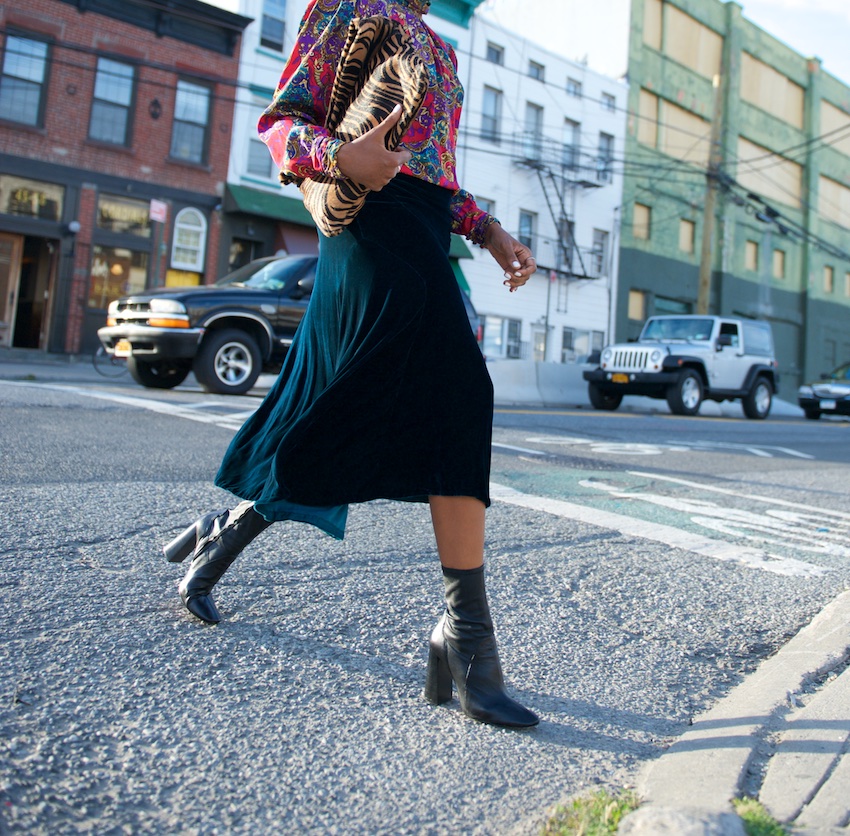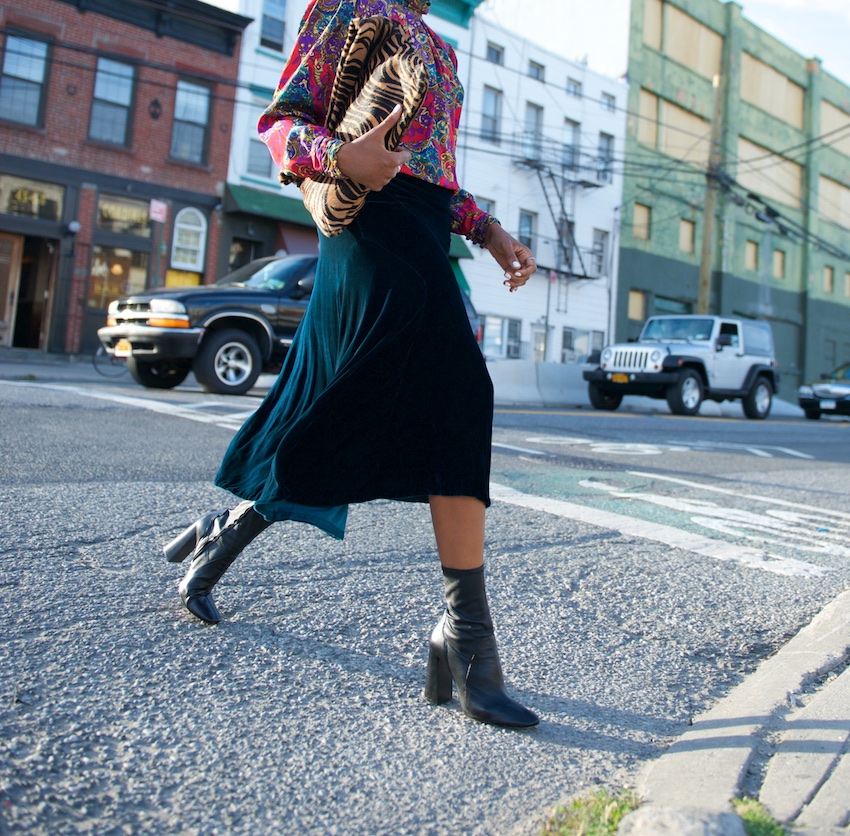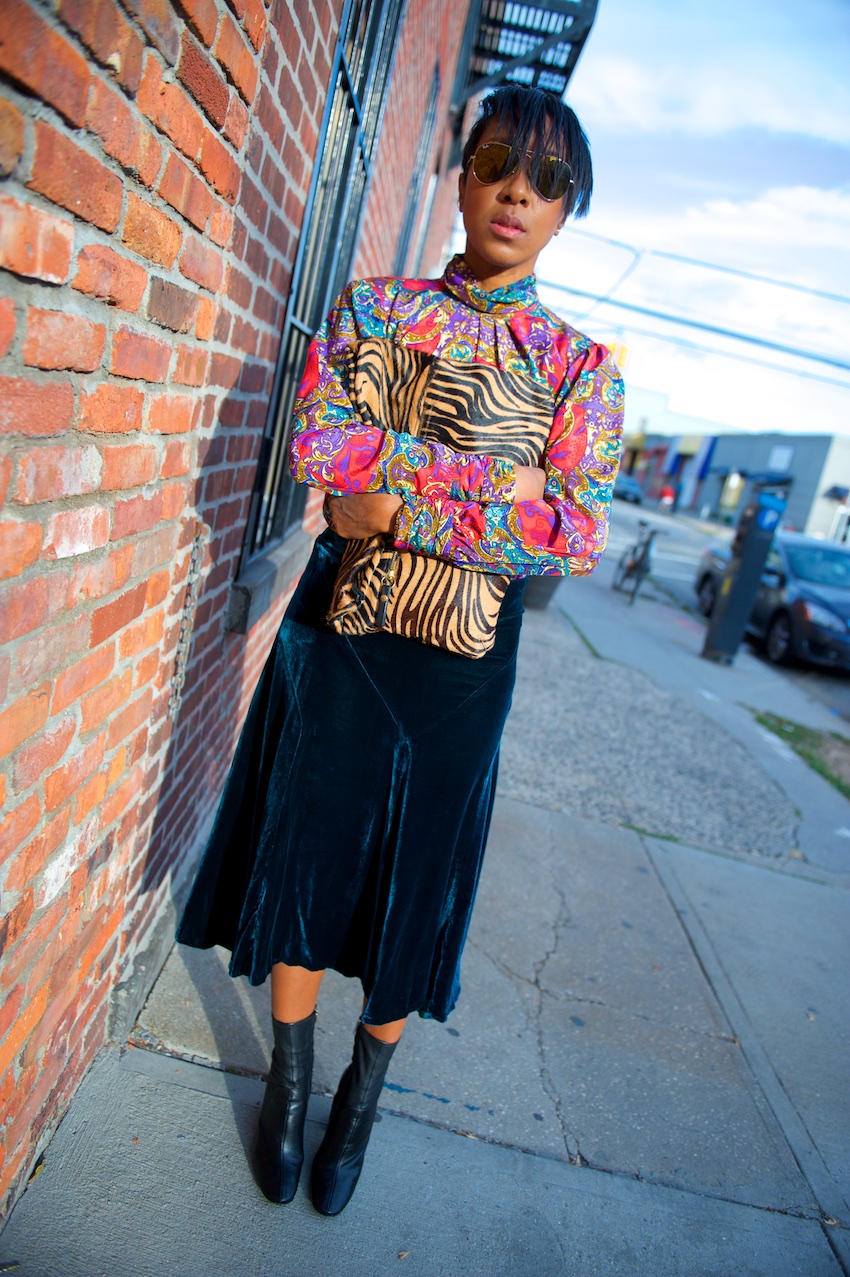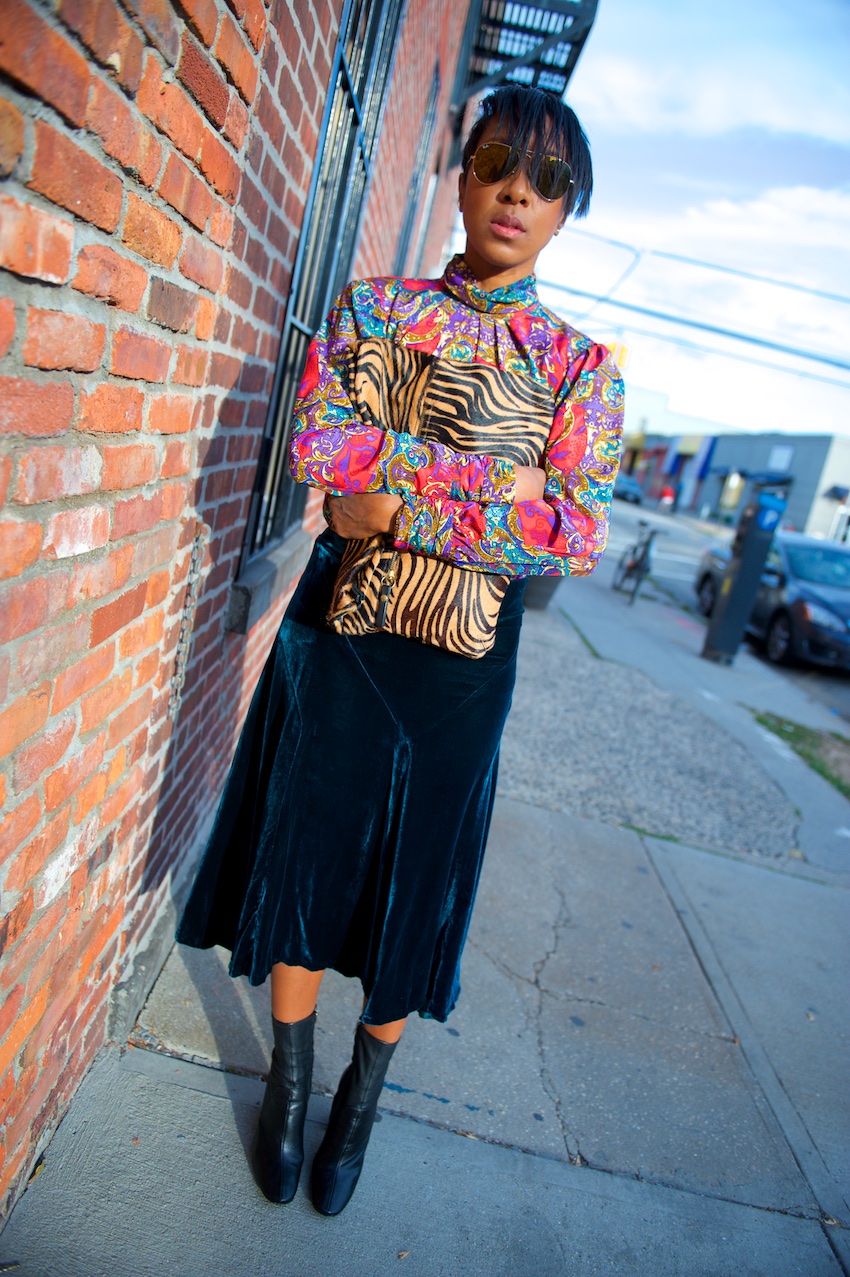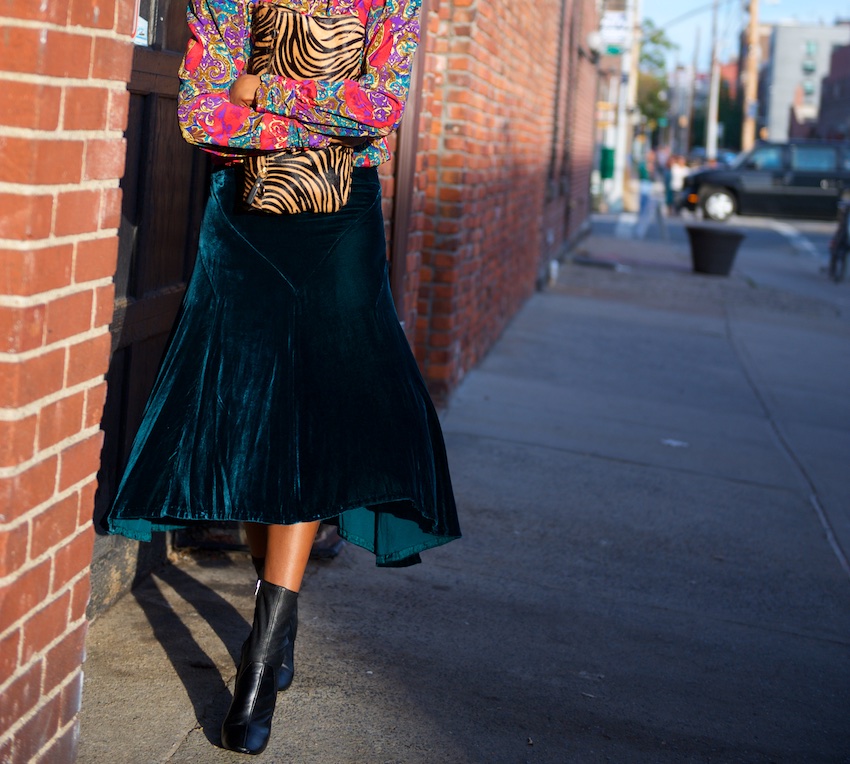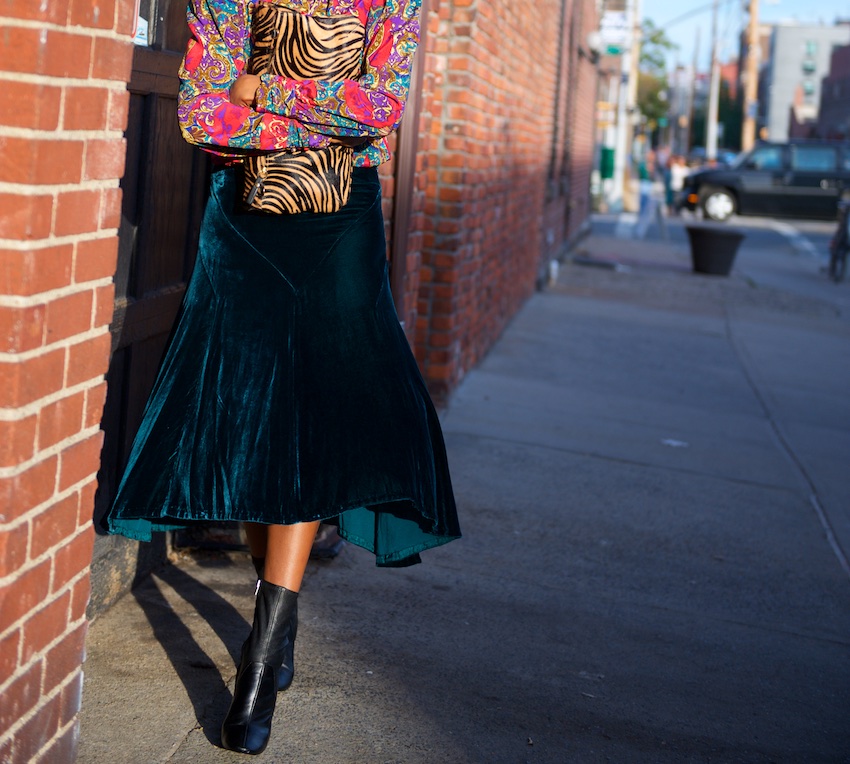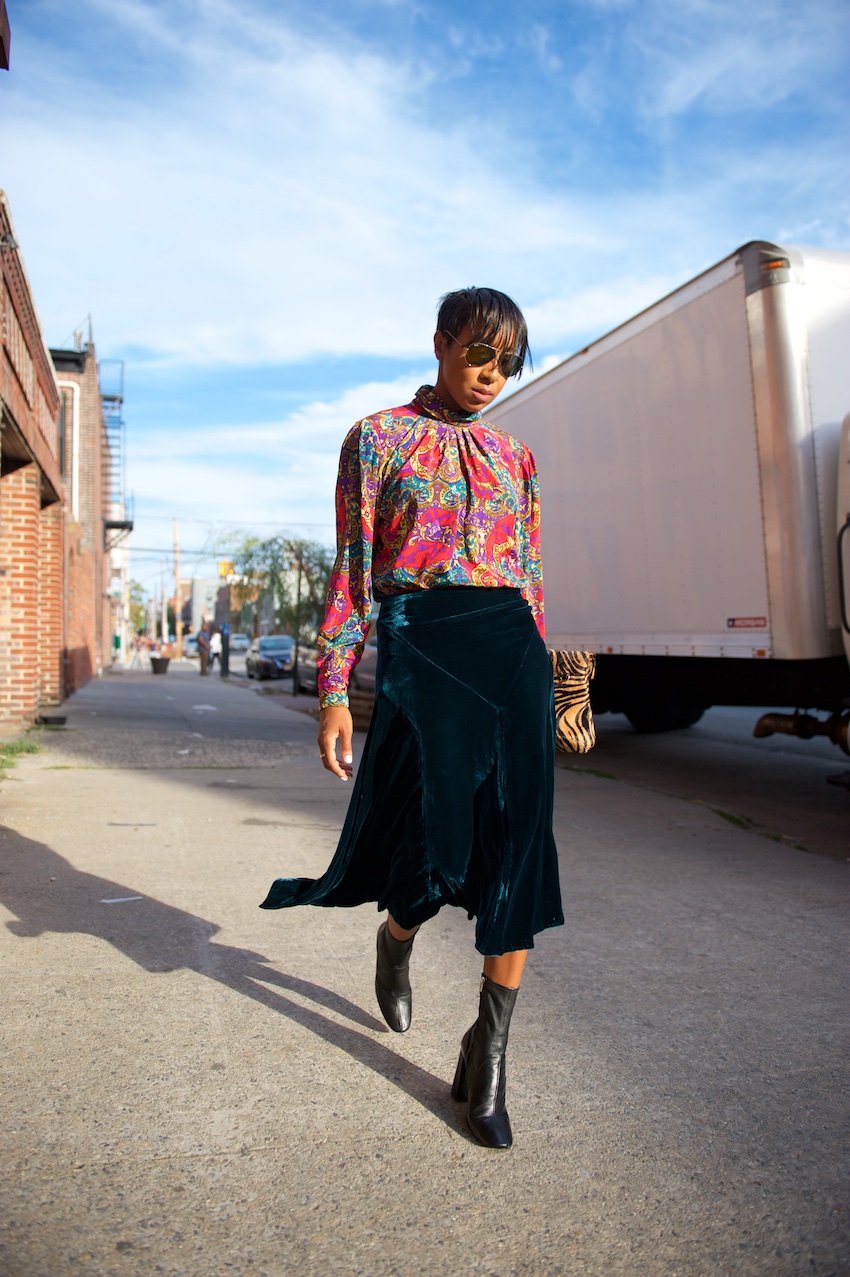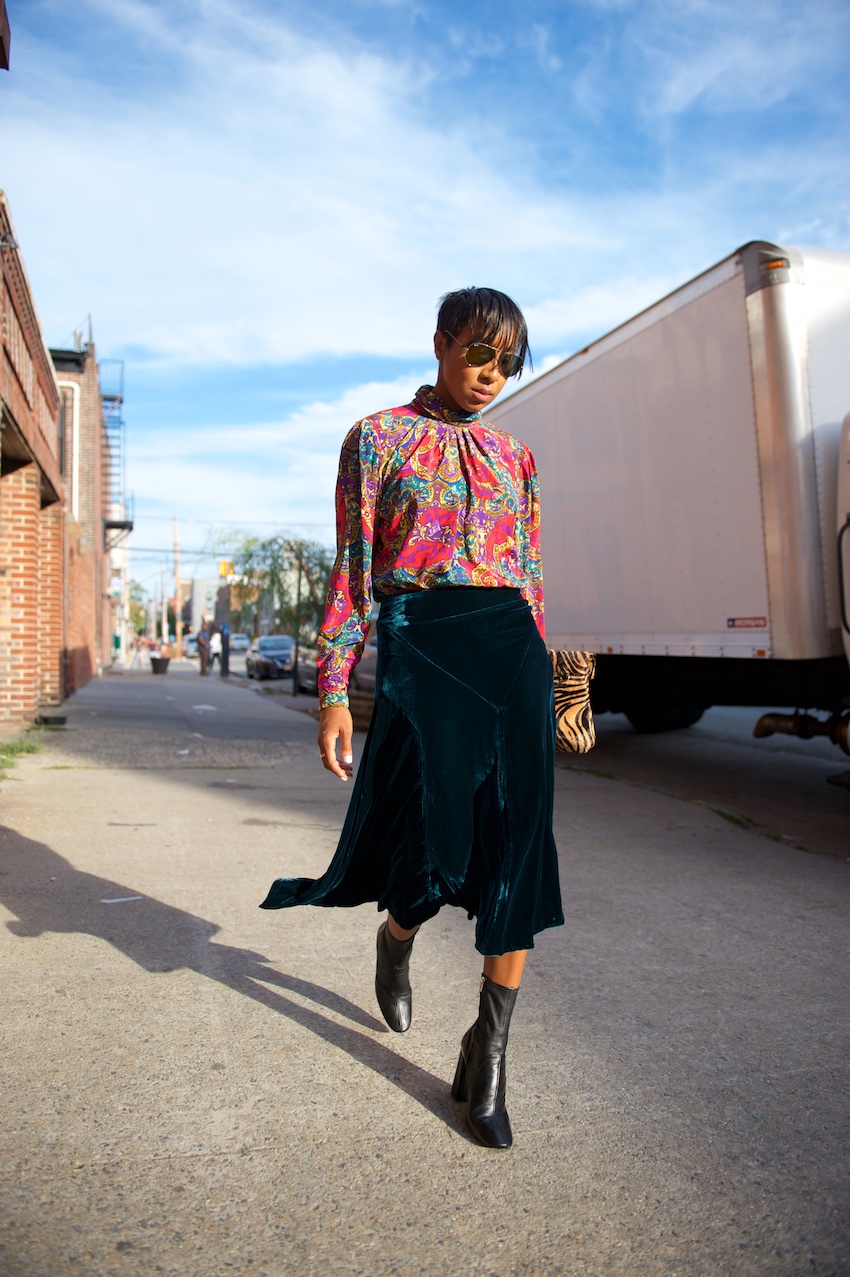 Top: Vintage. Lookalike from Asos. Skirt: Vintage. Boots:  Zara (Flipping LOVE).  Try Topshop's contrast heel version, Alexander Wang or River Island. Clutch: W Store years ago.  Gold mirrored aviators: Ray-Ban
God I miss mixing prints up.  The tiger print clutch because seeing the two prints together just did it.
For those who obsessed over these boots like I did they run narrow and that's coming from someone with narrow feet!  Wear them around the house and spray with stretching spray.  Outside of having a cobbler do it it's the only thing that's worked for stretching across the top of the foot.  I use this spray.
Follow on Instagram @Karenbritchick for more pics and style vids.