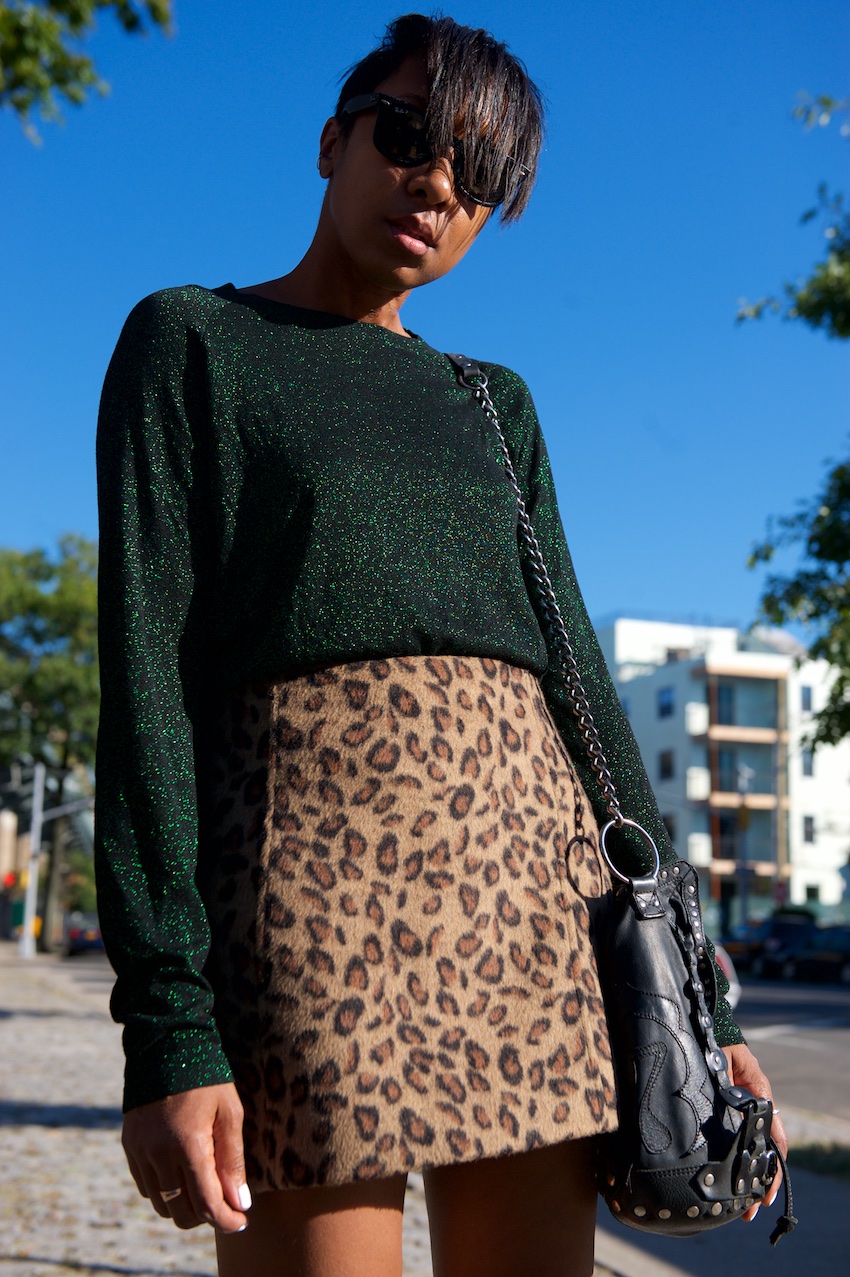 Sticking to the classics with a slight twist.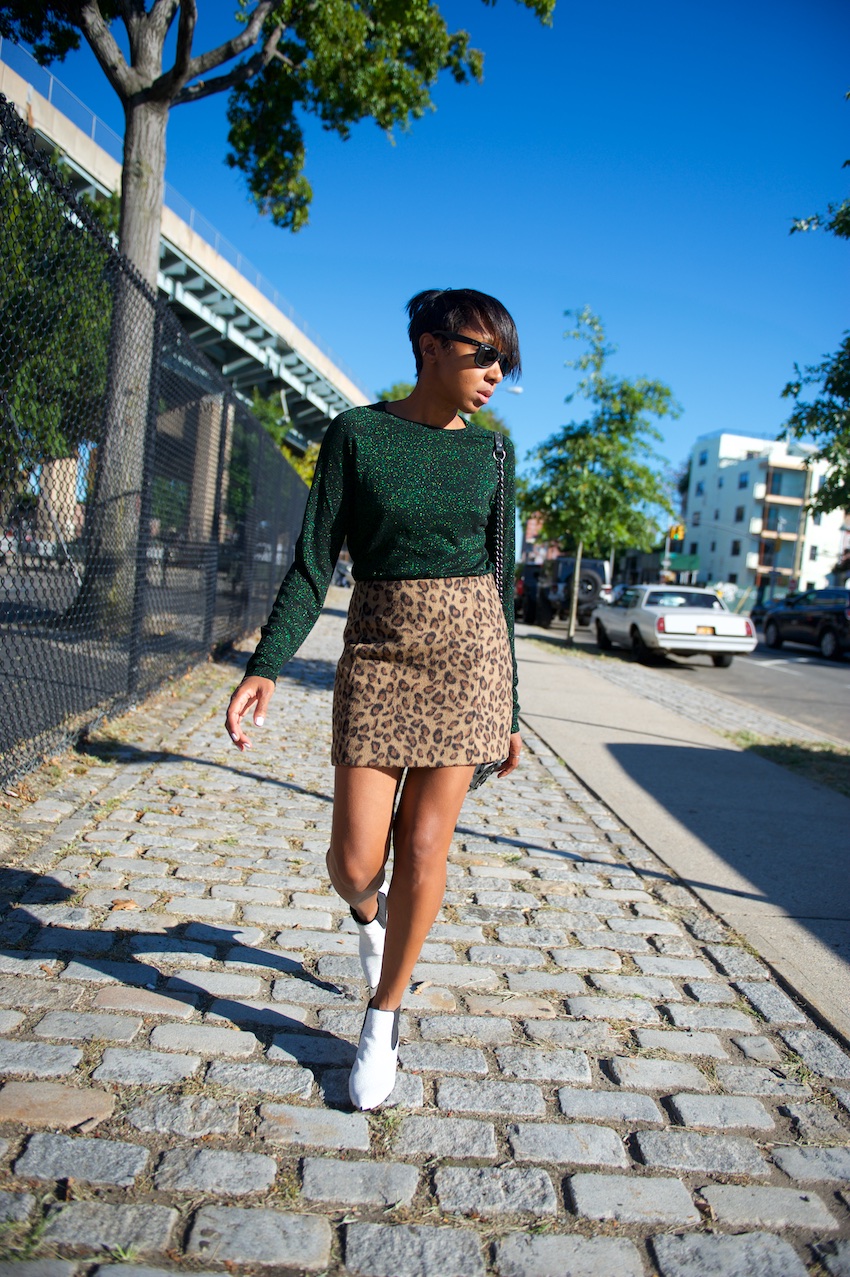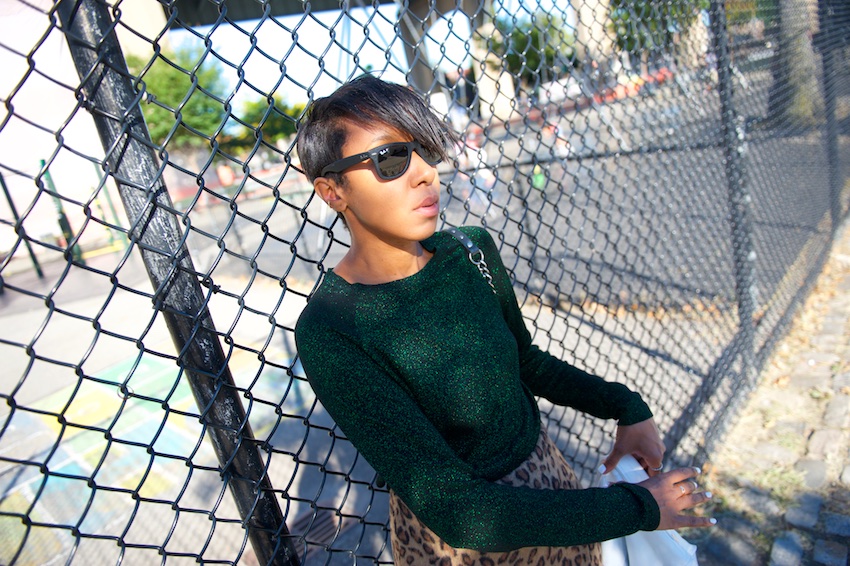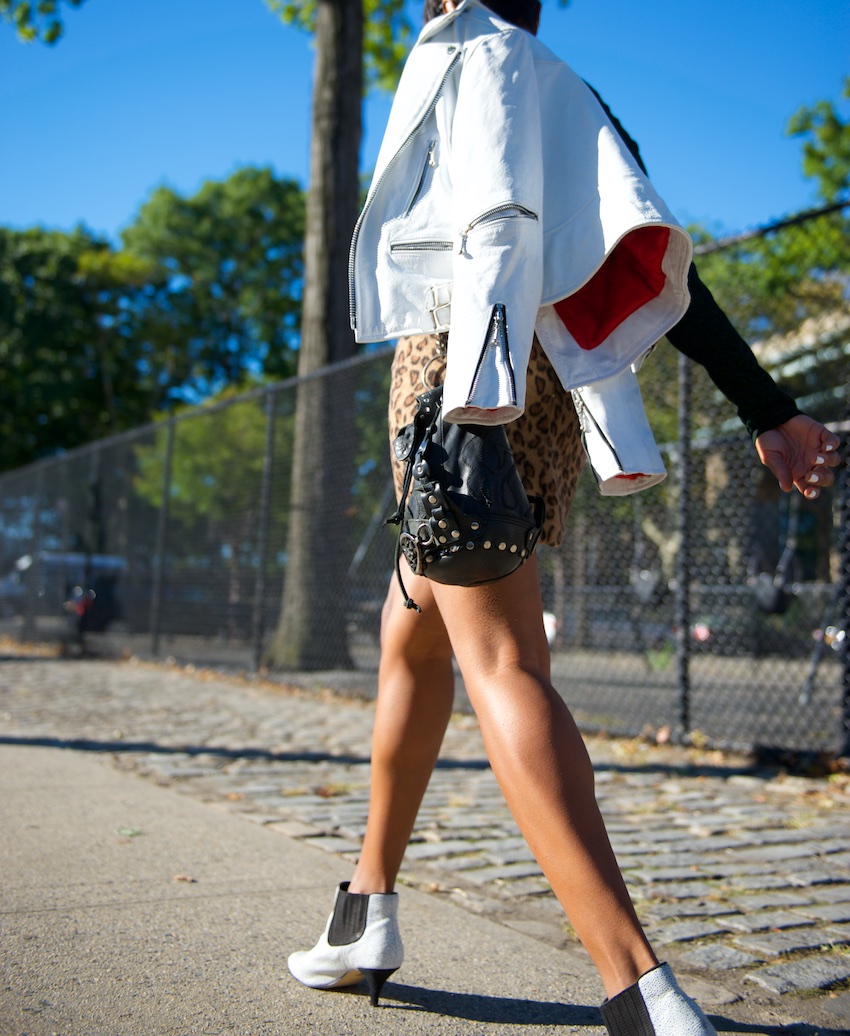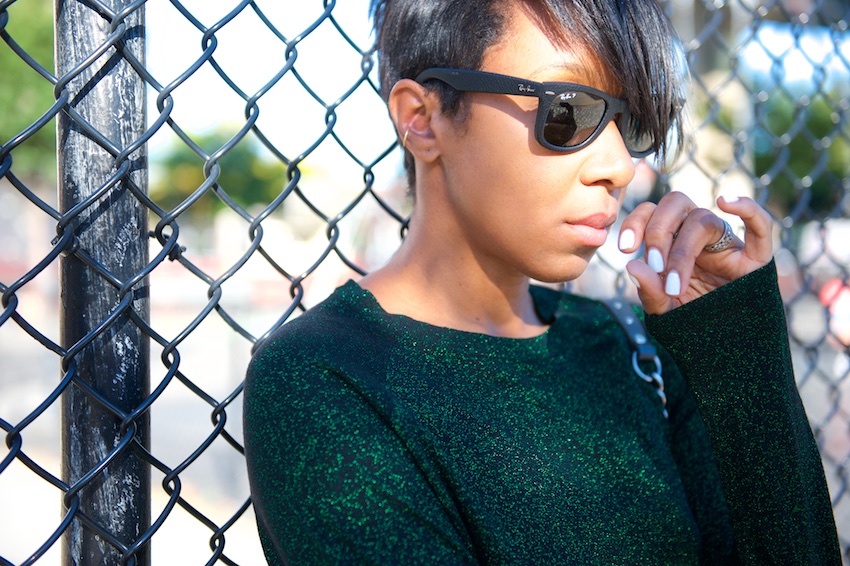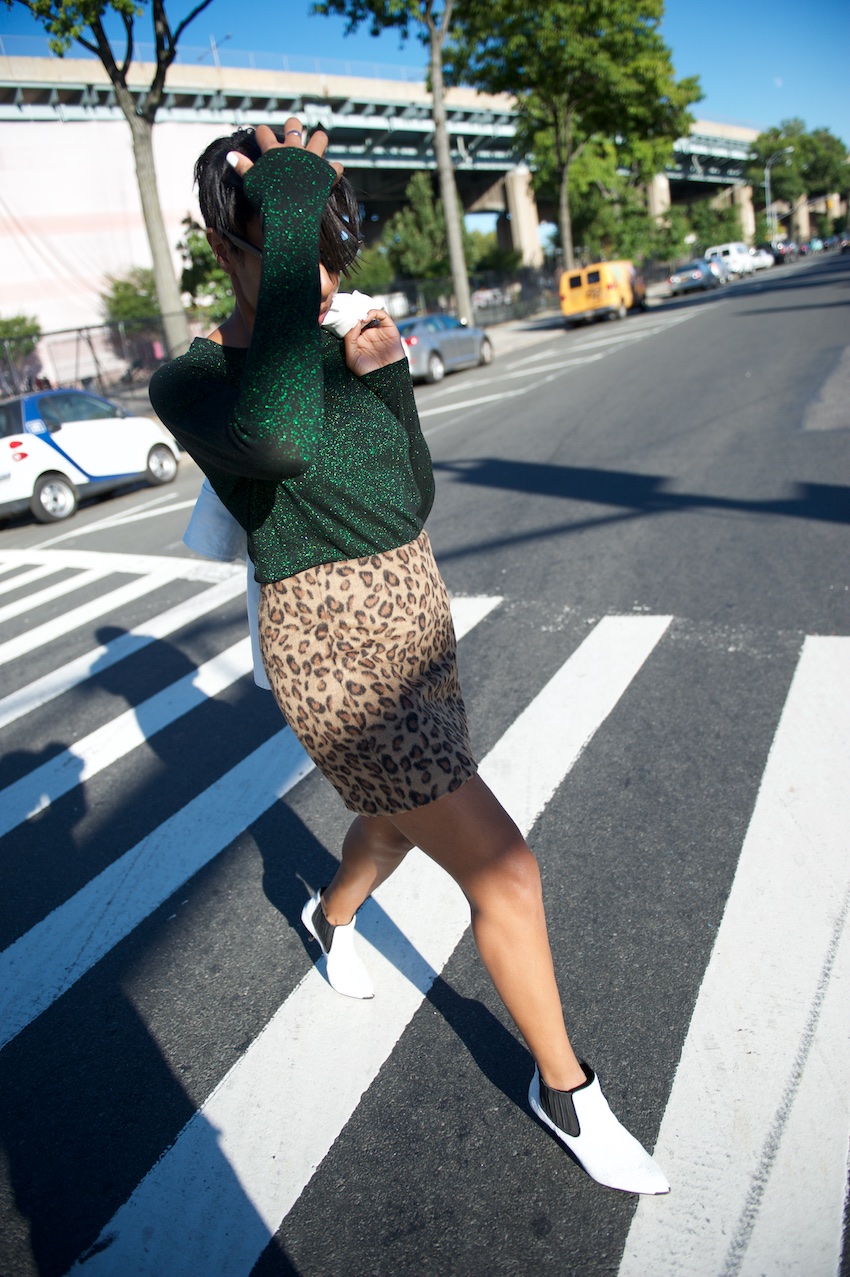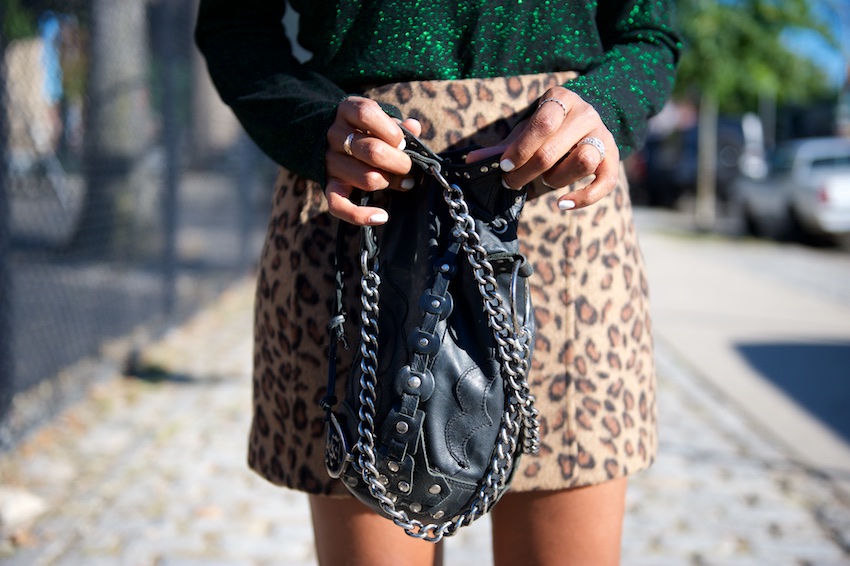 Lurex top: Mens H&M.  Skirt:  Topshop (try this pink one).  Boots: Topshop.  Bag: Vintage.  Shades: Ray-Ban Wayfarers in leather: Available at Sunglass Hut.
London Fashion Week ended earlier this month and I have to say that I miss London!!  I need to cross the pond pronto.
Ray-Ban's always make me think of the place being they are a nod to punk without being literal. These ones are leather which is an update to the usual foldables you see on here and will be good for Autumn.  Everything else you've seen here before!
Coming from East London I realize why I'm always drawn to punk elements like creepers, leopard print, vintage and now the hair chop.  It's a reflection of my British roots.