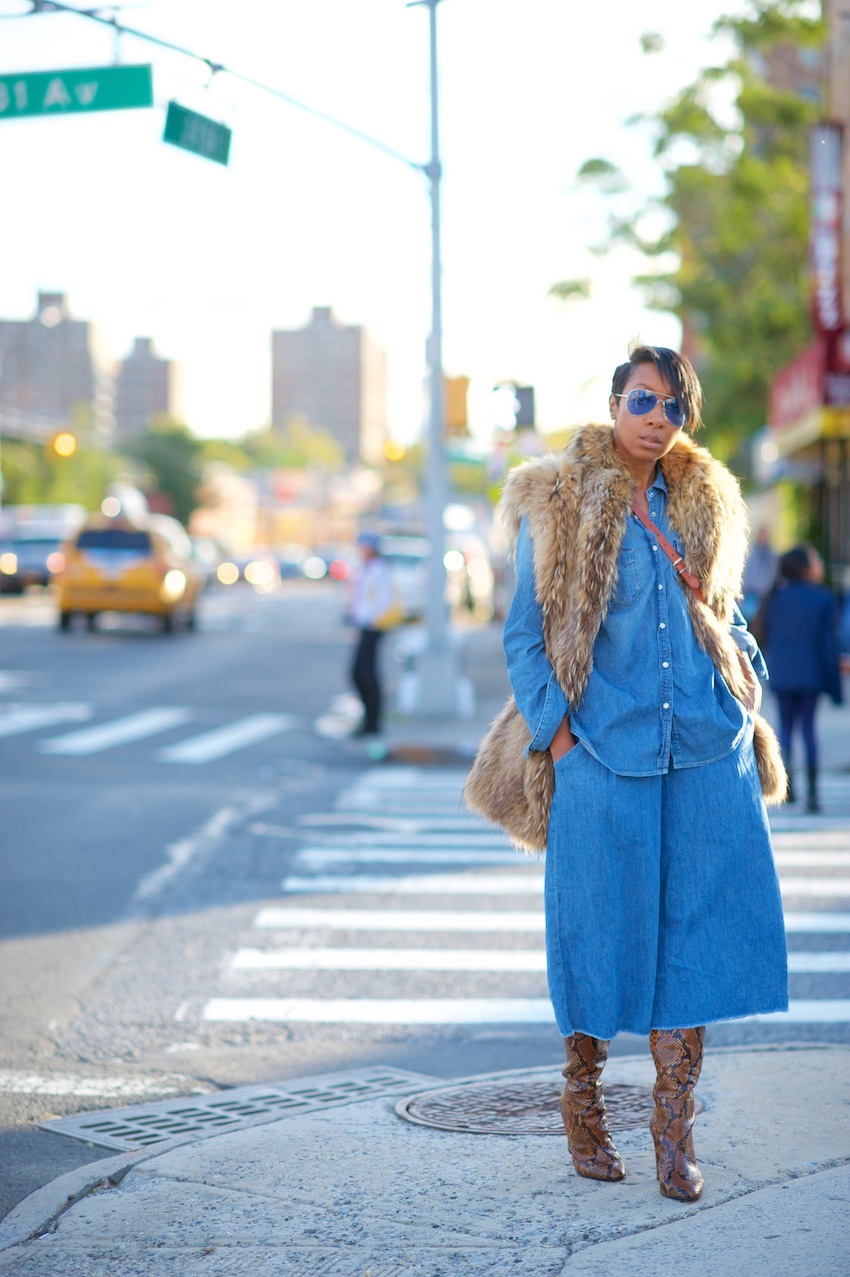 Game of Thrones fans will relate to this one.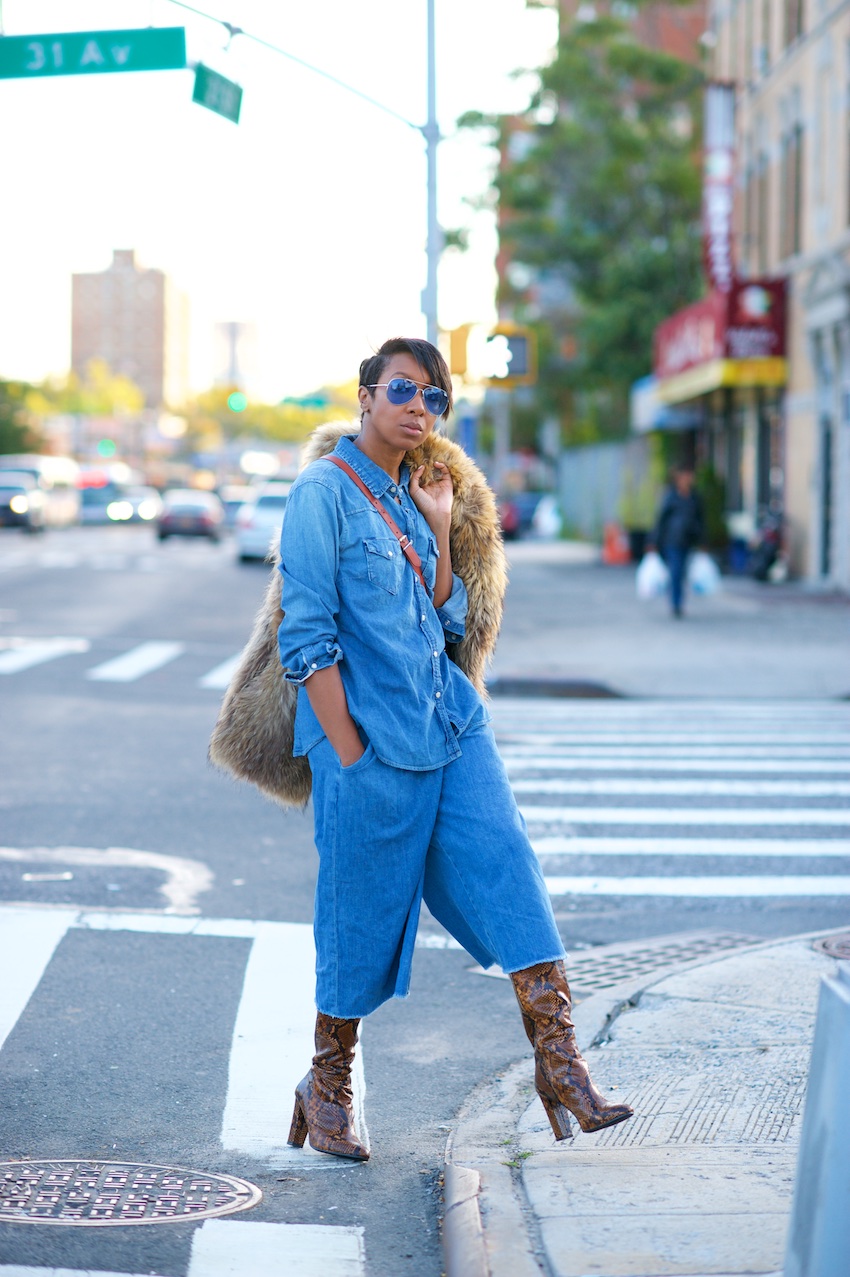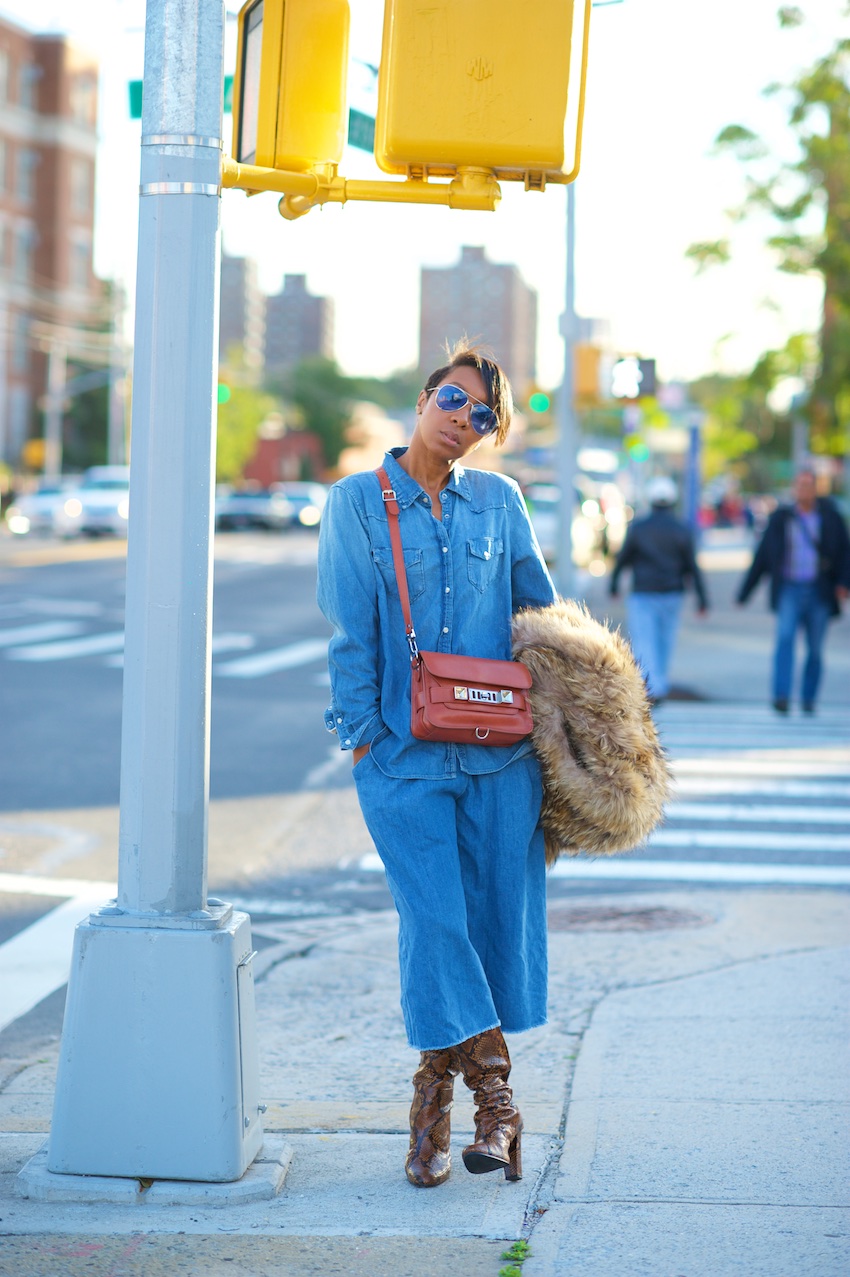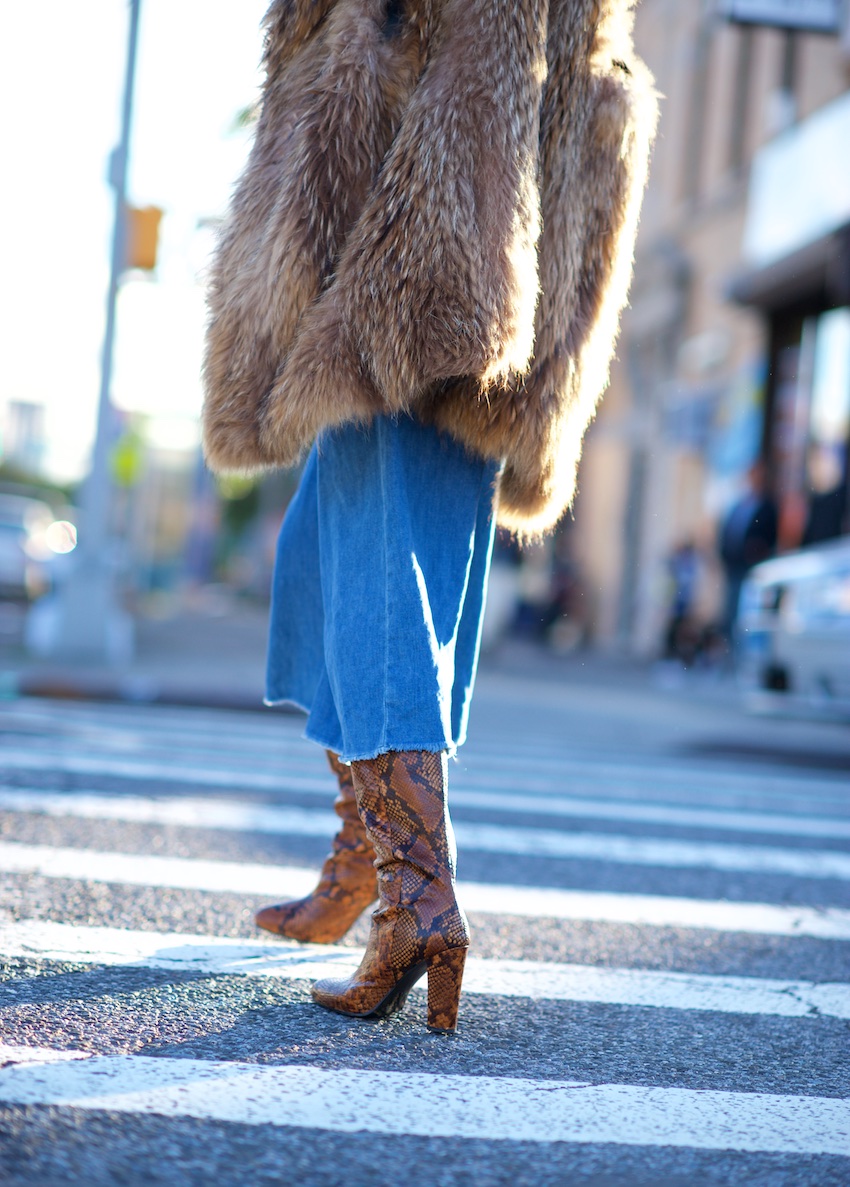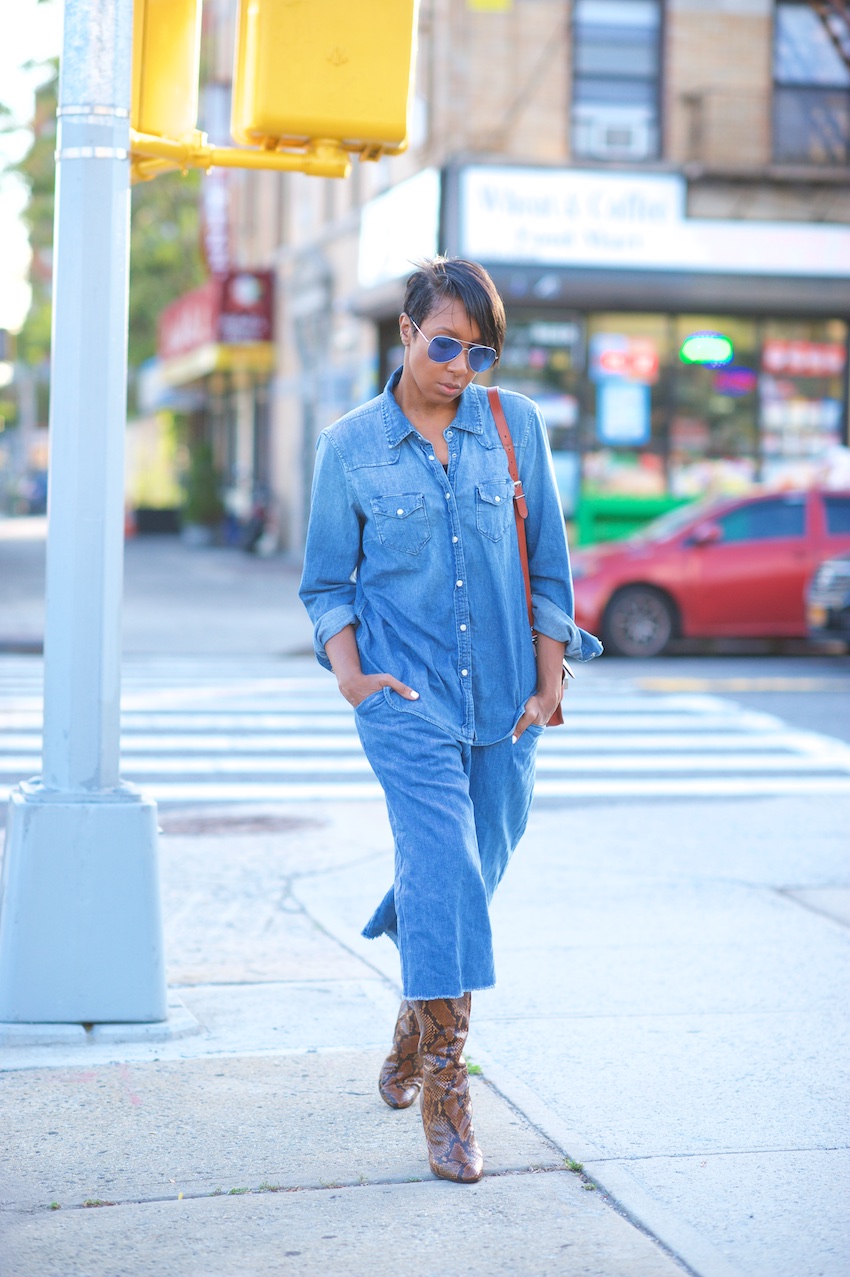 Shirt: Levi's.  Madewell's are brilliant. Culottes:  Zara (old). Love Karen Millen's dark version. Boots: Aldo (get them here for free ship both ways).  Faux fur gilet:  Gypsy Vintage Nation.  Bag: Proenza Schouler.  Shades: Beacons Closet. Try Ray-Ban.
Jokes aside for a sec, how good is it to wear non-cling denim?
I feel like these chambray culottes are like boyfriend jeans just shorter.  These have a drawstring waist (covered) so equally food baby friendly.
The Game of Thrones gilet was a pre-mature pull.  It got taken off.  It'll be back in a couple of weeks or so when the temps drops more.