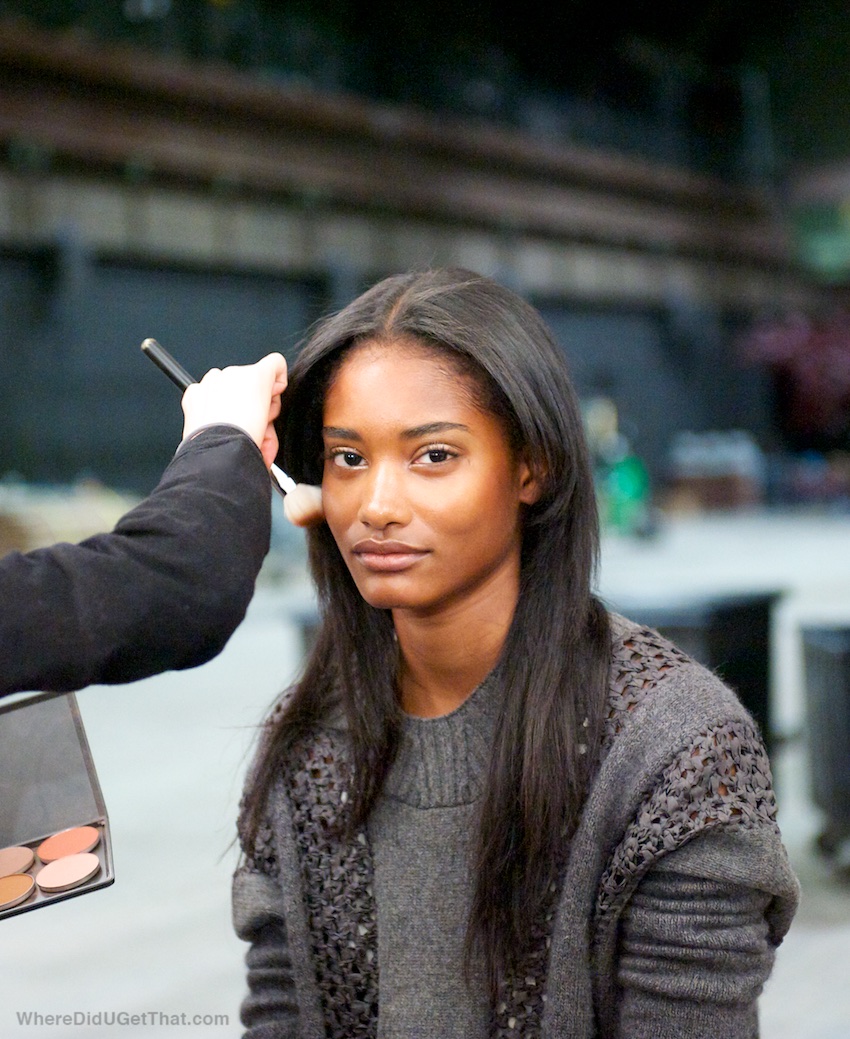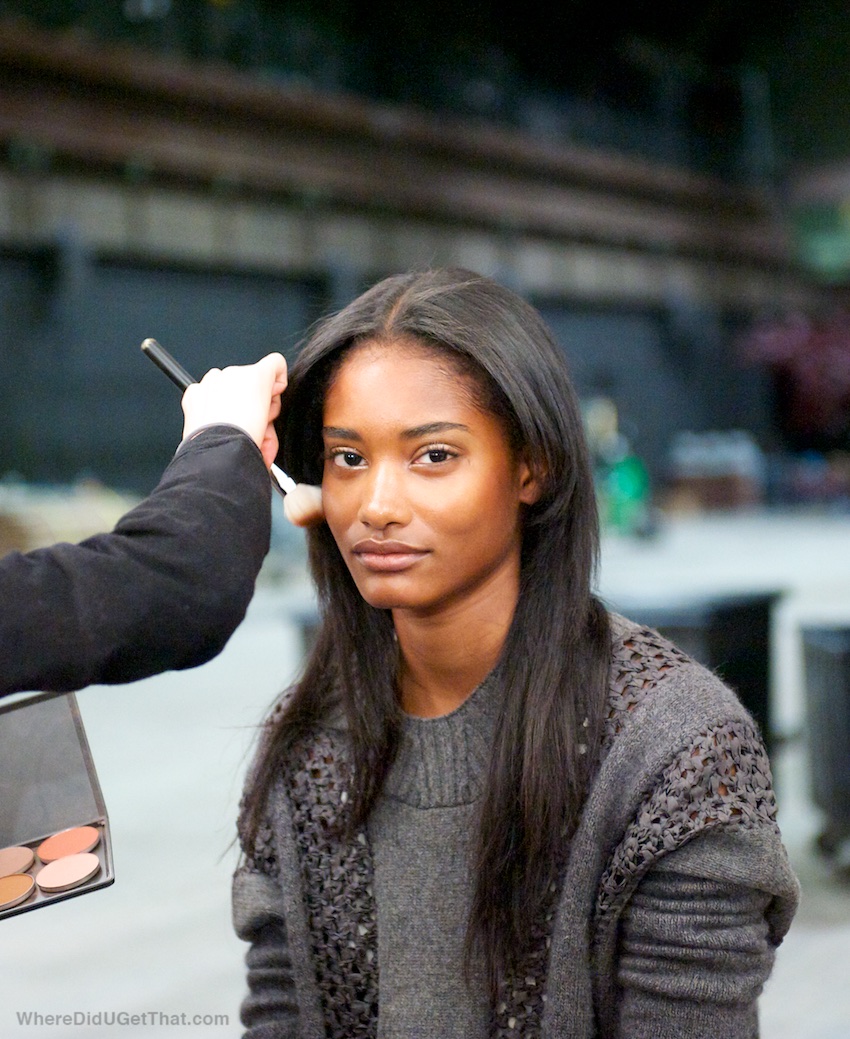 Photo:  Melodie Monrose backstage at Theyskens Theory.  
I've had it up to HERE with my favorite makeup disappearing.
I thought it was a coincidence but it's not…
Years ago I discovered MAC Paints, brilliant cream eyeshadows in small toothpaste tubes.  Once on they never came off and they made my fave colour on earth: Graphito.  Insert emoji face with hearts for eyes.  It's a dark charcoal with teeny silver flecks. It's smokey eyes in a tube and the best color that I've ever found for it.
Note the horror of how I discovered it's death:  I walk into MAC one day to buy a new one and the sa (sales assistant) casually looks at me: "Oh we discontinued that. Is there anything else you needed?"   You know in comedies when someone is in shock and they sort of pull backwards really fast into a vortex? A bit like when the girl in Michael Jackson's Thriller video saw Michael was a zombie and whizzed backwards.  That was my reaction.
I immediately (well not immediately but weeks later) drove to Woodbury Commons MAC outlet – the land of the discontinued.  They didn't have the paint but they DID have my other holy grail that is also discontinued: 'Texture' eyeshadow which I wear as a blush!  I scoured four large pans of it.
Back to Graphito.  A friendly sa at the MAC Pro shop in Manhattan had one unicorn Graphito tube in a drawer.  I think I whimpered when she told me.  It had been used a little and she agreed that it was discontinued and so no longer for sale.  I think she smelled my desperation and gave it to me.
The same vanishing applies to hair products where they change the formula and discontinue the original.  I remember a hair conditioner that I loved to death. It was the equivalent of Pantene TV commercial hair in a tub which for a black woman  is REALLY saying something. It literally made your hair slippery.  That was until around the fourth re-purchase where my hair felt more like a thatched roof.  I checked the ingredients and yep – they changed.  Same for a shampoo I loved (read about it in this older post).  The original ingredient list was discontinued so again I went on a man hunt or rather product hunt.  I tracked it down to one random hair salon. I bought about five pump dispenser industrial sized containers. I'm sure the staff thought I was nuts.
Why do holy grail products get discontinued?  I know brands make way for the new but as the old saying goes: if it ain't broke?  I demand at least a one month's notice so we have time to swipe them up before they've gone.
Tell me you can relate?! 
ps. If anyone has an old MAC Graphito that they don't want send it to meeeeeee!