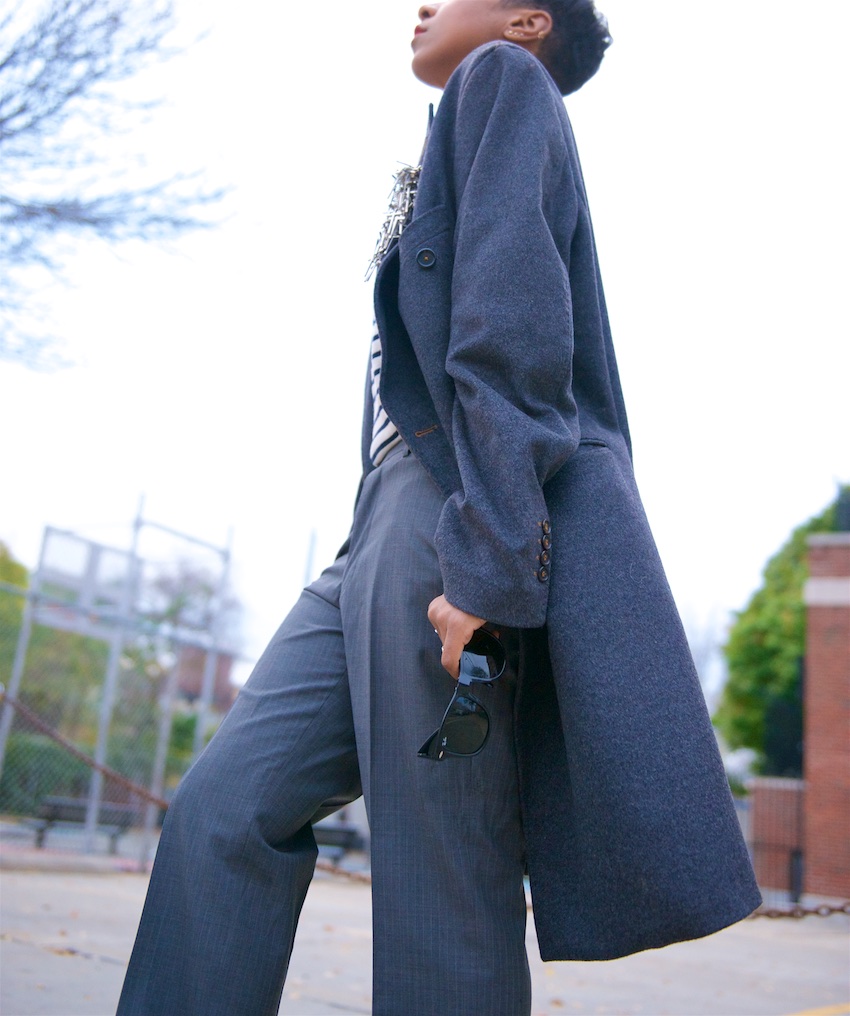 When in doubt or you're thinking WTF do I wear this morning? Pick one color!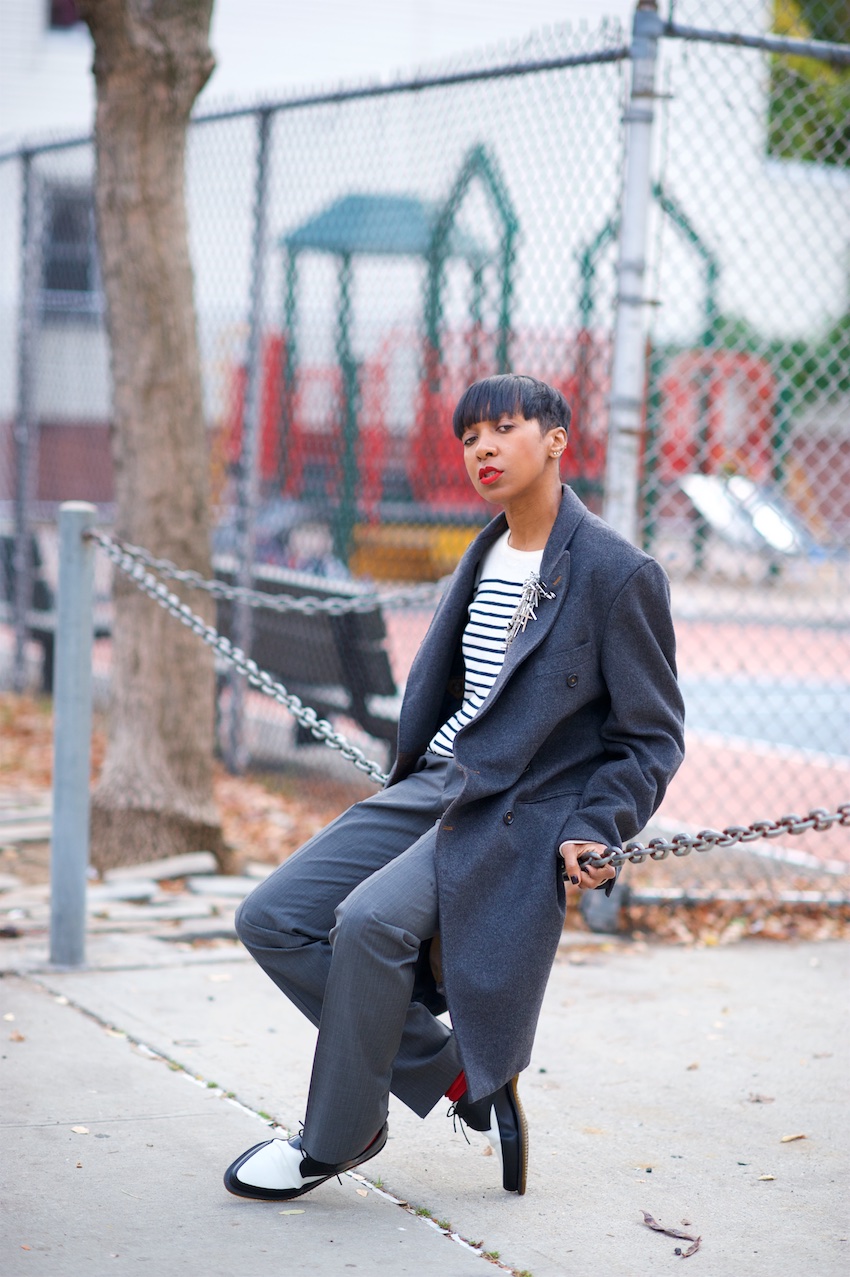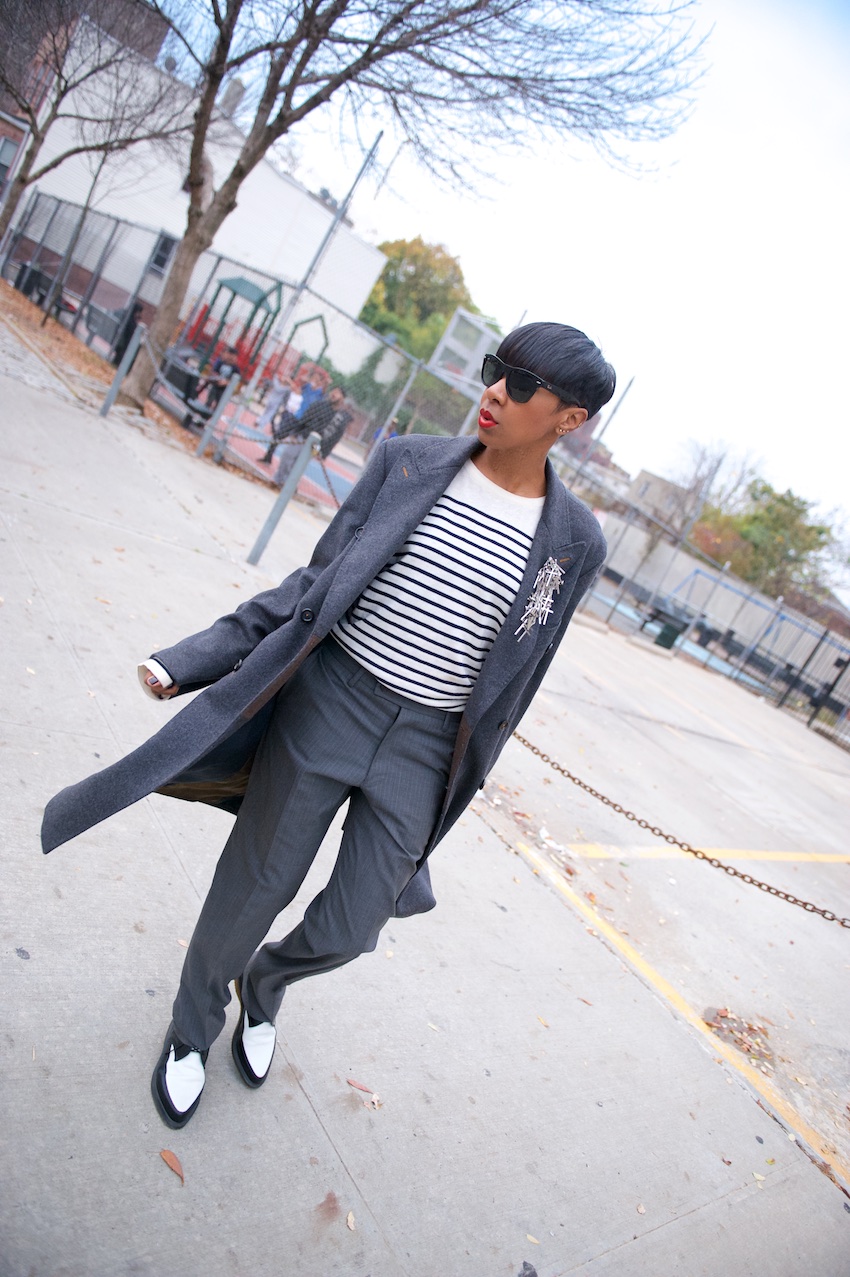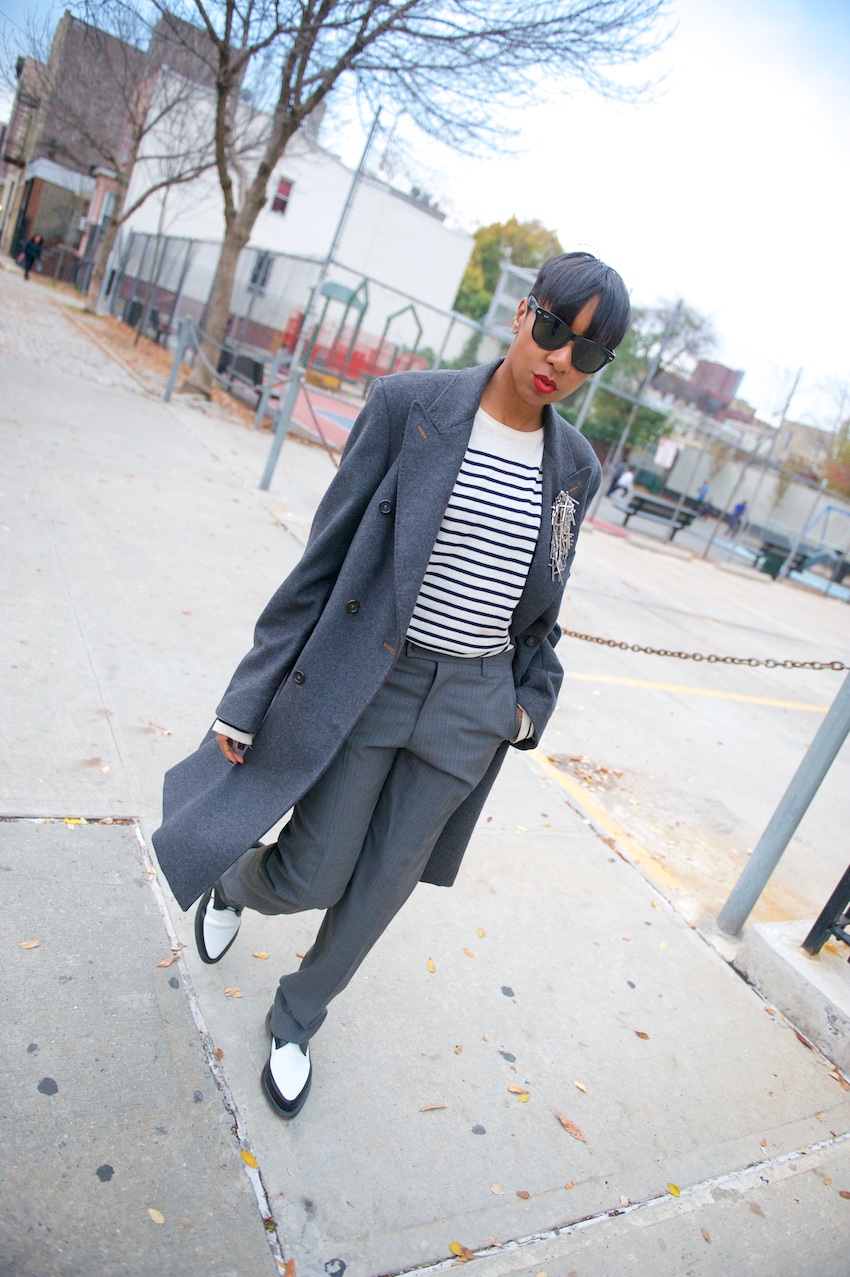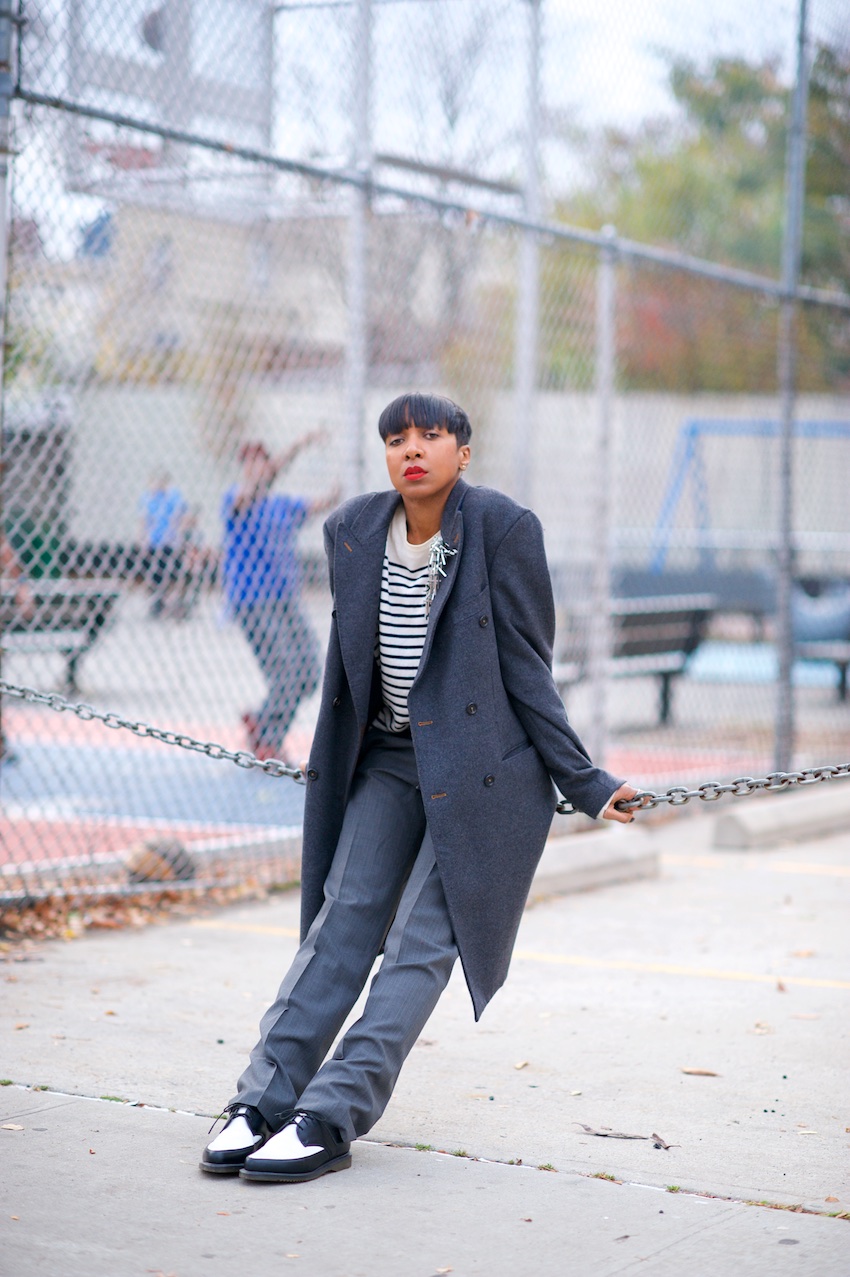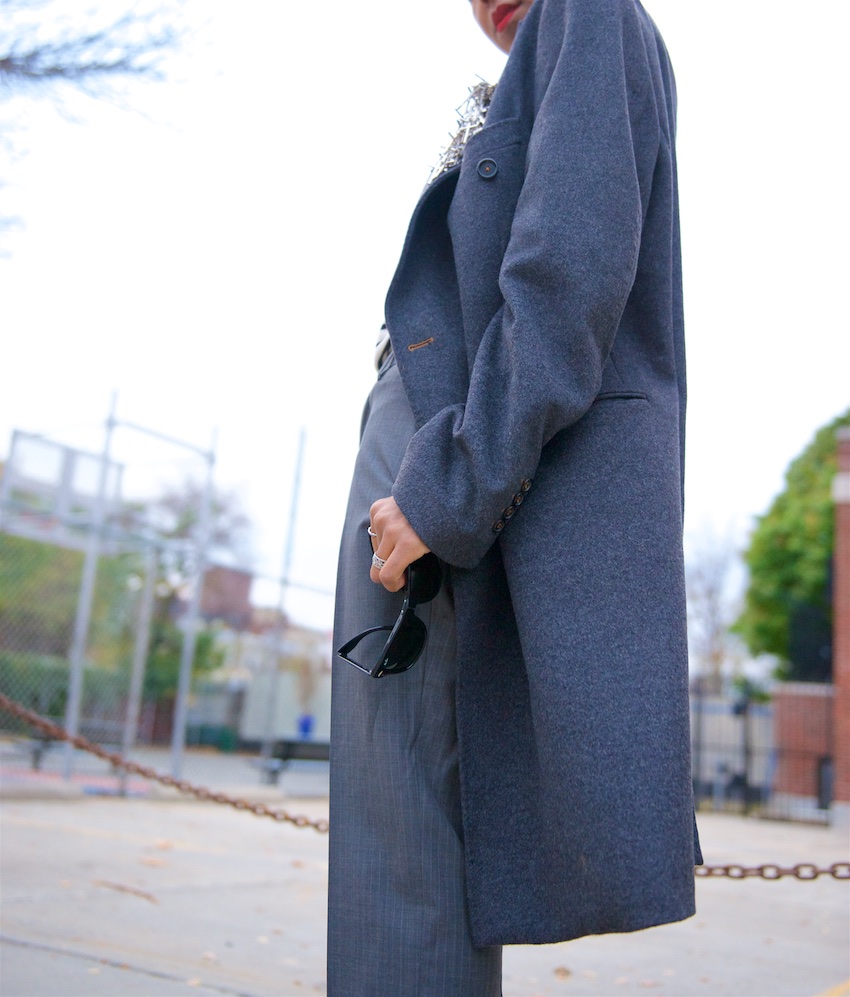 Coat:  Zara men (about two/three years old). Try The Fifth Label, James Perse,  Topshop.  Jumper: H&M men.   Trousers.  H&M.  Shoes: Underground Originals (mens section).  Lip Stain: Sephora 'Always Red'.  Shades: Ray-Ban Foldable Wayfarers.  Broach:  DIY made from an old necklace of crucifixes.
We do it anyway with all black but applying it to any shade you're into isn't so popular.
All cobalt (pre-short hair!), all red (love that red coat) and grey are my typical choices (apart from black).
ps.  An eleventh tip I should've added to yesterday's style post not that you don't know this by now – but  check out the men's section when buying coats and/or knit jumpers!!   Brands save the best boxy cuts for them which is gold for anti-girly, girl vibes.
Question:  Do you shop in the men's section?  Tell me you've at least taken a wander!