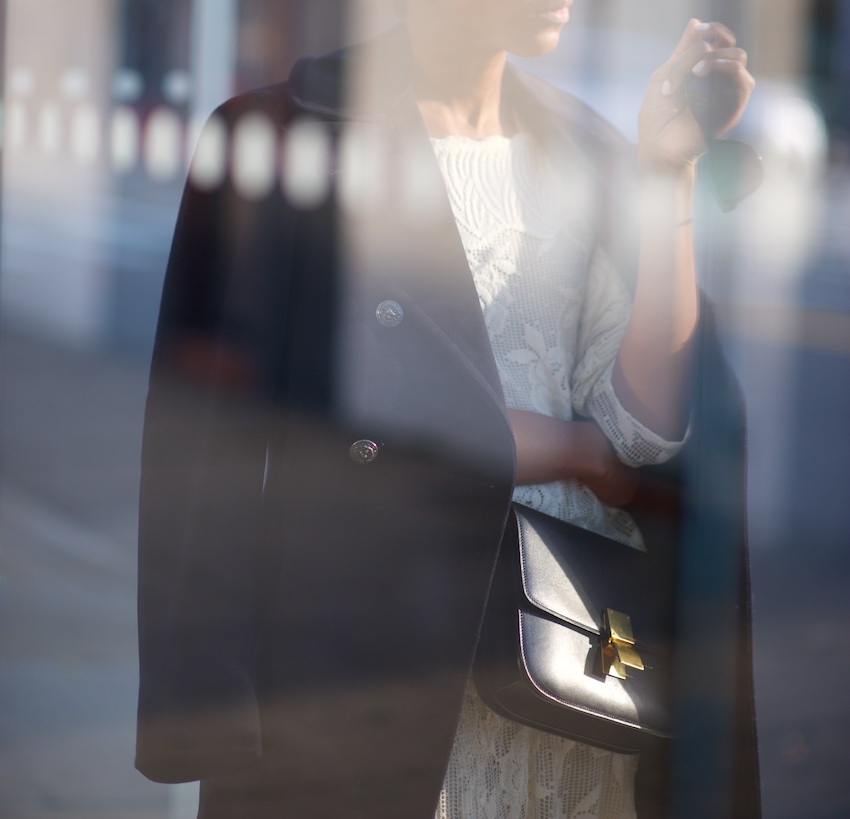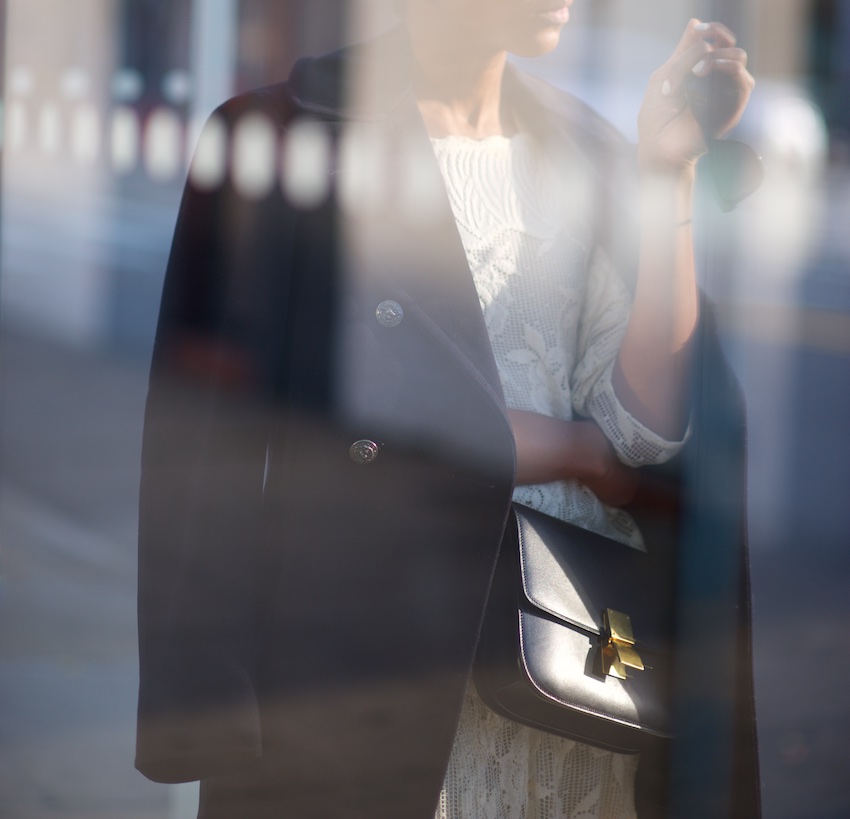 I especially love touches of it during Autumn and Winter though….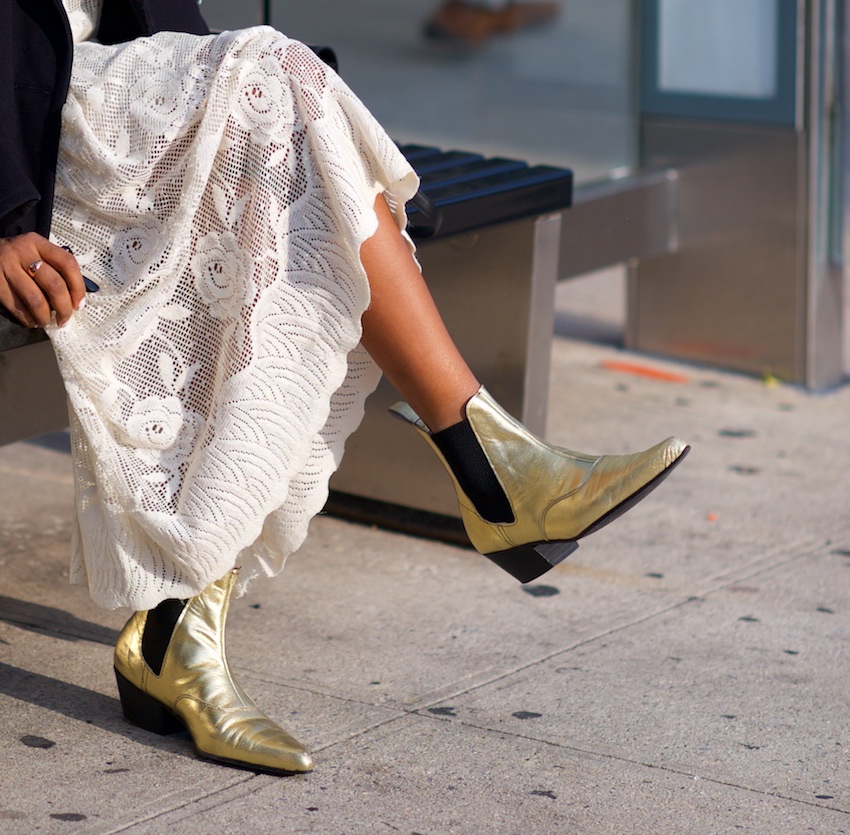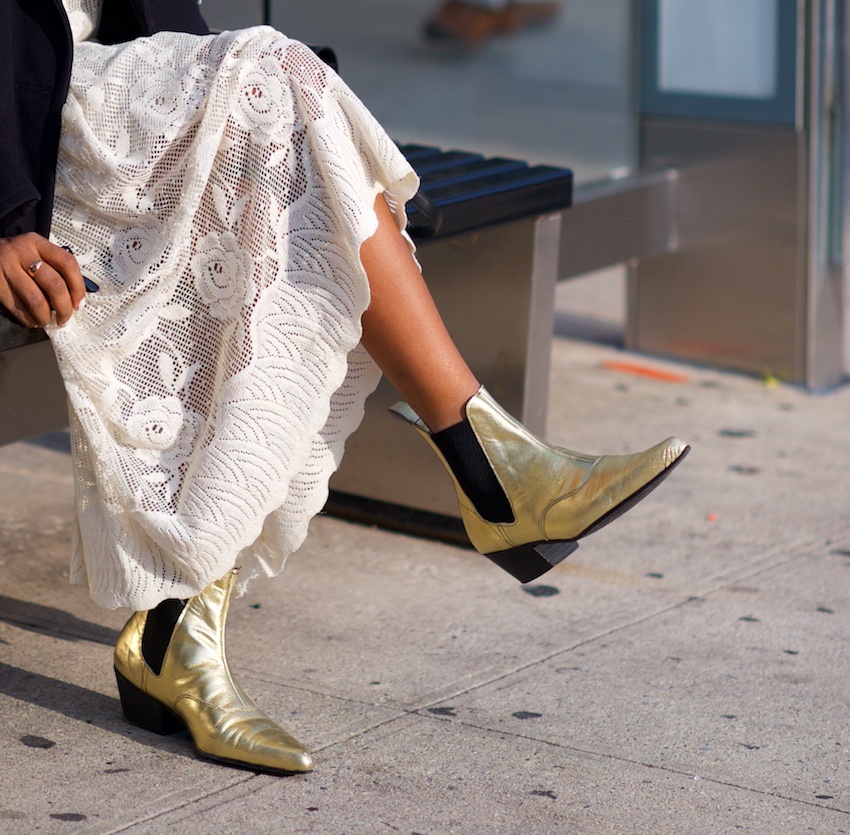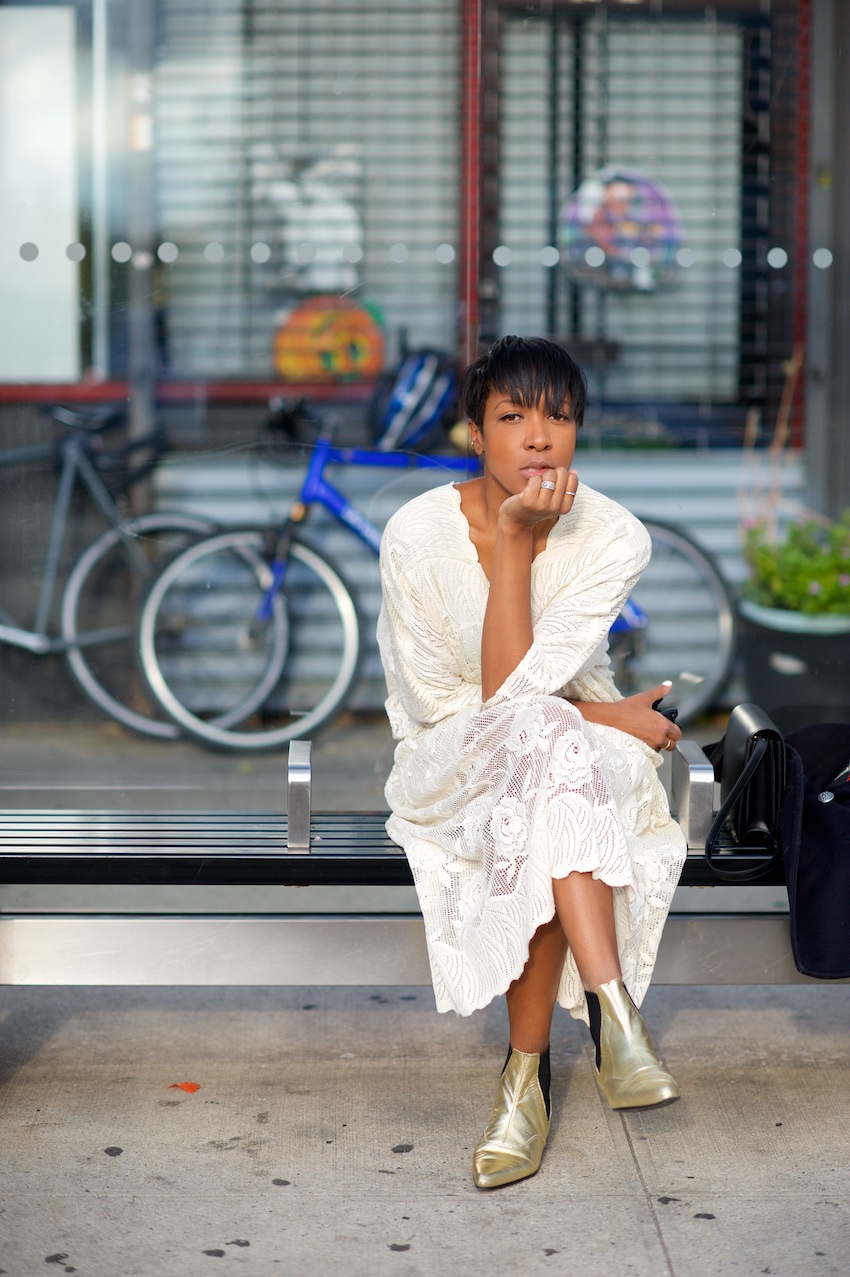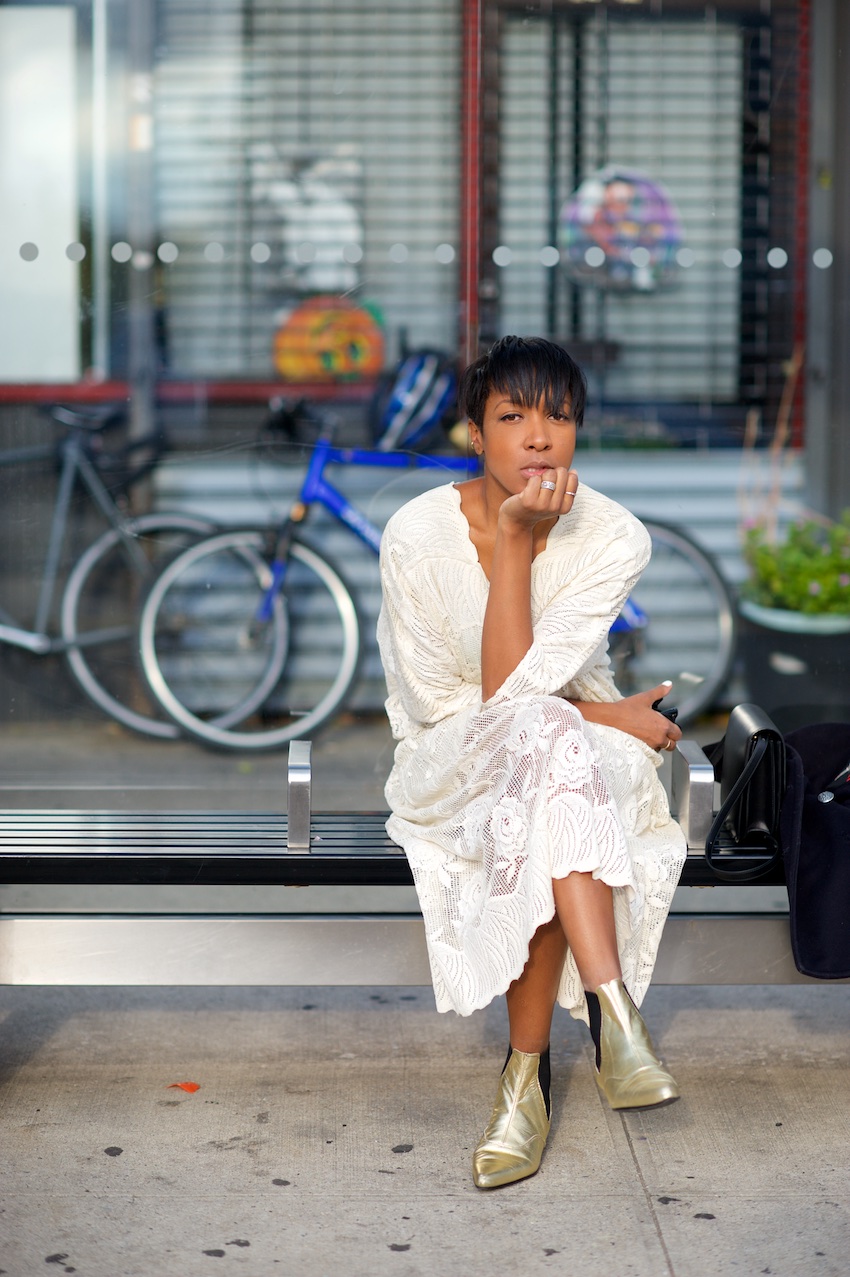 Dress: Second hand.   Beatle Boots: Trash & Vaudeville. Try below links or go with Topshop's silver boots. Coat: Housing Works. Try Mango's Military coat. Bag: Celine
But to be perfectly honest with you, I still cannot get enough of metallic gold boots.  You saw them a few weeks ago with jeans: here.
I say Miista, Robert Festa or Barbara Bui for versions that will have people doing a double take when you wear them with your coat.
These are photos from a few weeks ago when it was actually ok to wear dresses without jumpers under them.
Speaking of boots and coats, I'll be adding more later this weekend to my shop!  The clear out continues…