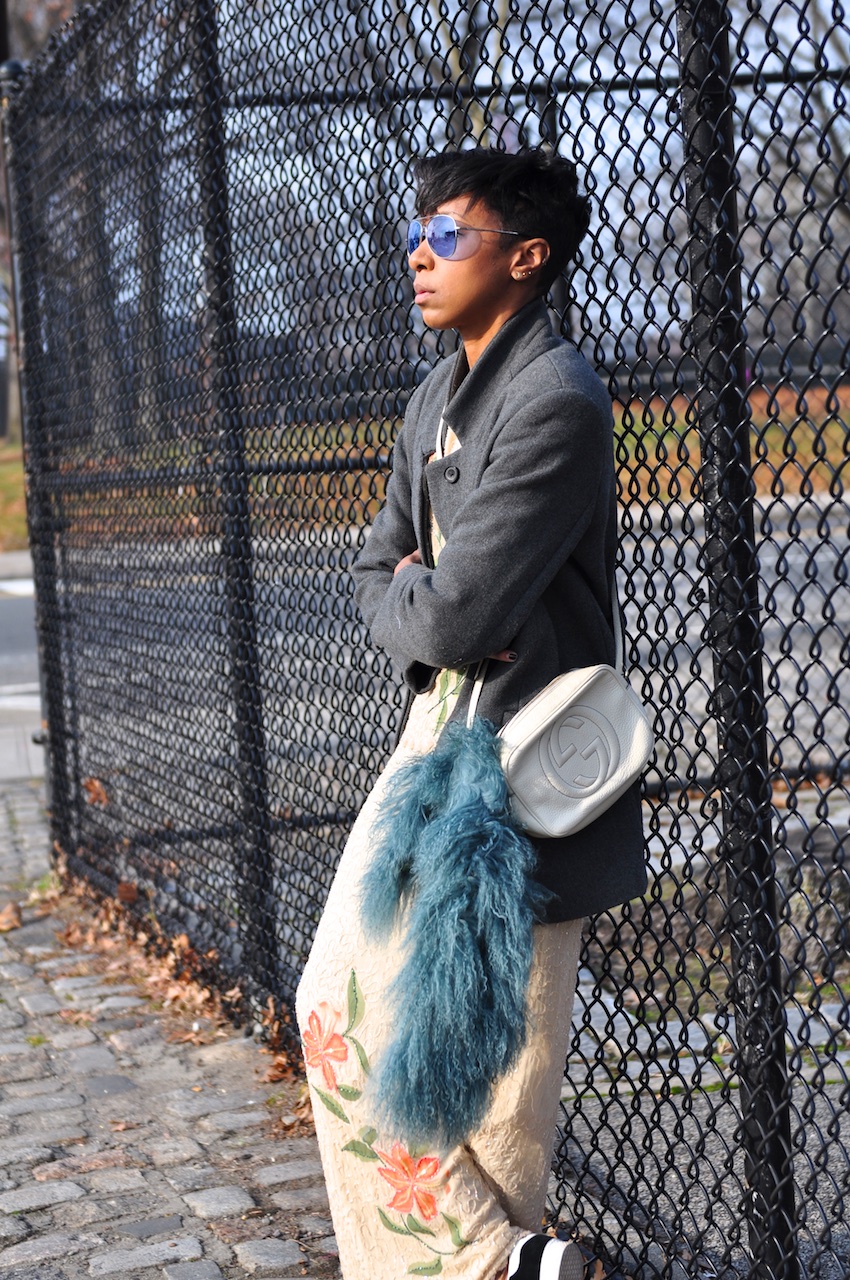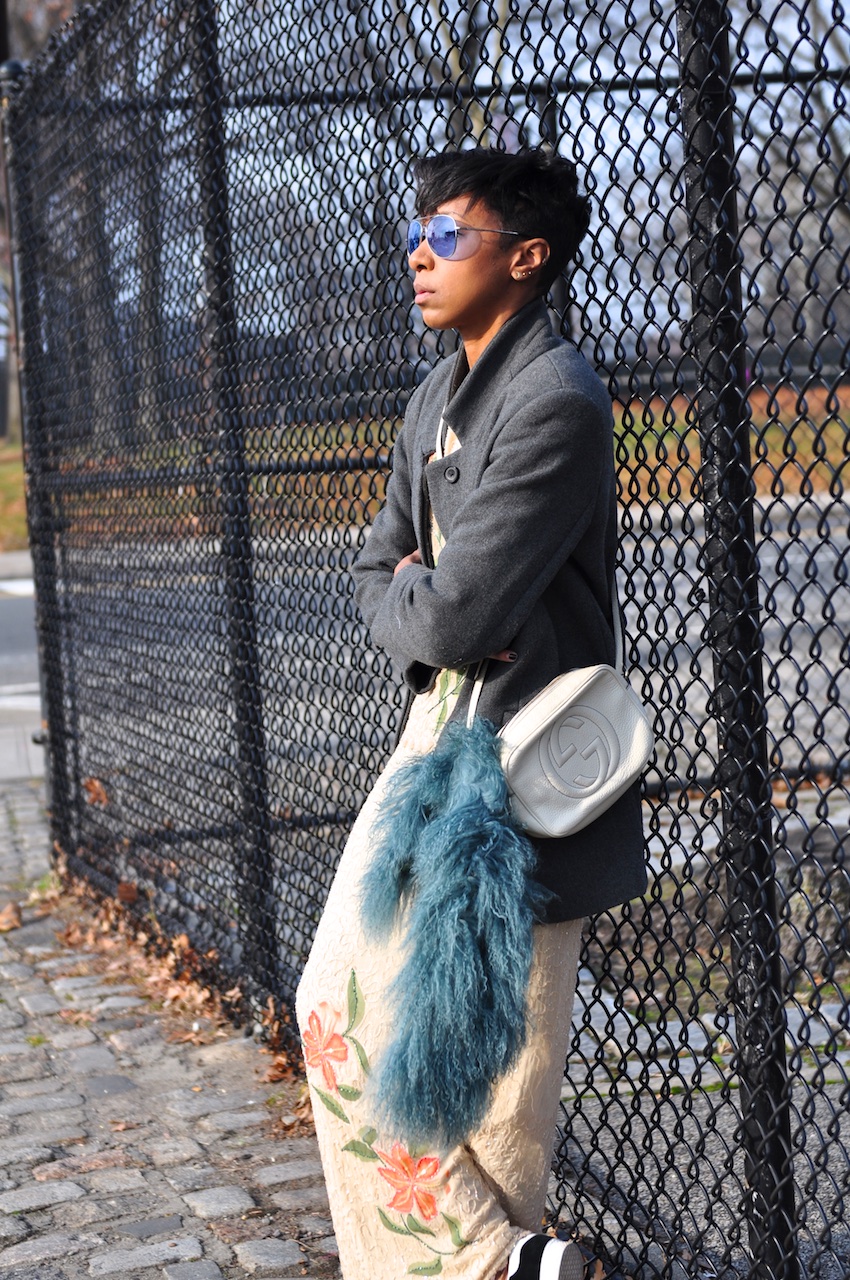 In a vintage dress that I thought had a nod to Gucci's cruise collection.  Or is it the other way around in that Gucci has done a nod to vintage?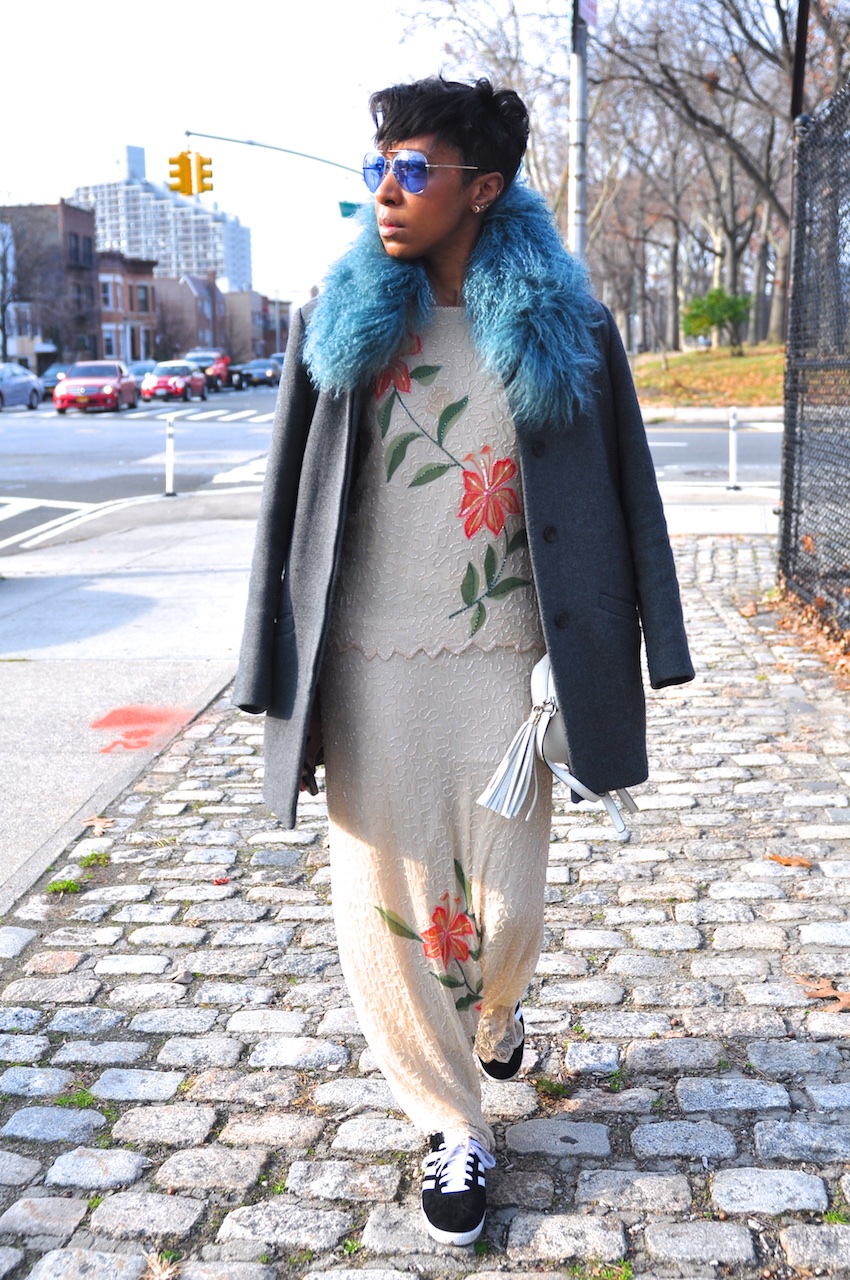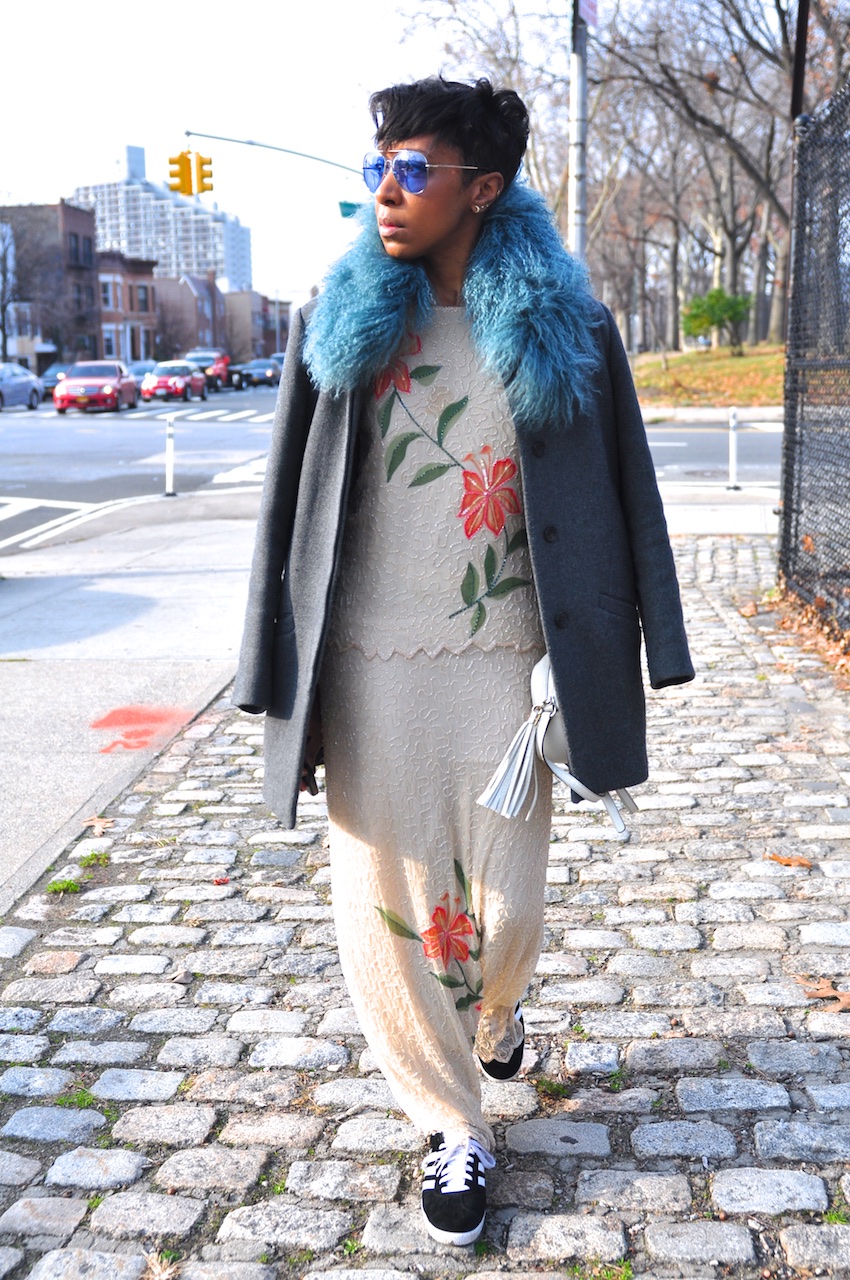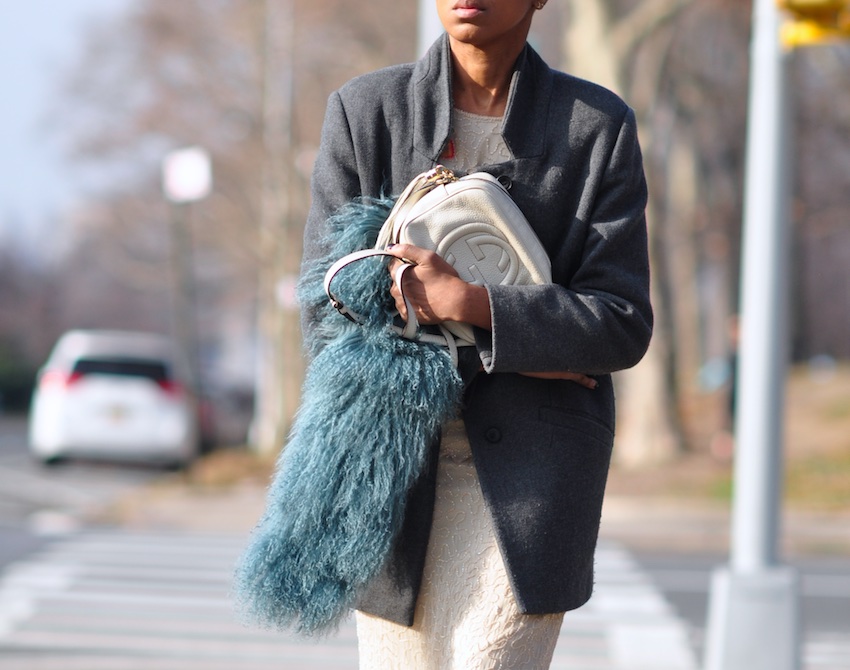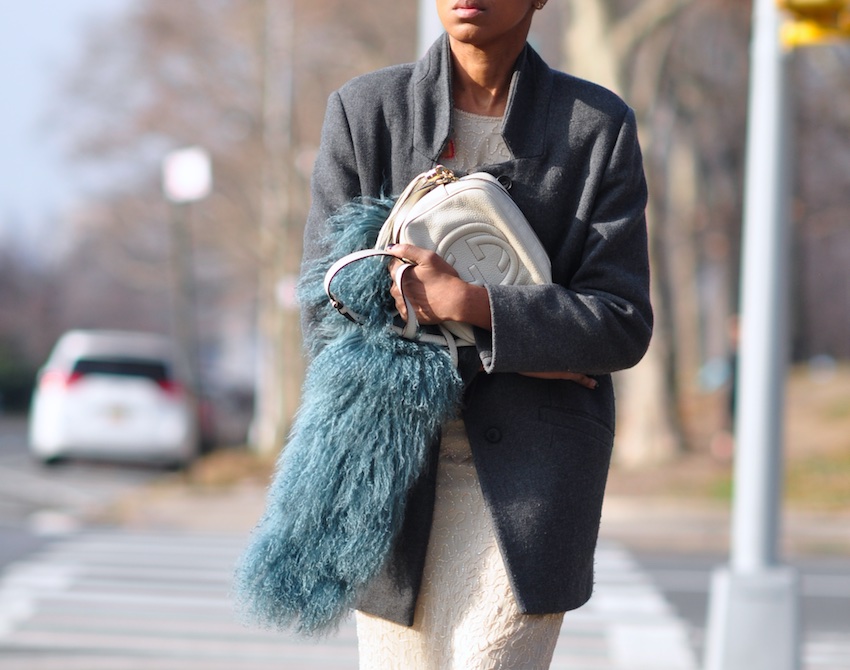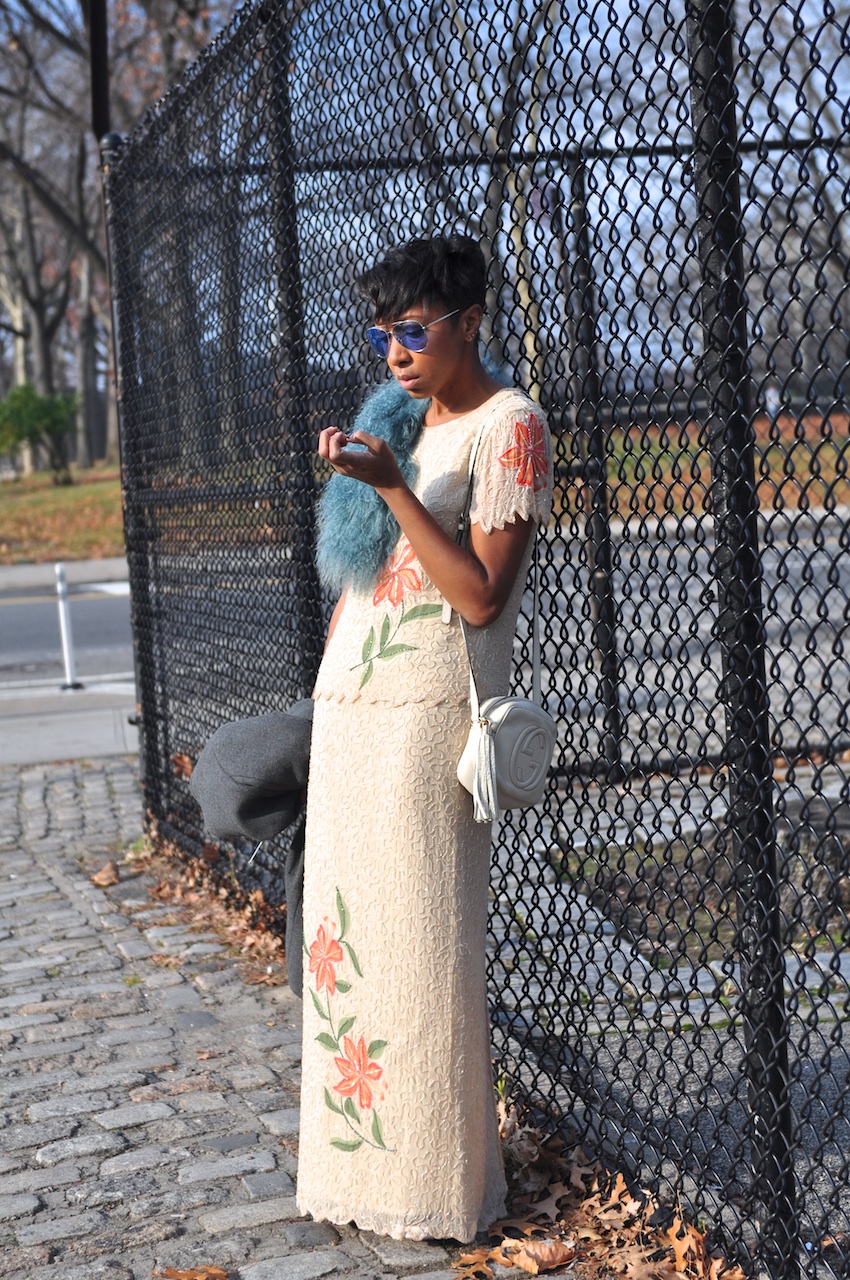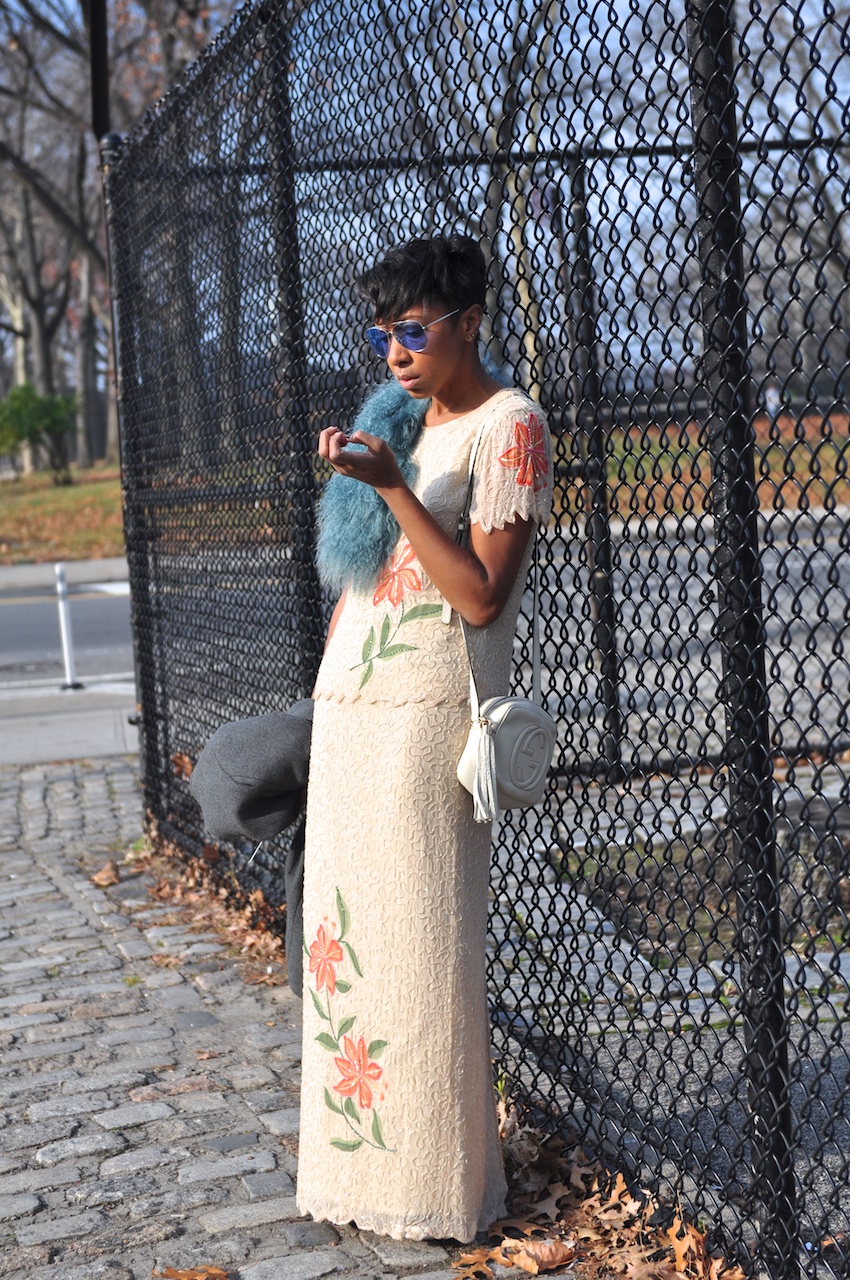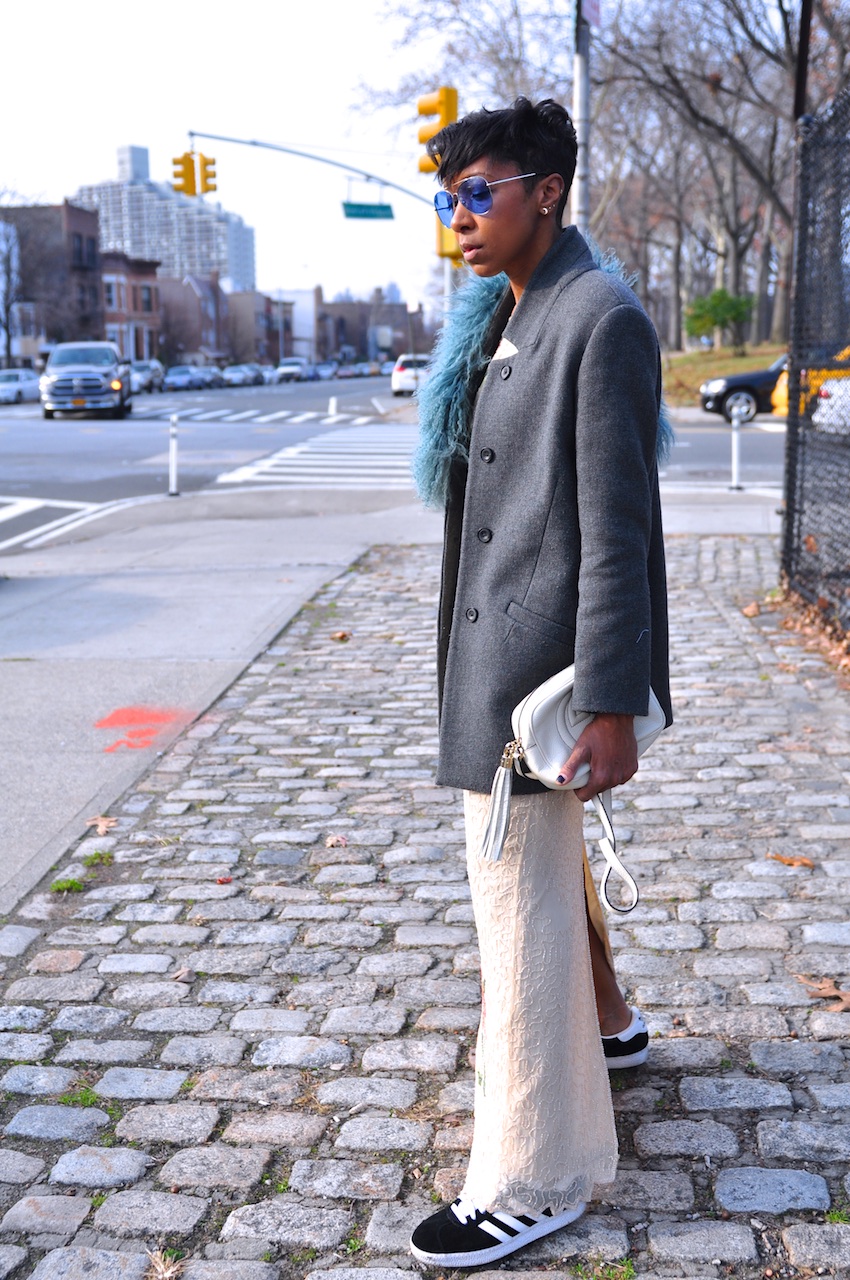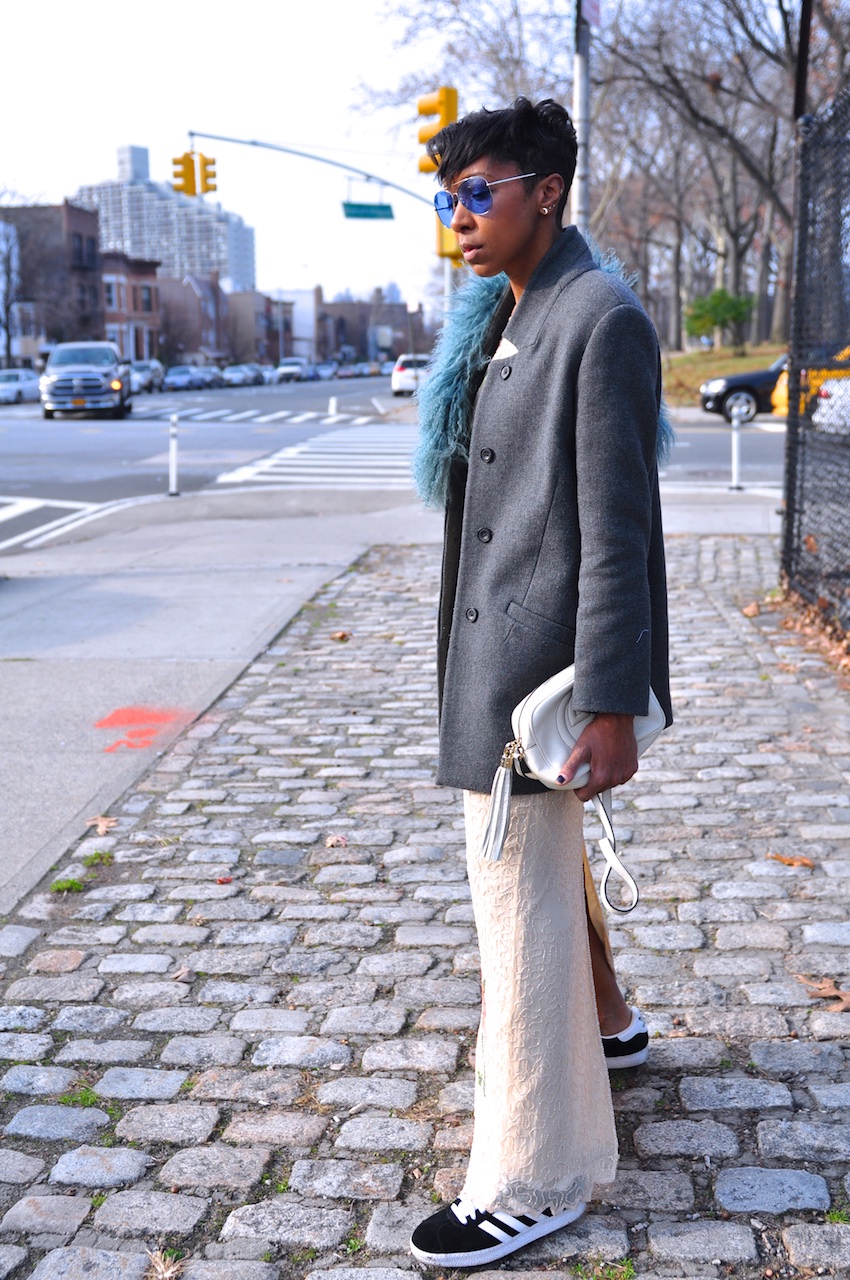 Dress: Vintage.  I'm semi obsessed with Asos and this beaded dress at Nordstrom's is a similar vibe.   Coat: Zara (old). Trainers: Adidas. Shades: Second hand/vintage.  Try Ray-Ban's tinted aviators.
I see that more and more with designers – inspired by what's already gone.
Either way this was one of those levitate off the ground moments: A floor length beaded dress with just enough print but not too much.  Plus wide enough to skim? I will have some of that!!
The trainers keep it on the boy-ish side which is my take on going out for a party. Actually it literally was later that evening.
ps.  I am away for Christmas and New Year's in St. Lucia!  Michael and me arrived yesterday.
You can follow me on Snapchat (karenbritchick).  I'll still be posting here as well in outfits I wore before leaving.  But then some St. Lucian photos will start appearing on here.  Check Snapchat to stay in touch!