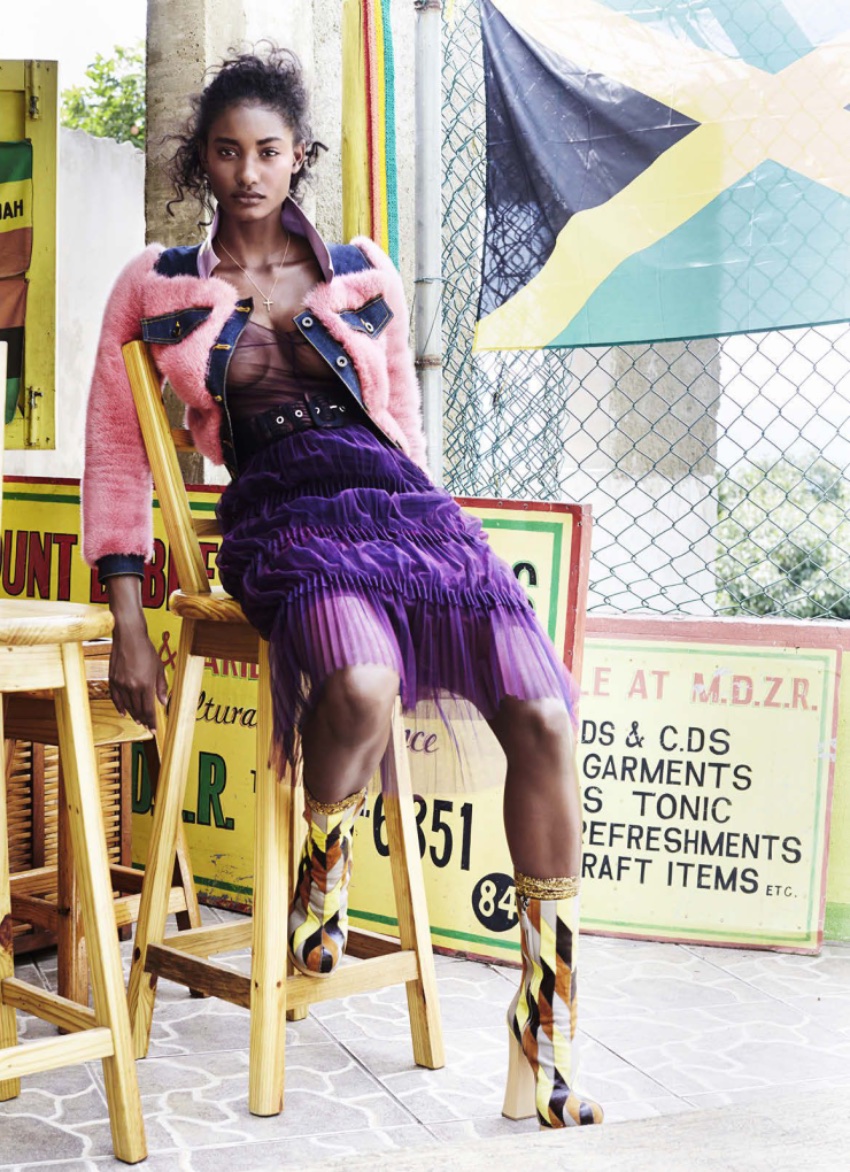 Clashing colors, prints and badass styling.  Seeing this editorial while in St. Lucia is the definition of perfect timing.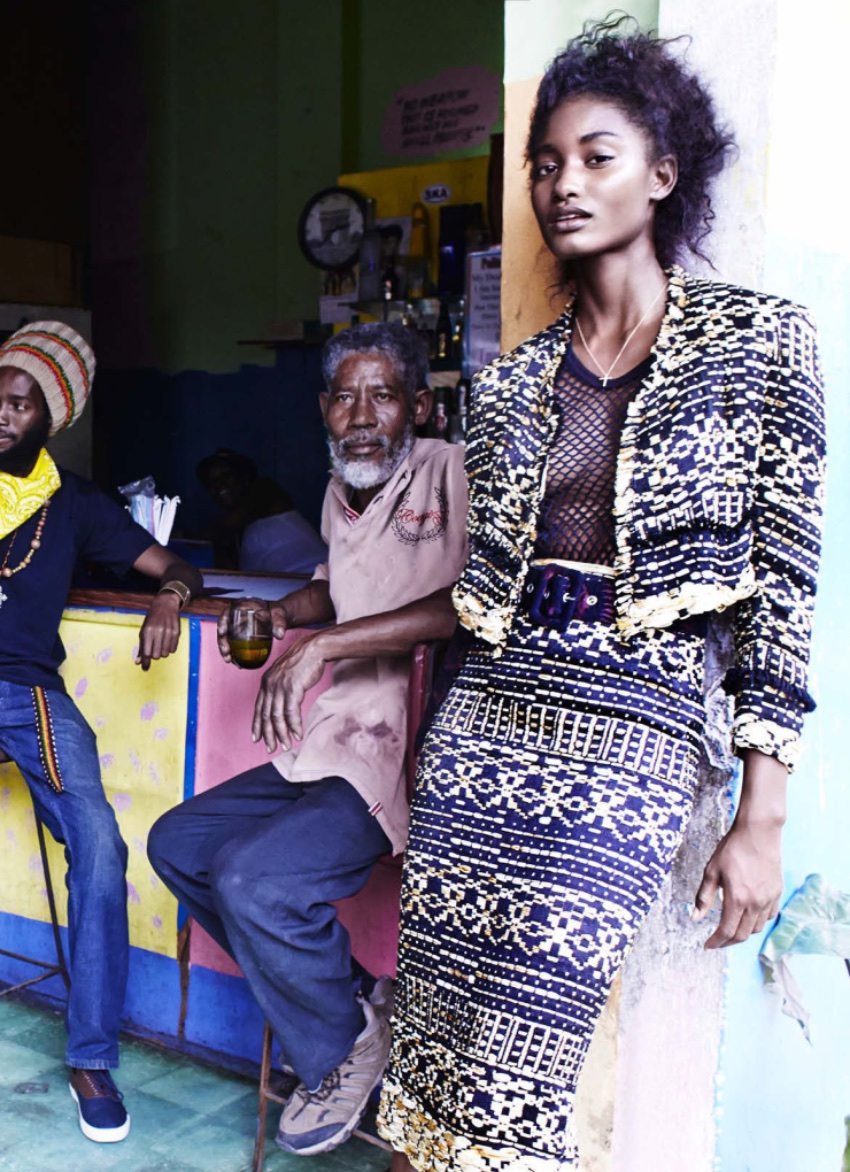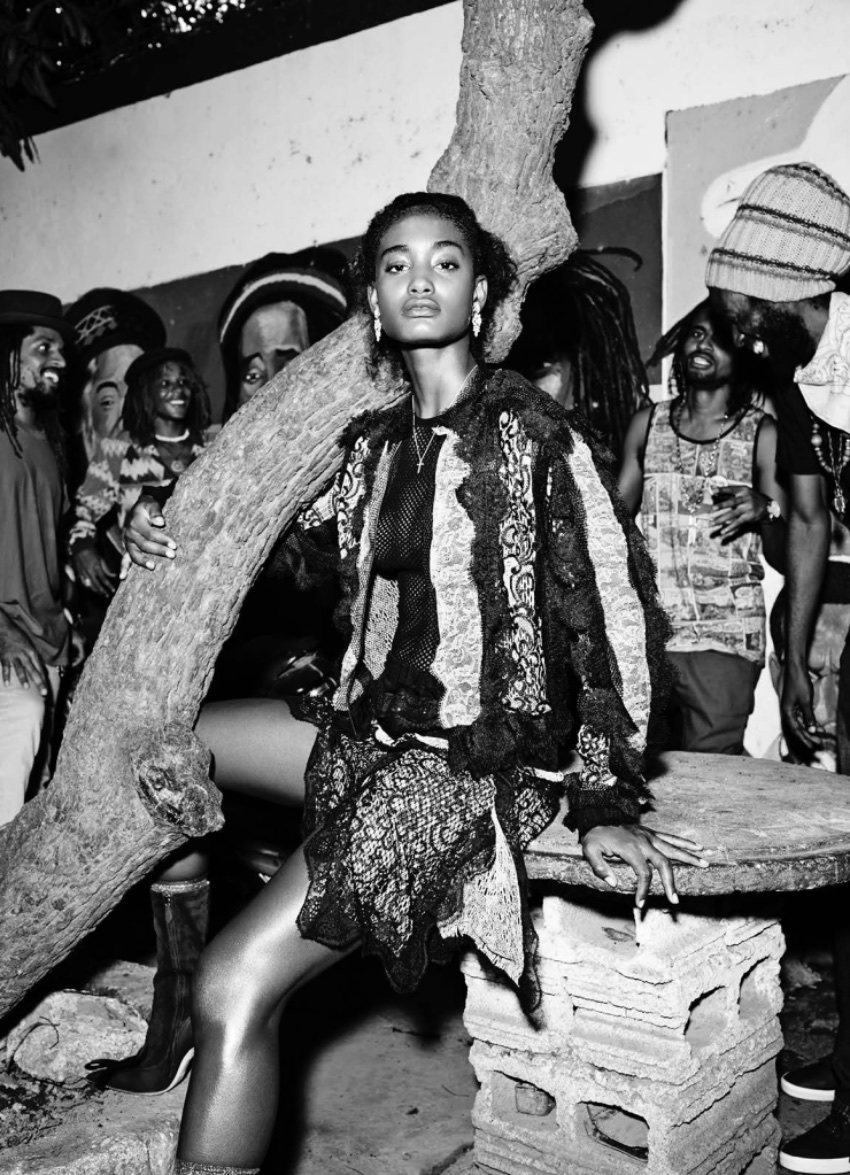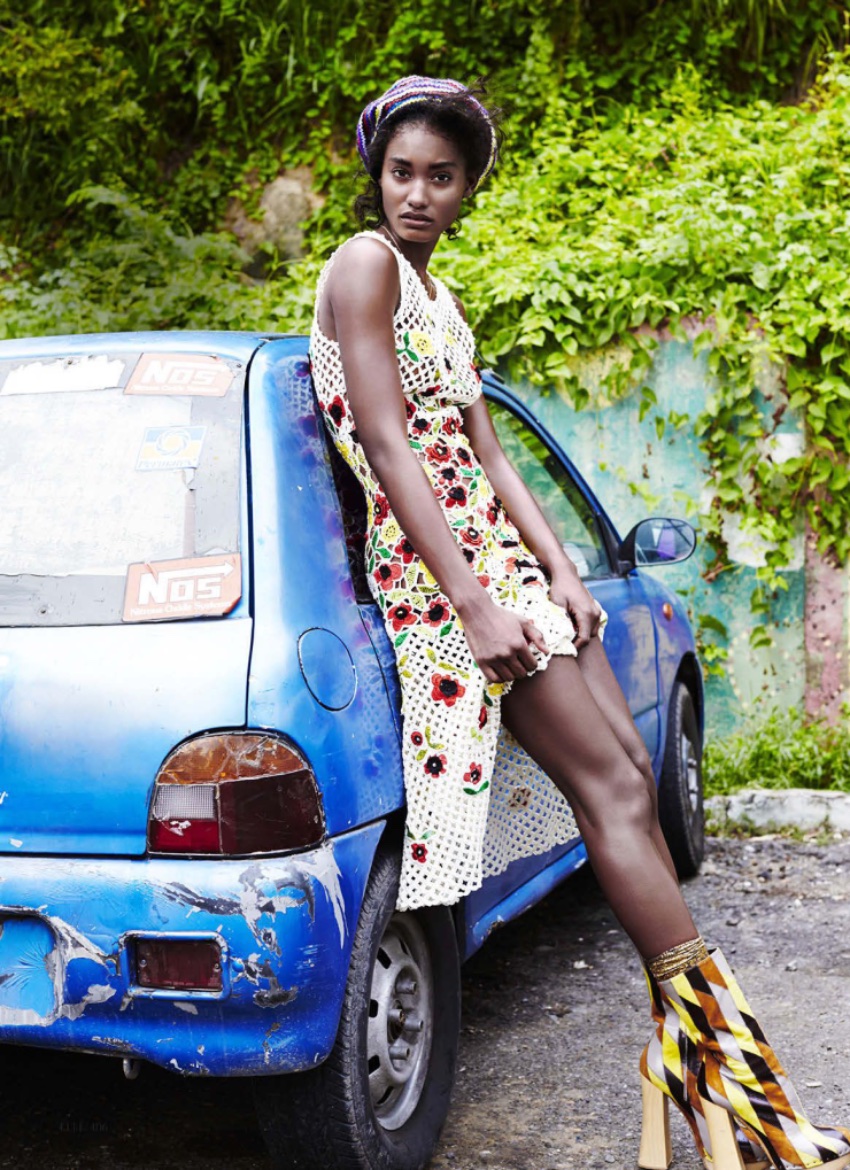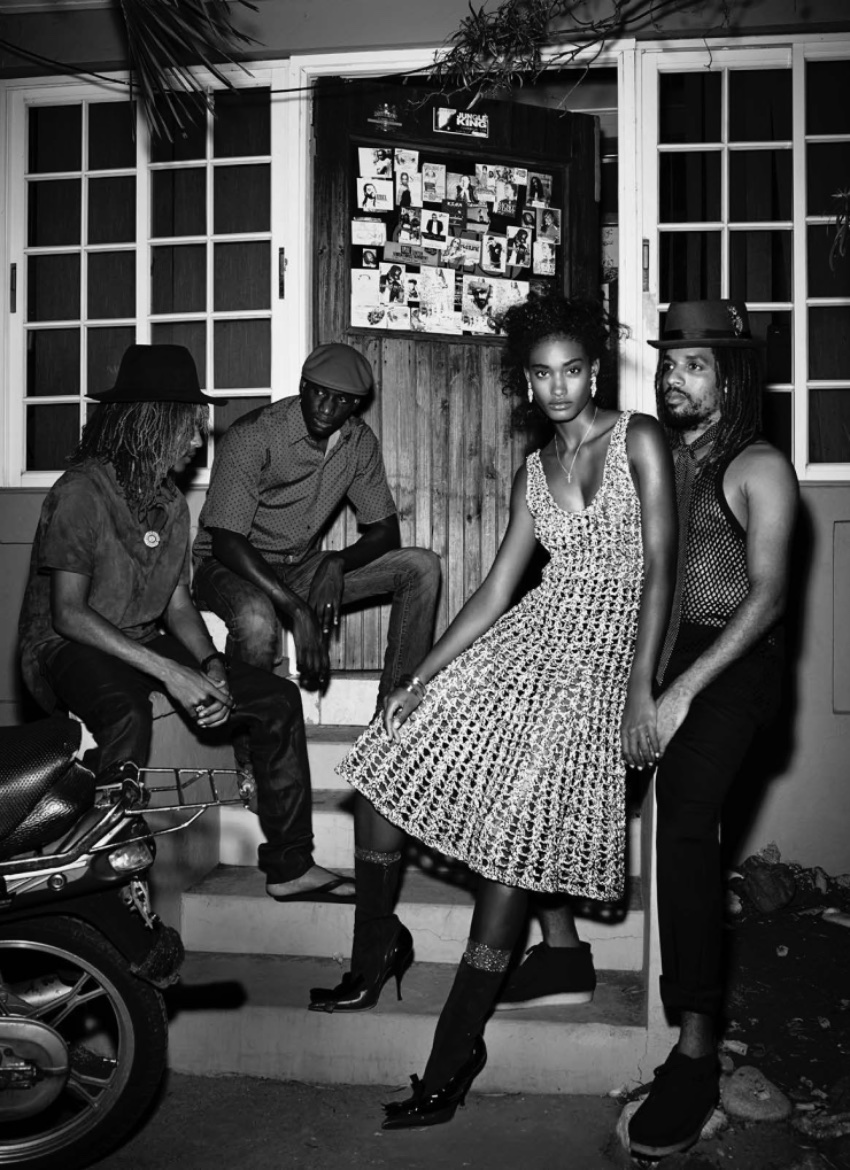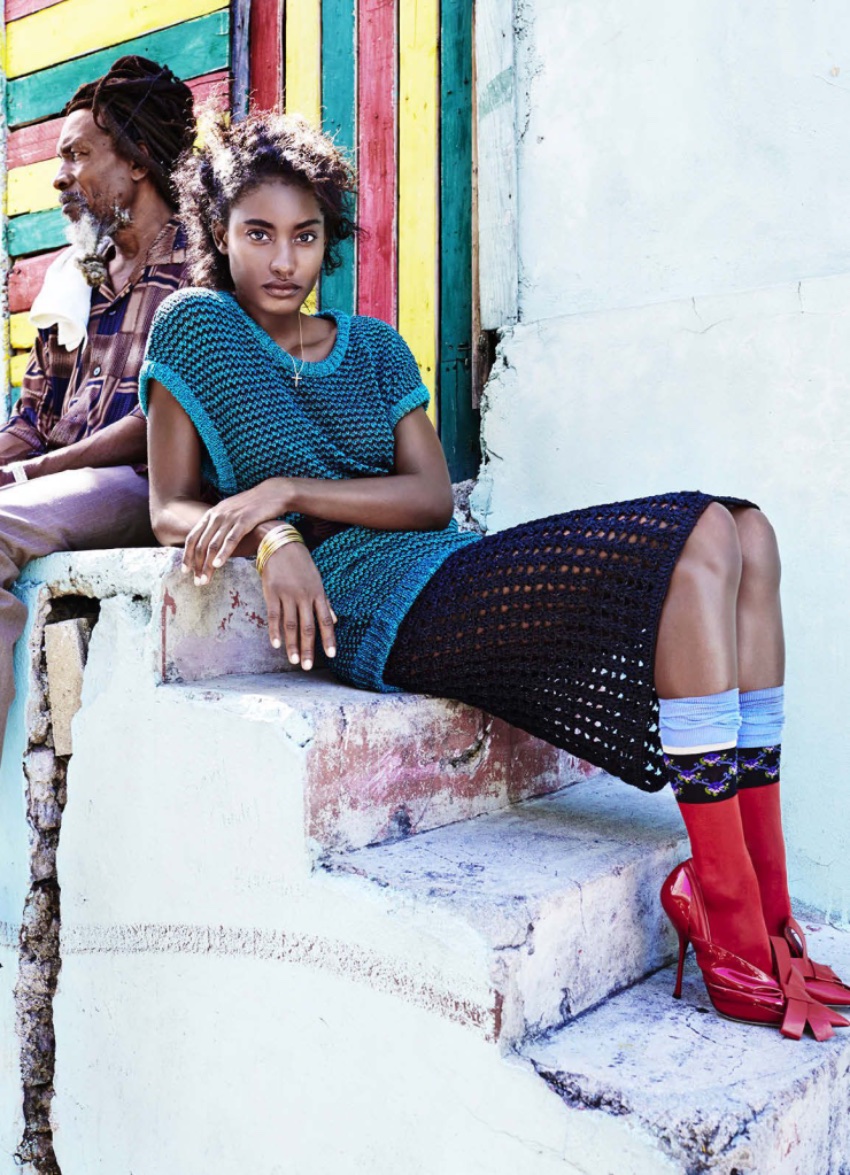 Elle US March 2015.  Model:  Melodie Monrose
Usually Caribbean fashion editorials are a checklist of rolling on beaches or laying in hammocks in cropped boob grazing t-shirts.
Boy does this makes a change for.
Read more on model Melodie Monrose in this older Full Monty post.
You can see more on Michael and I in St. Lucia on my snapchat: Karenbritchick