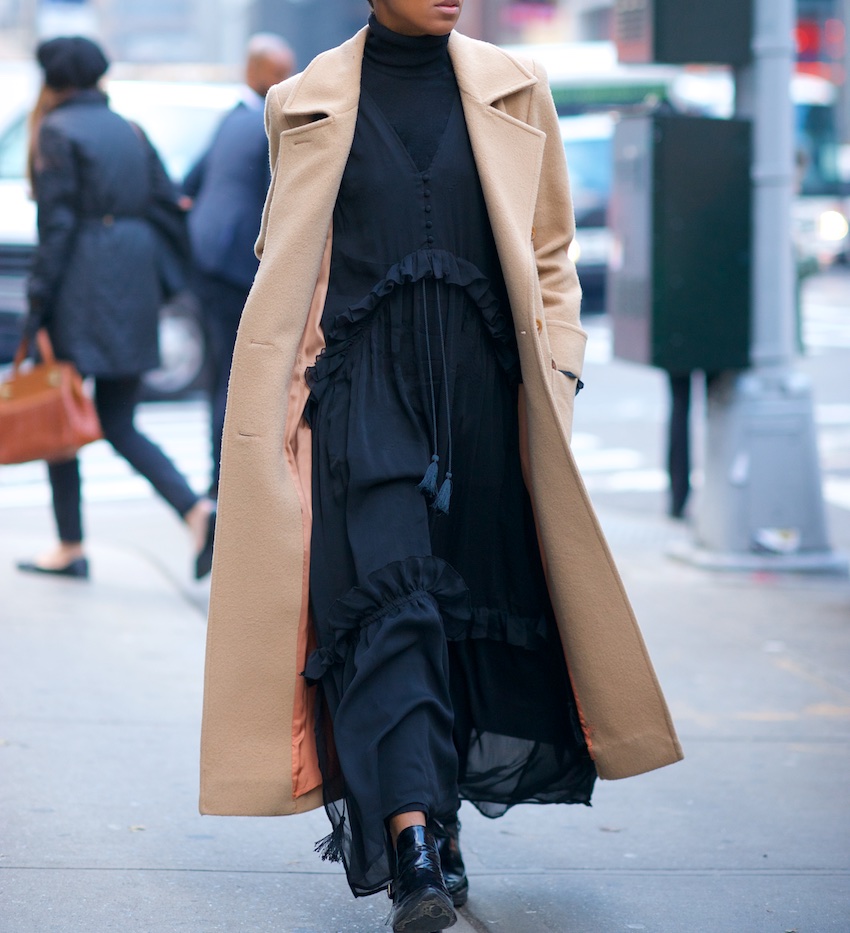 When dresses are dark and pretty enough to winterize…
….also: when you go through the camera and catch the side eyes you otherwise wouldn't.
Coat: Second hand shop. Similar from Asos and Topshop. Dress: H&M. Try their beaded one or their other long dress (on sale),   Bag: Alexander Wang. More Wang on sale. Similar from Jerome Dreyfuss or DVF (both on sale). Boots: Zara. Shades: Ray-Ban.  Photos by Helena.
In my long black sheer dress that you saw in this old summer post with sandals.
This time winterized with a polo neck, leggings and long coat that's the polar opposite to the patchwork one from yesterday!