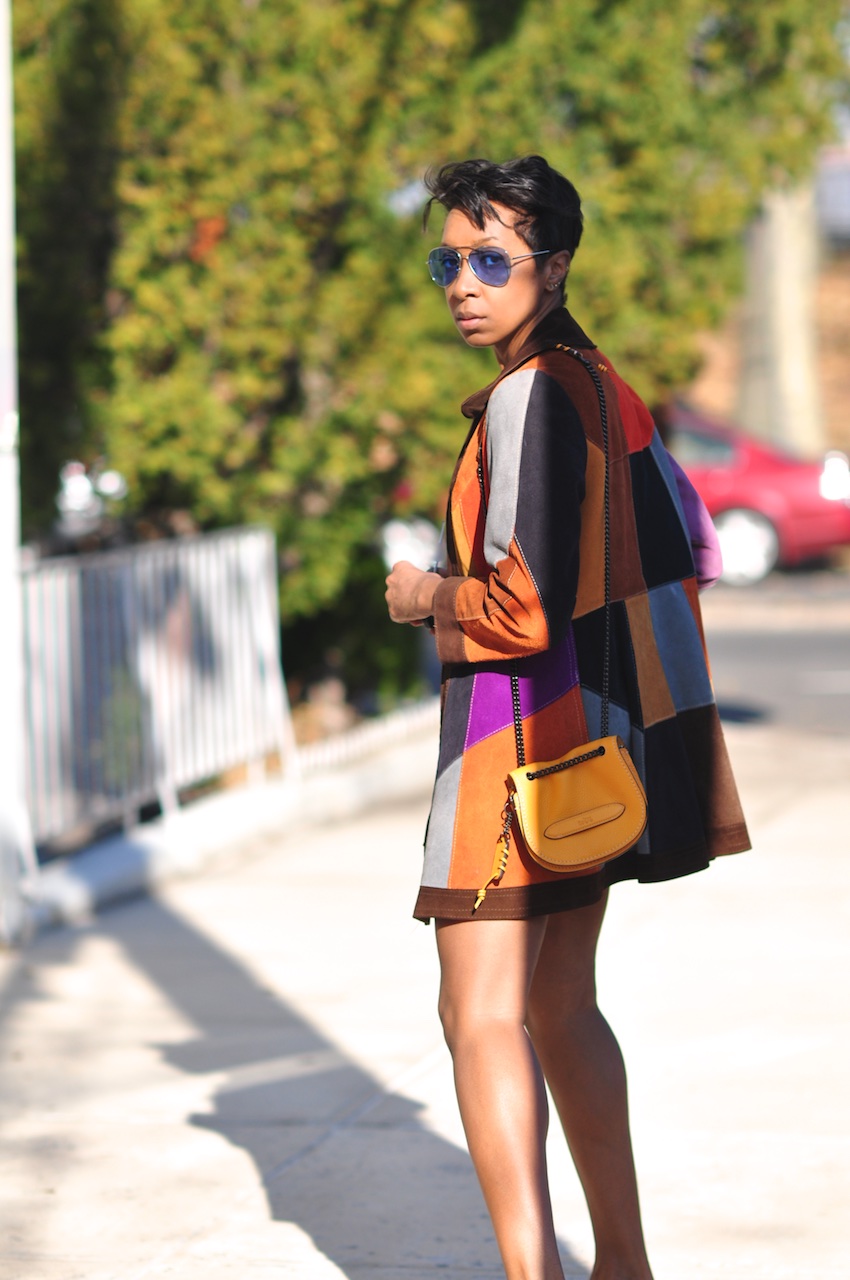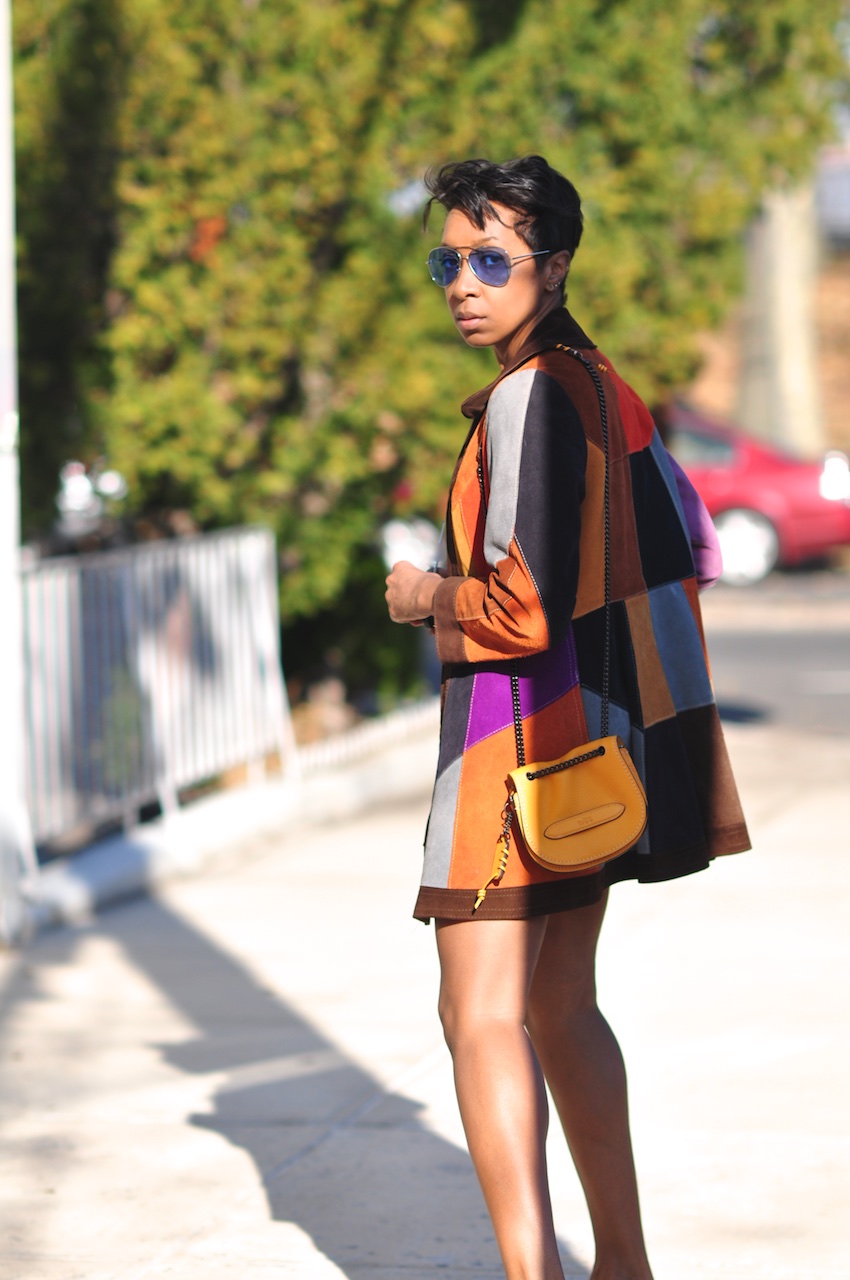 Mixing suedes on the weekend and feeling like something out of the seventies?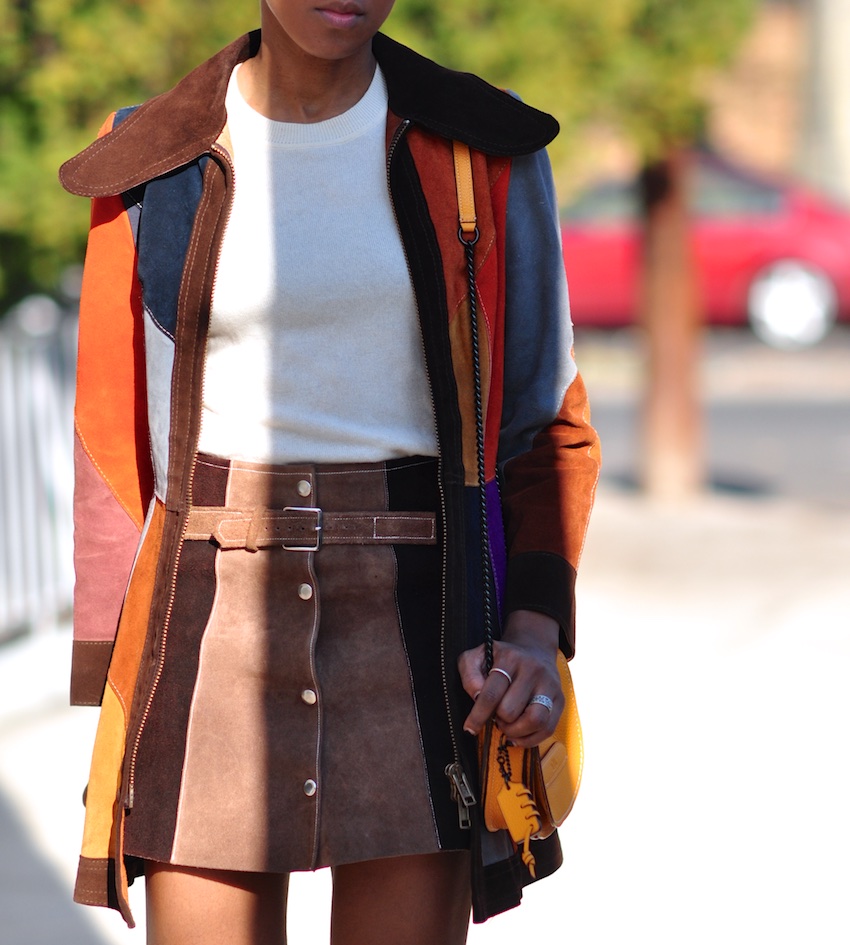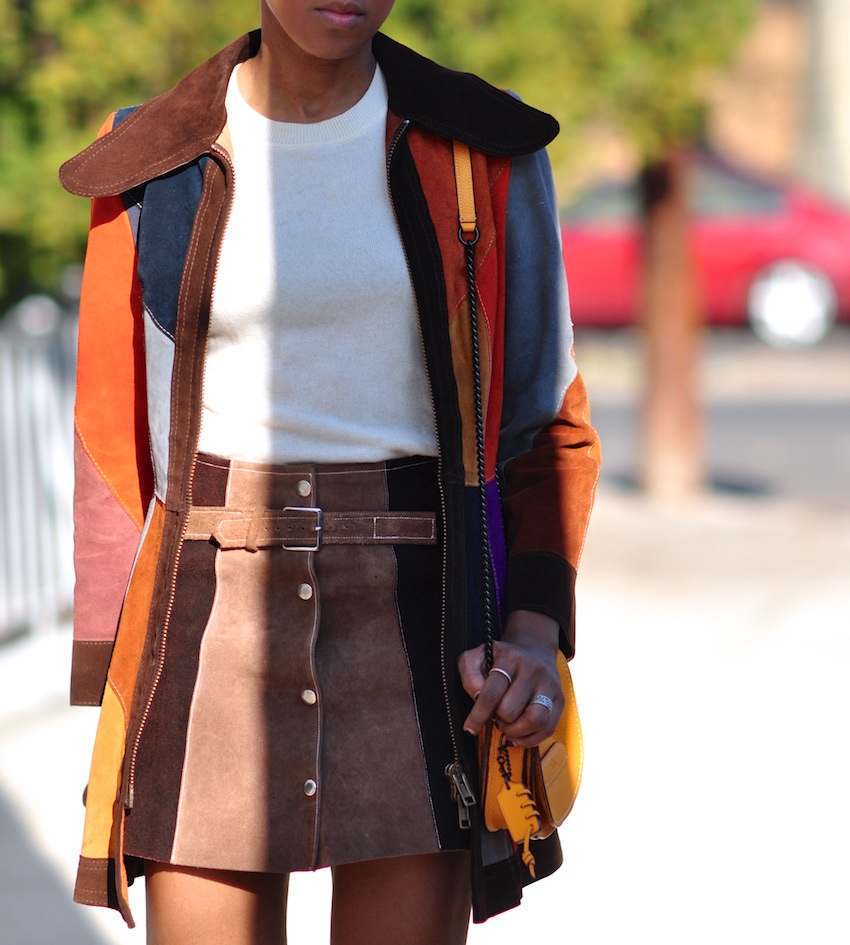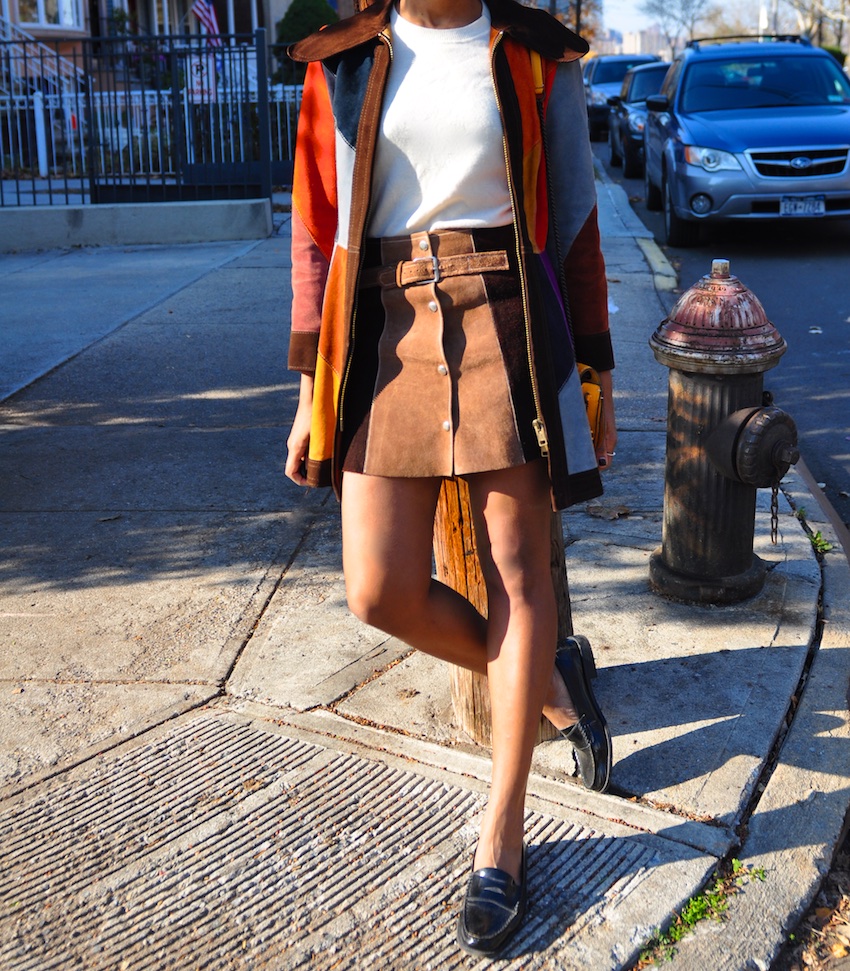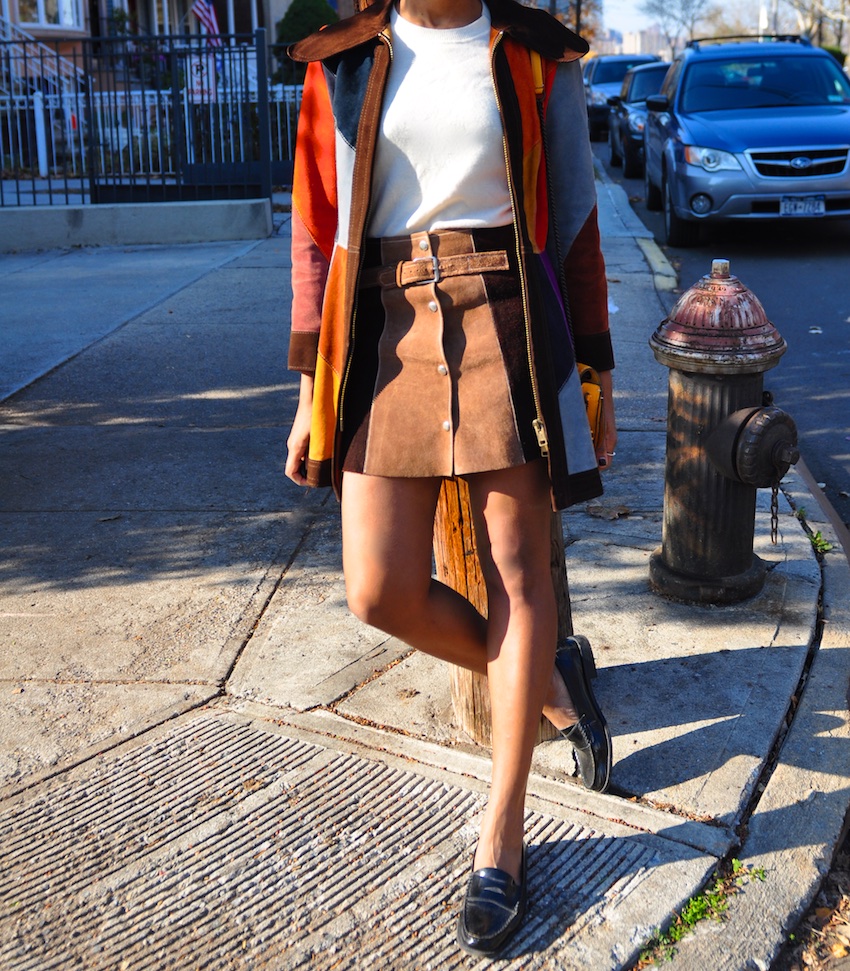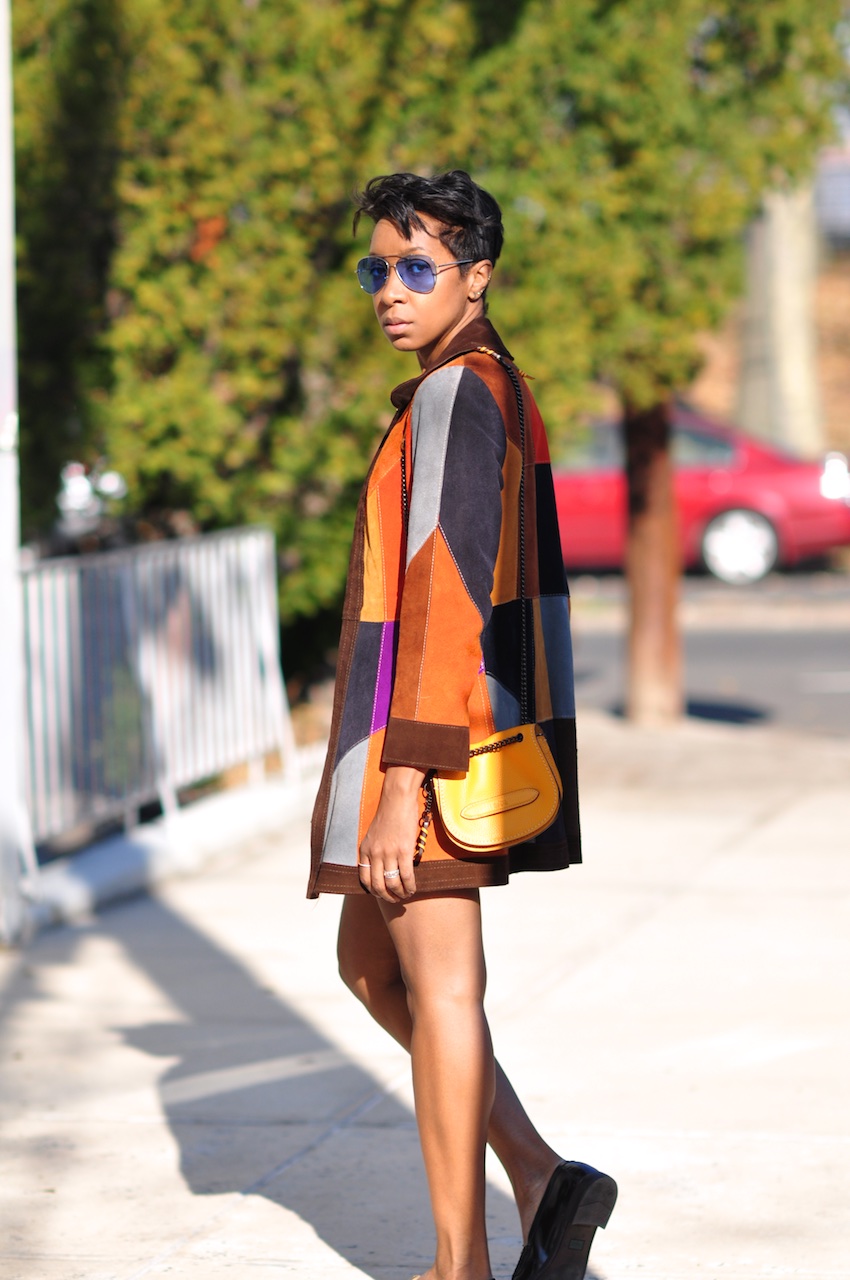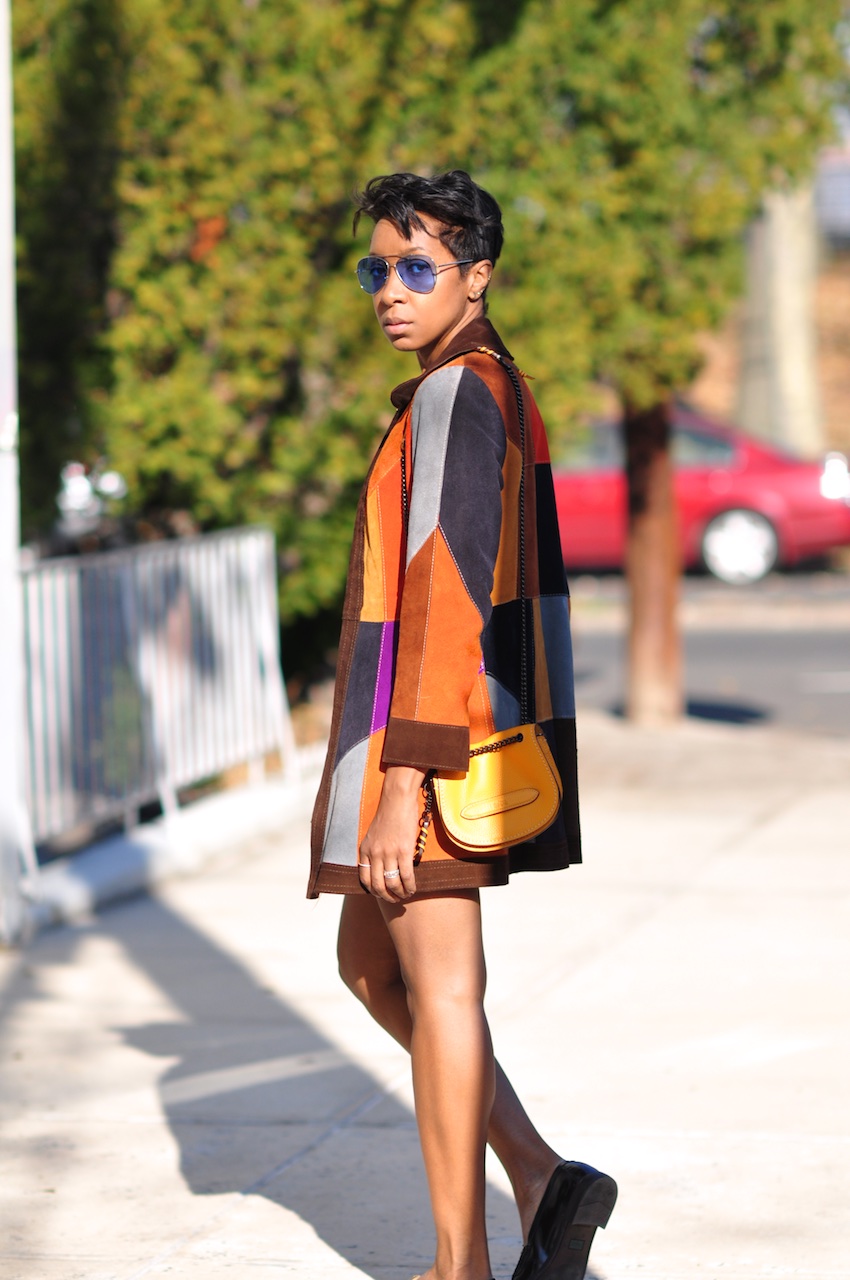 Jacket:  A Current Affair flea market in Brooklyn (once a year).  Suede skirt: Vintage. Try Asos's version?  Wool jumper:  Vintage.  Loafers: Bass (40% off on site).  Shades: Beacons Closet. Similar tinted aviators from Ray-Ban. Bag: Coach Shadow (on sale in all colors).
Everything in fashion comes back. I wore a patchwork suede jacket from a flea in Brooklyn with the old vintage skirt and old school Bass loafers.  You saw the jacket before in this post with a black dress and the skirt has been around for a year or two now.
It was mild enough on Saturday morning to go out bare legged or in a light jacket.  So I did.   Of course the mildness vanished later so I regretted that move and changed (although today is supposed to be another indian summer).  Asos does some good patchwork pieces or Free People for longer suede skirts. A suede Mango trench is cool for toe dippers.
Question: Suede is supposed to be 'in' this year but haven't you always worn it?