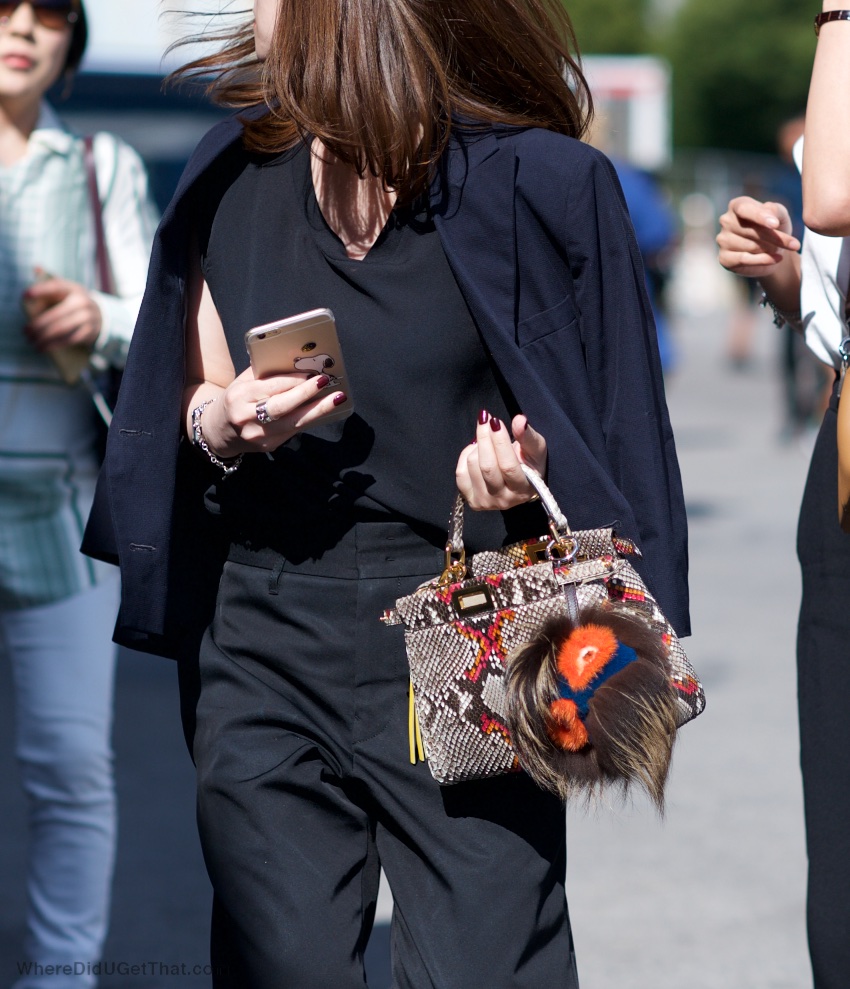 Just when you thought you'd had enough of Fendi fur monster key chains, the bag charm market is apparently one of the biggest growth sectors for 2016…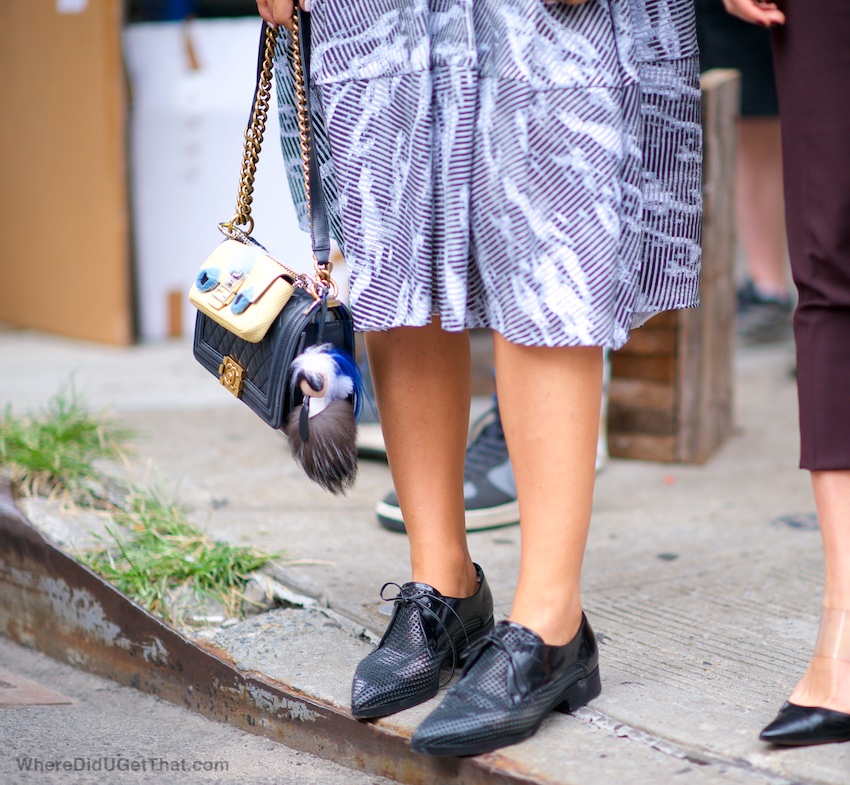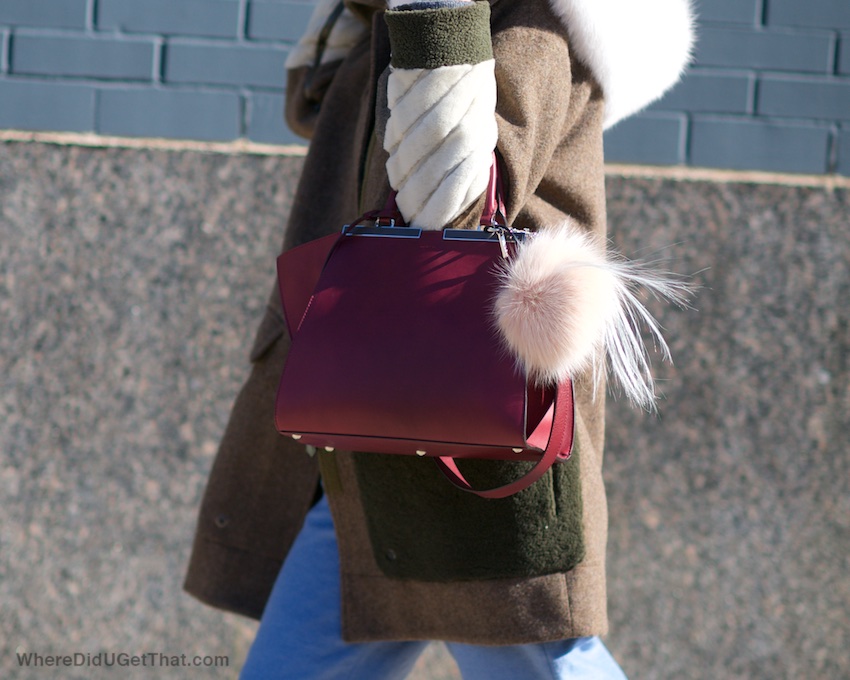 I thought this was a passing trend lasting a season, but a look through Instagram (the Lanvin Love Keychain is popular), online shopping sites and even while out shooting, I still see them.  I won't lie. I owned a Fendi monster key chain. It didn't last long.  I got rid two weeks later.
Like anything, it's a personal preference.  A friend texted me before Christmas: "look I got these for gifts and one for me"  She then texted a photo of about four no name fur pom poms.  About two weeks ago I asked which colour did she keep for herself. "Oh I returned it. I thought it was too childish."
The miniaturization of bags to almost palm sized that you can clip onto your existing bag has been next.  Some argue they are a waste of money while others that it's a smart way to get a taste of a bag brand without shelling out for the bag itself or just smart for the brand themselves.  Bag charms and key chains are interchangeable. Both can be attached to a bag or a set of keys.  Why fork out for a new bag when you can just upgrade your key ring and an attach it to your existing ones?   So these add ons are set to continue through 2016 (apparently).
Come to think of it, my three year old Converse All Star key ring is on it's last leg but no I won't be 'upgrading.'
Would you?