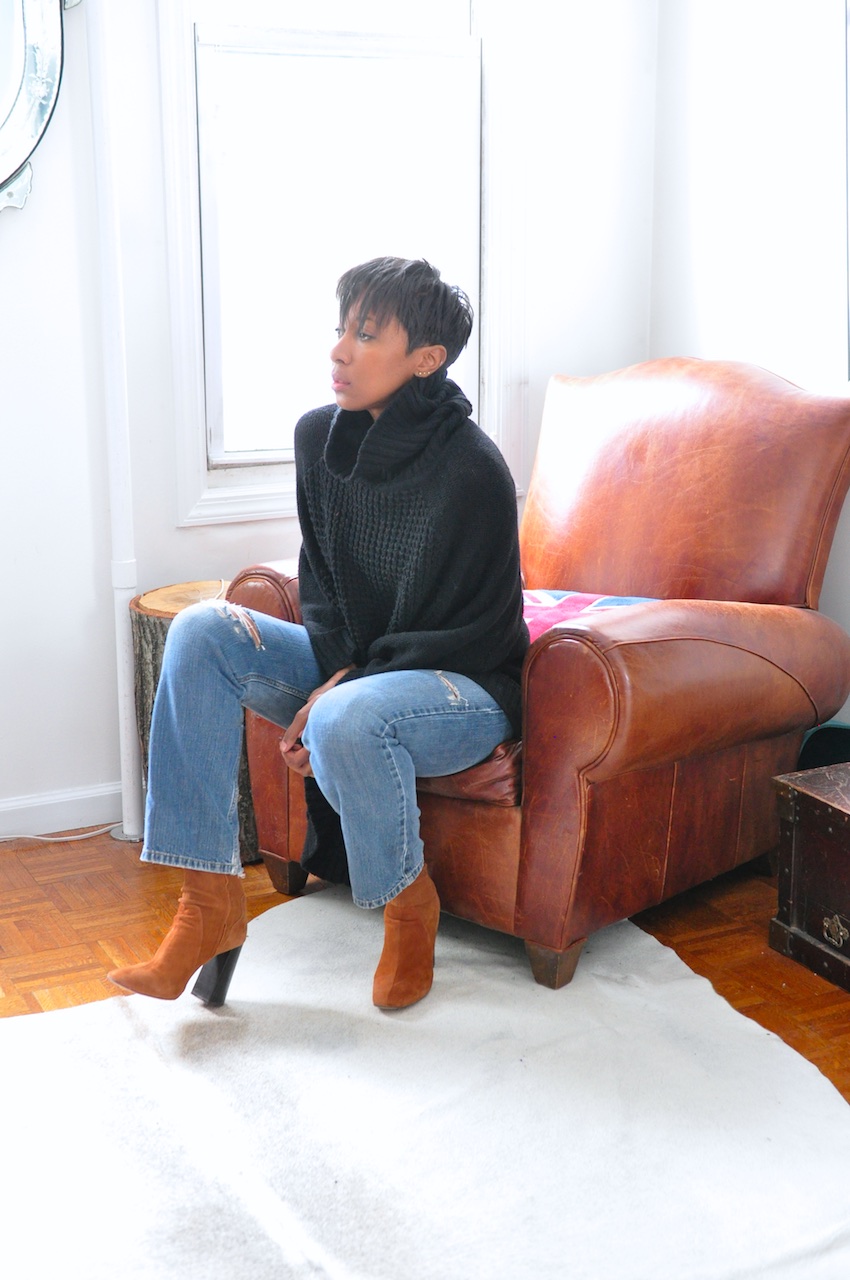 Sometimes a repeat purchase is better the second time around…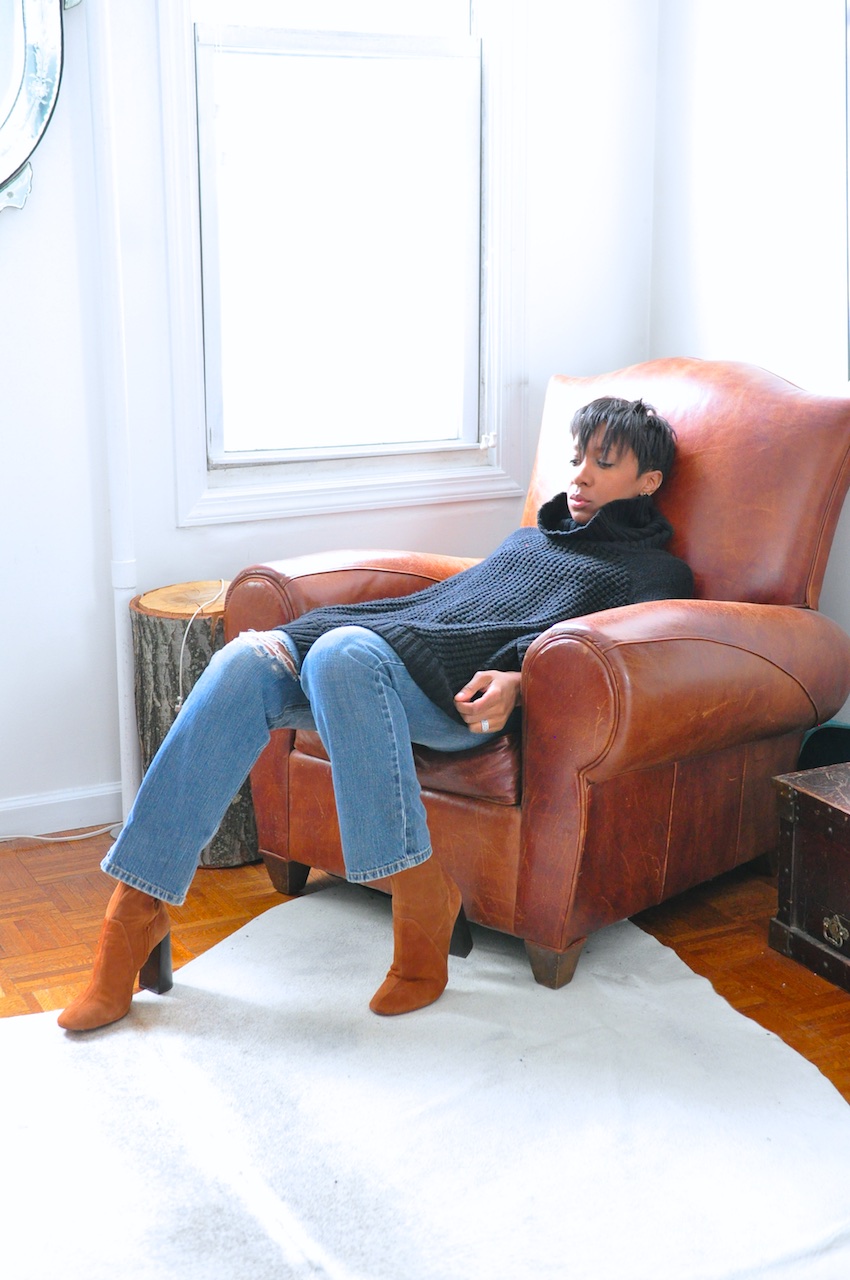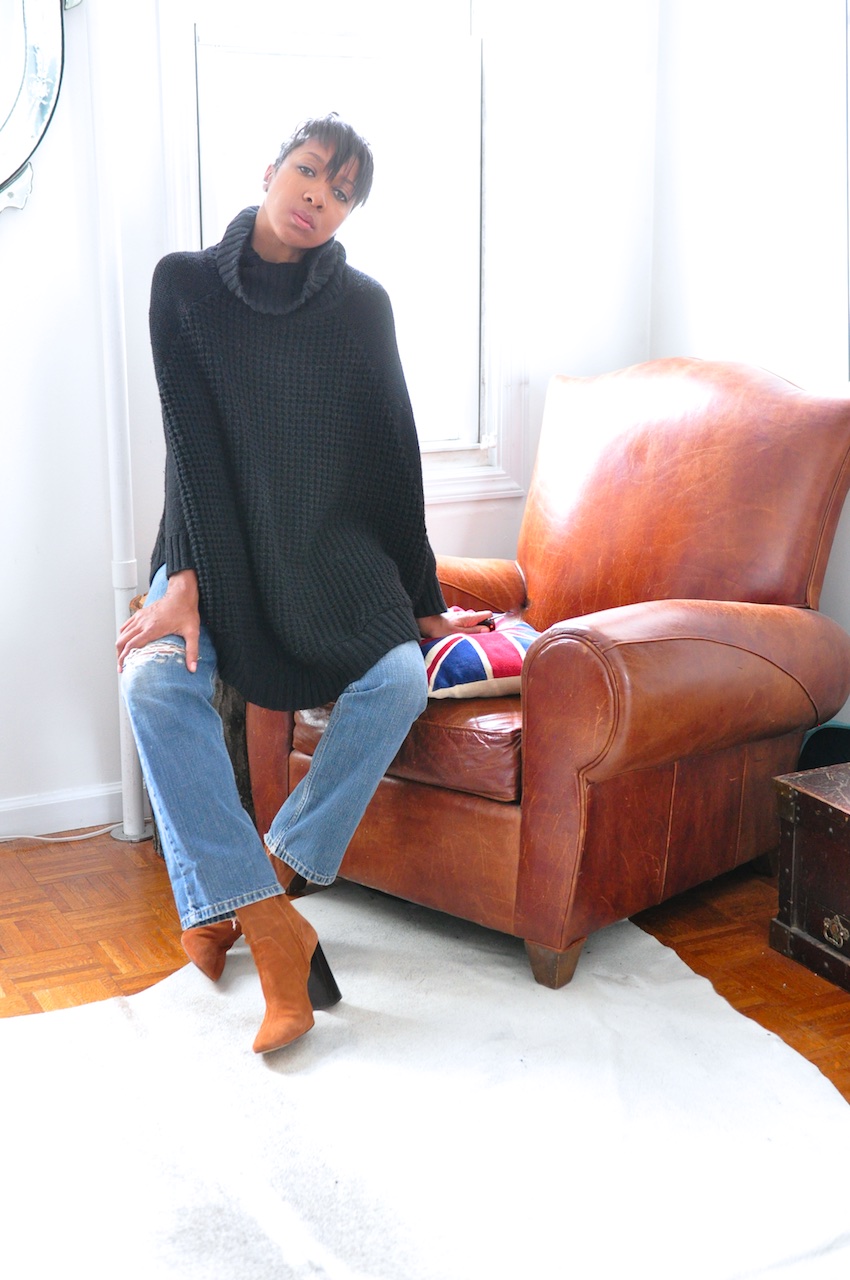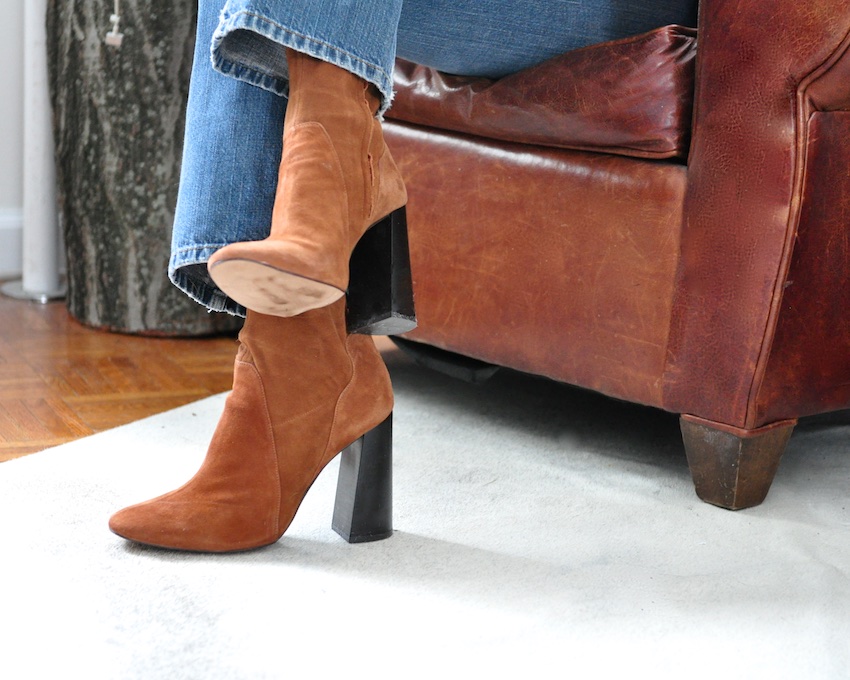 Wool poncho: Maison Jules. Seen before with fringe boots. Similars: one of these or DKNY.  Jeans: Levi's. Boots: Zara.  Try Topshop (I like these rust colored ones), Chloe (on sale) or Marc Jacobs (on sale too)
So these boots are so good I got them in suede.  They are more comfortable than the black leather versions.  Both said size 10 on the site but the suedes are one size bigger – an unexpected bonus.  Either way, I smell a justification in here somewhere for a repeat purchase that accidentally fits better than the first.
Block heel sock boots are a win/win anyway. They elongate the leg with zero wobble factor from the wide heel.  Plus they're an excuse for awkward length jeans.
Side Note:  I have no idea when I'll wear the boots again because we got dumped with record breaking snow shortly after this.