Wearing monochrome on New York's white out days..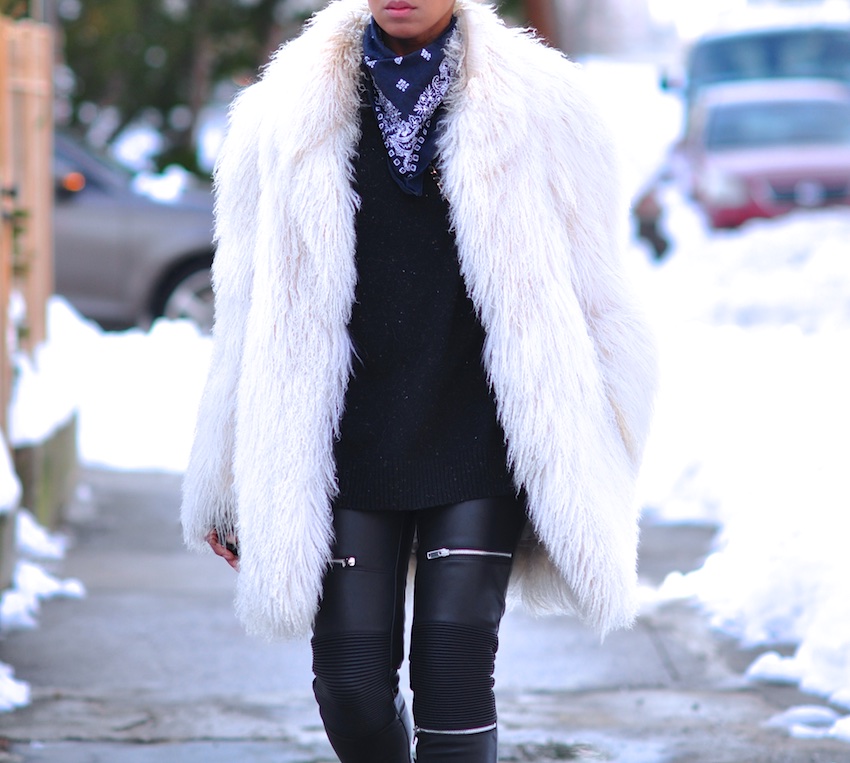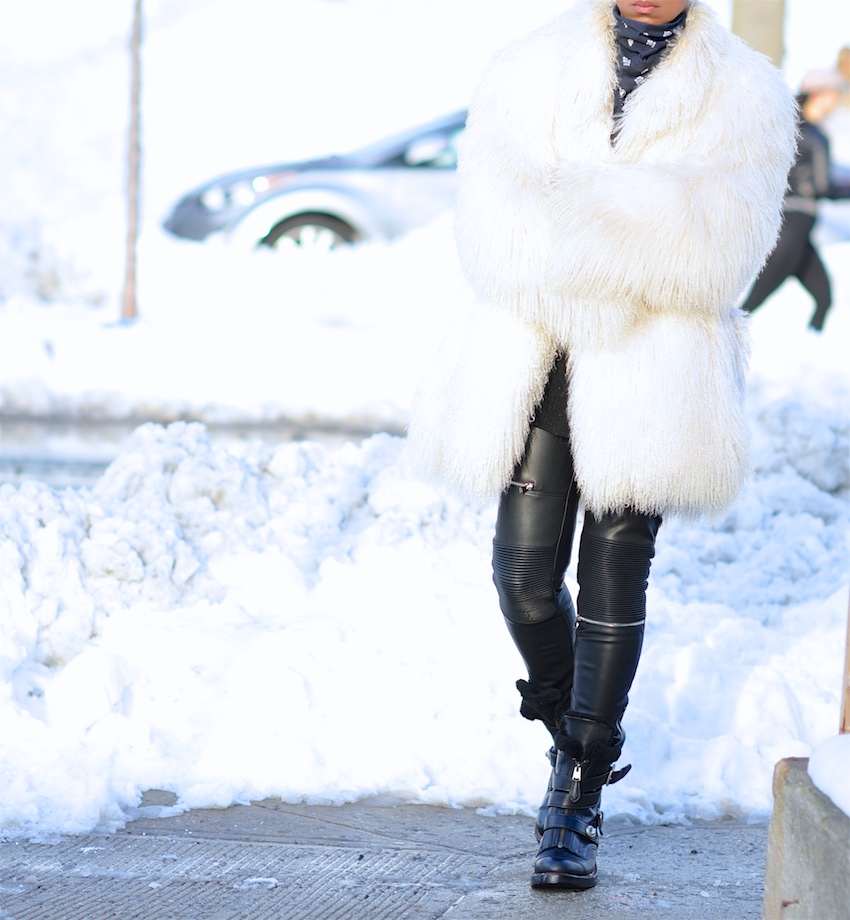 Faux fur coat: Etsy.  Similar from Religion and River Island. Faux leather skinnies: Zara. Similars from Tripp (I have them). Boots: Coach.  Similar from Fiorentini & Baker or Vero Moda.  Knit jumper: H&M men. Glasses: Thrifted (reminds me of the ACNE Spitfires ).
I feel like black and white (or black on black) sort of takes the guess work out of what to wear and unless the snow miraculously melts this week, it's going to be boots for days for everyone here (not that I deviate that much anyway).
For a more classic biker boot, Frye Engineer's are forevers and look ten times better broken in which this winter will do right quick.