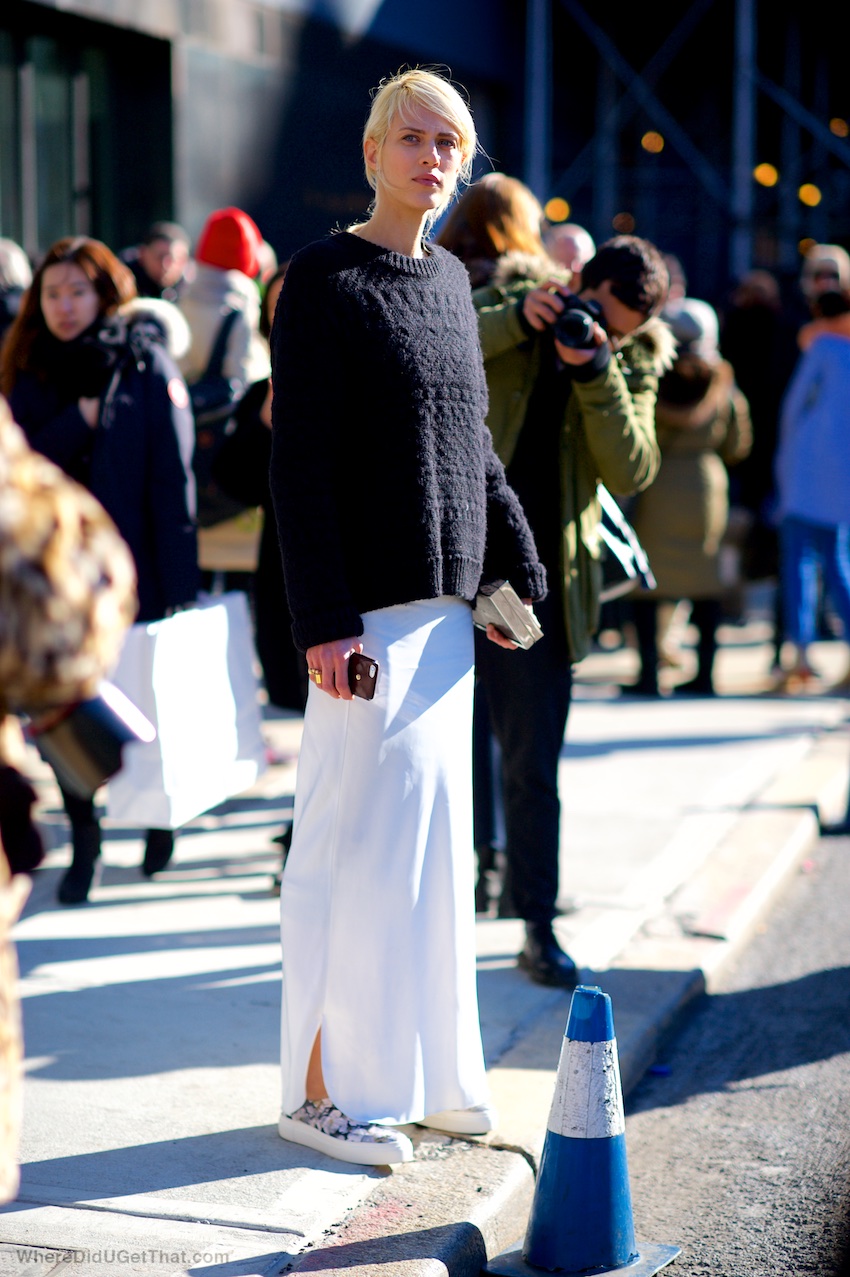 New York fashion week just ended and even though I saw a roller coaster of outfits up close, my personal faves are becoming the simplest.   Devoid of pea cocking, it's something you would try…
I know we are still in coats and jackets but I'm thinking about Spring and this struck as a do-able outfit idea for it.  Try it now with leggings under or swap the colors for a black skirt and white knit combo.  This look isn't rocket science, but amongst a sea of more is more this felt smart.
S H O P   I T   O R   S I M I L A R:
 Topshop or 525 America  knits// Miguelina skirt // Adidas all white trainers or Vince slip ons
As always, more looks on the street style section and you can catch the tail end of me at work on my snapchat yesterday – Karenbritchick!