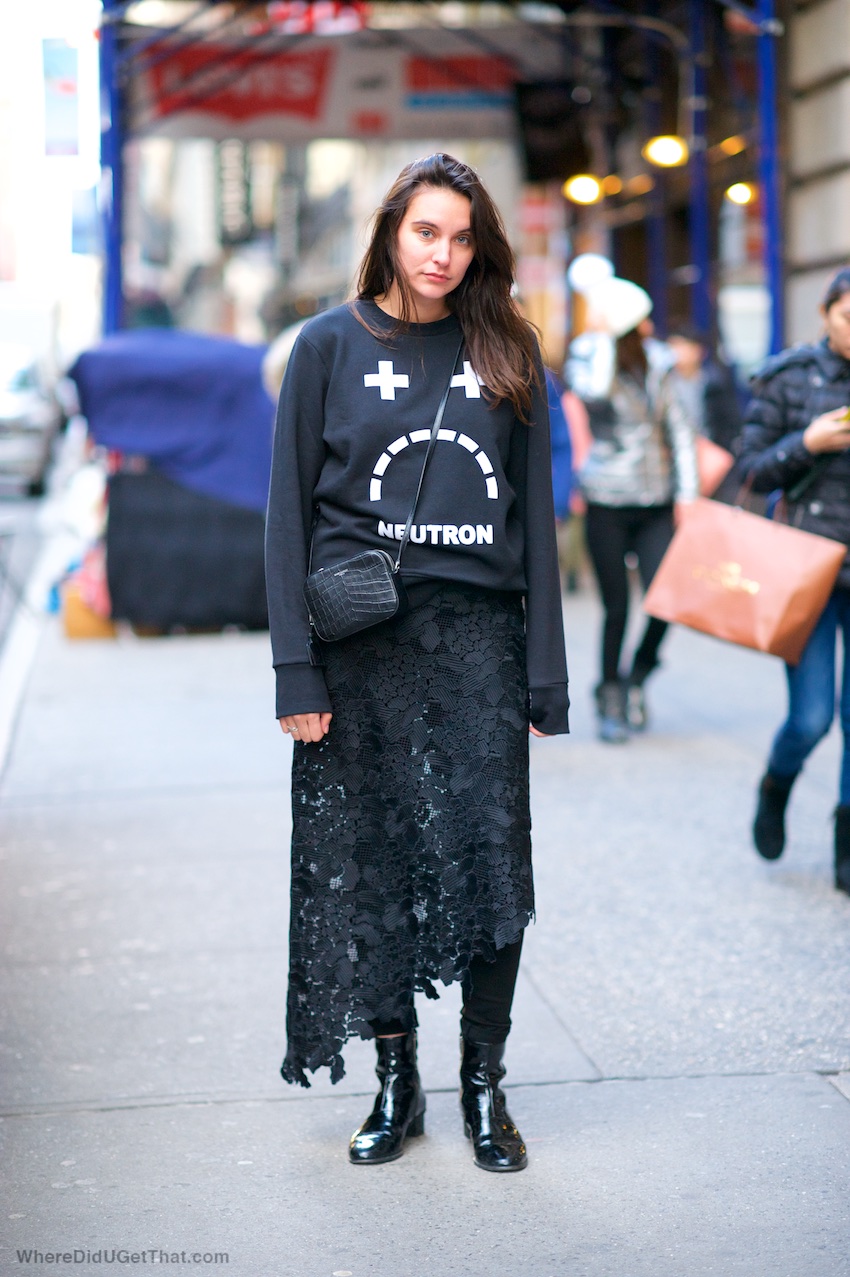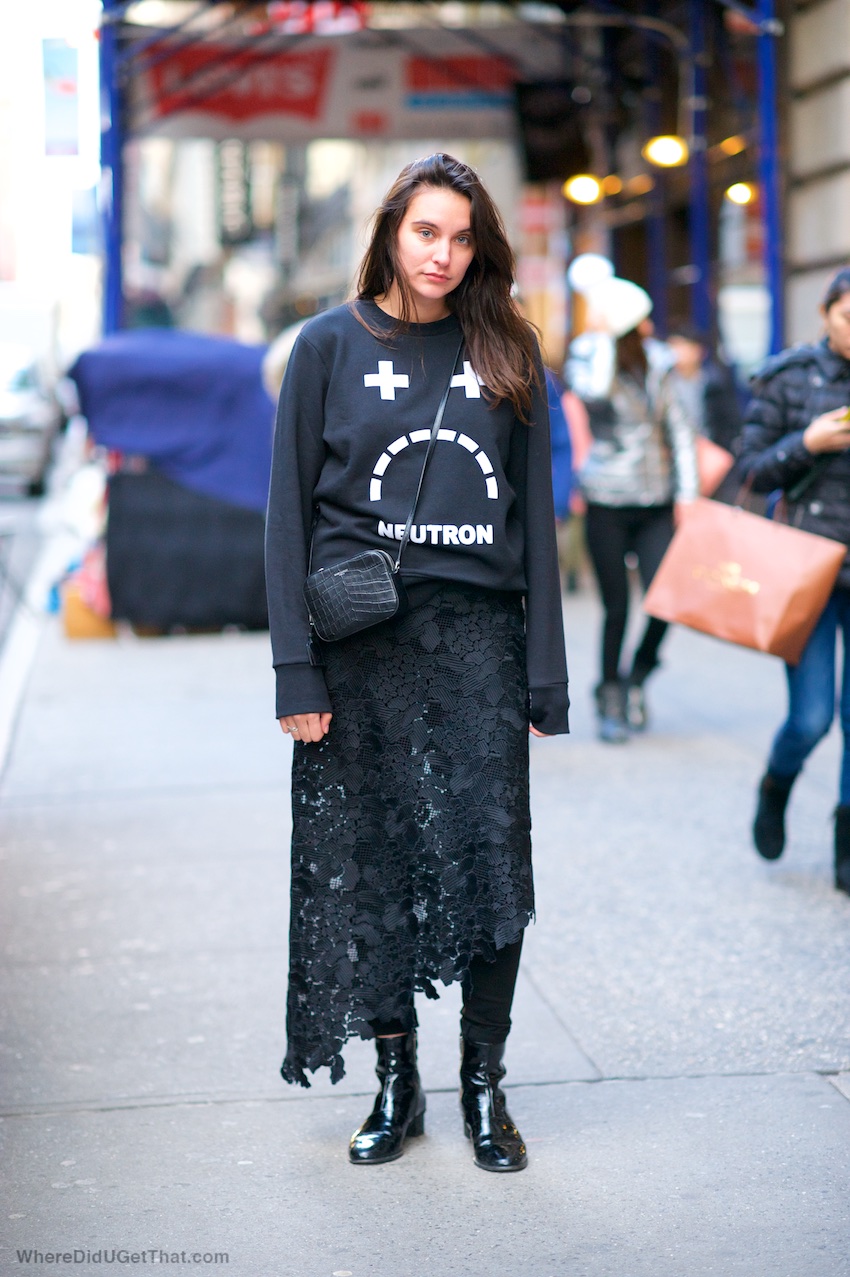 New York is -35 degrees today but transitional outfit ideas still apply with an eye on Spring.
These three show how to work them in now…
Layered lace skirts over leggings or jeans.
Everything she is wearing is from Tibi.  Find her skirt (in both colors on their site) or (on Shopbop) and sweatshirt (here).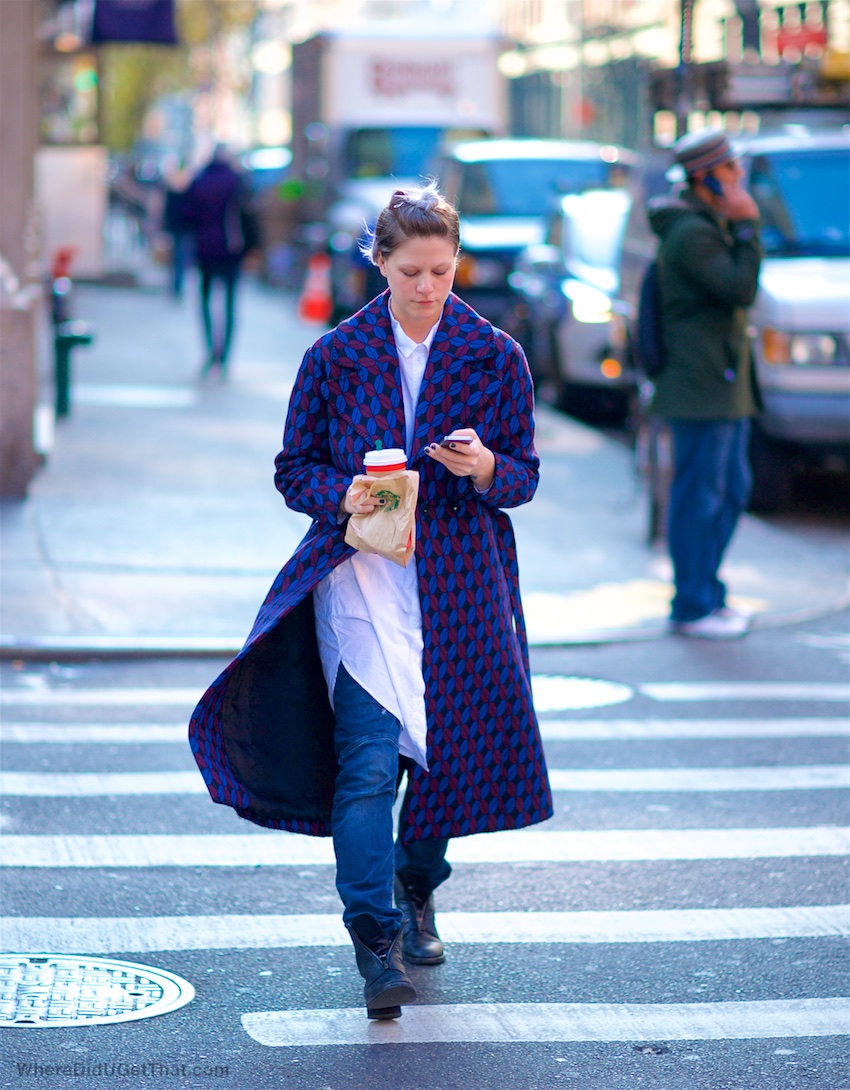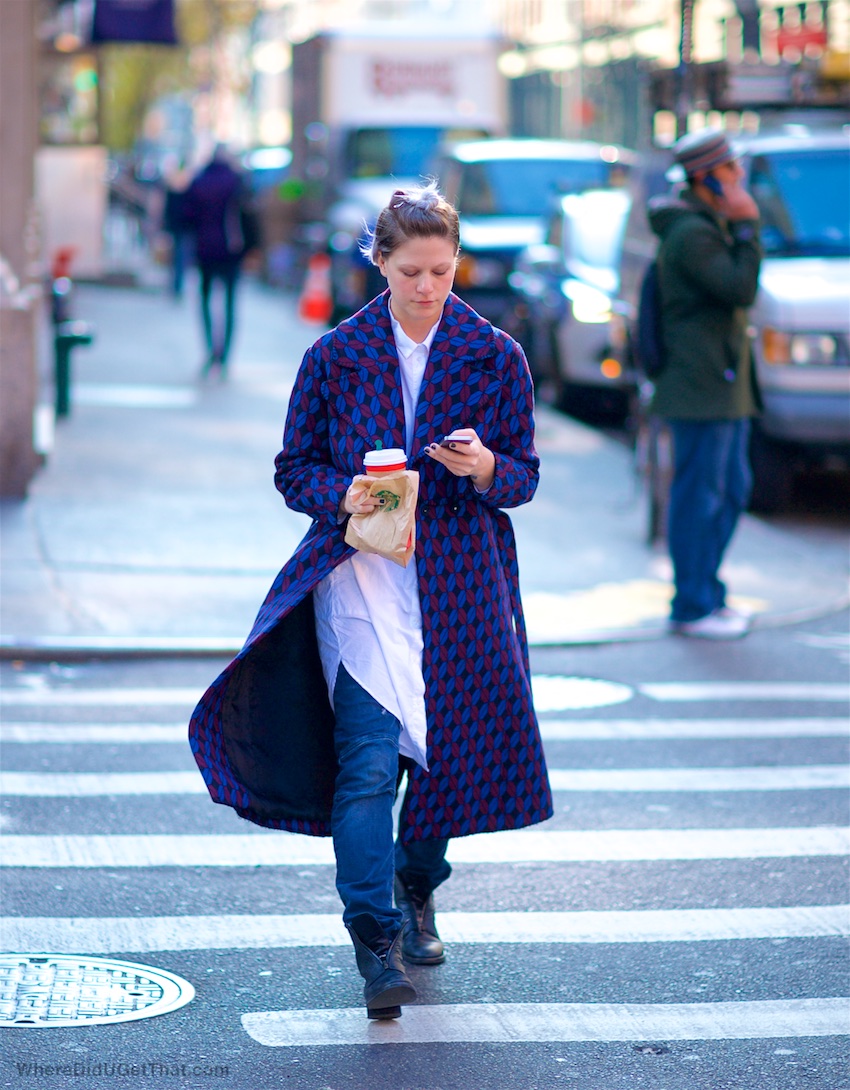 Your shirt dress doubles as the shirt now.  Her badass coat is from &Otherstories.
Try Topshop in burgundy (on sale) or a plaid shirt dress from ElevenParis.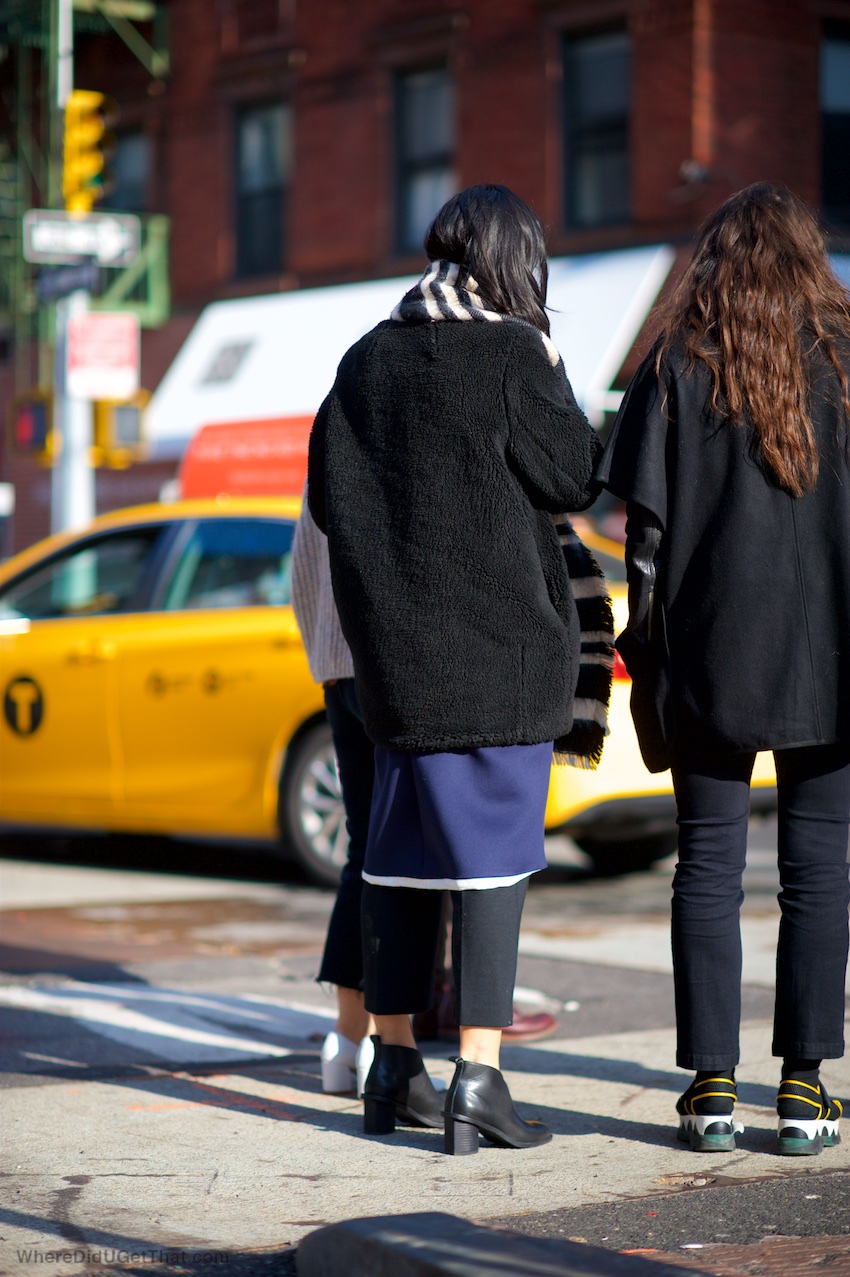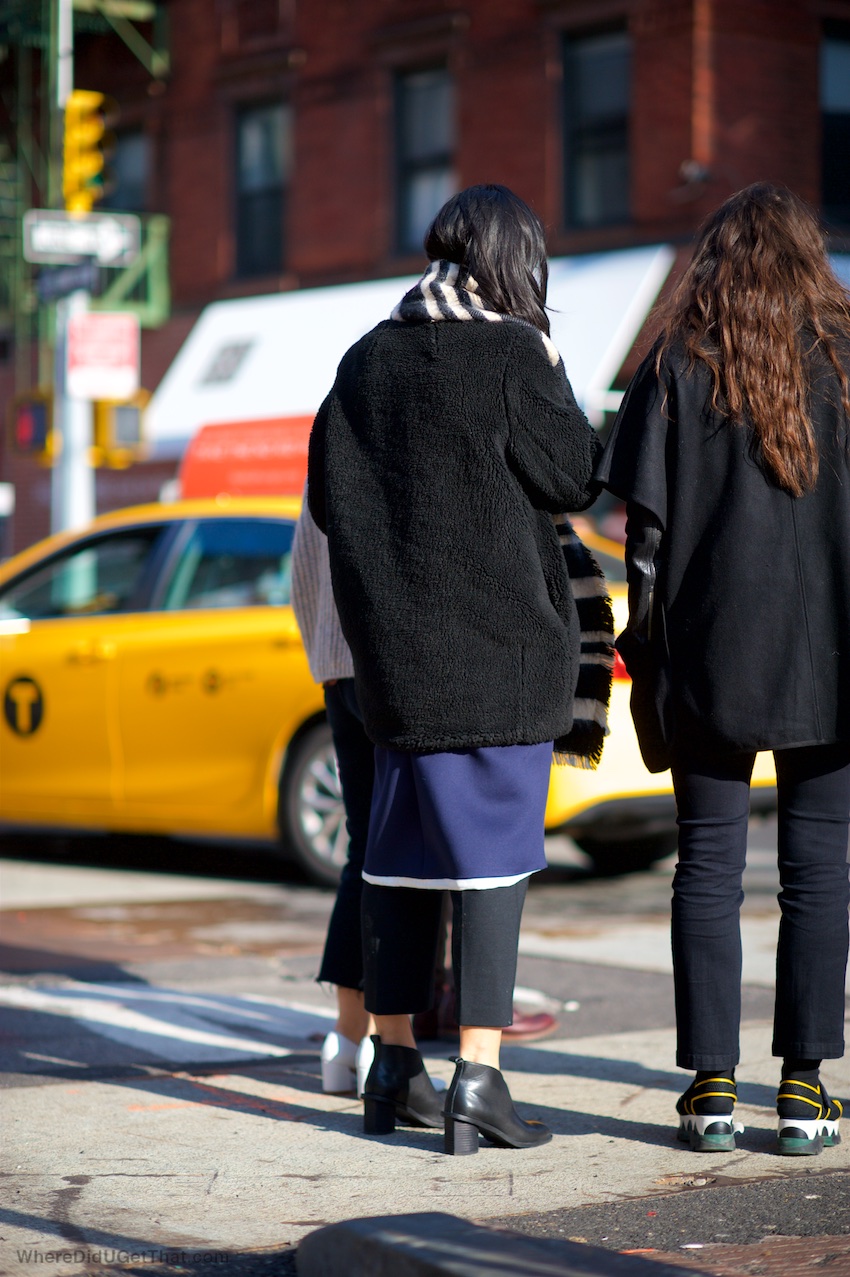 Coat + shift dress + cropped trousers = triple layers (nope,  the scarf makes four).
The basics for it: Vince Camuto skinny ankle trousers and a boxy coat like from Asos (love).  You can rummage through the wardrobe for a shift.