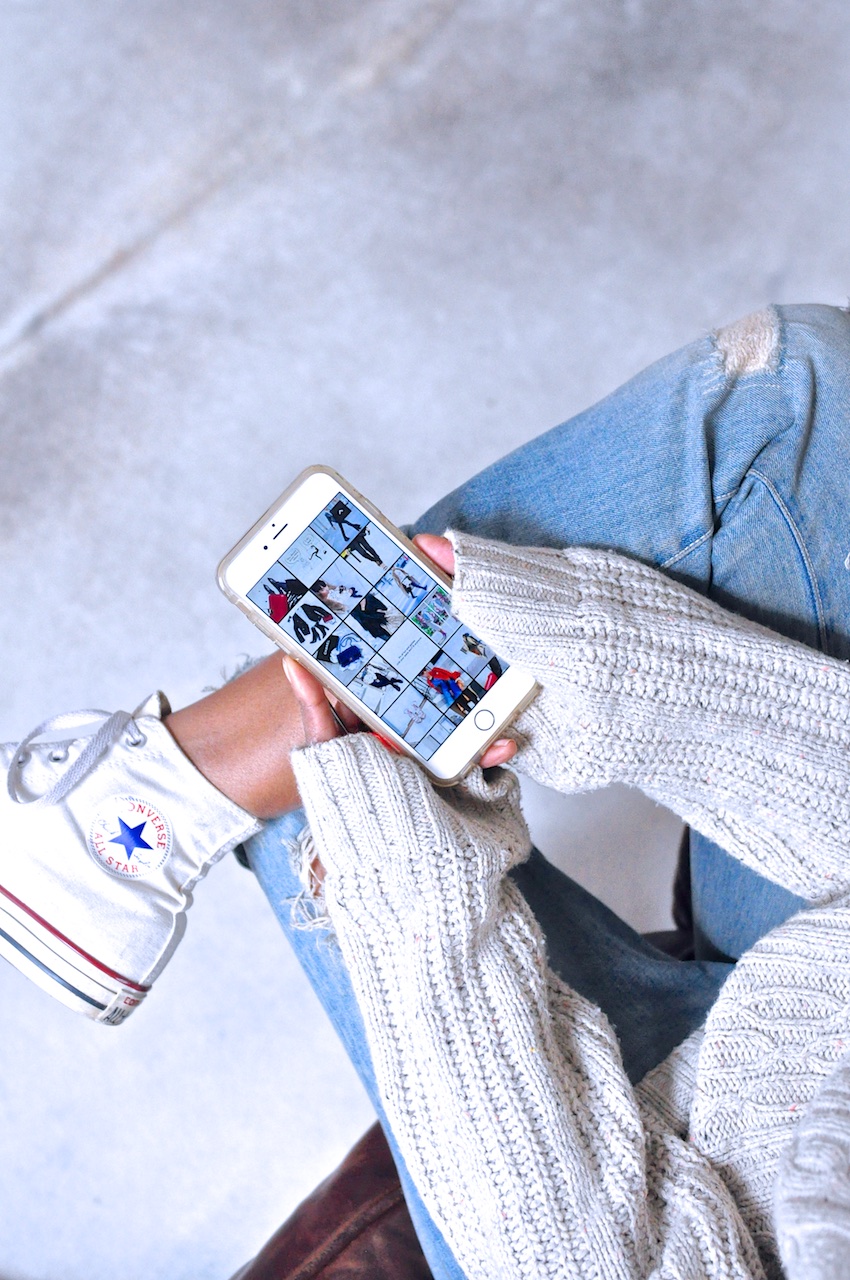 So these are what I reach for on a daily basis. Well almost. Most you probably have heard of but maybe there's one you haven't.
If not then it shows just how behind I am with apps everyone is already using.
Face Tune
This is the first photo editing app that I go to for editing photos. My friend turned me onto it about three years ago and I've been hooked dispute scowling at the $4.99 down load. It was worth it. This app does it all for perfecting photos, especially of people from removing imperfections, smoothing out wrinkles (whether its those on clothes or skin), whitening teeth and correcting anything that you can think of. If I could only have one app it would be this one because the overall range of edits for correcting the photo in general is high and it's flexible. Side note: No joke but you can also make yourself look like a size zero Barbie doll but I wouldn't recommend it unless that's the look that you are going for.
Snapseed
This is another photo editor that I run my photos through. My fave parts to use are in the Tune Image section to really make an image pop.
Vsco
Before finding this app I used to add a photo to Instagram, not like it then delete it. With Vsco you upload your photo here BEFORE you Instagram it. Add another to see how it looks next to that one then another and another. Over time you get a 'feed' of how you'd like your Instagram feed to look before pushing it to Instagram. It's where you get to play around with what you like and don't before 'presenting' it for the world to gawp at. Genius.
iWatermark
I just got into this after seeing my photos used without photo credit. You don't have to do this part but being that I blog full time and am a photographer I felt that I should. It's ridiculously easy to use. You create the font/size/colour and move around the watermark to where you want on the photo. It saves that watermark too so no need to keep creating new ones for each photo unless you want to.
PS Dept
This is purely a shopping app. I have mentioned it before in this old post about buying Mansur Gavriel bags back in June 2015 and here I am in Feb 2016 recommending it again. Explained once more: Those Miu Miu glitter heels that you wished you'd bought before they sold out? PS Dept will find them for you. Upload a photo of them and what it is and size and they contact when they've found them. They search world wide. I asked how them once how they get their mitts on hard to find things and they said that they work with sa's* to reserve certain items for them so their clients (you) can get them versus the average Joe (or Jane) standing right there at the counter. Anything fashion related clothes, shoes accessories and they'll find it for you. I also like to scroll their feed which is like a shoppable Instagram sort of but it's not Instagram. Yes I've bought from them before and no they're not sponsoring me.
Shazam (not fashion related but damn it's worth adding)
An oldy but a goody. I'm sorry but holding my iPhone up in say Uniqlo when they're blasting out a tune that I love and the song instantly getting recognized and downloading instantly to your phone is just genius. This happened two weeks ago when I got obsessed with the store playing what I later learned was London Queen by Charli XCX. Thanks Shazam.
SquareadyV
If you upload videos to Instagram then this allows you to make the video square (if you want to). I've been using it for my style video series on Instagram. Not seen them? Scroll down on my feed to see four done so far all uploaded with this app. More videos to come.
. . .
What are your fave apps?
*sales assistant. You know you are a shopaholic when you didn't need this abbreviation explained.