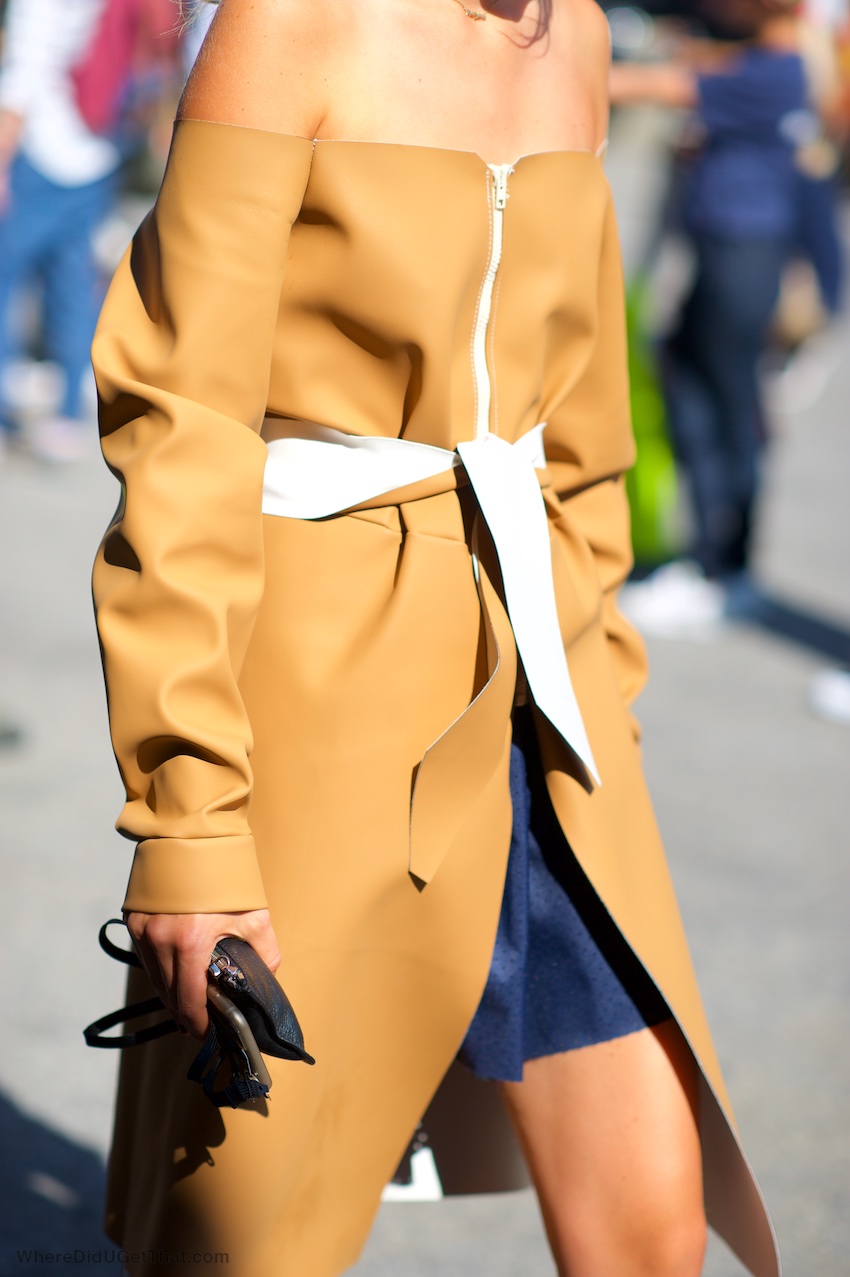 The concept has been around since the fifties but off the shoulder styles really took off in the last couple of years.   I love that they've moved from looking like a left over holiday piece into legit spring/summer pieces for the city.
. . .
Nude tunic in an unexpected fabric for cooler days.  Perfect for evenings.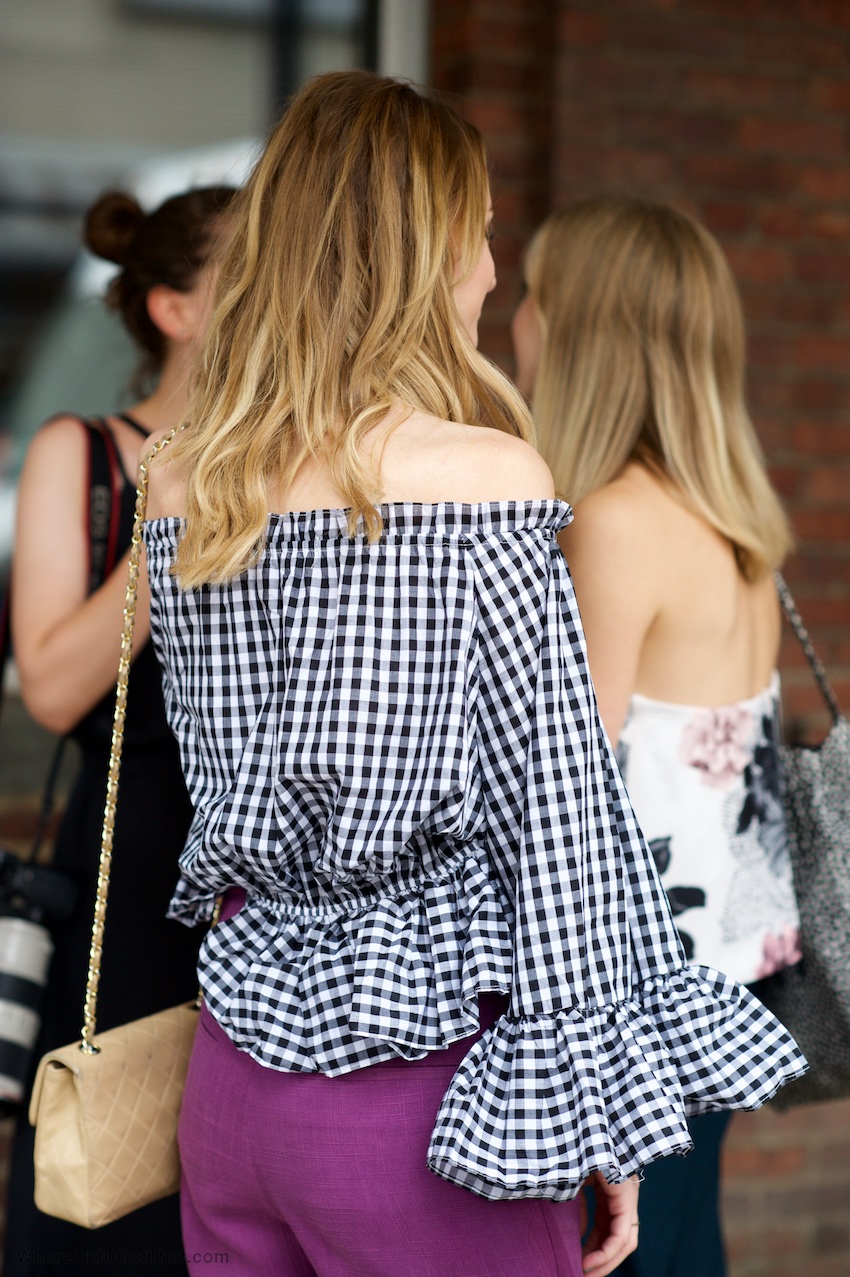 Western vibes avoided with purple trousers versus blue denim jeans.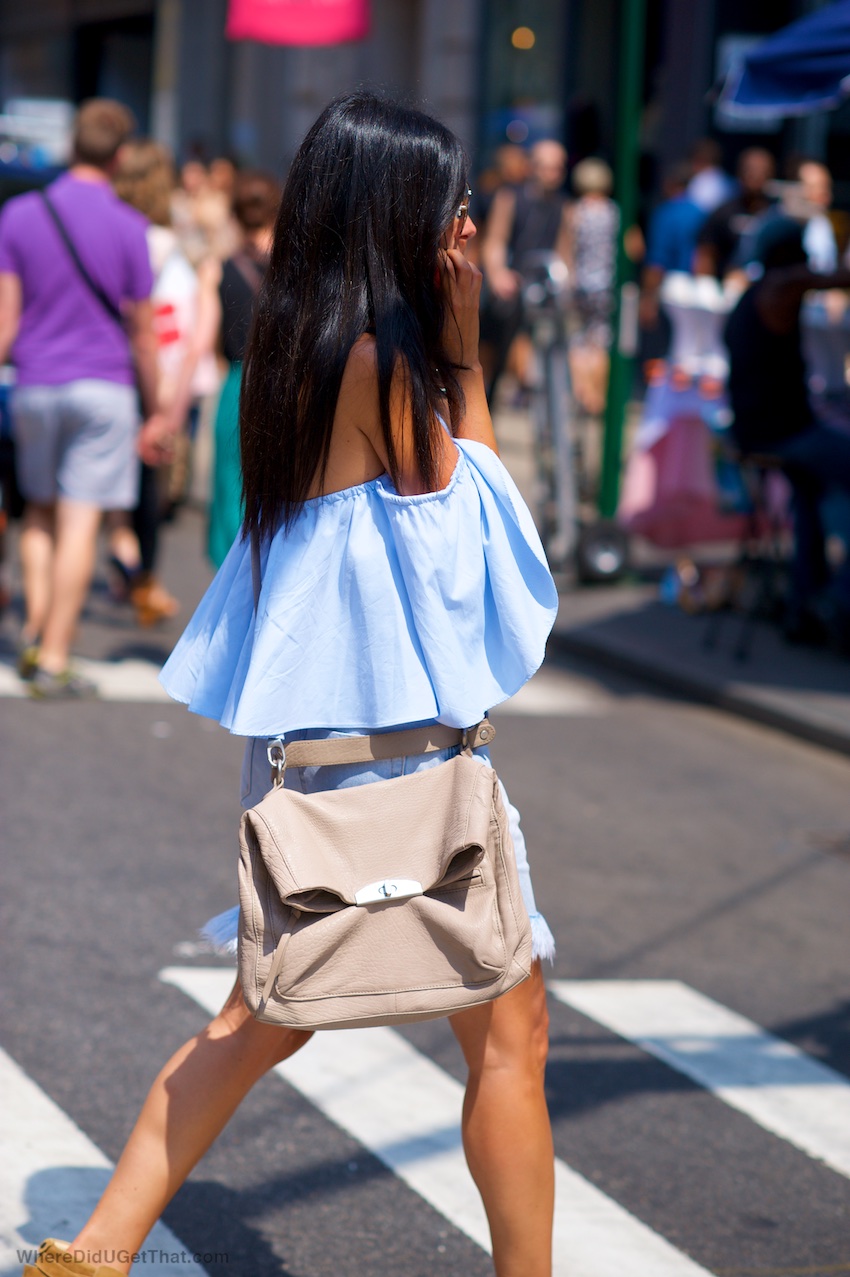 Off the shoulder blouses with a flounced hem can look too girly (or worse read: milk maid), but the oversized length saves this one.  Her blouse is by Nicholas N (I asked).  It now comes in perforated cobalt blue and white.  Rachel Palley has a similar in yellow for less.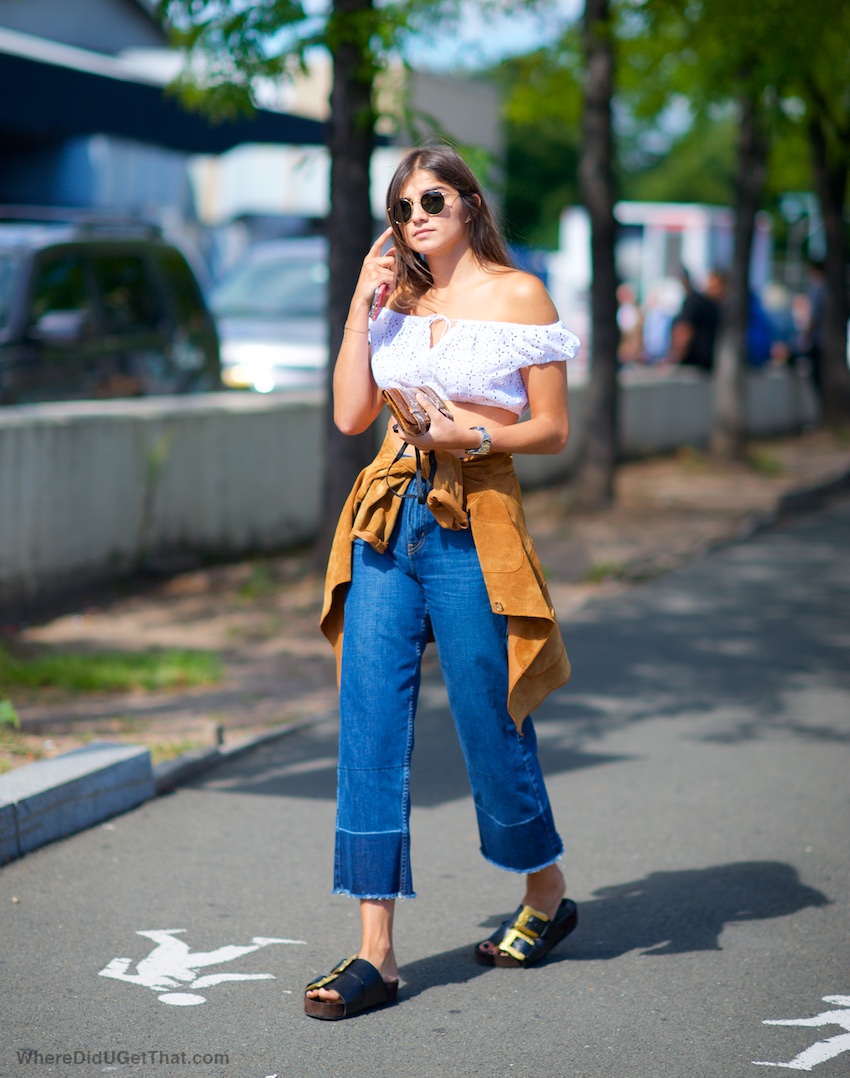 High waist jeans makes a cropped blouse more forgiving.  Miguelina or RahiCali's embroidered cropped top could be worn the same way.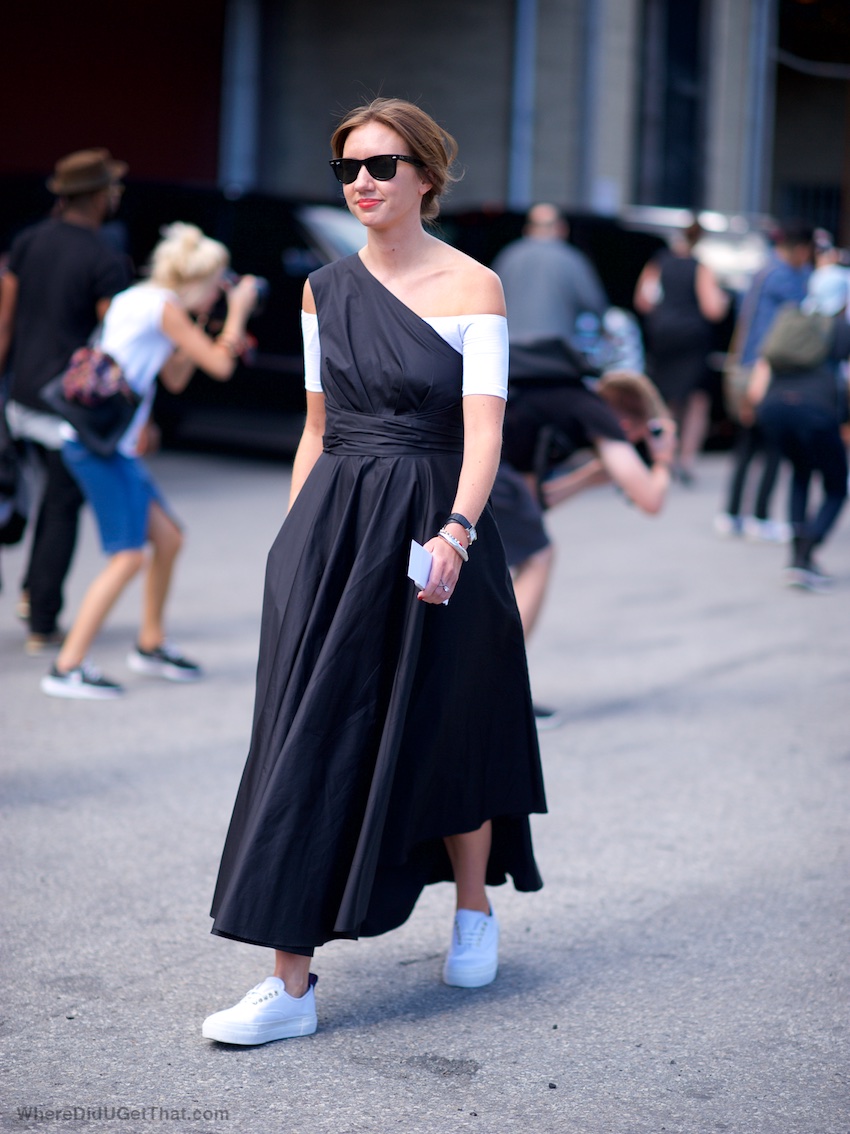 A smart way to update a one shoulder dress and add a contrasting color.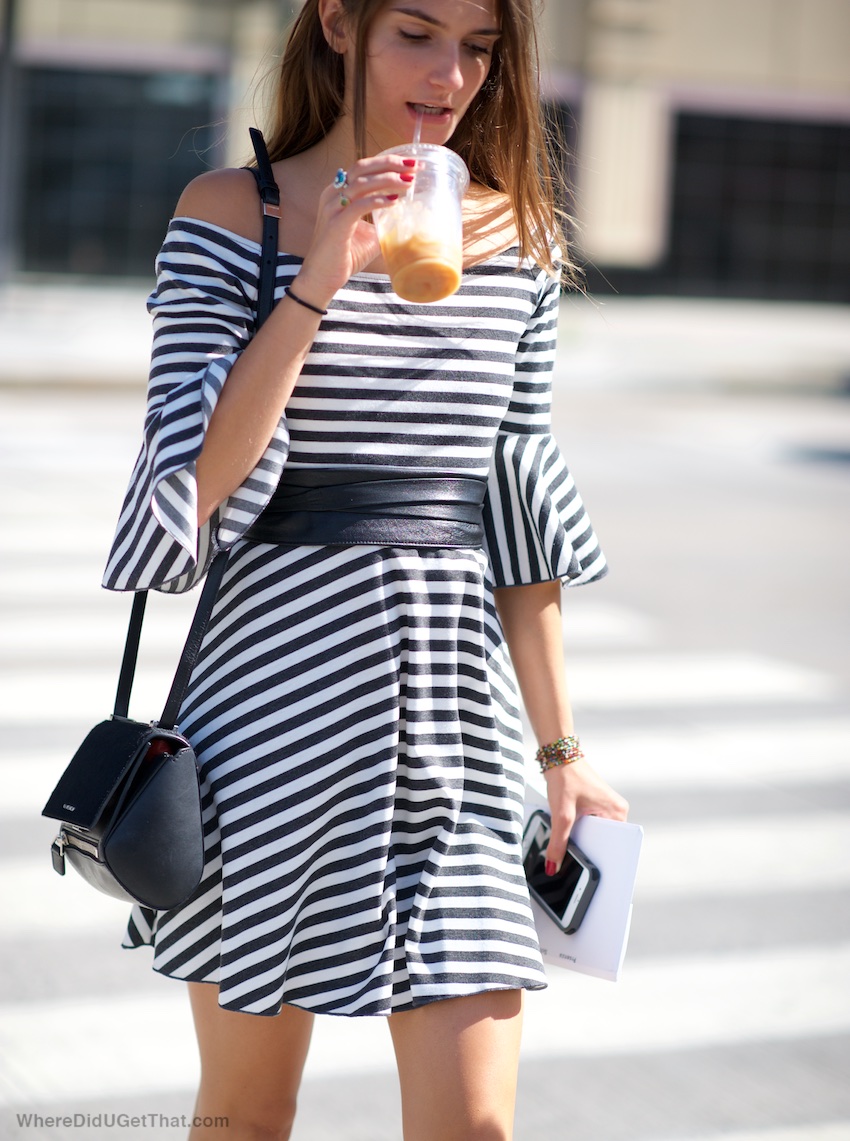 A wide neck dress worn slightly off the shoulder is a compromise. The bell sleeves plus stripes are pretty but less vacation-like.
. . .
MORE FAVE OFF THE SHOULDER PIECES
Ellery "Delores" crepe top – the sleeves are insane and were huge during fashion week (pun intended)
Paper London 'Oria' striped blouse.  Check out the rest of their killer spring pieces.
MLM Label Gingham top.   Feels more city vibe in a shirt-like material and structured bell sleeves.  This is a personal fave I'd wear with wide leg cropped pants, skinny jeans or denim cut offs.
Recto stripe shirt.  Another 'citified' (is that a word?) take that looks like a re-worked tailored shirt and the cuffs?? Ok so this is another fave…