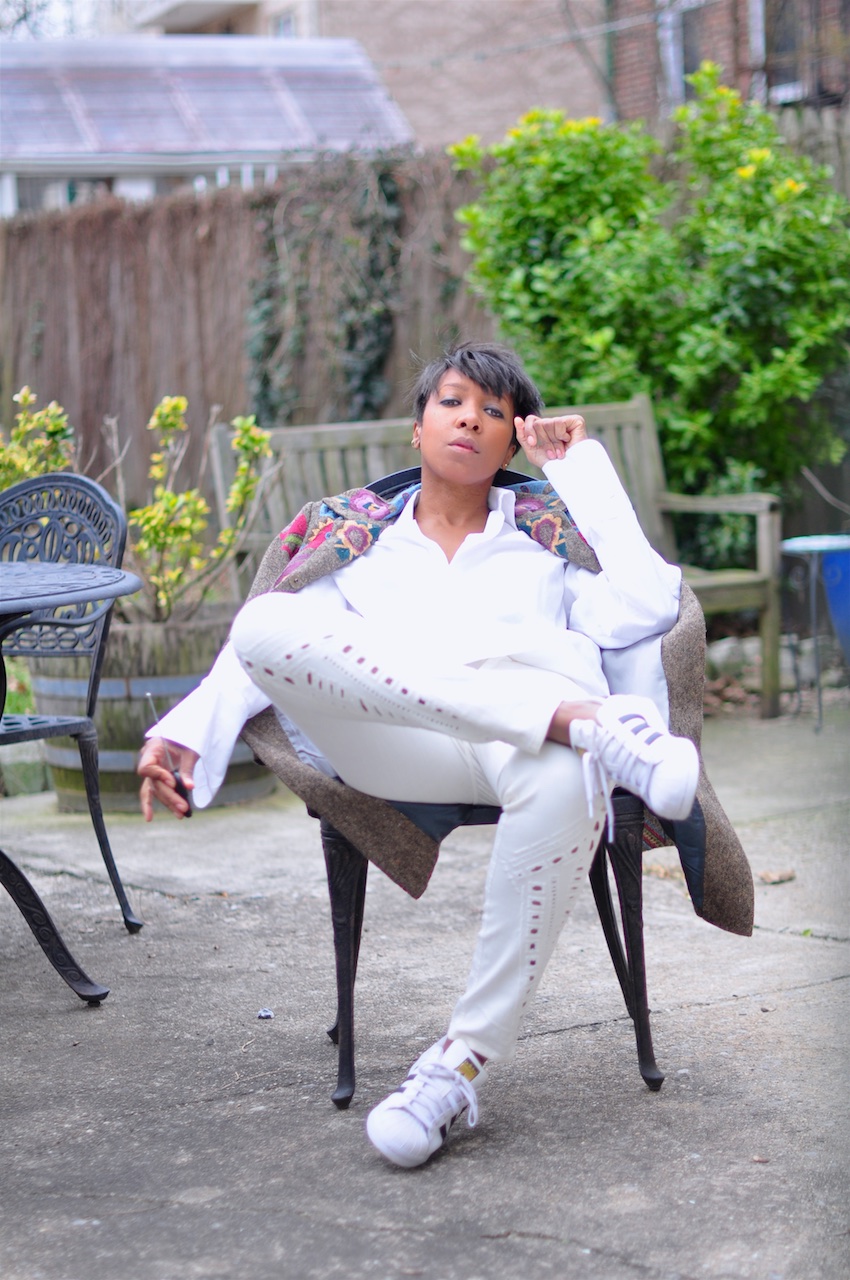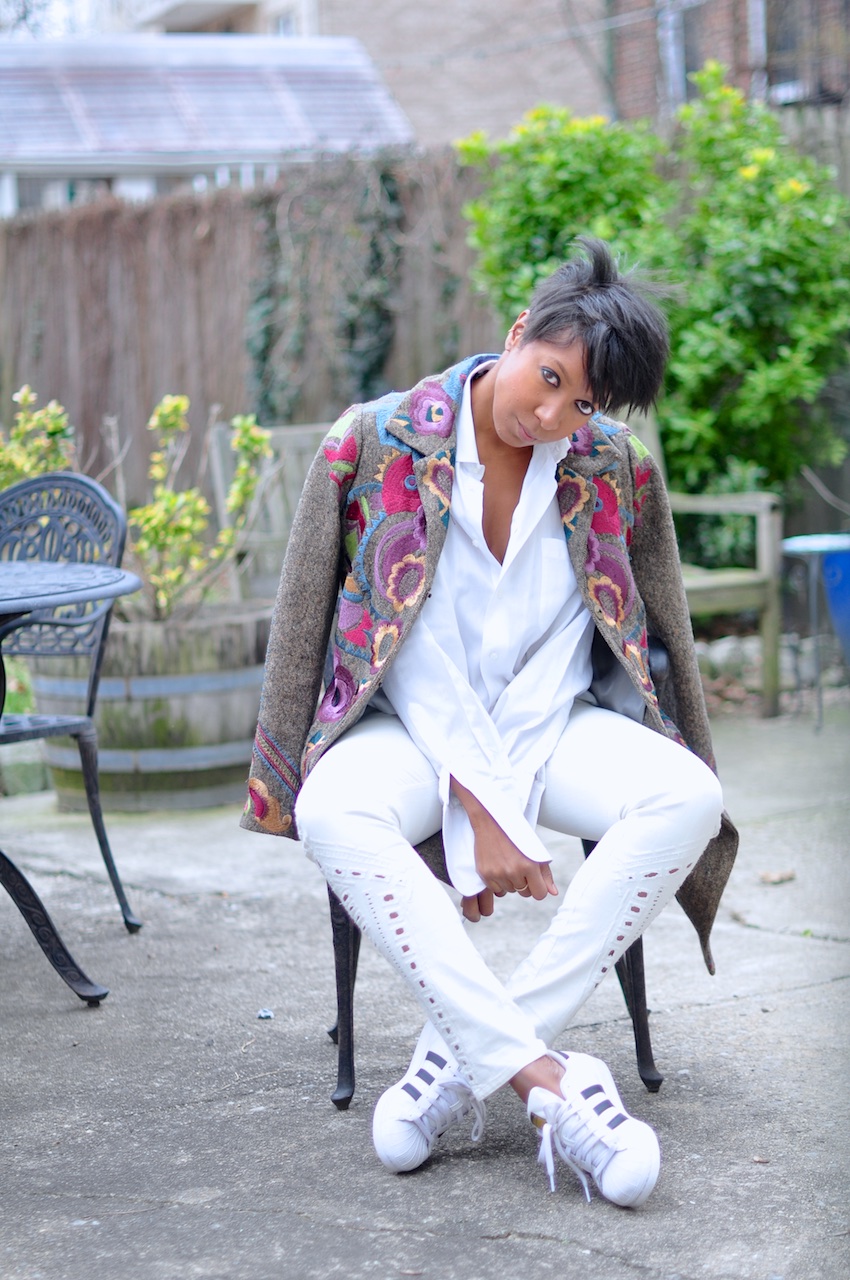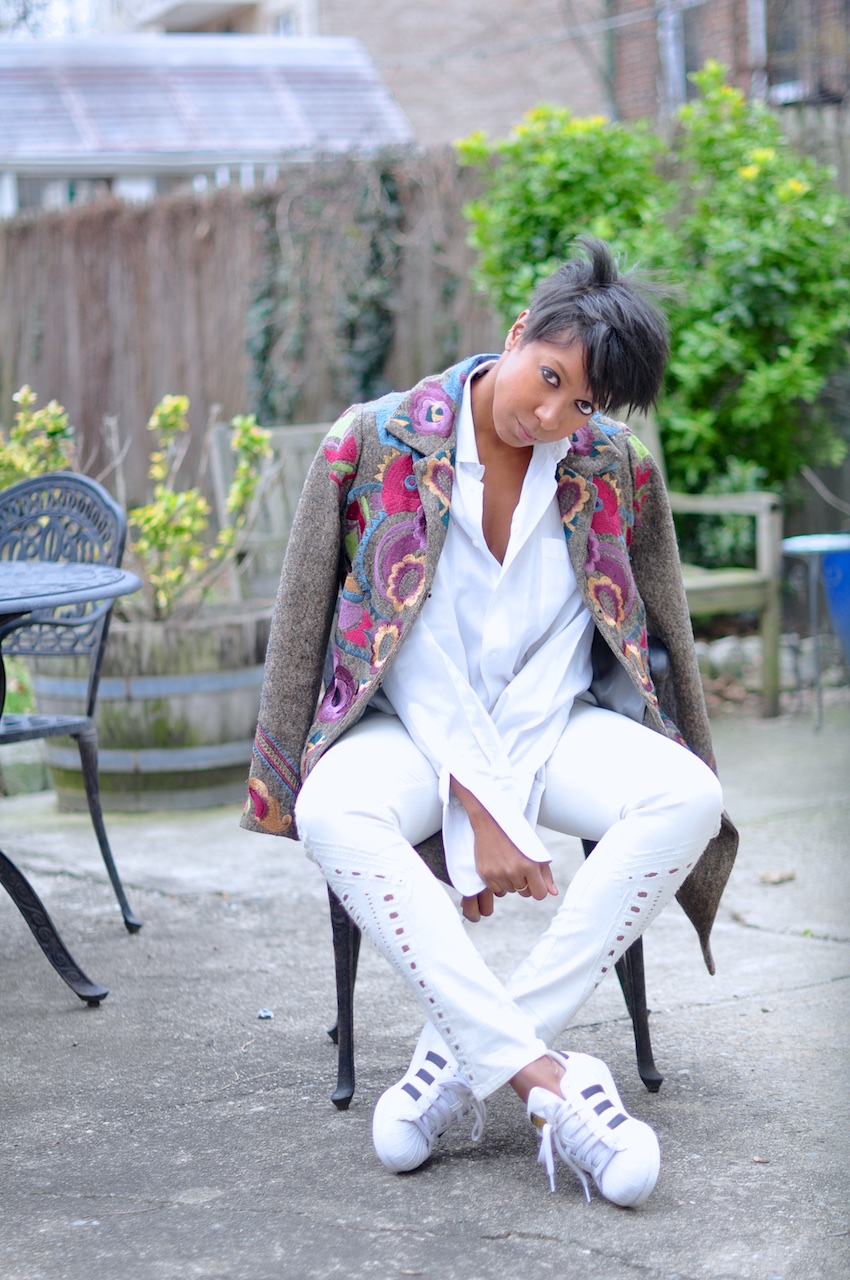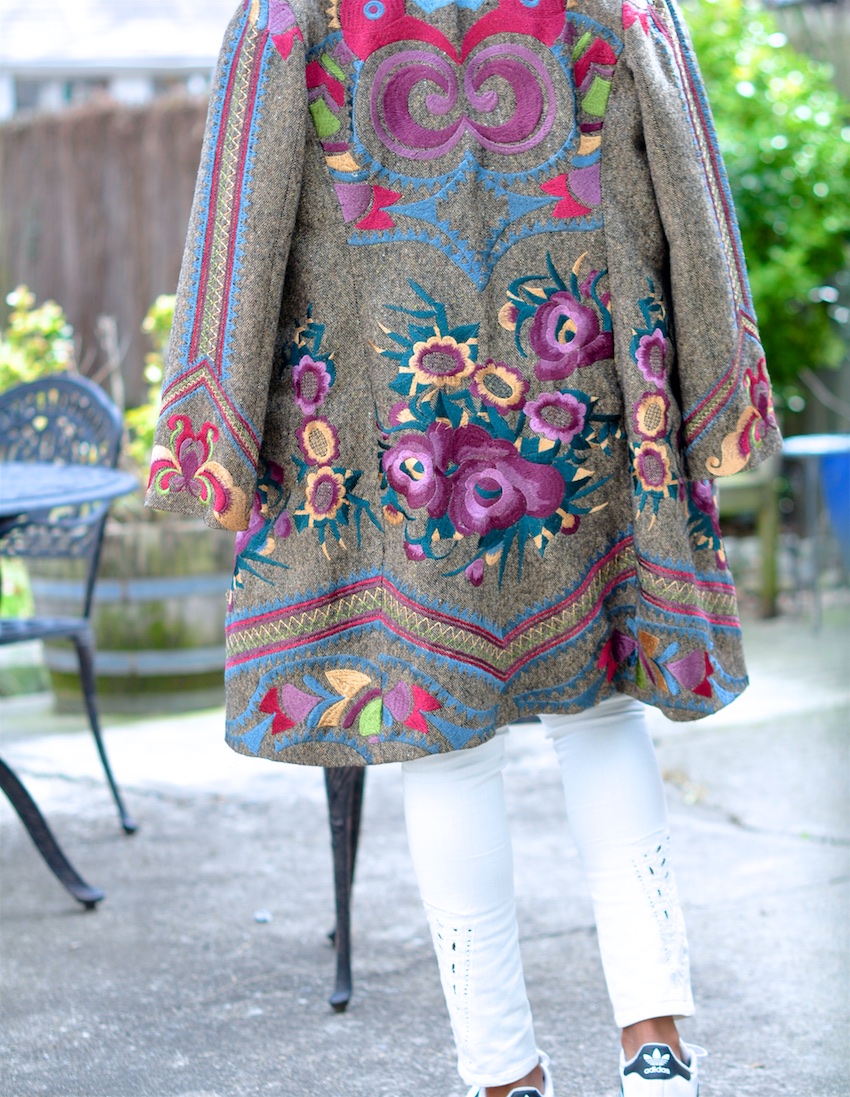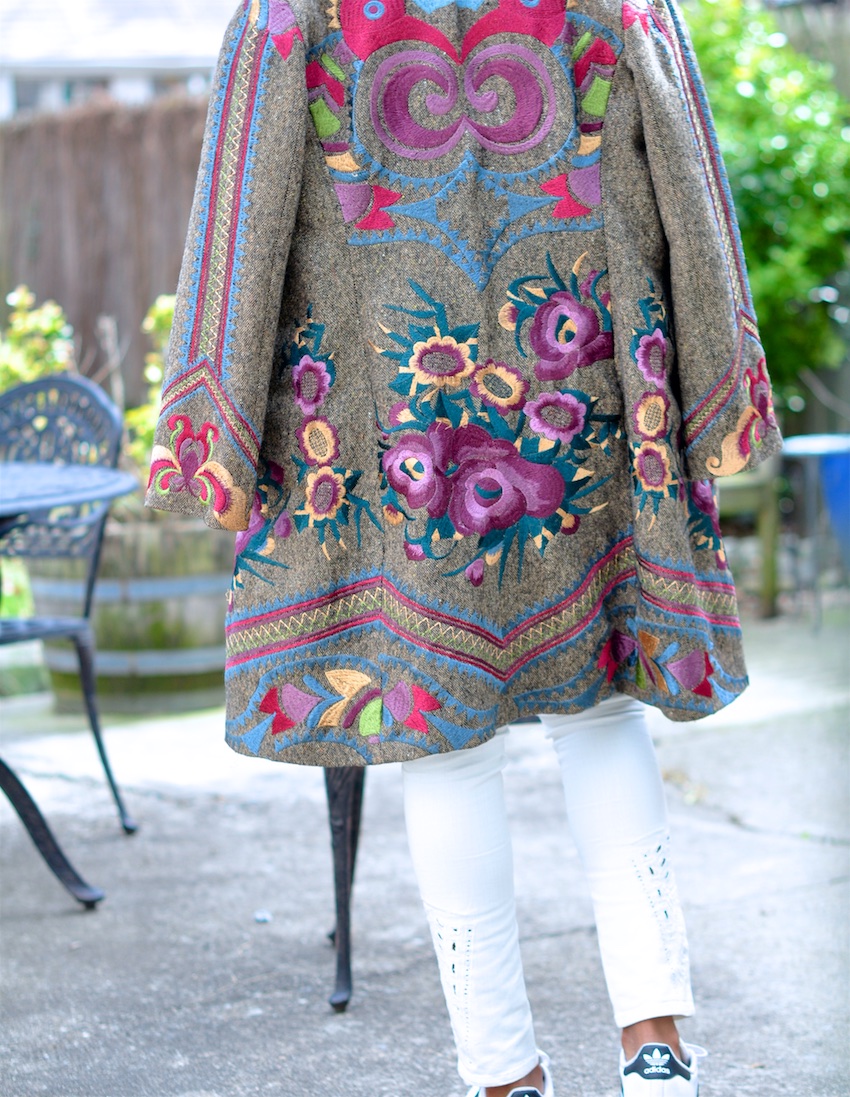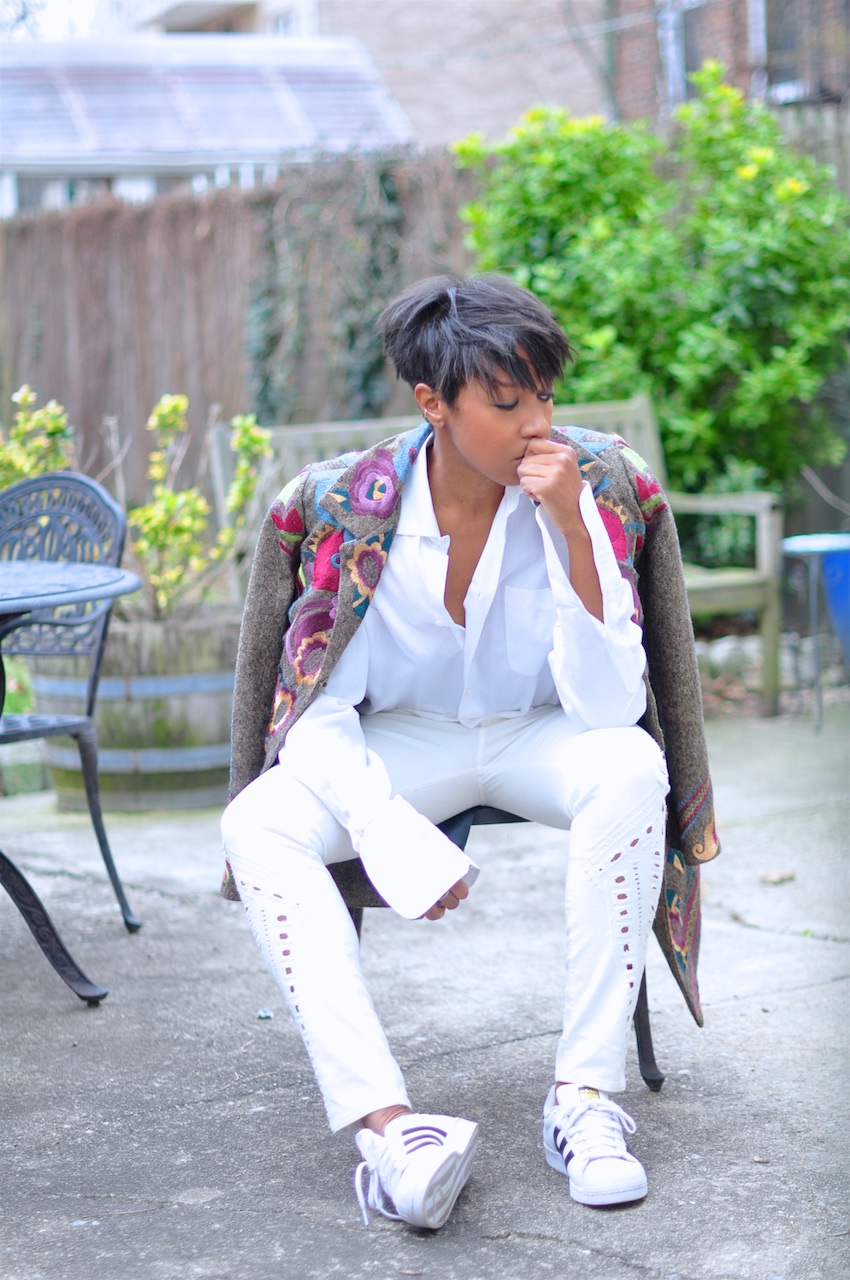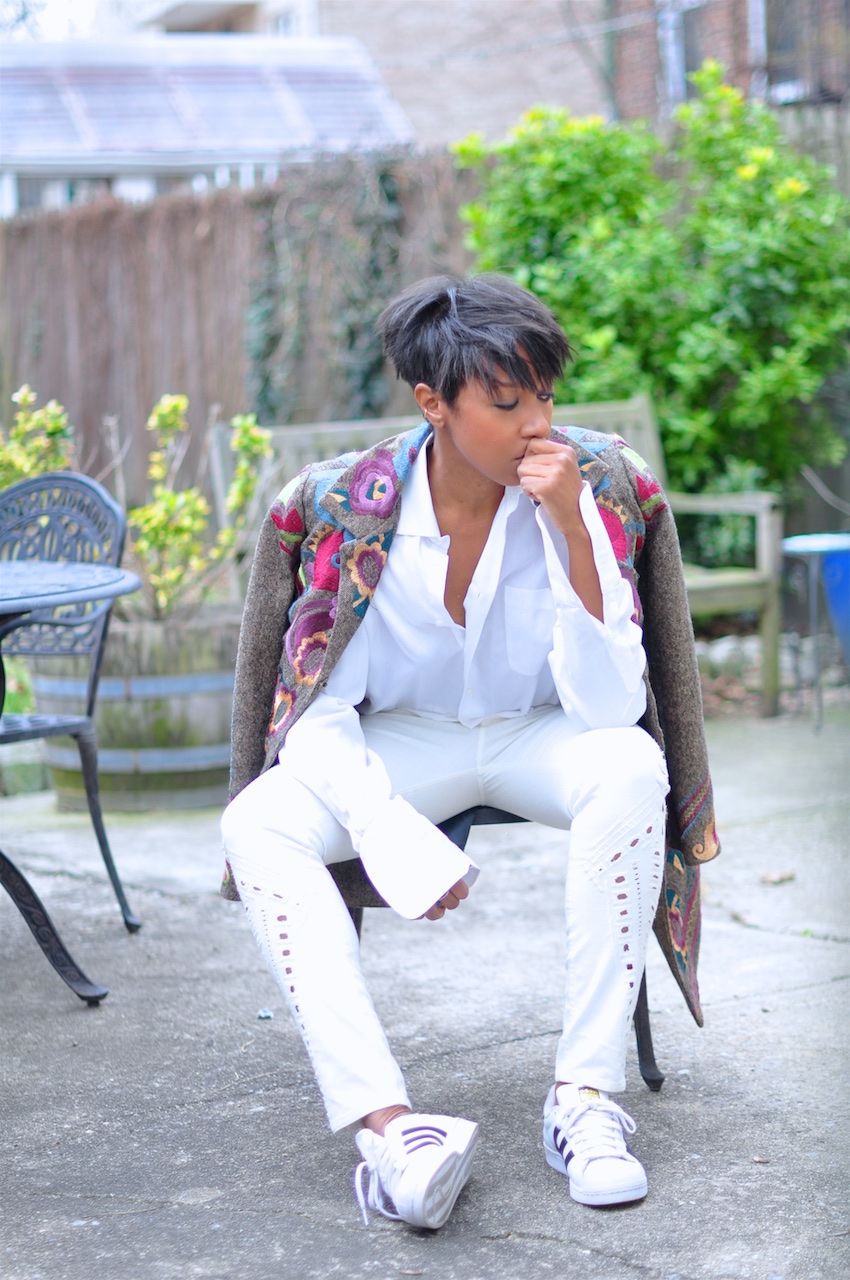 Michael was out so I took these photos right before heading out myself for a few hours wearing an old shirt that he gave me.   With the white jeans and trainers I feel like a pseudo grooms men for a wedding – I resisted wearing brogues.
It requires cuff links but I like the sleeves the way they are, although if I find a badass pair….
The coat you already know found at a local flea market that I still get a buzz out of.
.  .  .
Shirt: Michael's.  Jeans: Iro.  Trainers: Adidas Superstar. Coat: Flea Market. Try Ganni, BB Dakota or River Island kimono style with flats.